Home Learning
Please see below a plan for what we are covering this week in class. If your child is unable to come to school because you are isolating as a household (but they are otherwise well) they can use the information and resources below to keep learning from home. If you would like your child's class teacher to see the work your child has done, then please email them the work once for the day. Your class teachers' email address can be found on your class webpage.
Welcome to Kingfishers class page!
Celebration Assembly - Friday 18th September
Congratulations to those children who have been awarded their blue certificates today.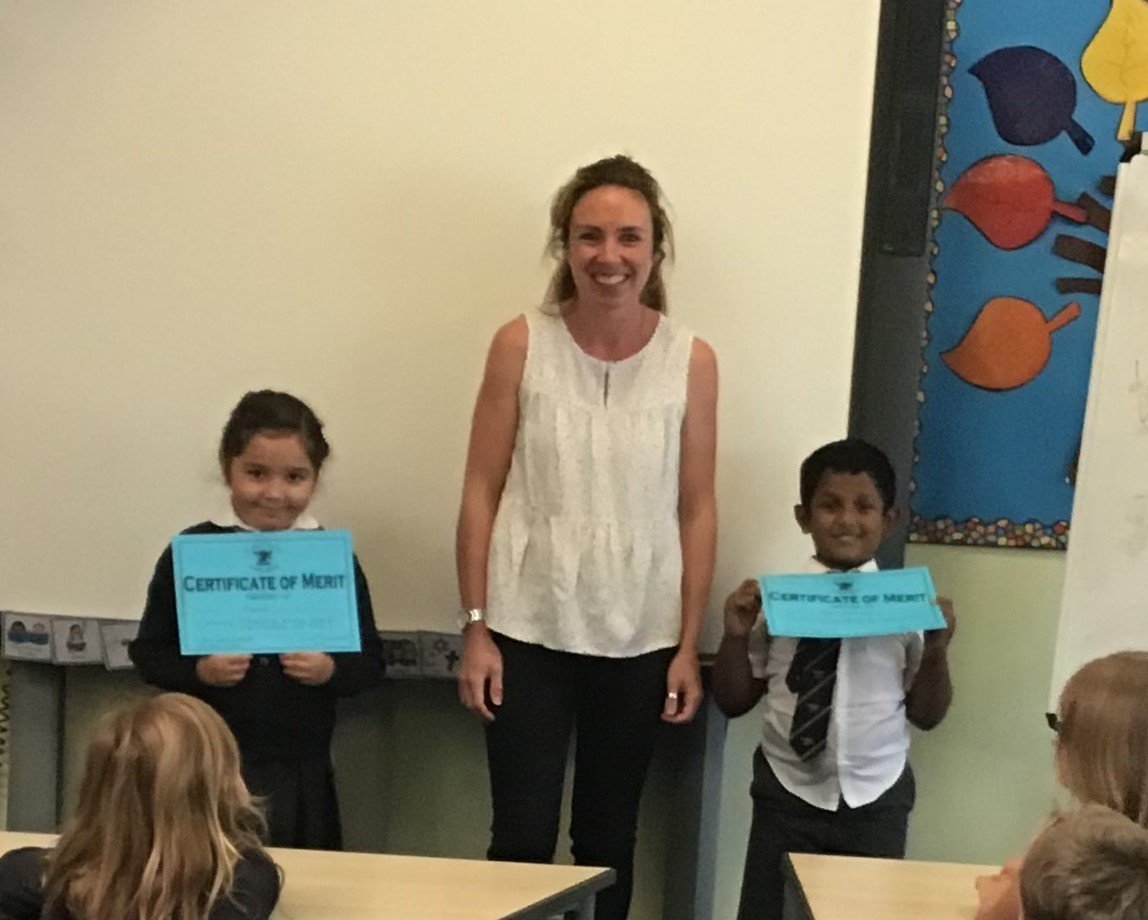 We also really enjoyed hearing about some great work in martial arts!
The children have also been working really hard on their number bonds to 10 and 20.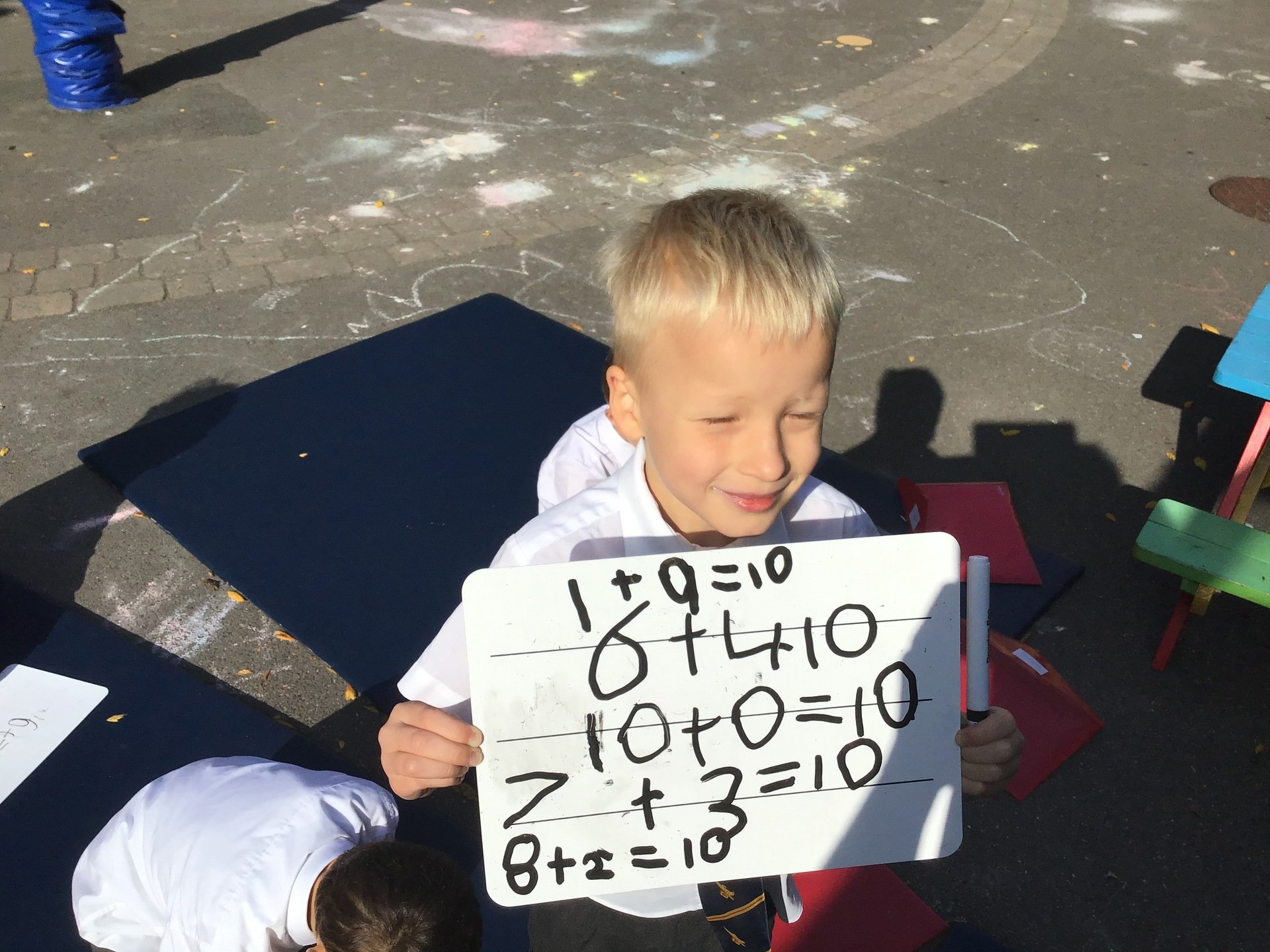 Friday 11th September
What a fantastic start to the year the Kingfishers have made! Here we are writing our sentences today. We are trying to remember our capital letters, full stops and finger spaces!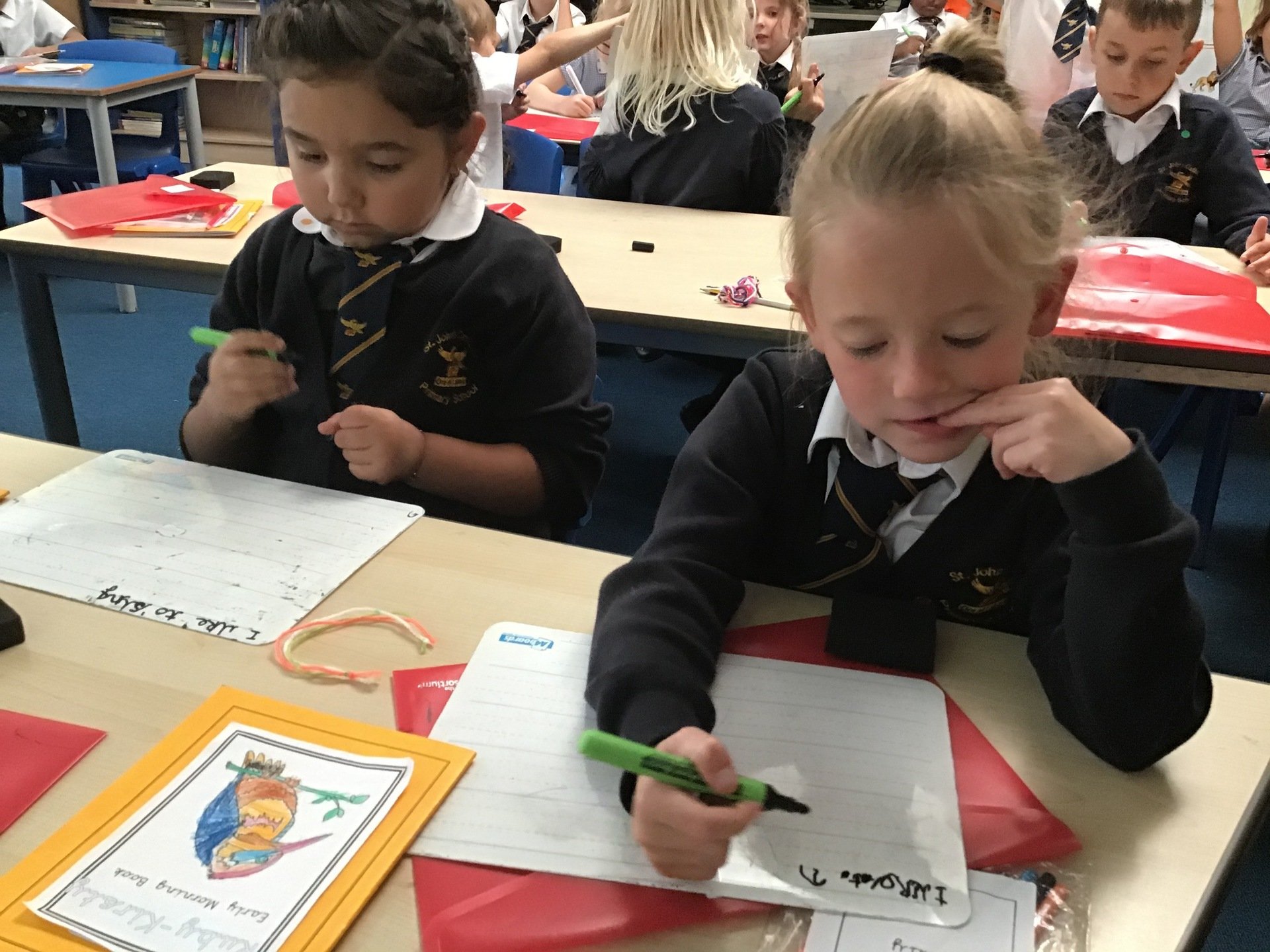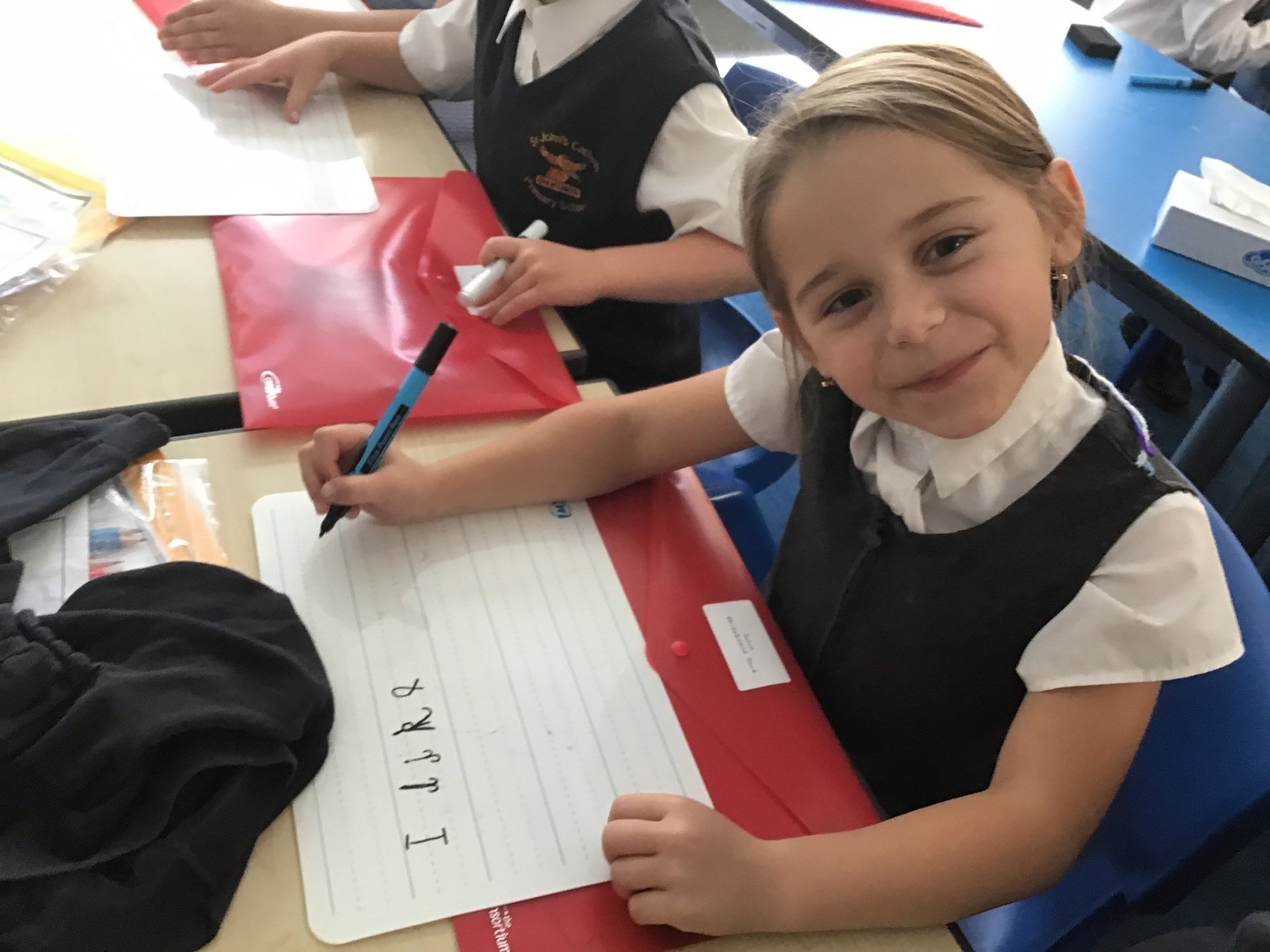 This week we have had our first Celebration Assembly in our class. The children enjoyed receiving their Blue certificates and lots of children enjoyed sharing their summer achievements which included:
"learning to skip"
"learning to draw portraits of my family"
"learning to go fast on my roller skates"
"riding my bike without stabilizers"
"learning to plait my own hair"
"skipping so fast and doing 63 skips in a row!"
Wow! They have been busy and we are very impressed by how confidently they shared their news.
If your child has a certificate, medal, award or any other outside achievement that they would like to bring in, please send them in on Fridays when we will be having our class Celebration Assembly.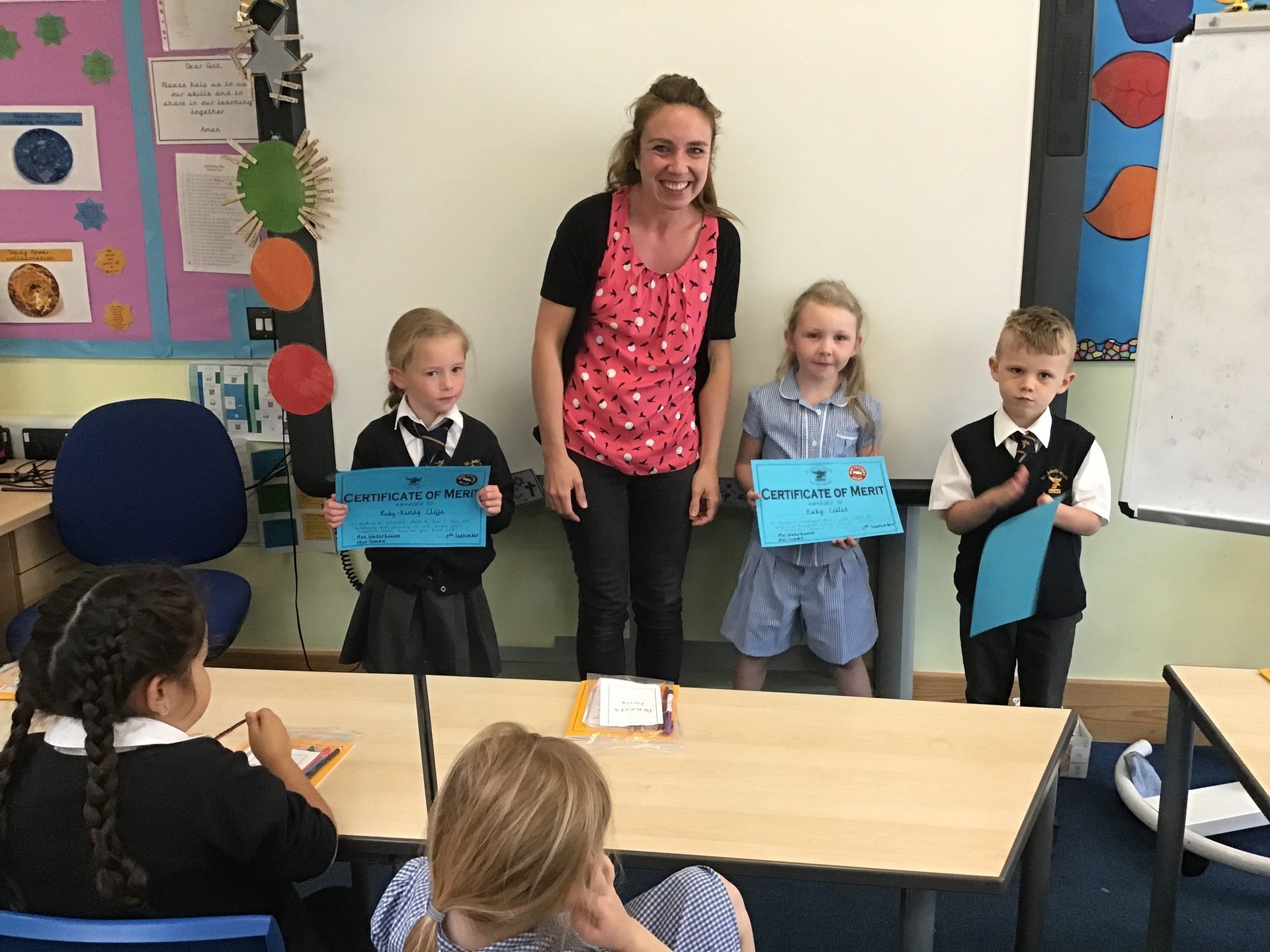 PE
Our PE day is on Tuesday, please can your child come to school wearing their PE kit, they can wear a pair of blue jogging bottoms instead of their PE shorts, if you prefer.
Maths and English Passports
If your child has completed their Maths or English passport don't forget to return them to us for a prize!
Here are the passports - it's not to late to complete one: