Welcome to Duckling Class Page! We will post useful information here, such as project letters and links to learning resources. We will also share some of our great learning with you!
Timetable
Here is Duckling class timetable. Have a look to find out what your child does at school. It also tells you when your child's books are changed, library day and PE day.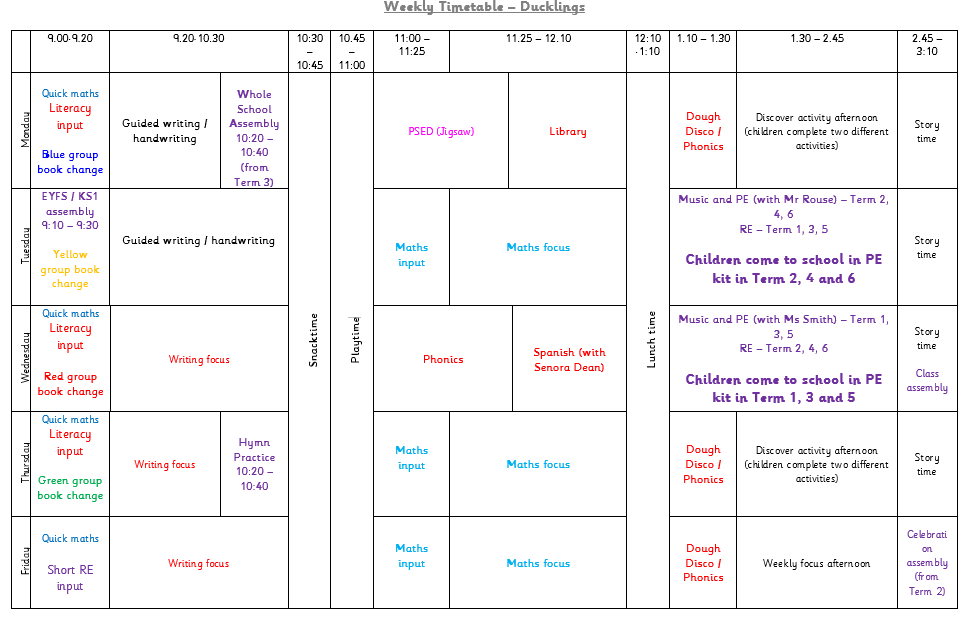 PE
For Term 5, Ducklings will have PE with Mrs Smith on a Wednesday afternoon. (We will swap PE days with Hedgehogs each half term). Please can your child come to school in their PE kit every Wednesday this term. They can wear a pair of navy jogging bottoms instead of shorts, if you prefer. They will need to wear dark coloured trainers and their school jumper with their PE kit, and keep a pair of daps in their PE bag in the cloakroom.
We have had great fun at Forest School this term. The children have enjoyed exploring the forest school area, climbing trees, jumping in the stream, hunting for minibeasts, pushing each other on the swing and much more. We even got to have a campfire and toast marshmallows in our final session!
In Maths, we have learnt the value of different coins and how to add some of them together to pay for items. We put this learning into practice with a trip to the local fruit and vegetable shop. We each used our coins to buy a piece of fruit before chopping it all up once we were back in school to share a delicious fruit salad. We even tried some new fruits that we had never tasted before. The pomegranate was a particular hit!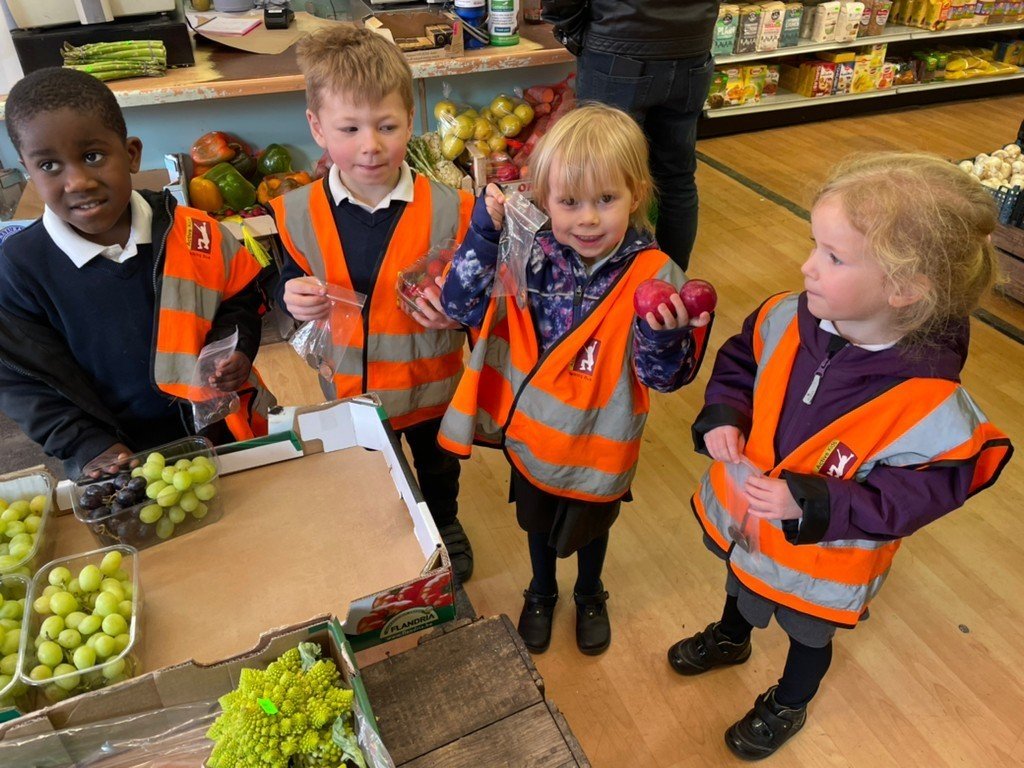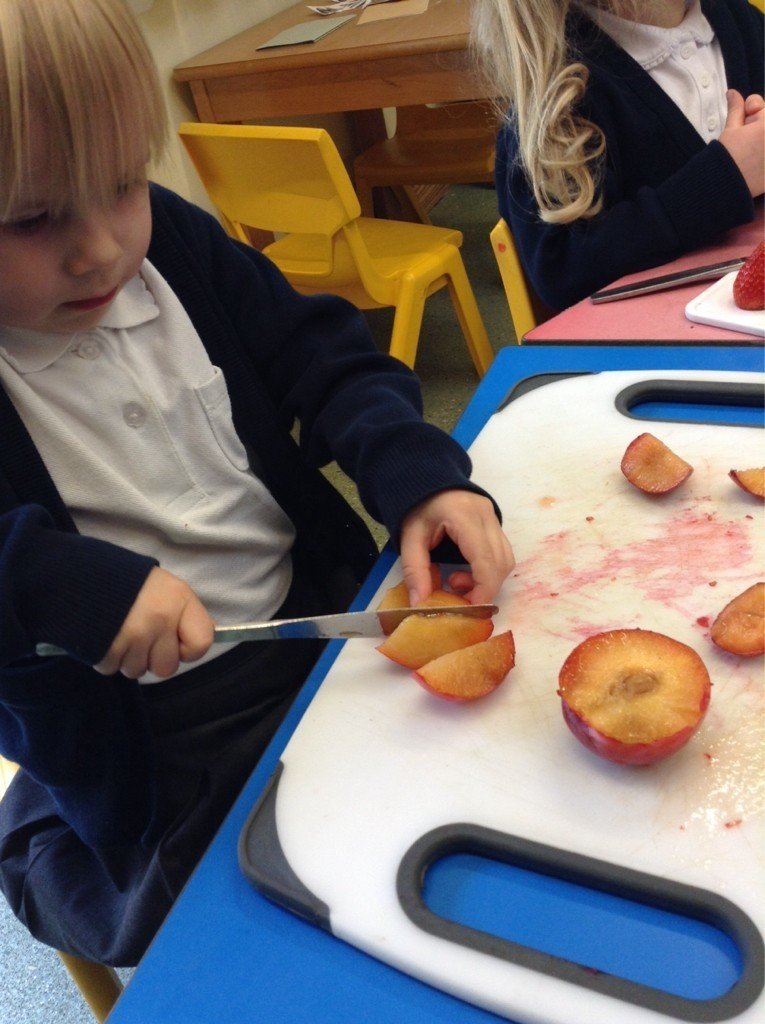 We learnt how to mix red and white paint together to make pink and then painted pictures of the beautiful blossom tree in our garden.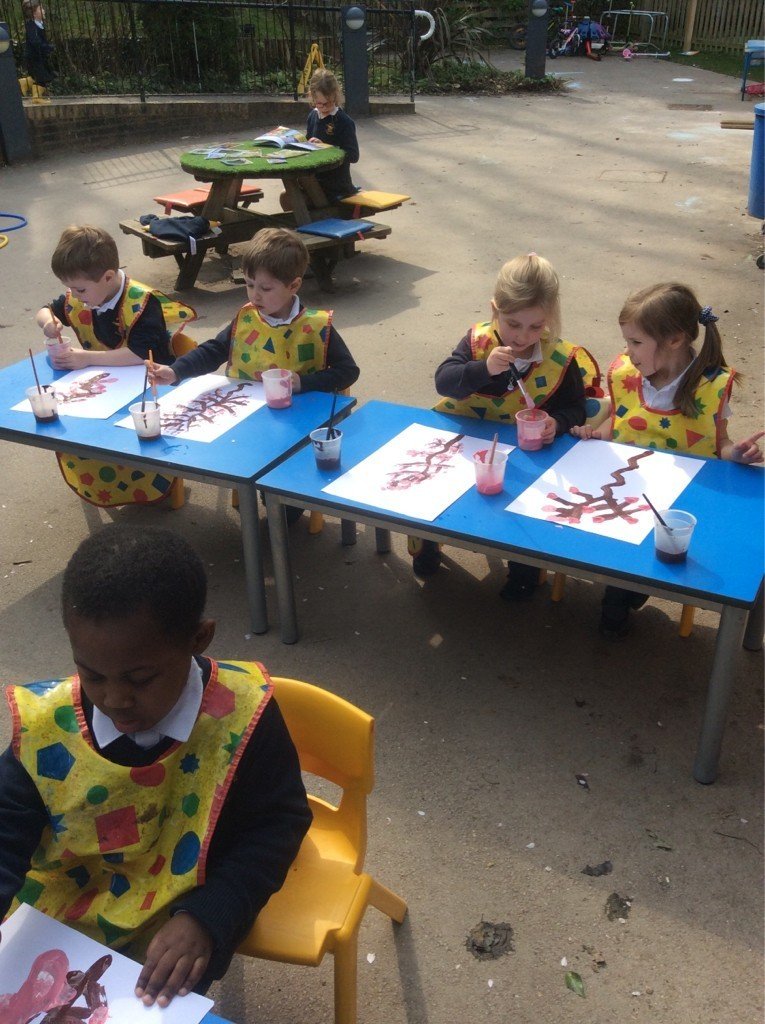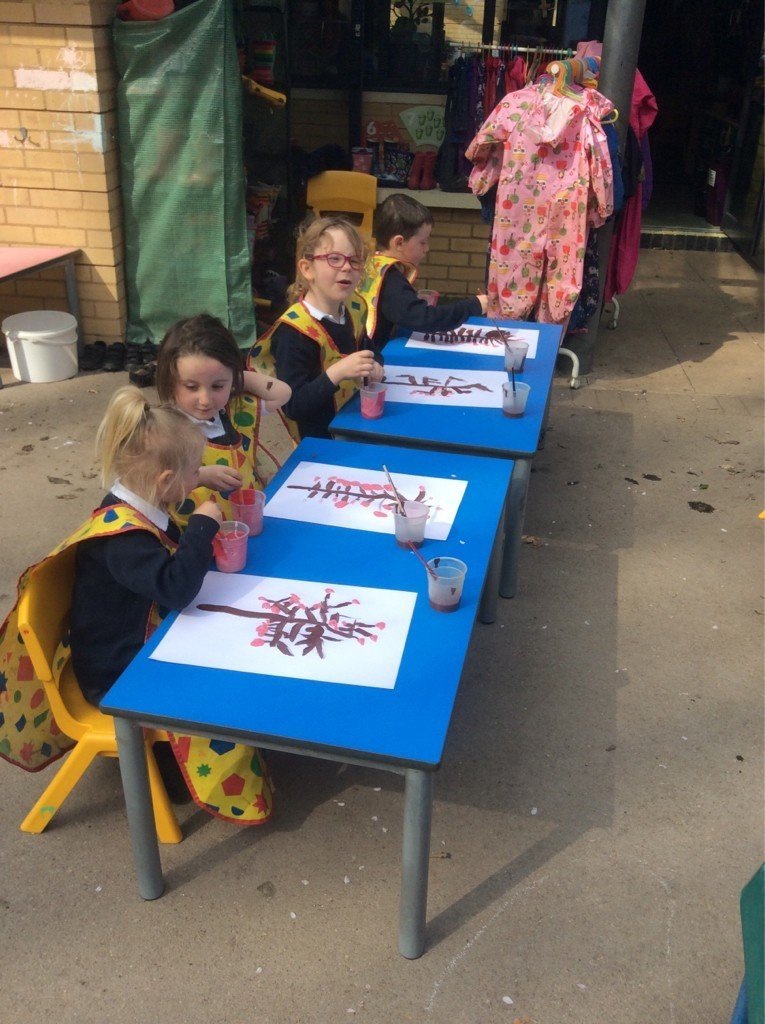 We had a visit from some firefighters! They showed us around the fire engine, told us how to be safe if there is a fire, and let us have a go spraying water from the hose. It was lots of fun!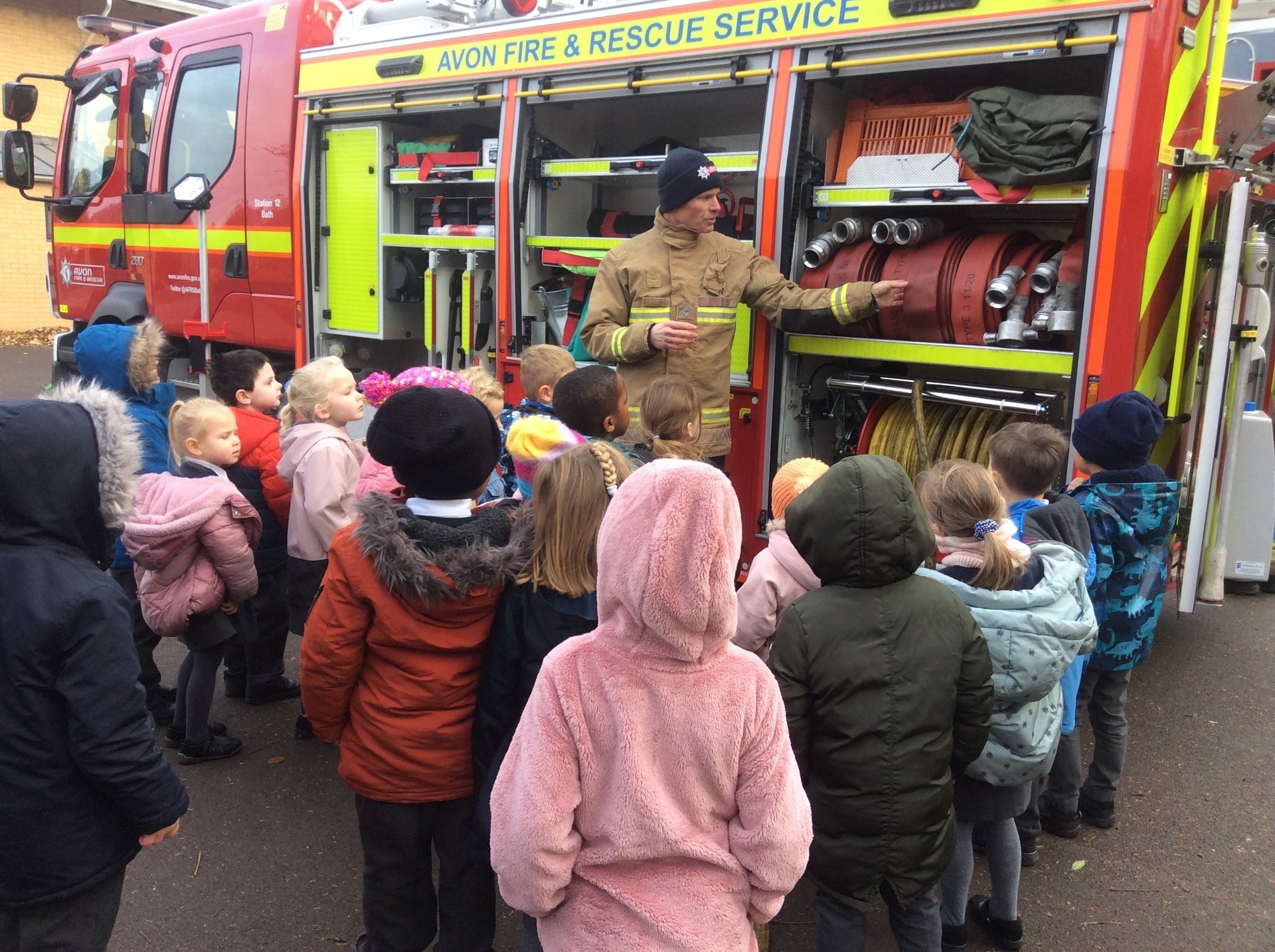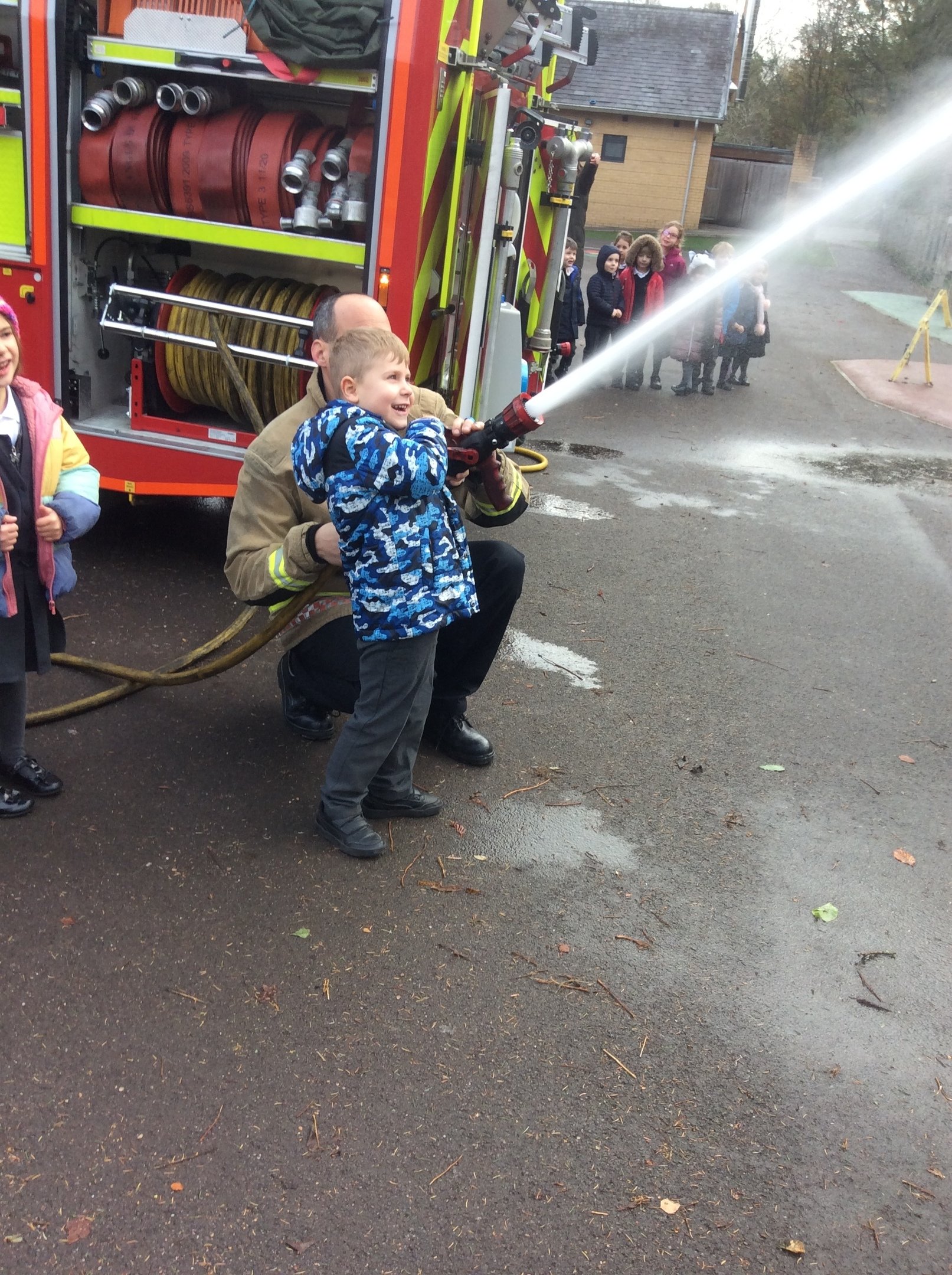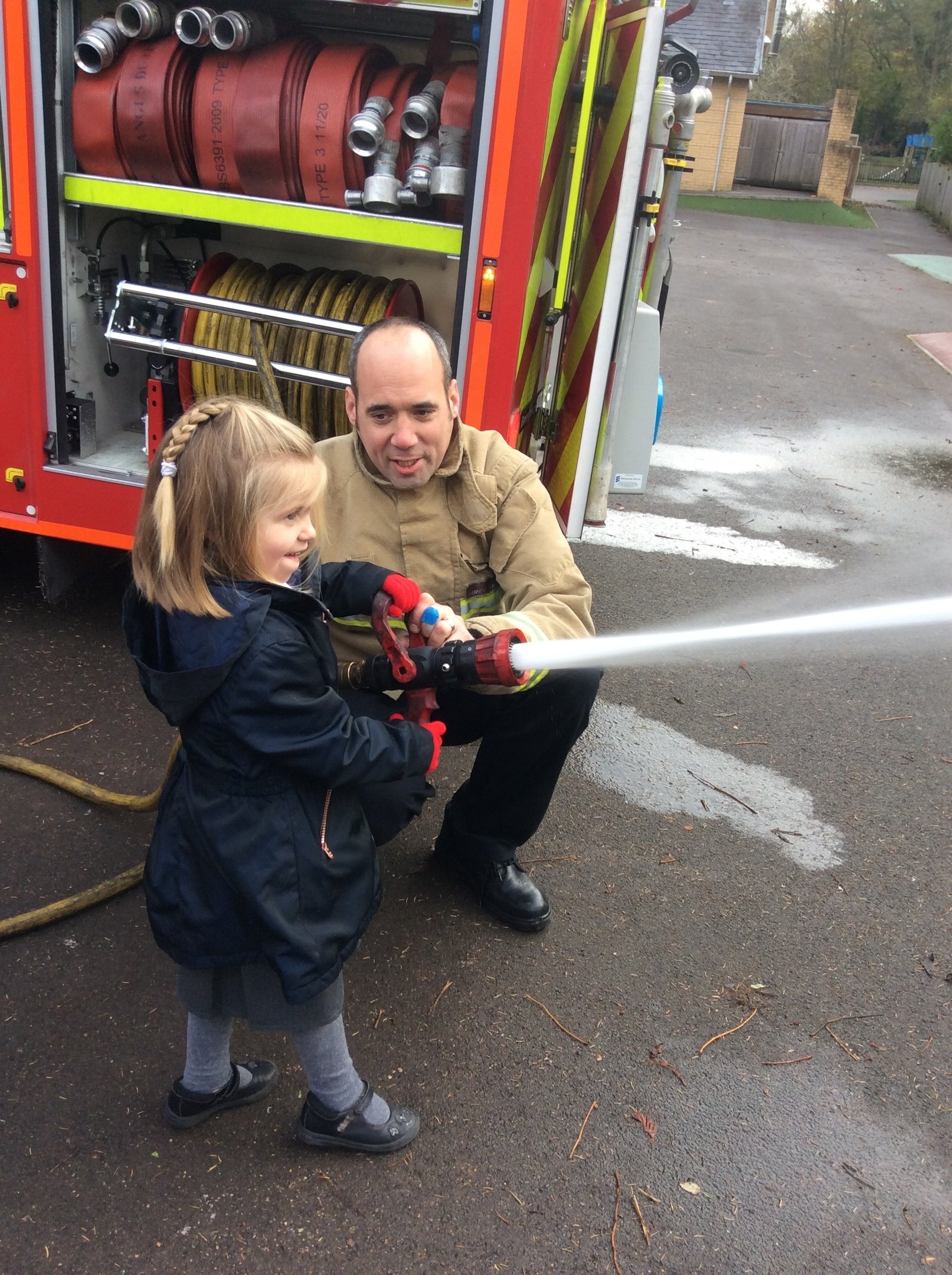 We have had lots of fun exploring our mud kitchen this term. We even made faces out of mud and natural resources that we found in our forest school area.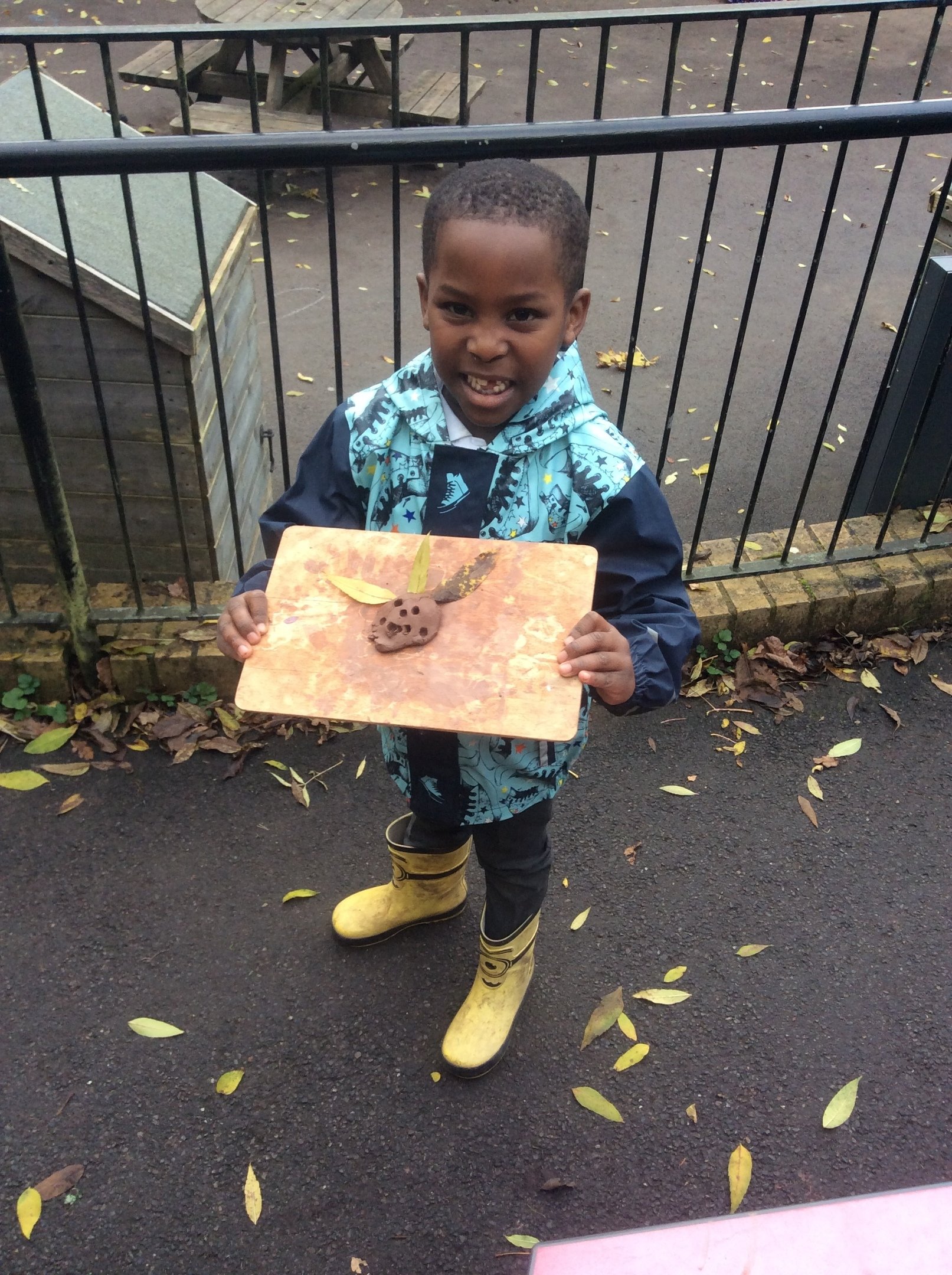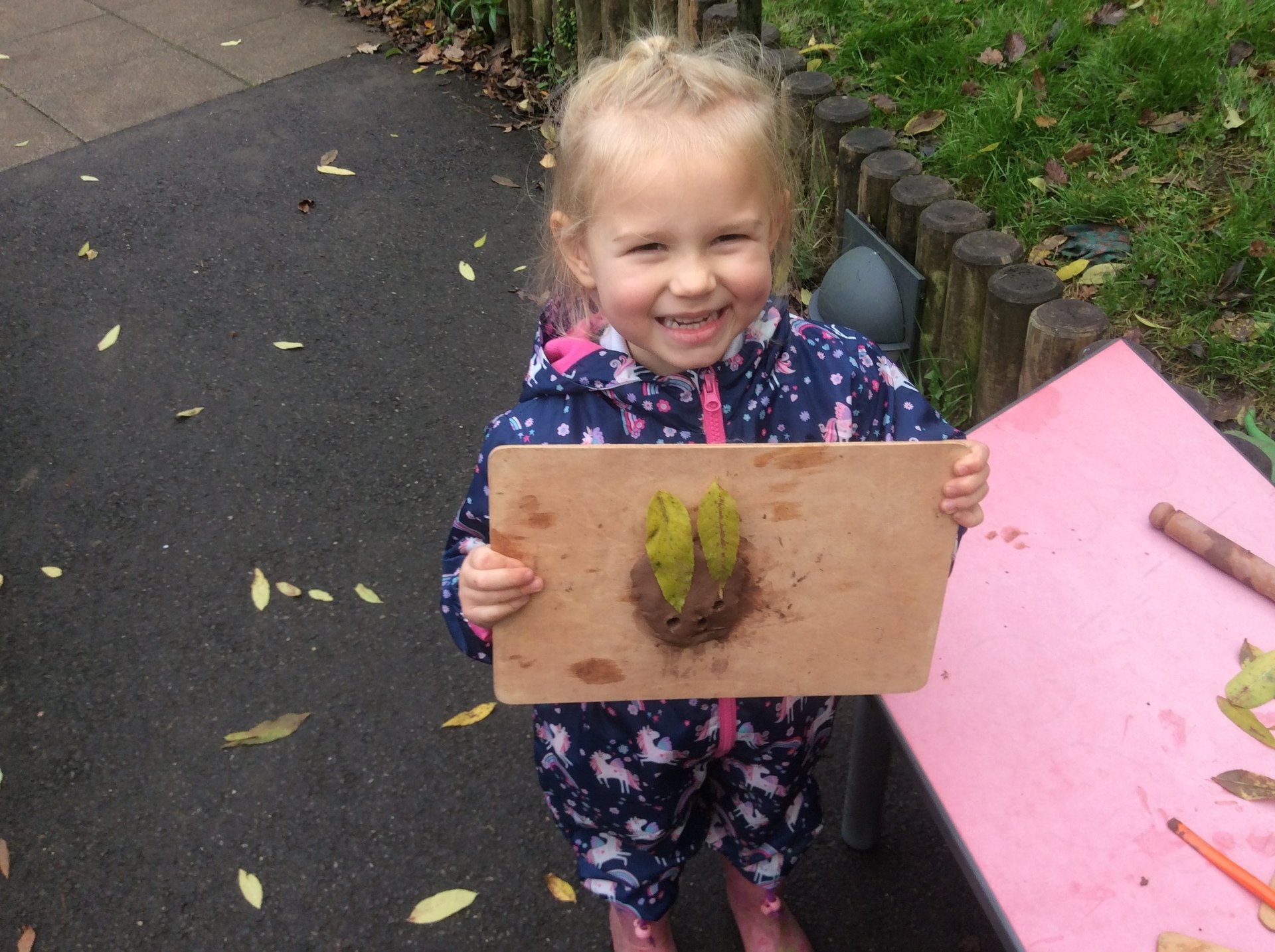 To prepare us for Christmas, we held a Christingle service in our classroom. Lots of the children brought in Christingles that they had made at home. We thought about what each part of the Christingle represented and said some prayers as the candles were lit. What a lovely way to end a very busy and exciting term!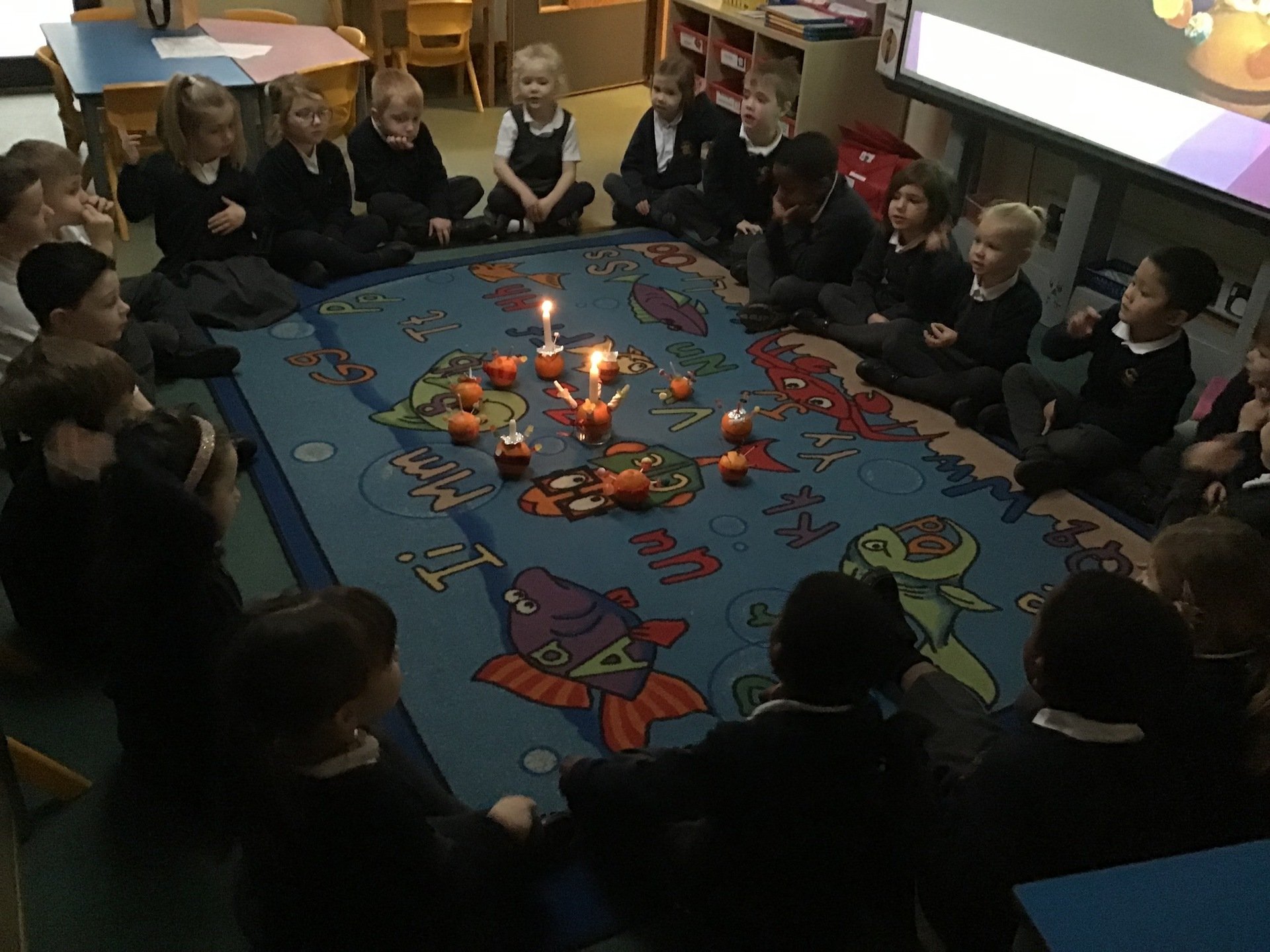 TERM 1 - The History Of Me!
Welcome to your first term at school! We are so excited that you are joining us at St John's and have lots of exciting things planned!
Project Letter - The History of Me
We have been practising our listening skills this term. We made listening ears and then walked around the school to listen out for lots of different sounds.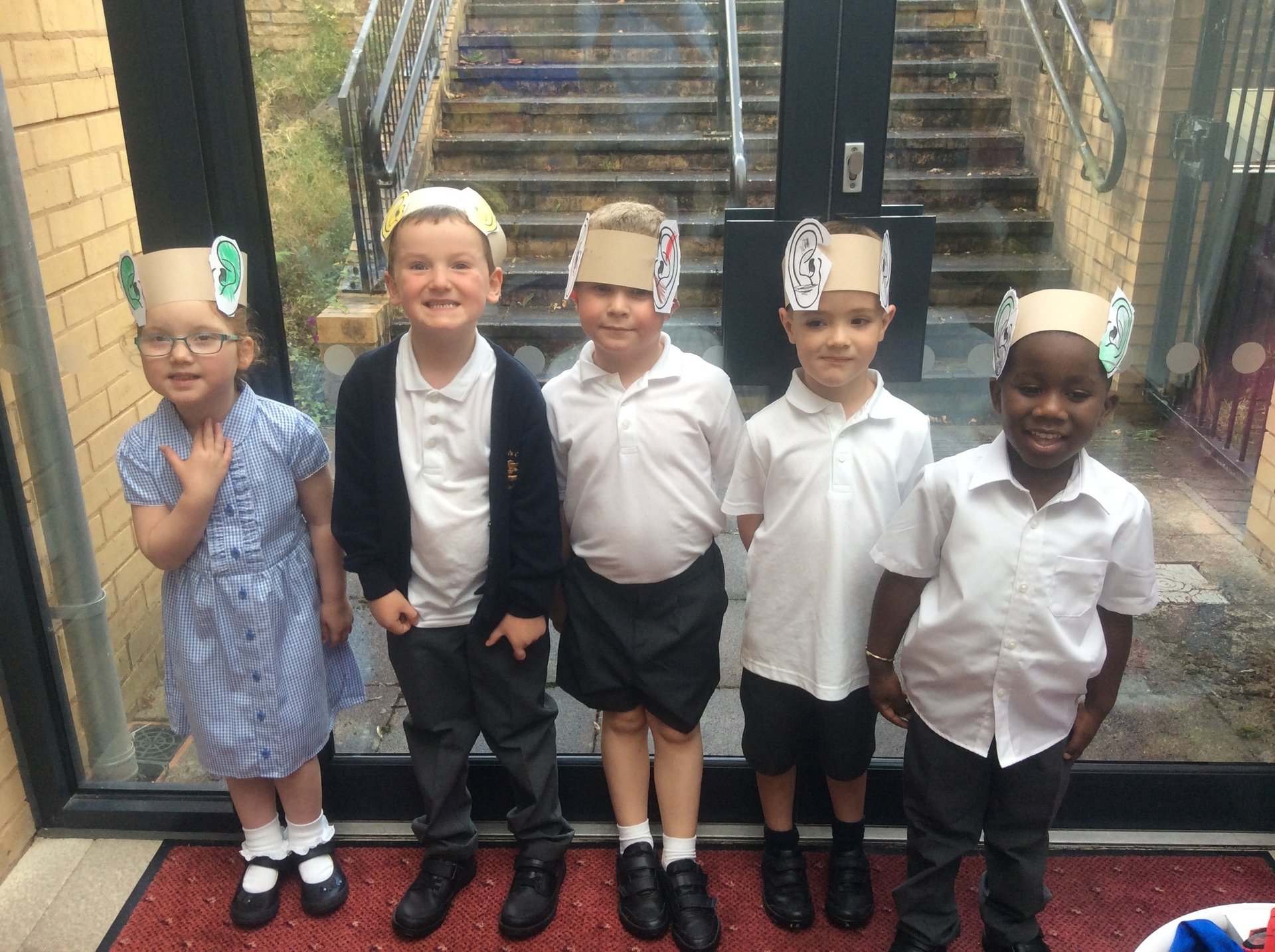 During RE, we have been finding our about how God created the world and wants us to take good care of it. We decided to plant some bulbs in our garden area and help them to grow.
To celebrate the end of term, we held a tea party for our cuddly toys! We have been learning the story of 'The Tiger Who Came to Tea' but luckily, the tiger didn't eat all of our food! We wrote invitations, made jam sandwiches and enjoyed a tea party with our friends!