Welcome to Owls class page! We will post useful information here, such as project letters and webs, and links to learning resources.
During this lockdown, we will be setting work each day on Google Classroom. This will be available daily from 8.00, with a story at 12.00. We will have a "live" meeting session at 9.15 each morning. The link for this will appear on Google Classroom shortly before the meeting is due to start and will be deleted once we have finished. Please can you read the following. By clicking on the link and joining Google Meet video calls you are agreeing to all the conditions below.
1) Please do not share the link with anyone else
2) Please do not photograph, video or screenshot any video sessions and share this with others
3) Please sit in a shared room in your house e.g. your kitchen, dining room or living room

Your child's login details are stuck into in their reading record book. Please email your class teacher if you need help accessing it.
Here is a document to help you:
Our PE day is on Wednesday, please can your child come to school wearing their PE kit, they can wear a pair of blue jogging bottoms instead of their PE shorts, if you prefer. They can also wear their school shoes and bring their daps in a plastic bag when the weather is wet.
Outdoor Learning
We hope to use the outside space as much as possible so please remember to send your child in with a jumper/cardigan and coat everyday.
Term 3- Let Me Entertain You
Project Letter - Let Me Entertain You!
Project Web - Let Me Entertain You!
Term 2 - Can We Build It?
Project letter - Can We Build It?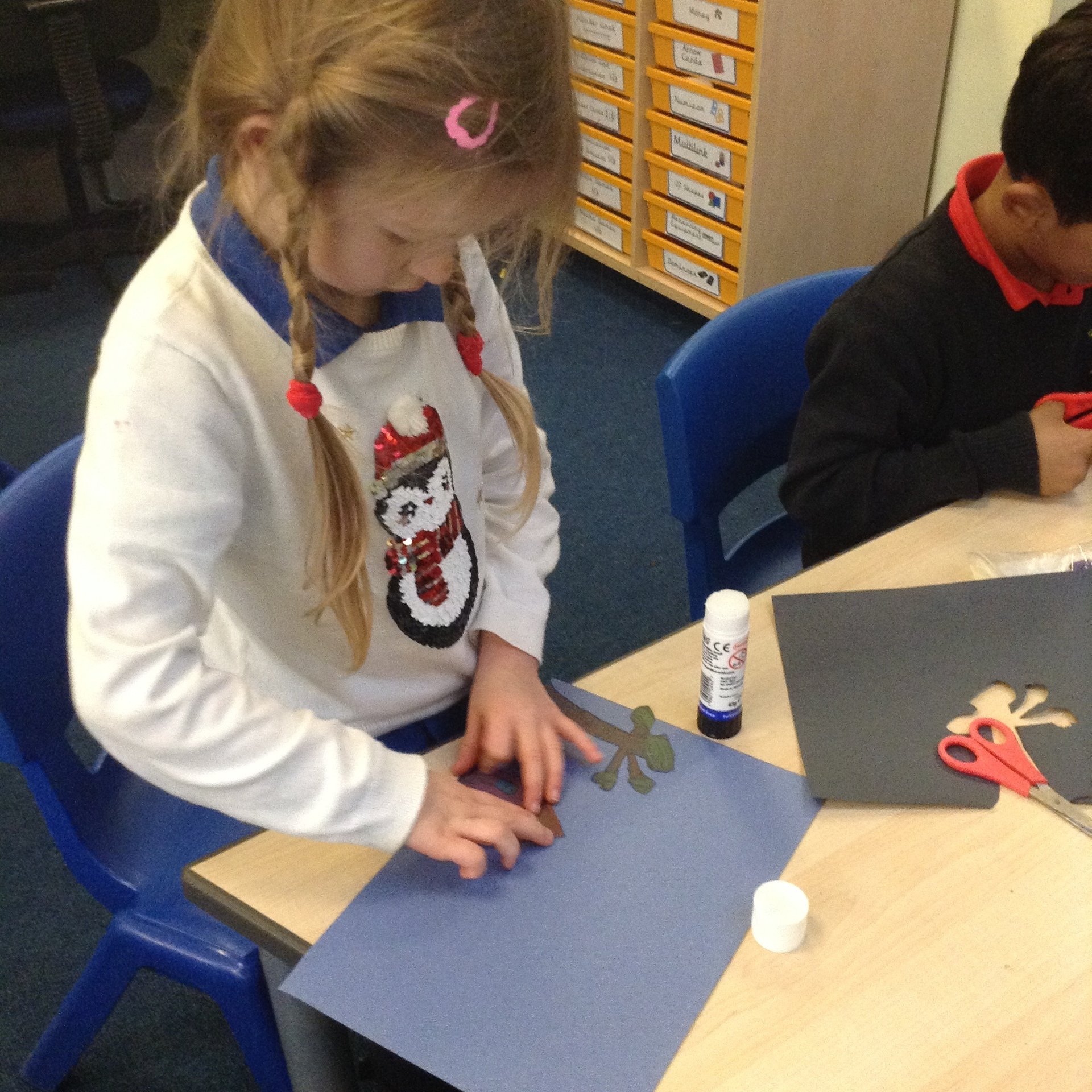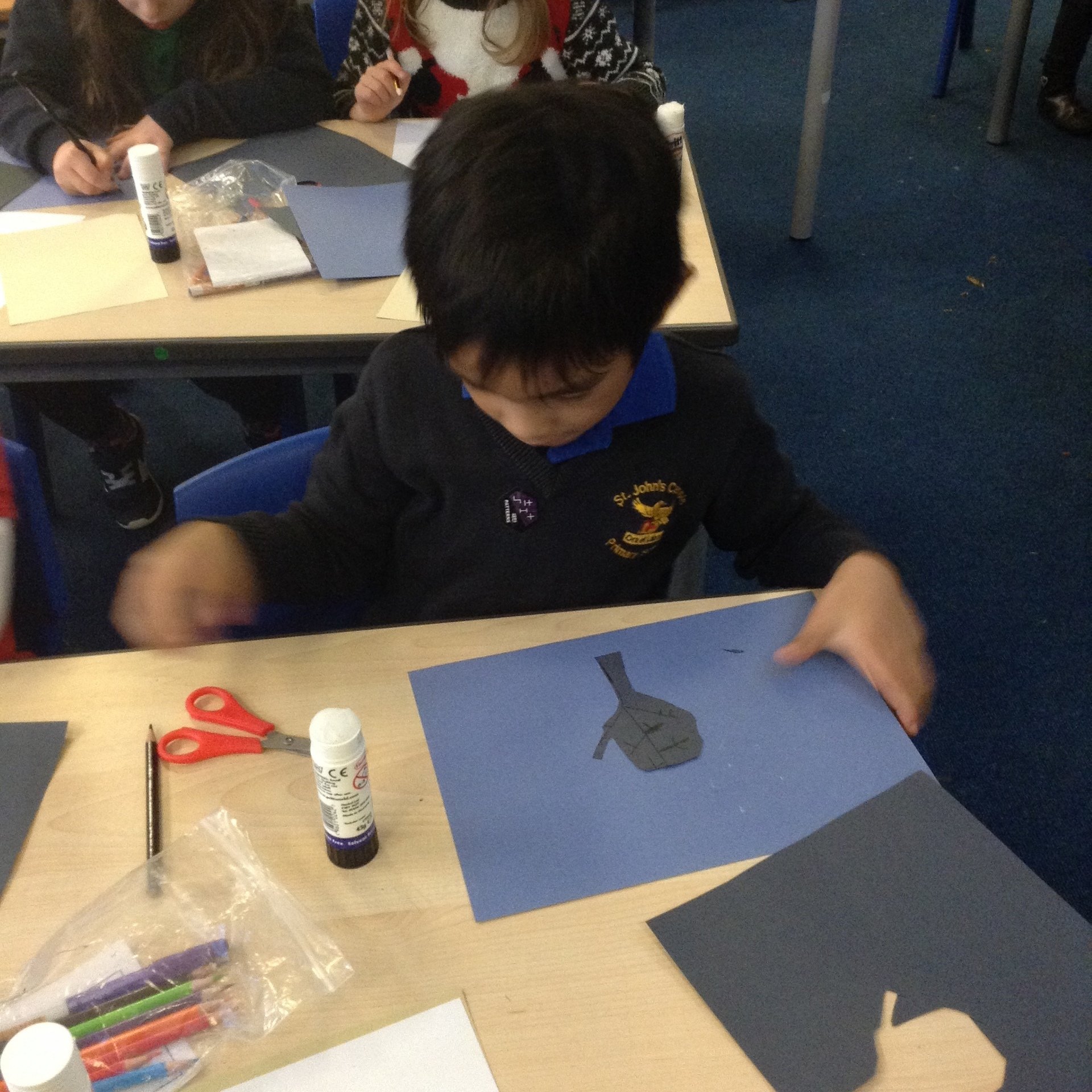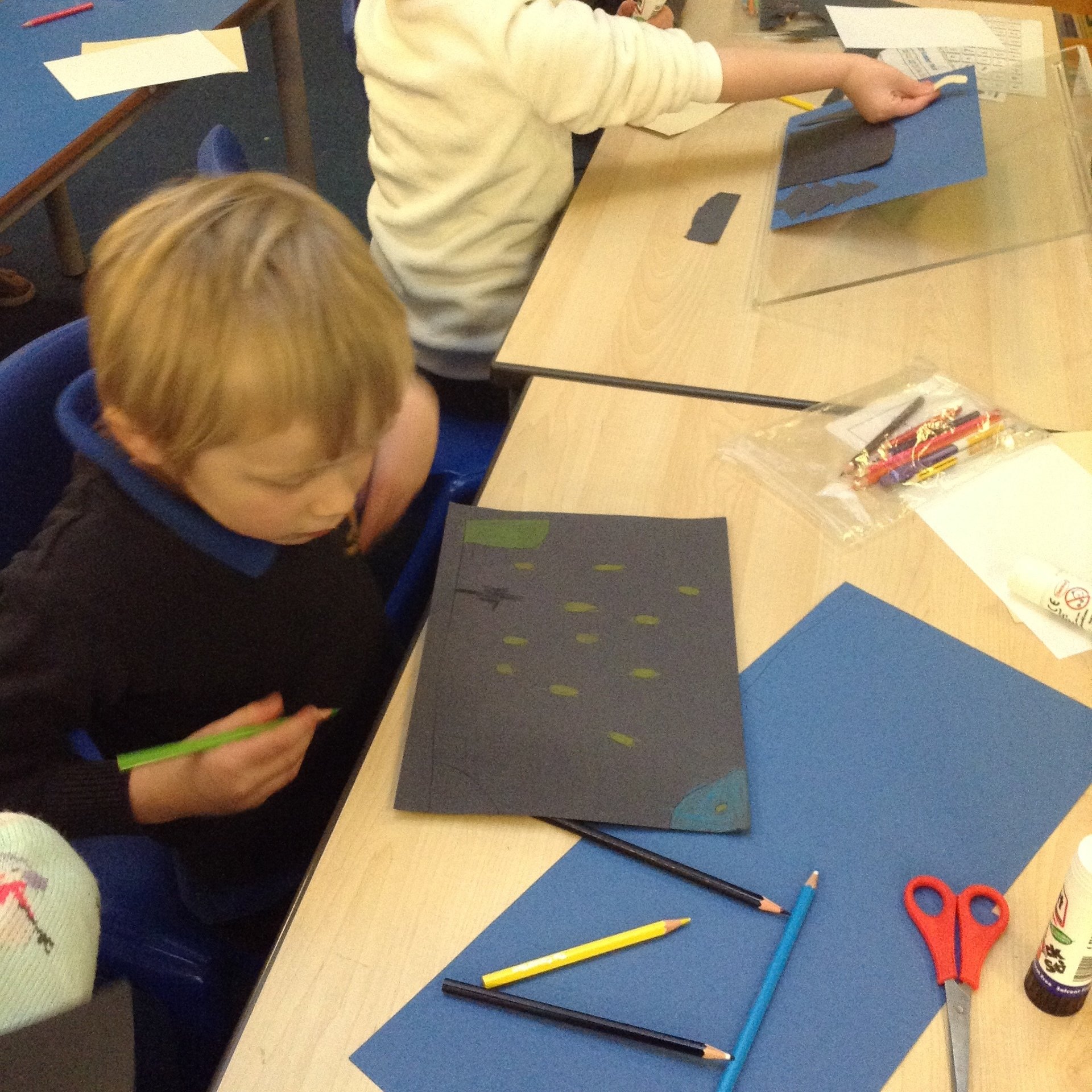 We have been enjoying exploring different ways of creating artwork by using different materials. One of the ways we explored this week was to use pastels and collage to create winter wonderland silhouette pictures!
Term 1 - Tell Me A Story
Tell Me a Story - Project Letter
Term 1 - Year 1/2 Knowledge Planners
What a lovely start to the new year we have had!
In Science, we have been finding out about how plants grow. We have been helping in the school garden to get it ready for planting!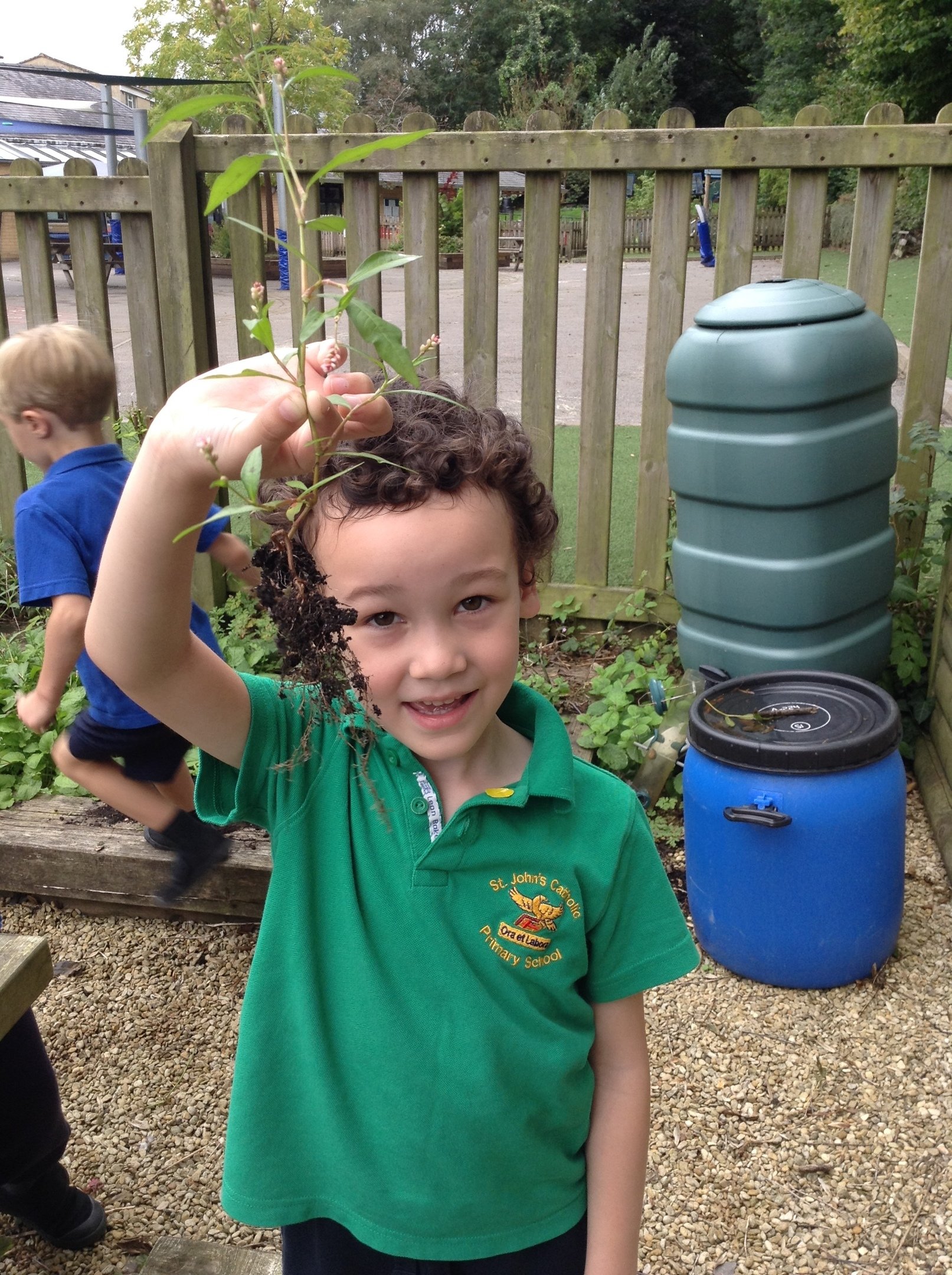 In English, we have been learning the story Handa's Surprise. We made our own baskets to see if we could carry fruit safely from one place to another!