Welcome to Owls class page! We will post useful information here, such as project letters and webs, and links to learning resources.
Home Learning
Please see below a plan for what we are covering this week in class. If your child is unable to come to school because you are isolating as a household (but they are otherwise well) they can use the information and resources below to keep learning from home. If you would like your child's class teacher to see the work your child has done, then please email them the work once for the day. Your class teachers' email address can be found on your class webpage.
PE
Our PE day is on Tuesday, please can your child come to school wearing their PE kit, they can wear a pair of blue jogging bottoms instead of their PE shorts, if you prefer. They can also wear their school shoes and bring their daps in a plastic bag when the weather is wet.
Outdoor Learning
We hope to use the outside space as much as possible so please remember to send your child in with a jumper/cardigan and coat everyday.
Term 1 - Tell Me A Story
Tell Me a Story - Project Letter
Term 1 - Year 1/2 Knowledge Planners
What a lovely start to the new year we have had!
In Science, we have been finding out about how plants grow. We have been helping in the school garden to get it ready for planting!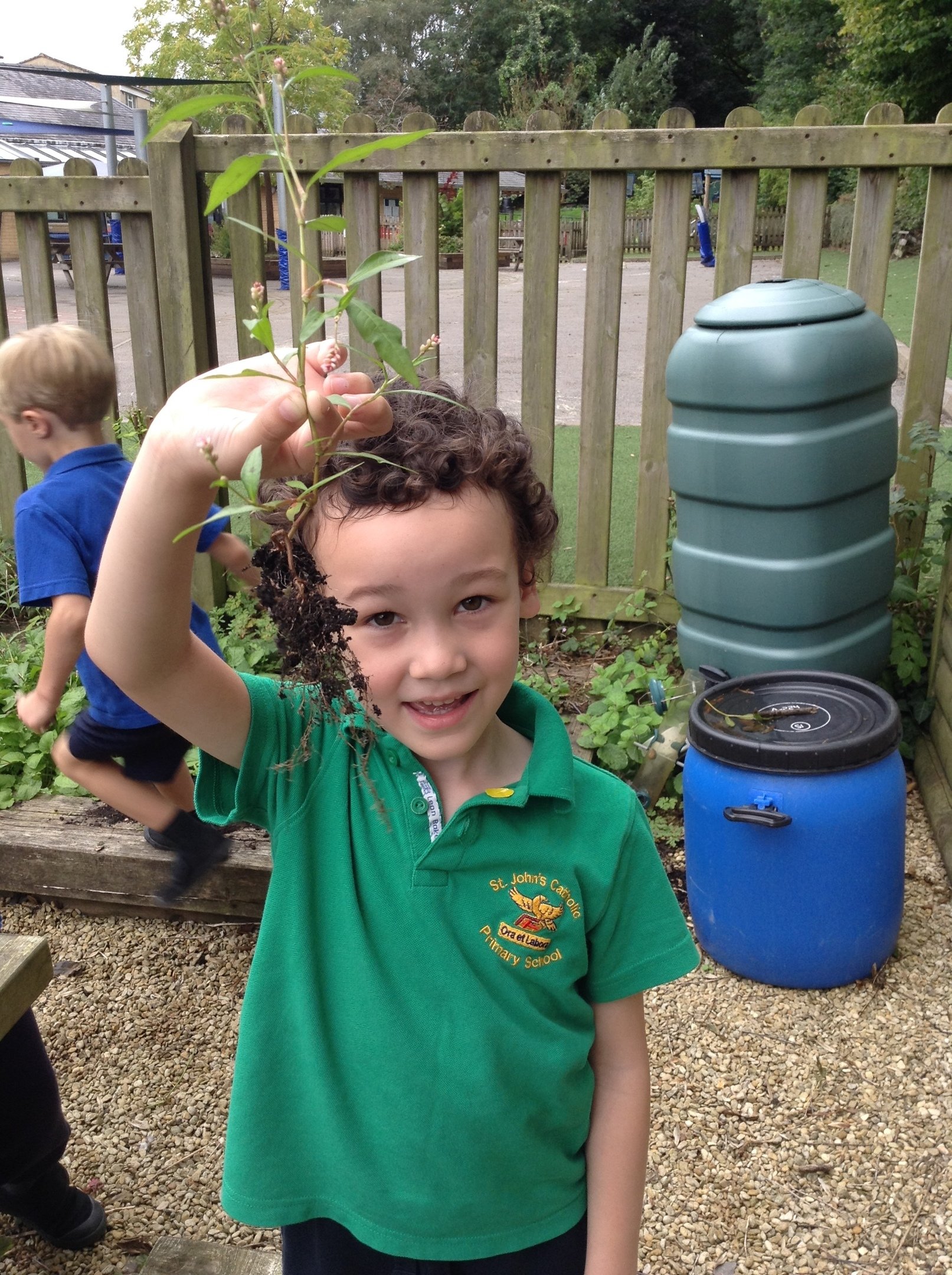 In English, we have been learning the story Handa's Surprise. We made our own baskets to see if we could carry fruit safely from one place to another!