LEARNING SPANISH AT HOME
It can be tricky when you haven't got someone at home to practise Spanish with, but there are lots of resources to help you, and perhaps you can challenge your family to learn along with you. Maybe someone you are in touch with could teach you something new in a different language? Or why not make your next Zoom chat with your friends in Spanish?
DUOLINGO NEWS
Badgers and Foxes are racing ahead in Y3/4 completing their weekly challenge in record time - ¡Fantástico!
Top XP this week in Y3/4 for Maya P, Edward, Mario and Kodie :)
Meanwhile upstairs the competition is hotting up! Well done to those who joined this week. Whilst Gus and Cara K continue to speed along, Emilia, Irene and Diana are all coming up within a few XP of one another... In Robins Daniel R, Henry H and Evie are neck and neck too... (see below how you can keep track of your Friends' scores)
Keep up the great work!
EASTER IN SPAIN
Find out all about how Easter is celebrated in Spain https://www.euroclub-schools.org/easter-in-spain
Once you've finished reading you could print off or try the online quiz: https://www.euroclubschools.online/spanish-easter
There are all sorts of different traditional dishes eaten across Spain during Easter https://www.euroclub-schools.org/spanish-easter-food
Would you prefer a traditional or a modern 'Mona'?
Maybe you could design your own, decorated with bright colours and feathers - email a picture to bdean@stjohns.bathnes.sch.uk
Or have a go at making some tasty Torrijas.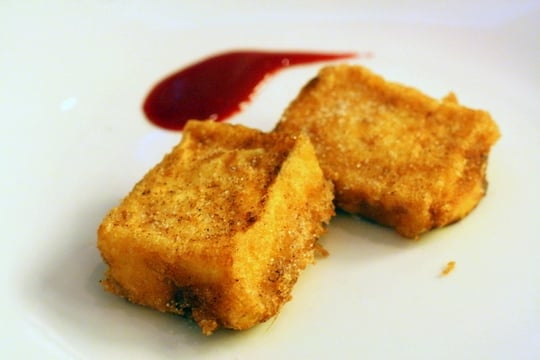 ¡Feliz Pascua a todos!
Key Stage 2
Start each day by telling someone the date in Spanish: Hoy es _________ , ____ de ___________. And remember your weather phrases too!
Well done to those who have been accessing Duolingo this week!
IMPORTANT - You need to use the classroom page address you took home which is Duolingo for Schools, and not the main Duolingo site.
Login and password details are available from Señora Dean.
Please keep internet safety rules in mind - you should not be sharing any personal information or using photos of yourself as avatar.
Complete activities to open new topic areas and challenges. You can choose to practise for as little or as much as you would like and there is lots of choice. Each activity you complete will earn you XP and other rewards.
You will also find 'Assignments' on the right hand side of your screen, which are weekly challenges. It will either be to earn a certain number of XP (about 5 to 20 mins of learning) or to complete a particular topic section.
To connect and see how your classmates are getting on, you can add them to your Friends list. In the Friends box on the right hand side, click on the 'SEARCH' button. Type in their Username and press search, you can then choose to ADD them to your list.
Key Stage 1
Our children are wonderfully enthusiastic learners and there are lots of great learning resources online. Ideas for stories, film clips and activity ideas will be posted above. If you'd like to practise any vocabulary at home together, Languages Online has online and printable sheets we have used together in the classroom. This term we have been using numbers to talk about our age.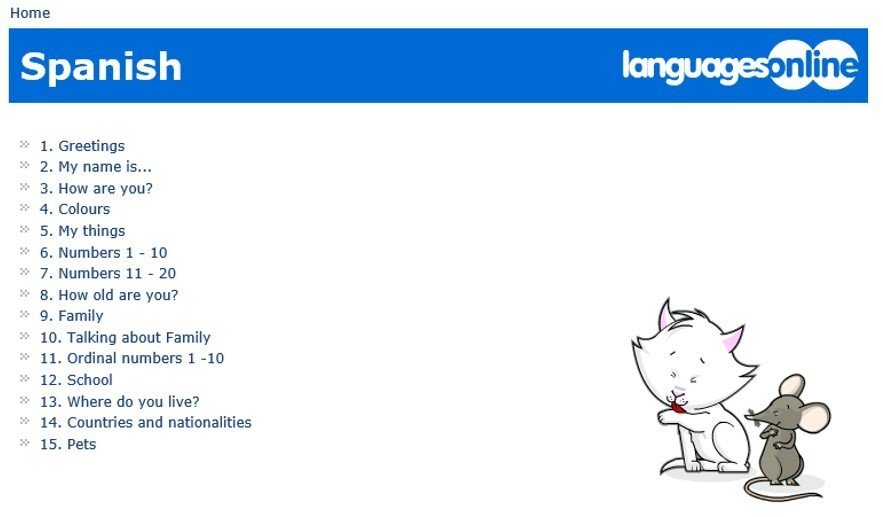 EYFS
Spanish is taught in Reception largely using songs and action rhymes. We have recently been singing 'Un Barquito Chiquito'
You might like to enjoy this and others together from the CantaJuego YouTube channel.
SPANISH
Spanish is taught in every class across the school from reception to year 6 weekly by our Spanish specialist, Señora Dean.
This is delivered through carefully crafted lessons that engage and challenge learners in line with our two-year rolling programme across the school, organised to tie in with whole-school themes throughout the year.
The skills coverage for key stage 2 can be found via the links below:
Subject leader: Señora Belinda Dean
Link governor: Mrs Michele Tayler
Online Resources
In Key Stage 2 this term we have been working on topics about Family and Pets.
We have REALLY enjoyed singing and adapting songs and games from Languages Online. This site is free to use and has lots of other topics (and even other languages) for you to share and try and home.
Children in Year 5/6 have been taking on a big challenge with comprehension texts from Lingua.com. The questions are in Spanish too! How do you think that helped them with their detective work?
Click images to access:
Mandarin Club
We are lucky to have Miss Xue, who joins us from St Greg's once a week for lunchtime Mandarin Club, with a bit of help from two of our Chinese pupils too. This term we have been learning to count, using actions to remember the number words and using a brush to write the characters in traditional style. It was tricky, but great fun!