Here is your St. John's Chaplaincy Team!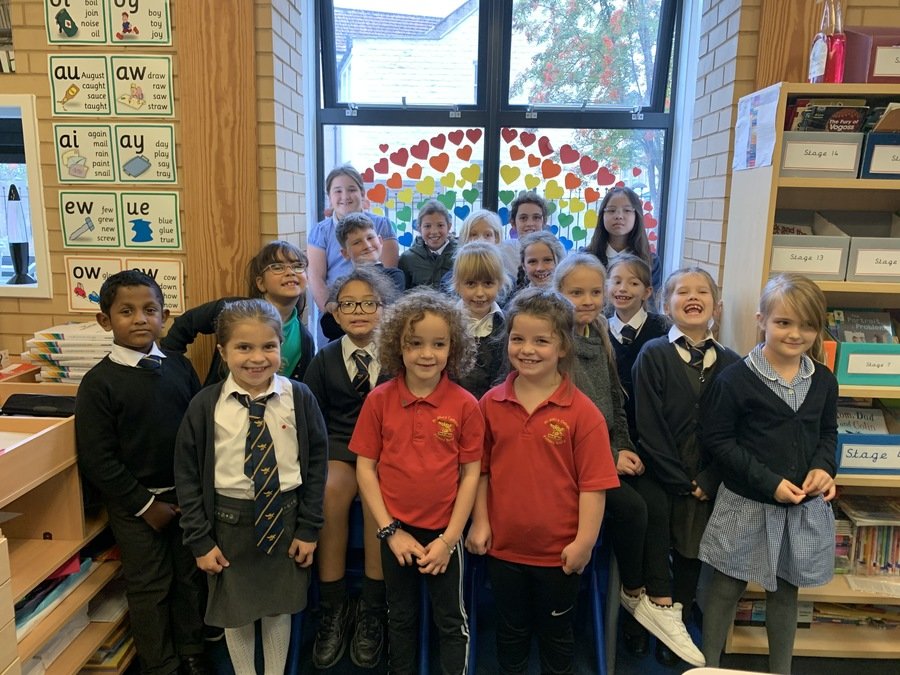 Reflection Room
Every week, Chaplaincy Team open up Badgers classroom as a Reflection Room. Every single child is welcome to come in, hear some calm music, share prayers, take time to reflect or just come in and sit quietly if you need a break from the playground.
We look forward to seeing you there!
Hymns for Masses and Collective Worship
Chaplaincy Team are currently looking at all of the hymns we sing in school and seeing if we can add any more to our repertoire.
If you know any hymns that you would like us to learn, speak to the Chaplaincy Team and they will see what they can do!
Want to raise money for Charity?
Write a letter explaining which Charity you would like to raise money for, why you have chosen that Charity and how you plan to raise funds? Chaplaincy Team will read all suggestions and decide which one to run in school and if it's possible to run an event.
Don't know who Chaplaincy Team are?
Look on the board outside the Library to find out!