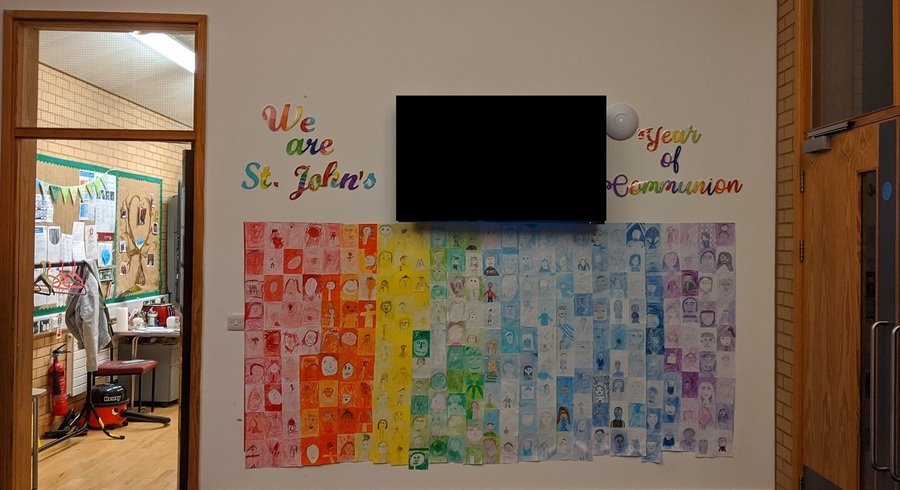 Our Mission Statement
St John's Catholic Primary School is a learning community with a Catholic ethos founded on Gospel values. During their time with us, we will work with every child and in partnership with their parents / carers to:
Love God, love one another, understand, value, and respect other faiths, and celebrate the common ground between us, and serve our community faithfully
Find a love of learning and grow a wealth of knowledge
Celebrate effort, progress and attainment – and never give up however hard the lesson
Find the opportunity to use our unique gifts and talents in the name of God and grow these gifts as part of our own personal development and for the good of others
Discover new friends, respect one another and celebrate difference in our school, community and world
Support the social, physical and mental well-being of each other and our community
Flourish, feel happy and secure at school and enabled to give their best, leaving the school ready for the next chapter of their life.
Gospel Reading for the week
While we are unable to gather together for collective worship, you can find the Gospel reading for the week here, along with a reflection and an activity. Don't forget that you can watch Mass live-streamed from many Parishes, including St. John the Evangelist Church, here.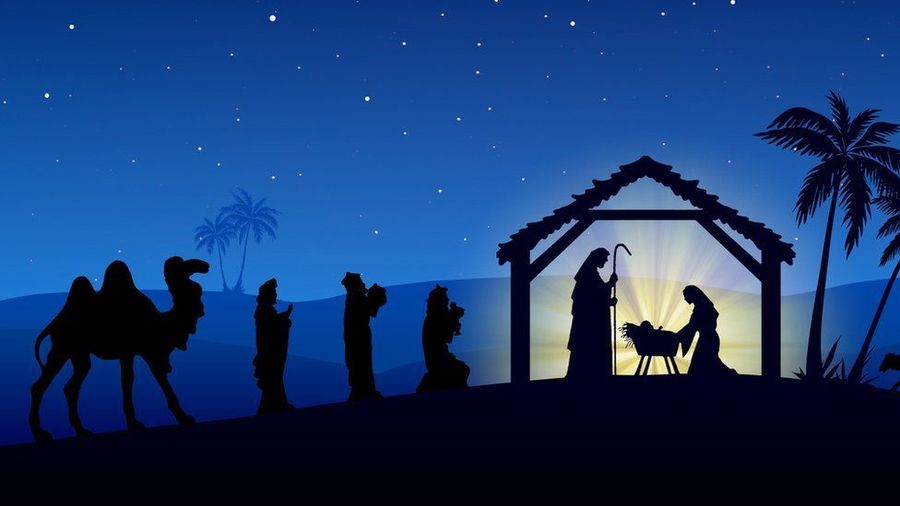 Matthew 2:1-12
Visitors from the East
Visitors from the East
2 Jesus was born in the town of Bethlehem in Judea, during the time when Herod was king. Soon afterward, some men who studied the stars came from the East to Jerusalem 2 and asked, "Where is the baby born to be the king of the Jews? We saw his star when it came up in the east, and we have come to worship him."
3 When King Herod heard about this, he was very upset, and so was everyone else in Jerusalem. 4 He called together all the chief priests and the teachers of the Law and asked them, "Where will the Messiah be born?"
5 "In the town of Bethlehem in Judea," they answered. "For this is what the prophet wrote:
6 'Bethlehem in the land of Judah,
you are by no means the least of the leading cities of Judah;
for from you will come a leader
who will guide my people Israel.'"
7 So Herod called the visitors from the East to a secret meeting and found out from them the exact time the star had appeared. 8 Then he sent them to Bethlehem with these instructions: "Go and make a careful search for the child; and when you find him, let me know, so that I too may go and worship him."
9-10 And so they left, and on their way they saw the same star they had seen in the East. When they saw it, how happy they were, what joy was theirs! It went ahead of them until it stopped over the place where the child was. 11 They went into the house, and when they saw the child with his mother Mary, they knelt down and worshiped him. They brought out their gifts of gold, frankincense, and myrrh, and presented them to him.
12 Then they returned to their country by another road, since God had warned them in a dream not to go back to Herod.
Closing prayer:
O God
Who by a star
guided the wise men to the worship of your Son
we pray you to lead to yourself
the wise and great of every land
that unto you every knee may bow,
and every thought be brought into captivity
Through Jesus Christ our Lord.
Amen