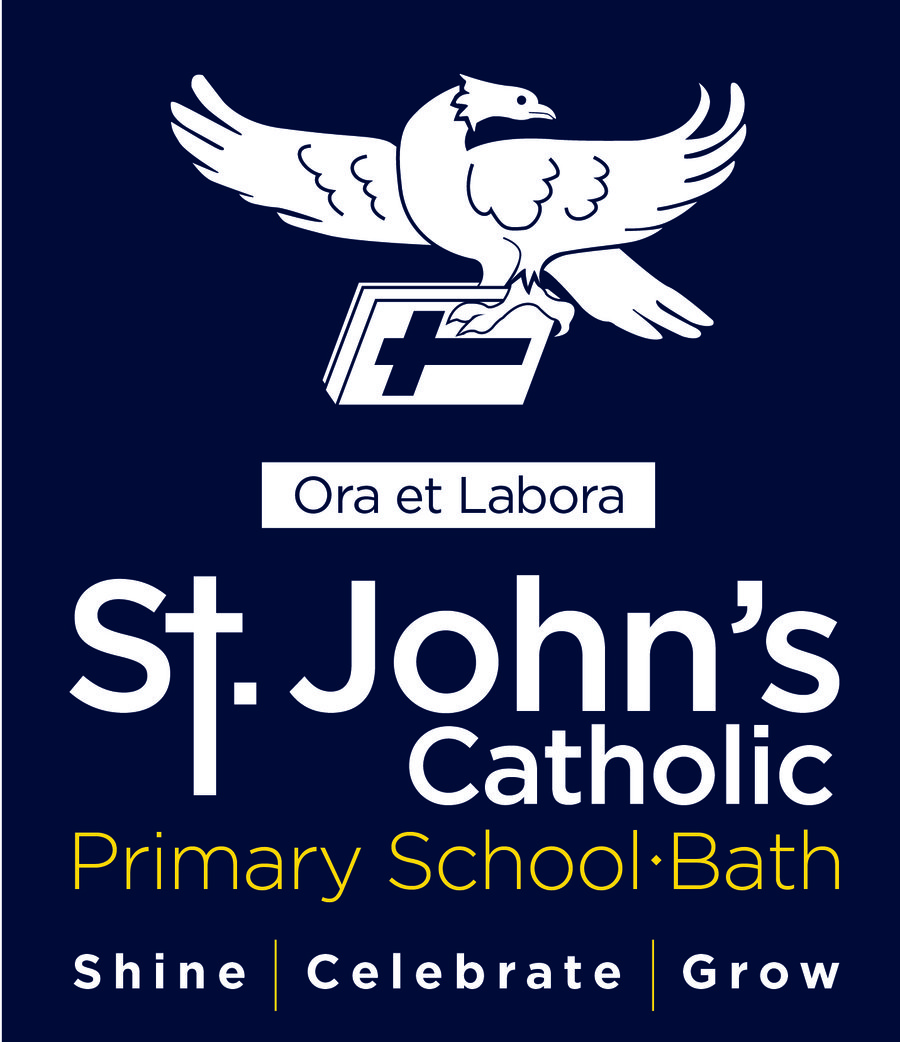 Ora et Labora
Ora et Labora means, 'pray and work' a Benedictine phrase that centres us in prayer, our relationship with God, and our work as a school community. Praying as we work and working inwardly as we pray.
Our Vision
For everyone to, 'Shine, celebrate and grow!'
Our Mission Statement
St John's Catholic Primary School is a learning community with a Catholic ethos founded on Gospel values. During their time with us, we will work with every child and in partnership with their parents / carers to:
Love God, love one another, understand, value, and respect other faiths, and celebrate the common ground between us, and serve our community faithfully
Find a love of learning and grow a wealth of knowledge
Celebrate effort, progress and attainment – and never give up however hard the lesson
Find the opportunity to use our unique gifts and talents in the name of God and grow these gifts as part of our own personal development and for the good of others
Discover new friends, respect one another and celebrate difference in our school, community and world
Support the social, physical and mental well-being of each other and our community
Flourish, feel happy and secure at school and enabled to give their best, leaving the school ready for the next chapter of their life.
Prayer Life
The prayer life of the school is threaded through everything we do. Please see the Mass and other special events and Chaplaincy pages for more information. In the words of one our children:
What is prayer?
Prayer is like walking into a great gate into faith. Prayer is turning the heart towards God. When a person prays, they enter a living relationship with God. You don't need to speak with real words to God because there is no need for a long conversation. God listens to us but not through his ears, he listens to us but through our hearts. Someone who prays is never alone without God by them, if they need help God will always be there for them. As strange as it sounds, prayer is a gift. It isn't like a gift like playing and instrument, it is opening up our hearts to God.

Penny in Kestrels