Hedgehogs
Class teacher: Miss E Holland
Dance
We have been learning about different journeys. We have been thinking about journeys around the world. This term we were very lucky and we learned how to do African dance, Indian dance and a dance from New Zealand.
Circus Skills Term 3
Roll up, roll up the Circus is in town! Today we enjoyed the circus skills workshop which helped us prepare for our own circus performance later in the term. We learned to be plate spinners, jugglers, acrobats and clowns.
Class Assembly
The children have been working on planning their own class assemblies this Term. They choose objects to place in the middle of our circle, they write their own prayer to share and choose how to introduce and end our assembly. The children are becoming very independent at thinking of their own prayers.
2018-19
TERM 3
Welcome back and a Happy New Year. We hope you all enjoyed your Christmas holidays.
This term our project is all about the Circus! Here is our Curriculum Overview.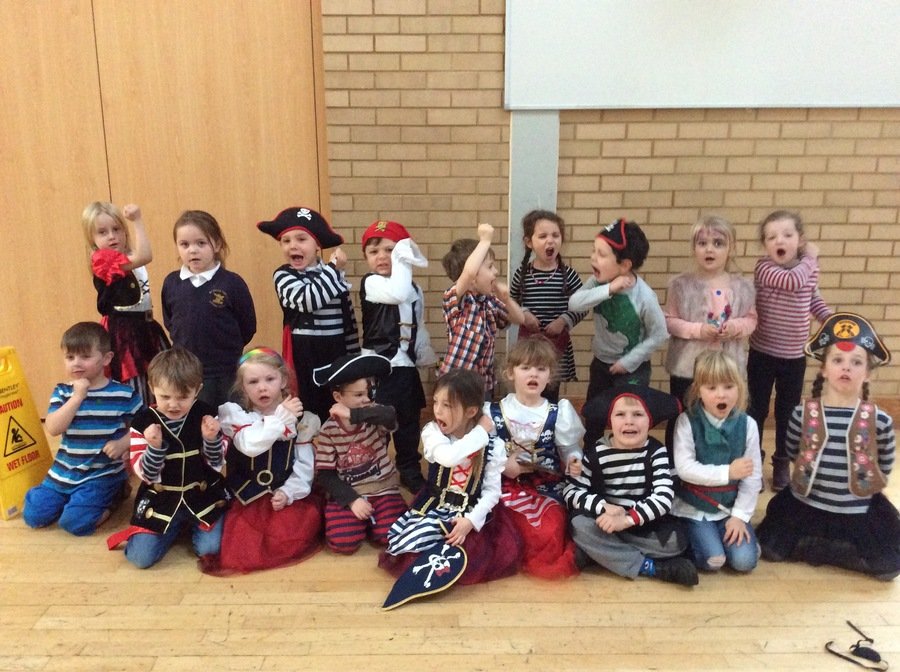 Ahoy there! This term we have enjoyed lots of pirate activities. During maths we have been ordering numbered treasure and finding one more and one less using pirate ships. This Friday we enjoyed our pirate party day. The children made pirate biscuits and built model pirate boats to float in the water tray. They also had lots of fun doing a pirate dance and playing some pirate games.
Welcome Hedgehog class 2018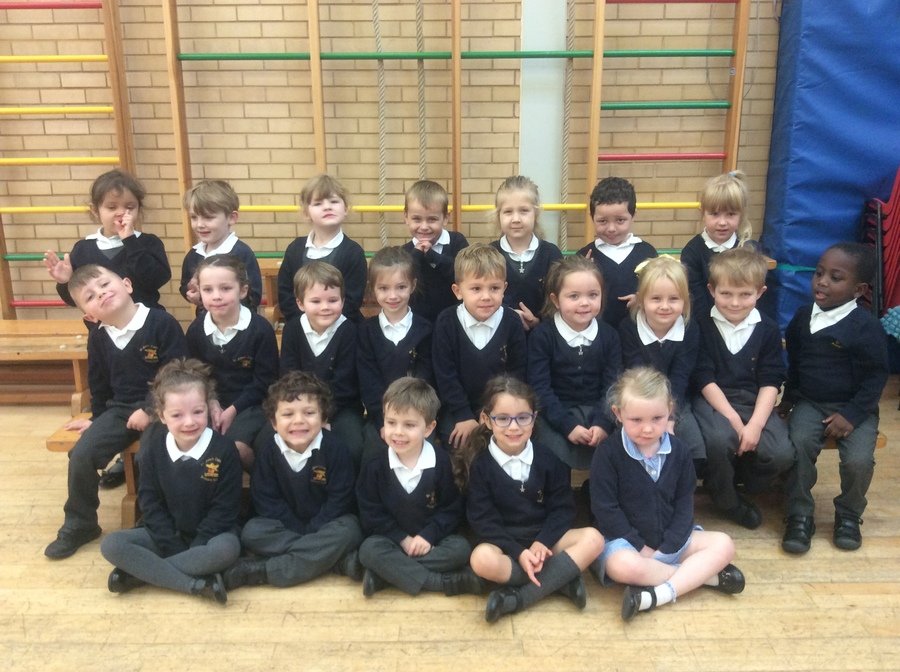 2018-19
TERM 1
Welcome to Hedgehog class! The children are settling into their first year at school really well and we are all very excited about the adventures we will have together this year!
Dear Parent/Carers
Welcome to our dedicated class page! Whenever we have got anything we would like share - photographs, letters, exciting work we are doing - we'll put it on our page.
TERM 6
TERM 5
Blank Canvas- Patterns in Nature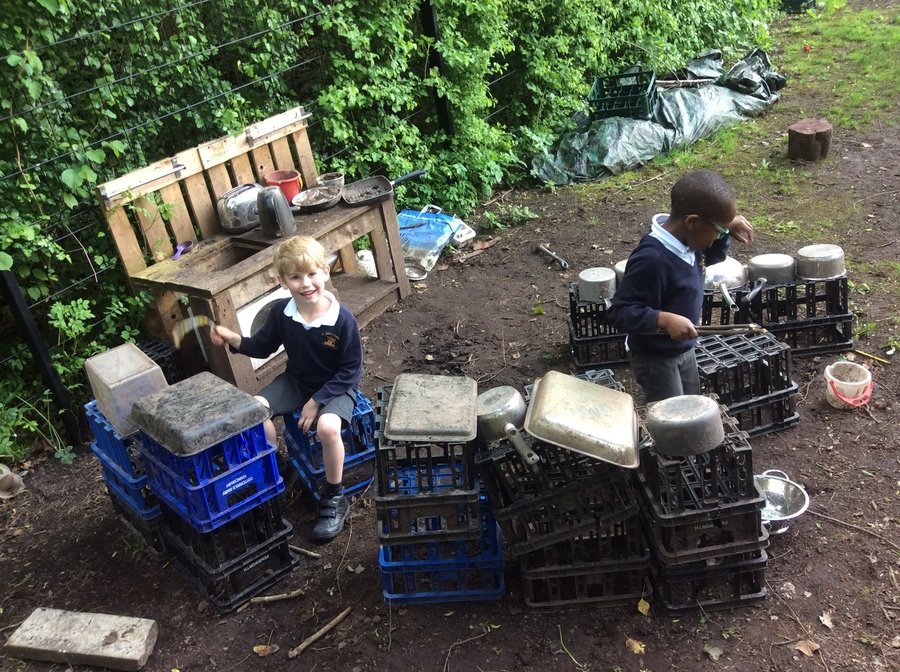 The Hedgehogs have been using the pans and trays to create their own drum kits. We have some very talented musicians (I'm sure the neighbors would agree)!!
The Hedgehogs went on a school trip to Westonbirt, we had so much fun playing and creating in the woods!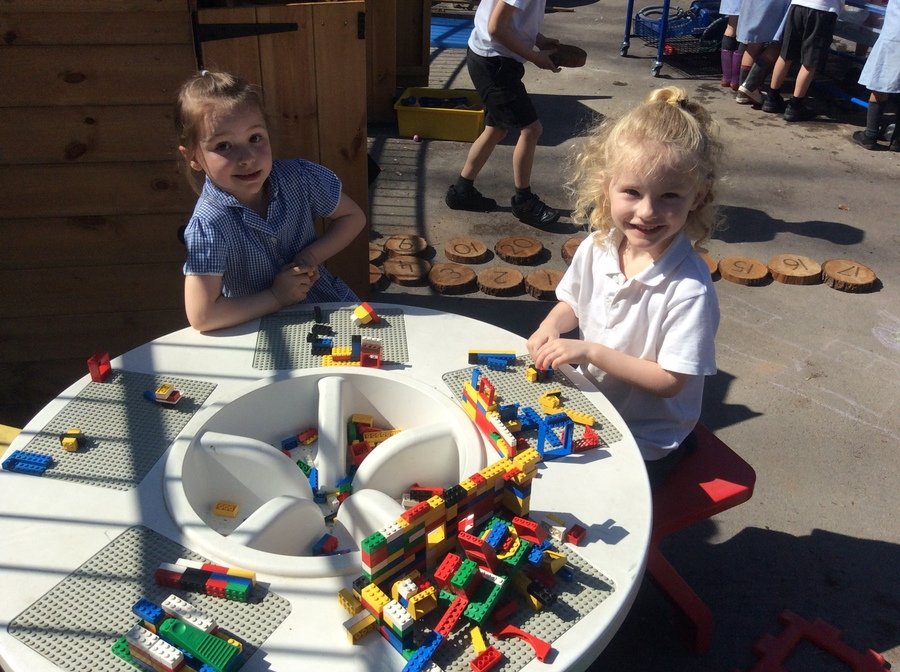 The Hedgehogs have been investigating... these girls are trying to create a boat using the Lego. They tested the boat in the water and amazingly it was able to stay afloat even with a few passengers on board!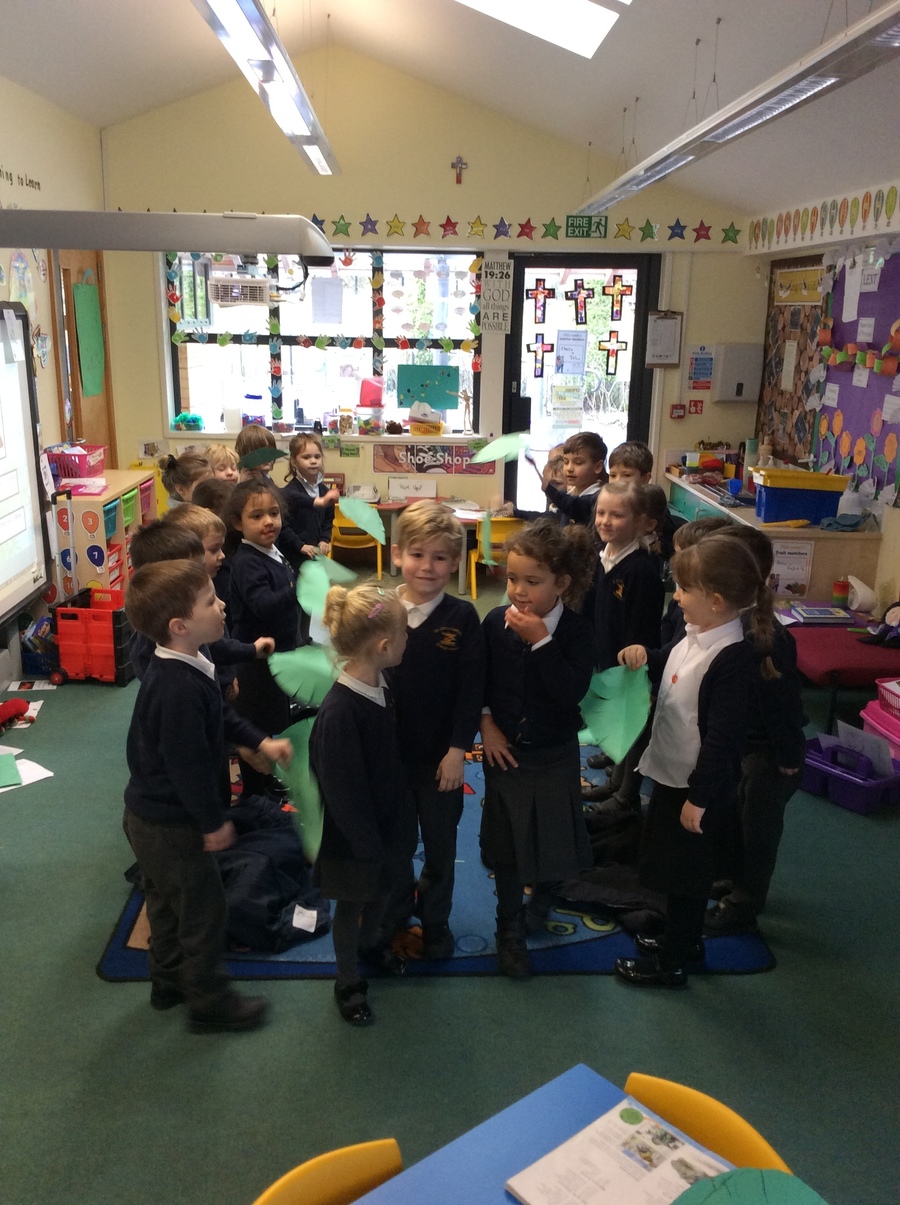 The Hedgehogs have been thinking about some of the things that happened during Holy Week. They retold the story by acting out some parts of it...can you guess which part this is?
As part of our project we thought we would have a look at how we are looking after our local area. The children were shocked to find so much litter in and around our school. We found a path of litter that led us to the River Avon!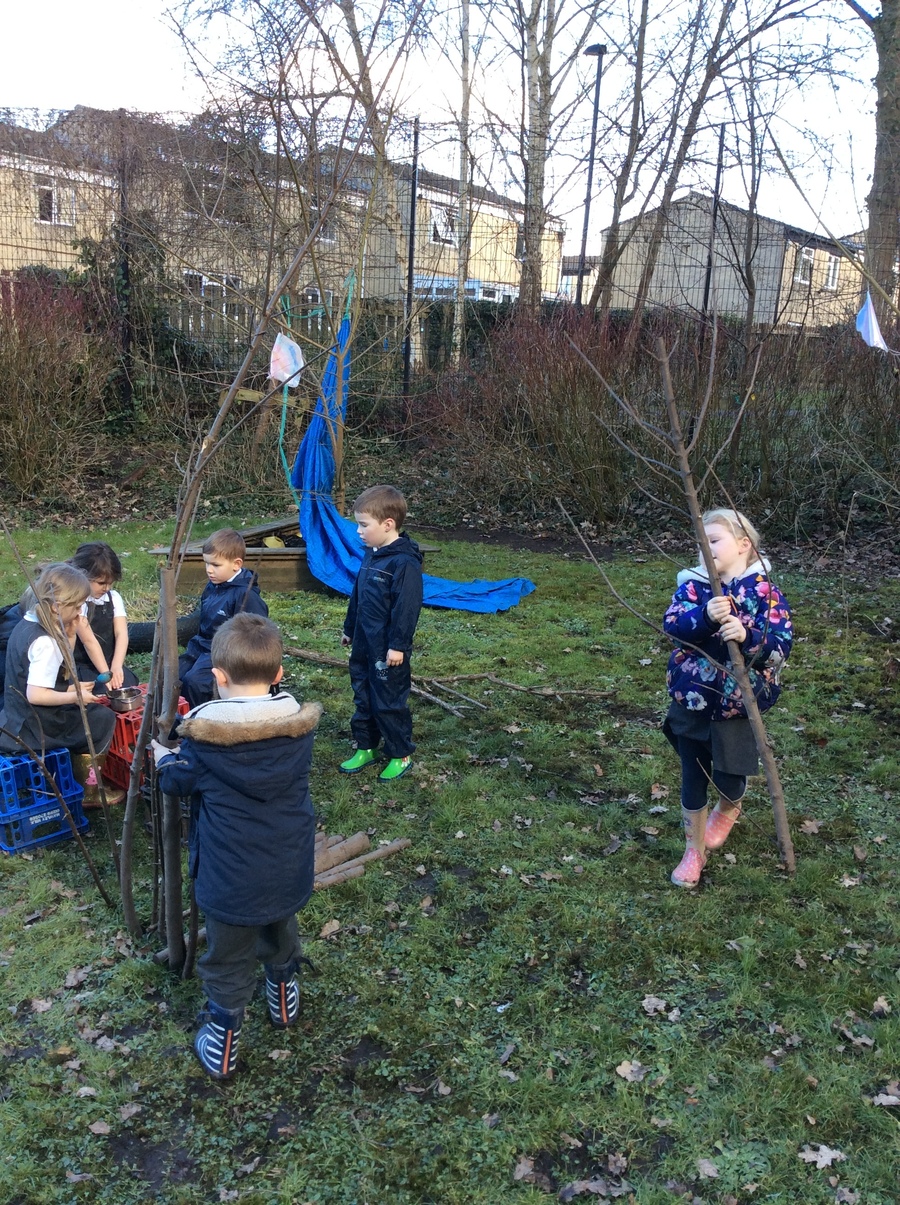 Some of the Hedgehogs have been thinking about some of the wildlife that will be "waking up soon"...they designed a shelter and started to build it for some of the animals that may still be a "little bit cold". This links nicely to our project as we have being thinking about ways in which we can care for our 'common home' and we are lucky to be surrounded but such amazing wildlife, so we want to look after it!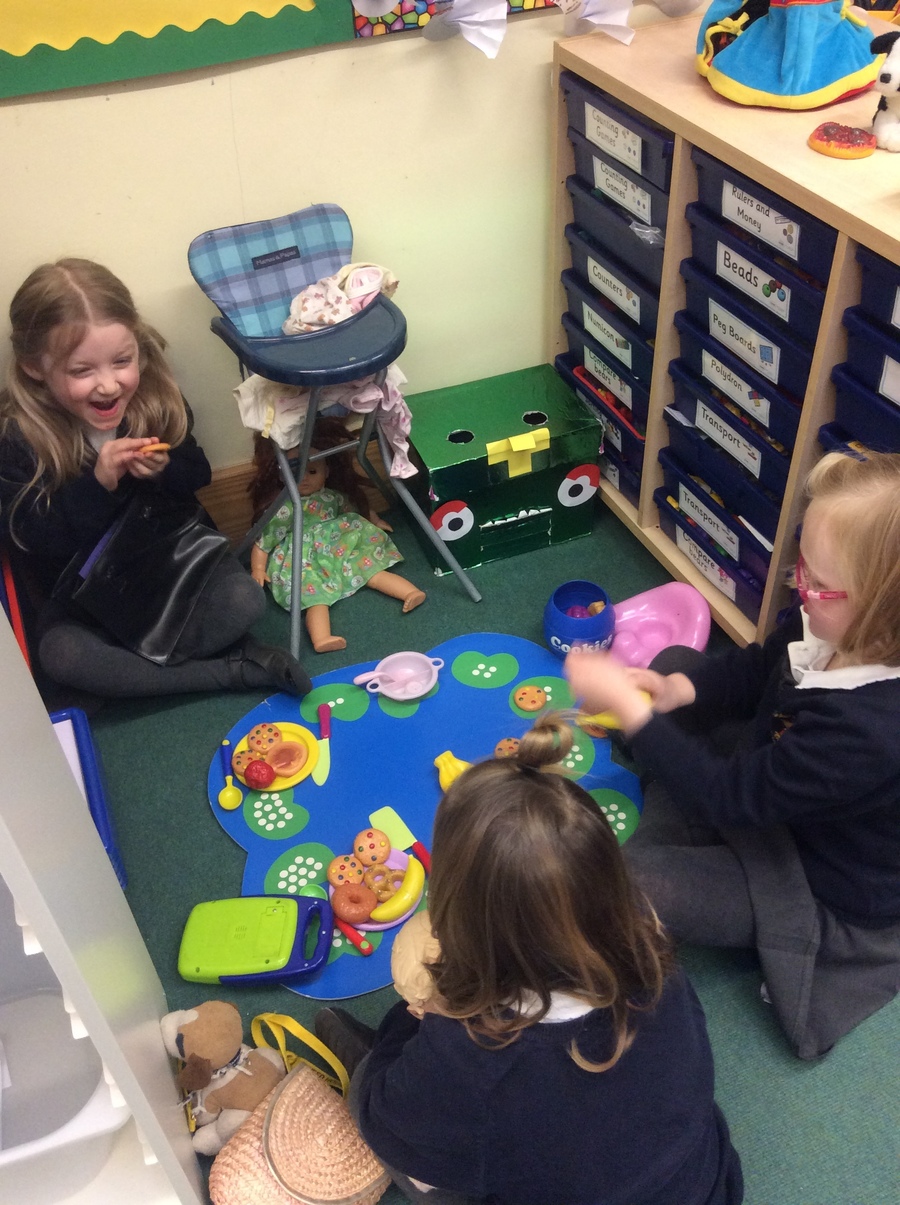 These girls made some invitations for guests to join them at their tea party...they then had super fun acting out their party in the role play corner.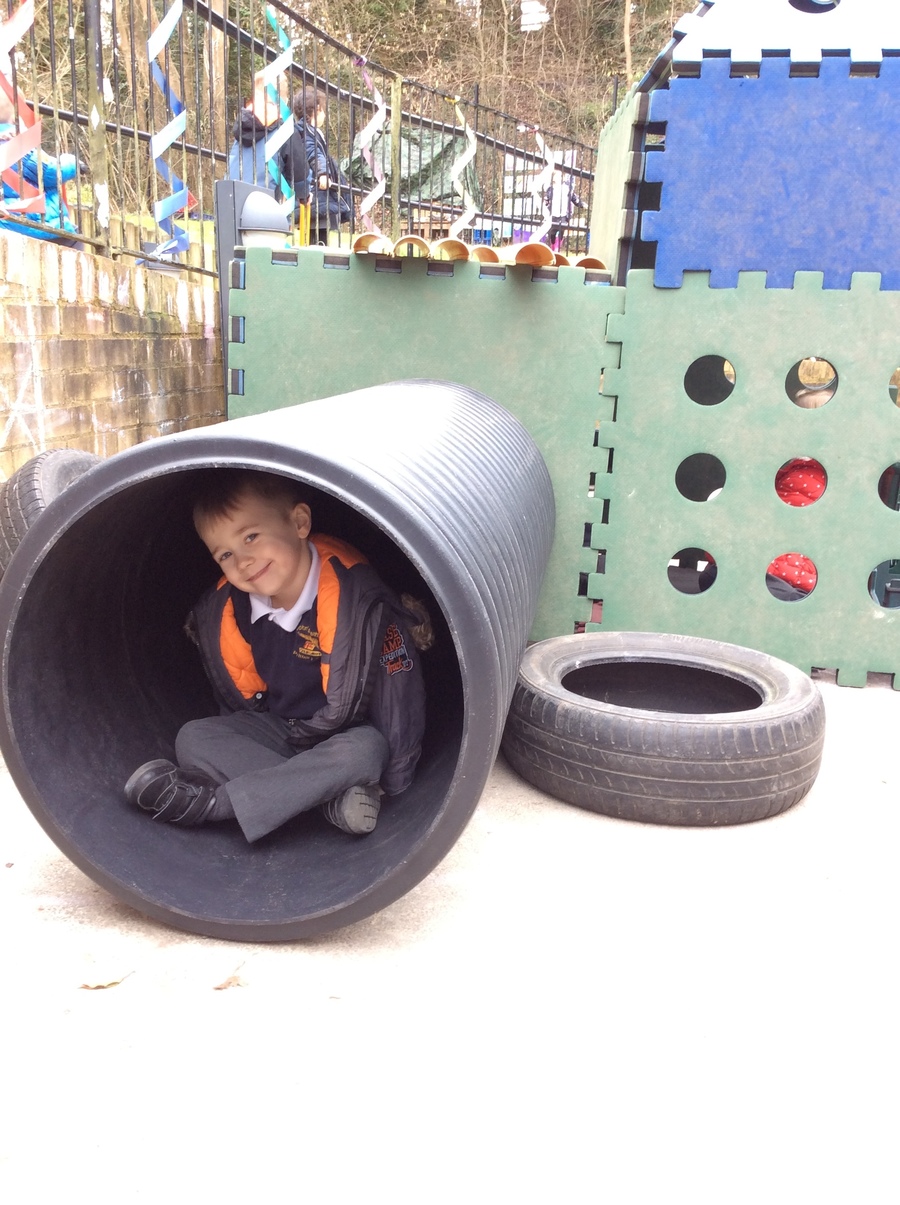 The Hedgehogs have enjoyed designing and making their own dens using the outdoor building equipment!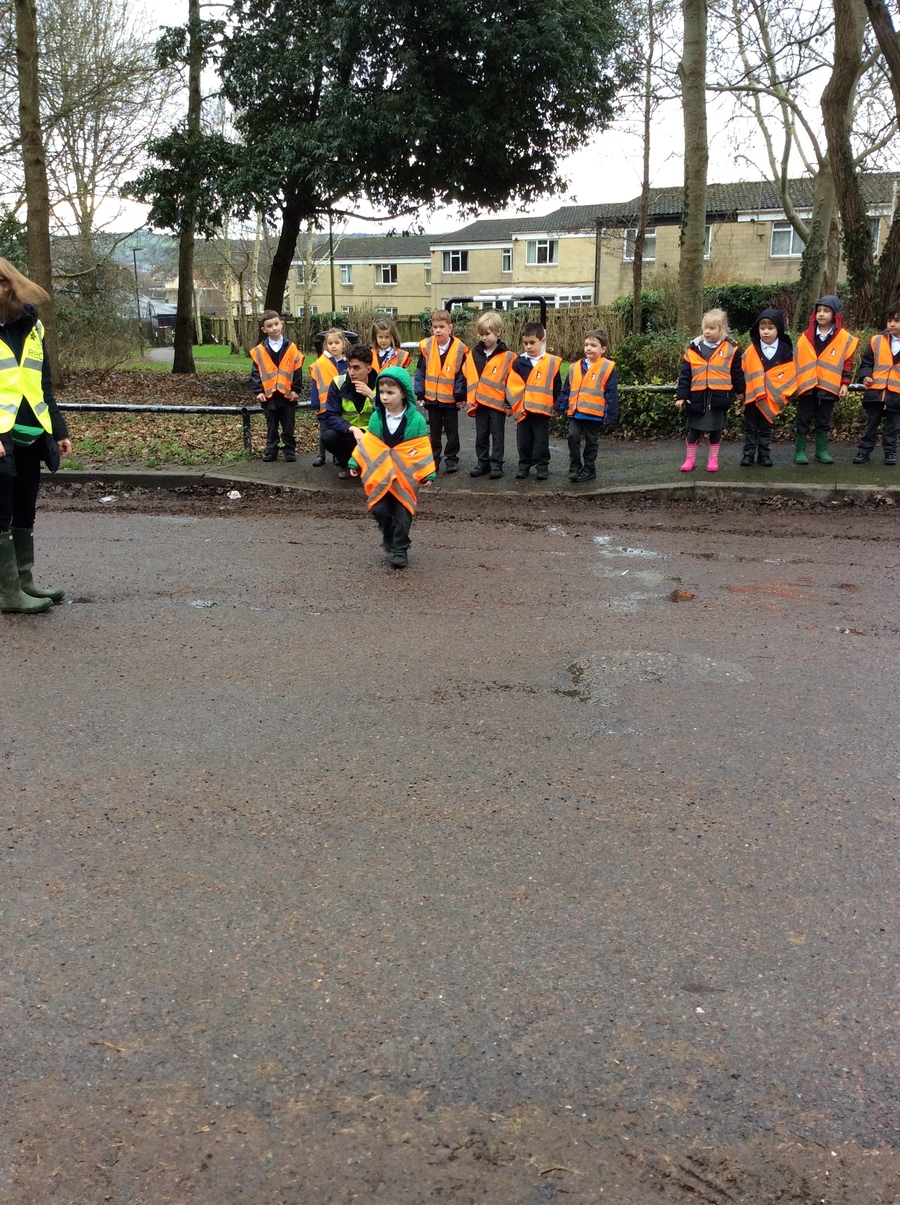 The Hedgehogs and the Ducklings have been learning about how to stay safe near the road...they even got the chance to put some of the things they have learnt into action.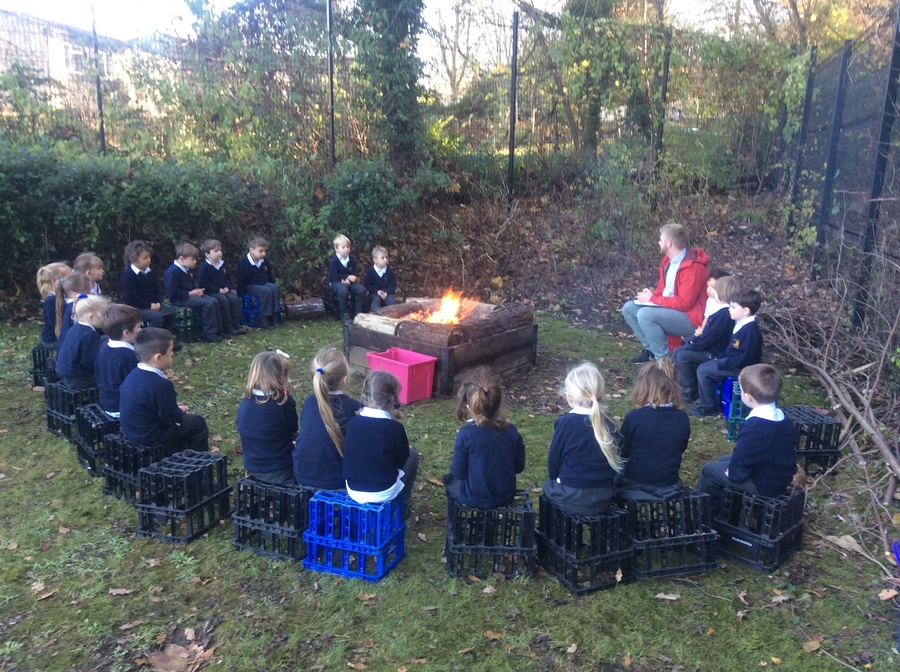 The Hedgehogs gathered together around the fire pit to take part in an Advent reconciliation service. We used the time to think of things that we were sorry for.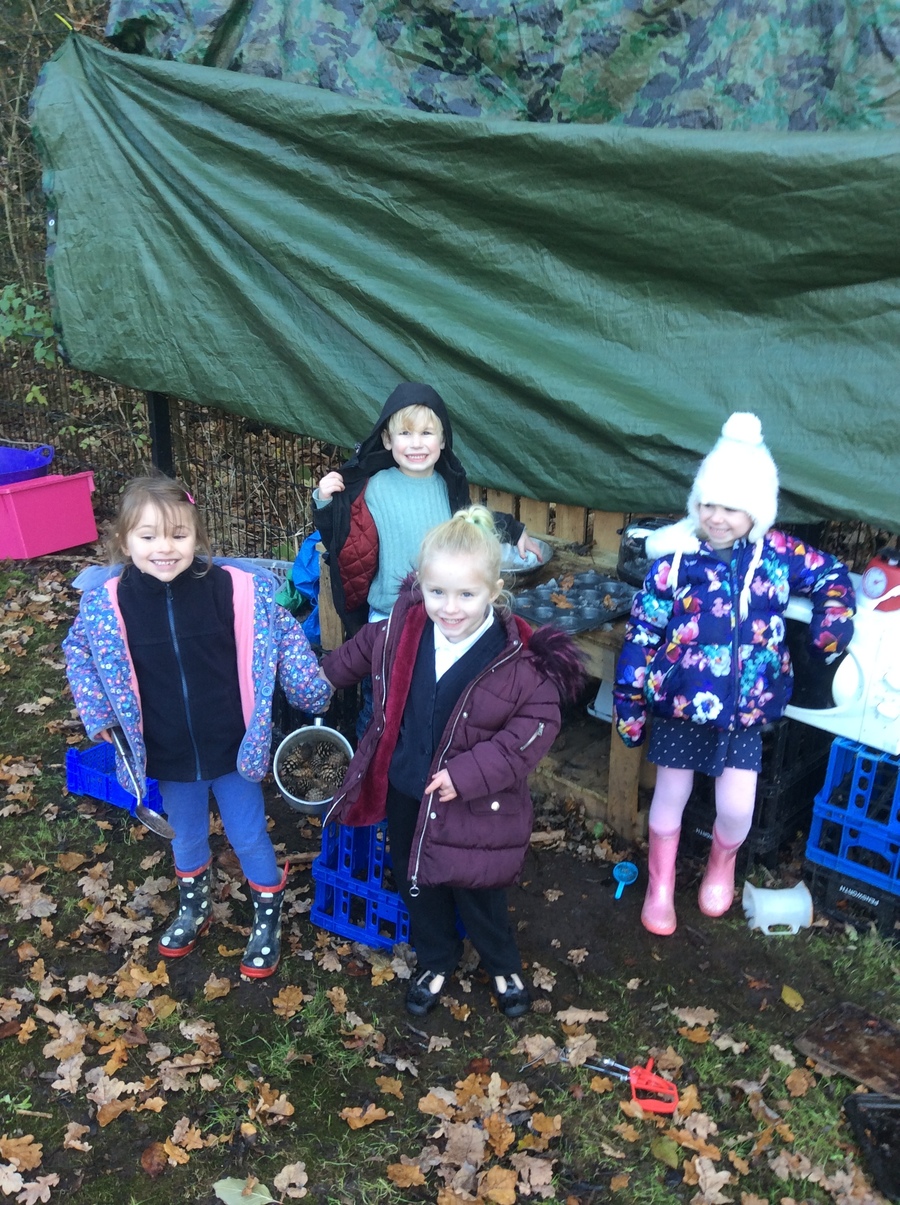 Some of the Hedgehogs have been thinking of ways in which they can stay warm during these chilly weather conditions. These children have used the mud kitchen to create a delicious 'warm wood stew' .
TERM 1
Parents' workshop - Phonics
We have been very busy in our first term at school...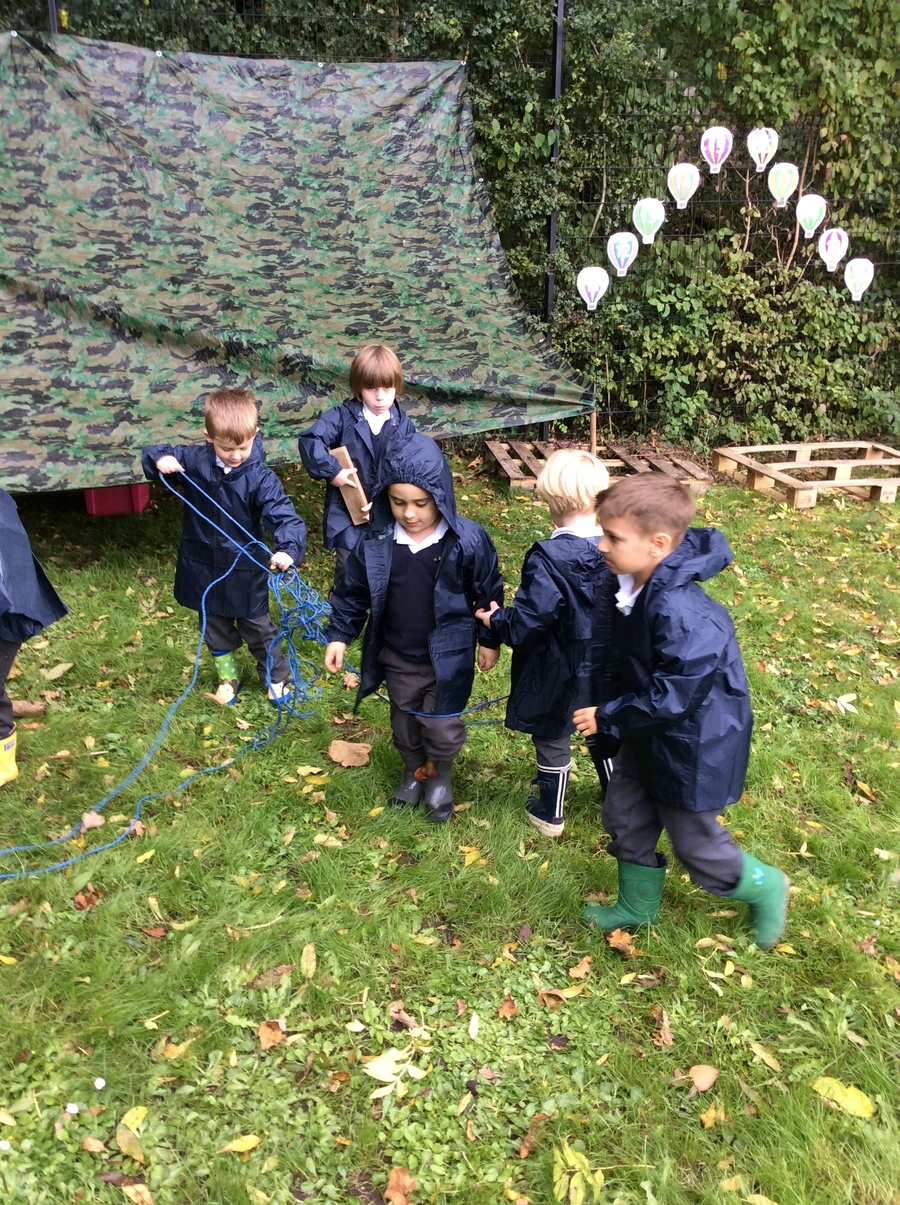 Some of the Hedgehogs have been building a shelter to cover our mud kitchen. The boys decided that they needed a long rope to pull the shelter up higher...we love team work in the Hedgehogs so we are all helping each other to untangle the rope!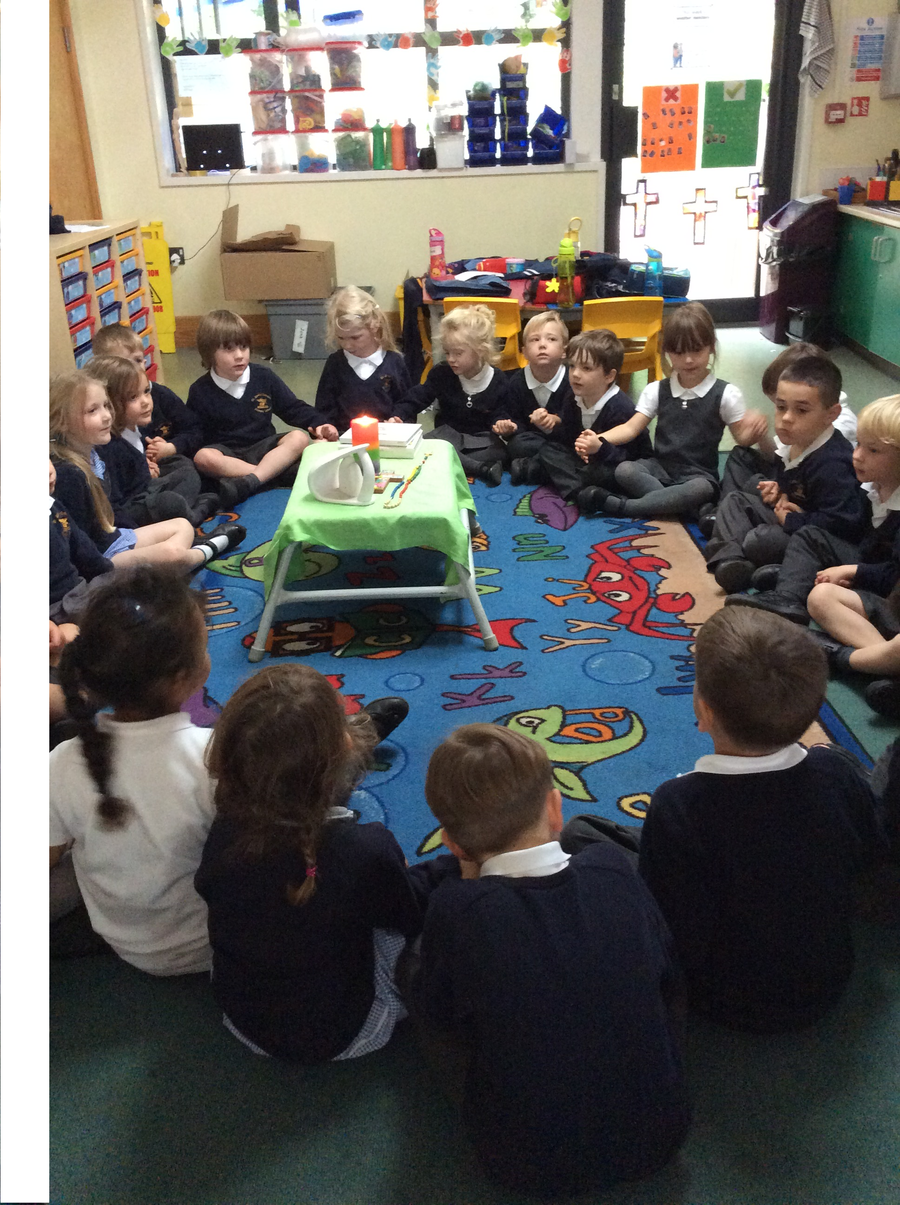 The Hedgehogs have enjoyed the opportunity to worship together. In this photo a Hedgehog is leading the class in prayer... she thought of one herself and decided to share it with the class...
Dear God,
Thank you for all creations
Especially the birds
They were a great idea
Well done!
Amen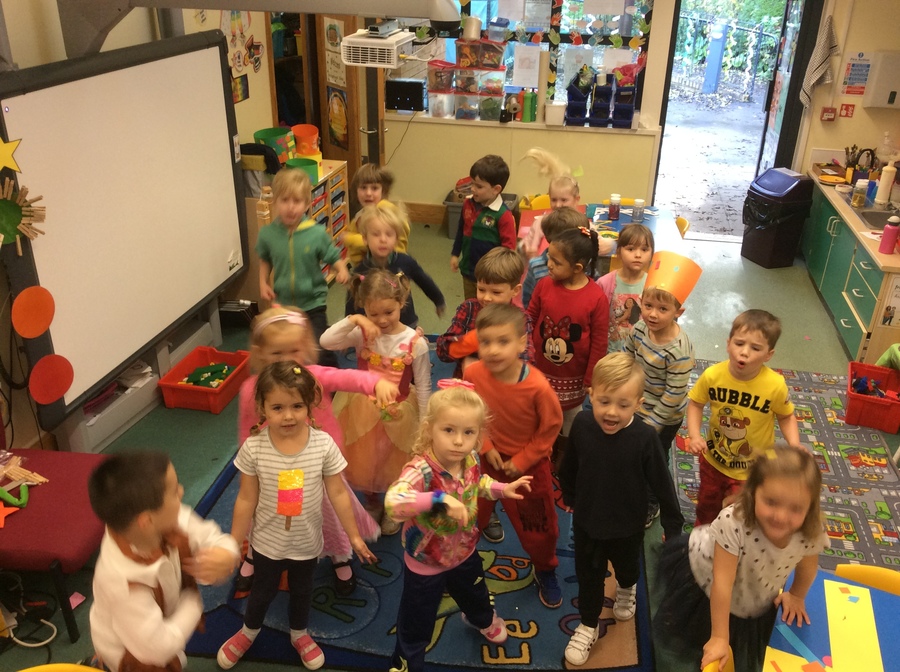 After a term full of hard work the children finished with our own 'Colour Carnival'. They celebrated by dressing in the most colourful clothing they had and taking part in lots of fun activities!
Well done HEDGEHOGS!!