Owls
Class teacher: Mrs F Sanders/Mrs F Rosevere
Dear Parent/Carers
Welcome to our dedicated class page! Whenever we have got anything we would like share - photographs, letters, exciting work we are doing - we'll put it on our page.
Term 6 - June 2019
Welcome back! We hope that you had a restful half term and are ready for a sunny, fun-filled term 6!
This term, our Year 1 pupils will be doing the Phonic Screening check. Please see links below for more information and how you can support your child. Please come in and see us if you have any questions regarding this assessment.
https://www.gov.uk/government/publications/phonics-screening-check-sample-materials-and-training-video/phonics-screening-check-structure-and-content-of-the-check
https://www.phonicsplay.co.uk/
https://learn.readwithphonics.com/parent/play-online?game=alien-words&phase=3&sound=%5B%5B%22th%22%5D%2C%5B%5B%22th%22%5D%5D%5D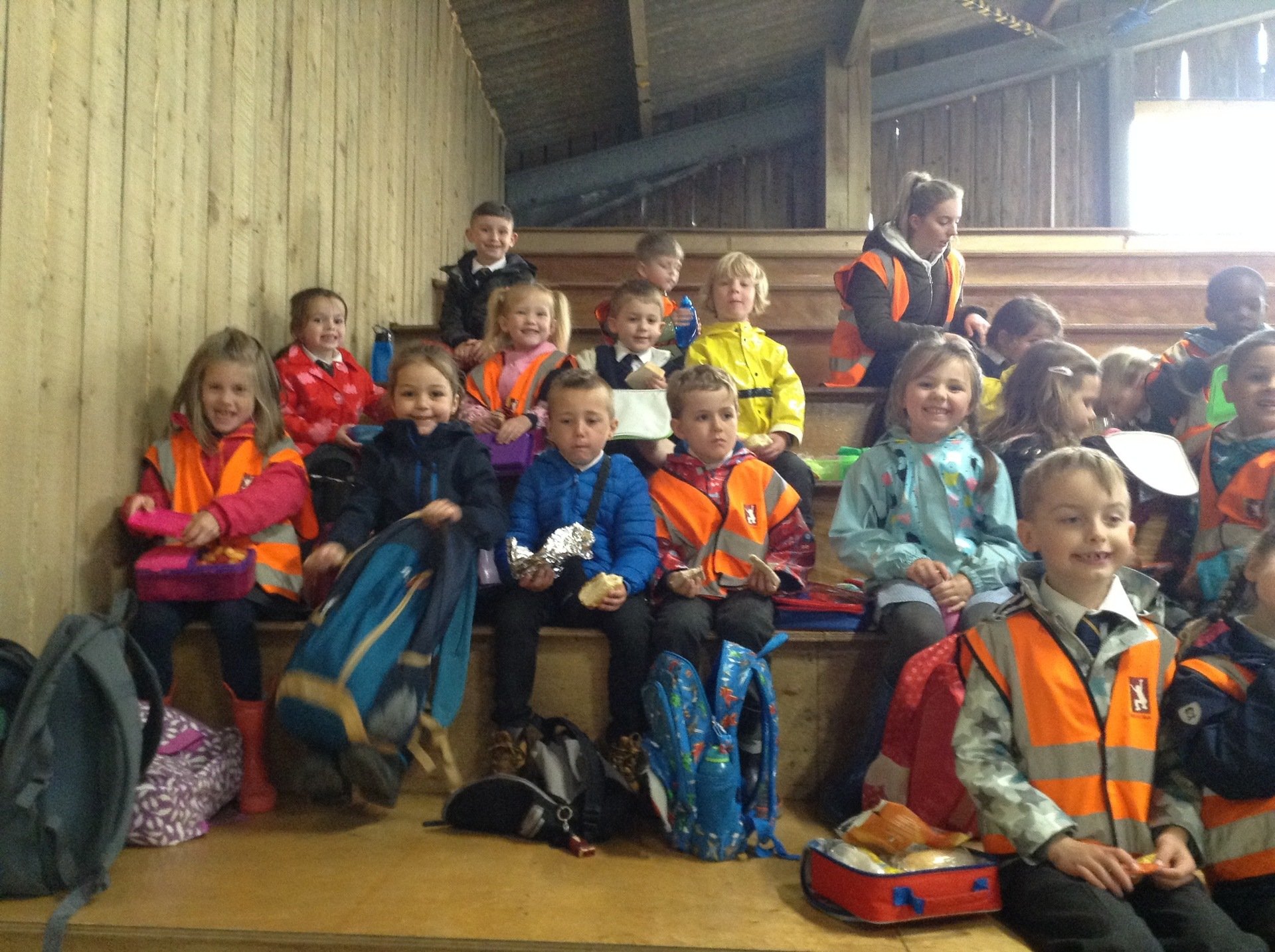 We had a fantastic visit to Noah's Ark Zoo Farm for our KS1 trip. We explored the zoo and loved seeing the giraffes, tigers and rhinos. We had lunch whilst watching the Animal Show and then took part in a workshop all about minibeasts and insects! What an amazing day!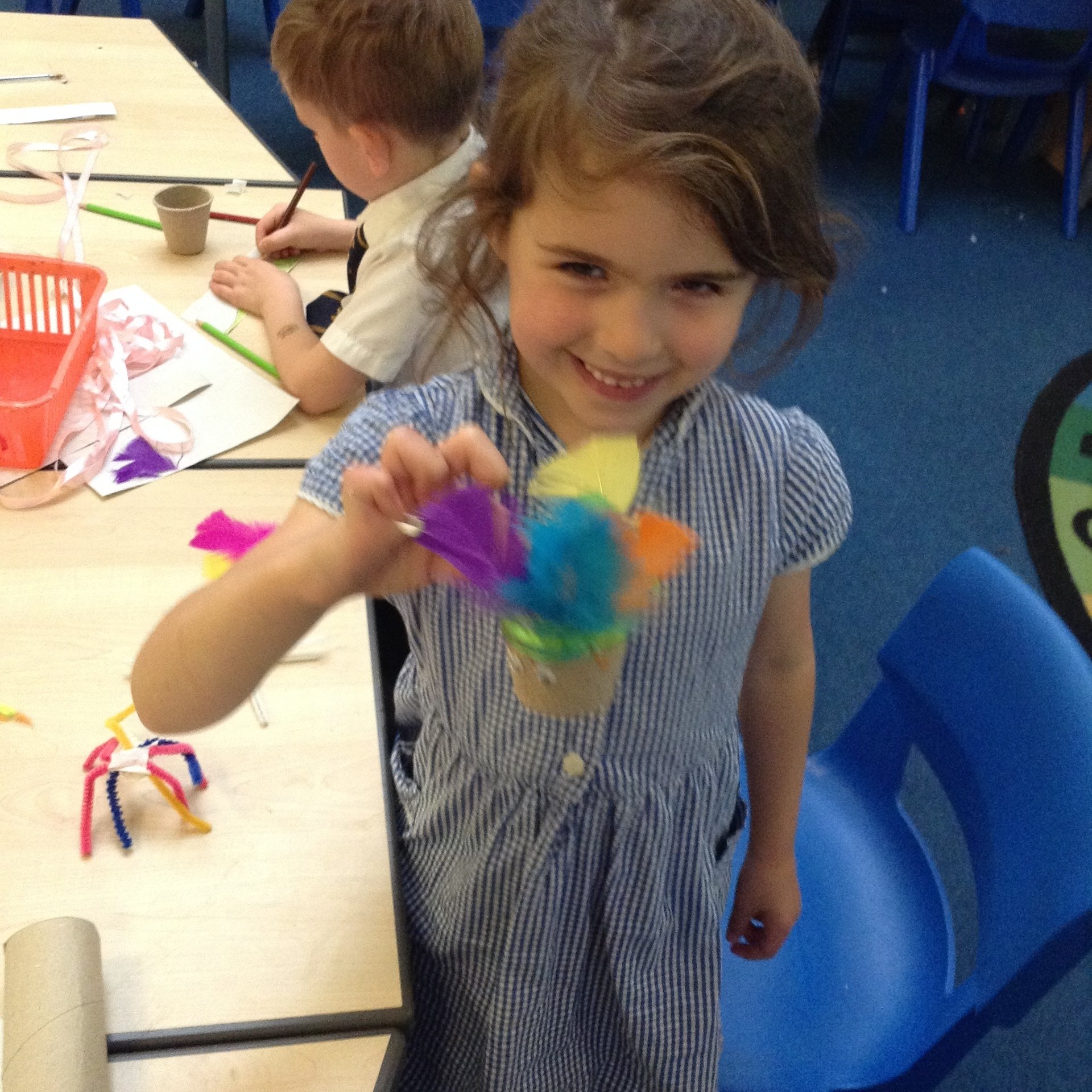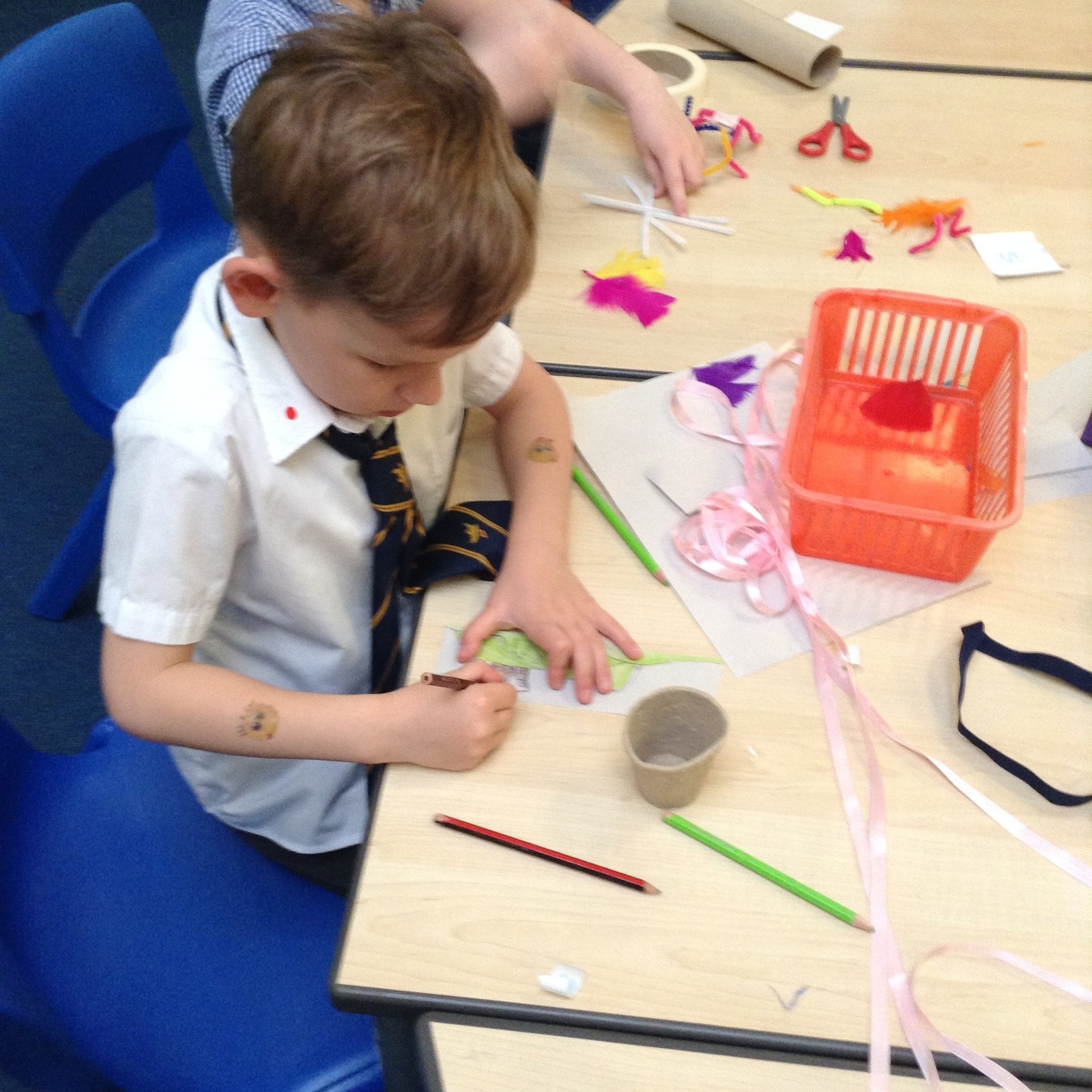 As part of our Enterprise project we were given a loan of £50 from the PTA. We had to decide on what to make as a class and then we held an Enterprise Fair to earn back the money and raise more funds for our class. We made plant pots sown with wild flower seeds, aboriginal art work, marshmallow pops and key rings for our book bags. We had a great day and raised lots of money!
Term 5 - April 2019
Welcome back! We hope you had a lovely Easter.
Project Letter - Nature Detectives
Project Web - Nature Detectives
We have been enjoying the arrival of the sunshine and making the most of using the outdoor area during our maths lessons. We have been learning how to draw our own number lines by marking the beginning, end and halfway points. We used the number lines to solve addition and subtraction number problems. We extended our thinking by counting in 2s and 5s to solve the problems and explain our reasoning.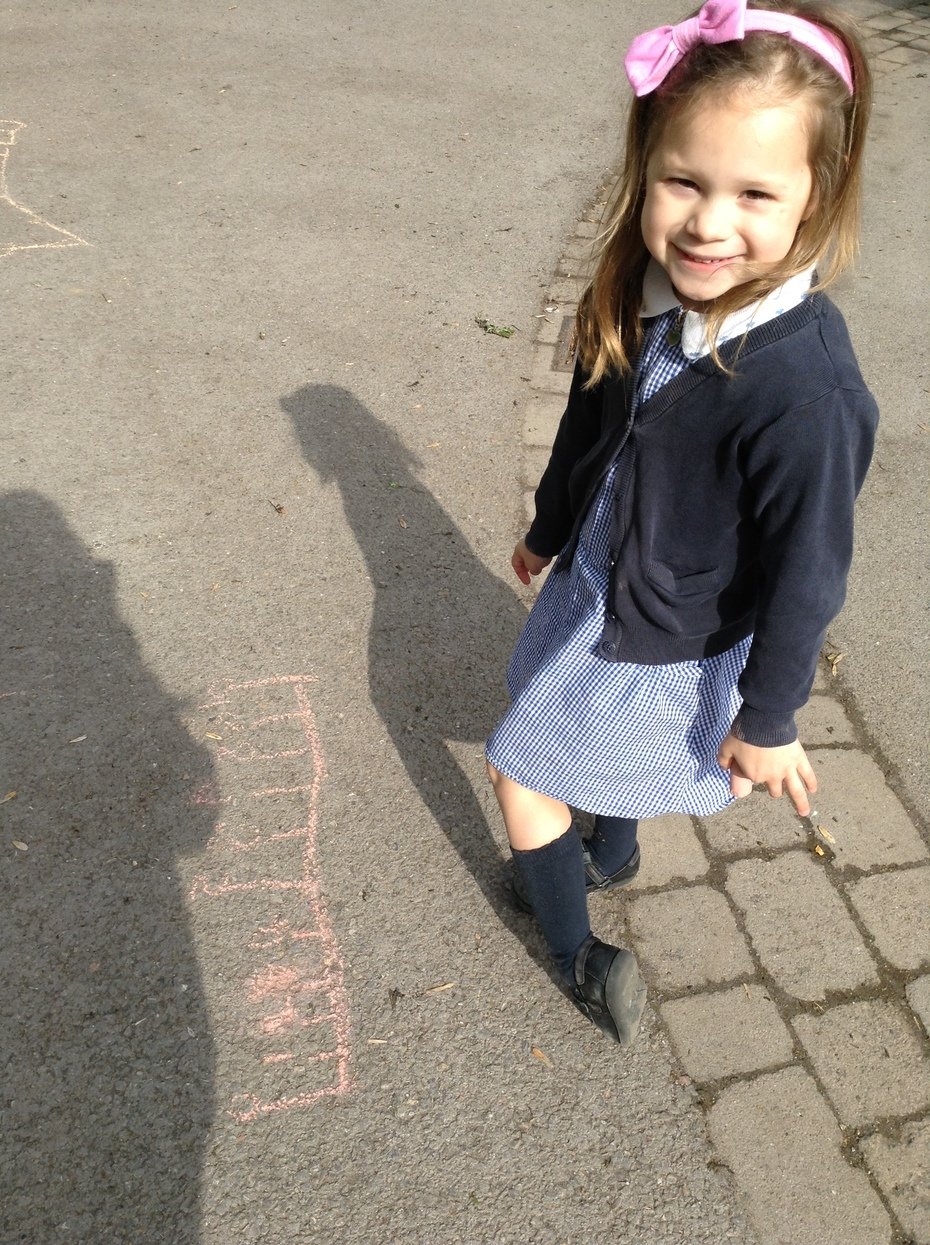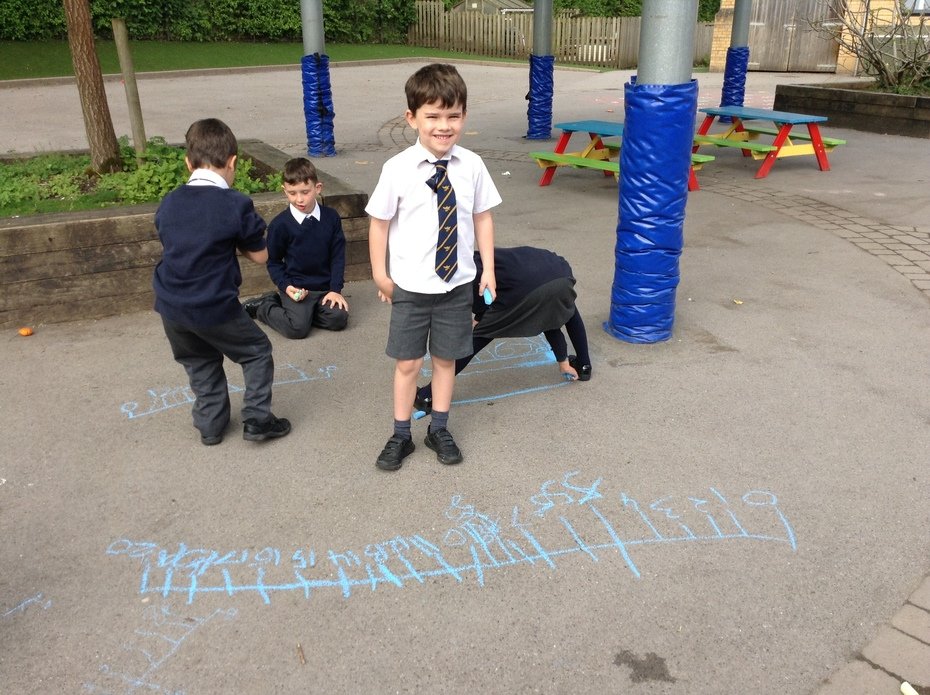 We enjoyed using the ICT suite with our student teacher Miss Lane. We were asked to design a poster to show what we had learnt about endangered animals. We also had to record whether our chosen animal was a carnivore, herbivore or omnivore.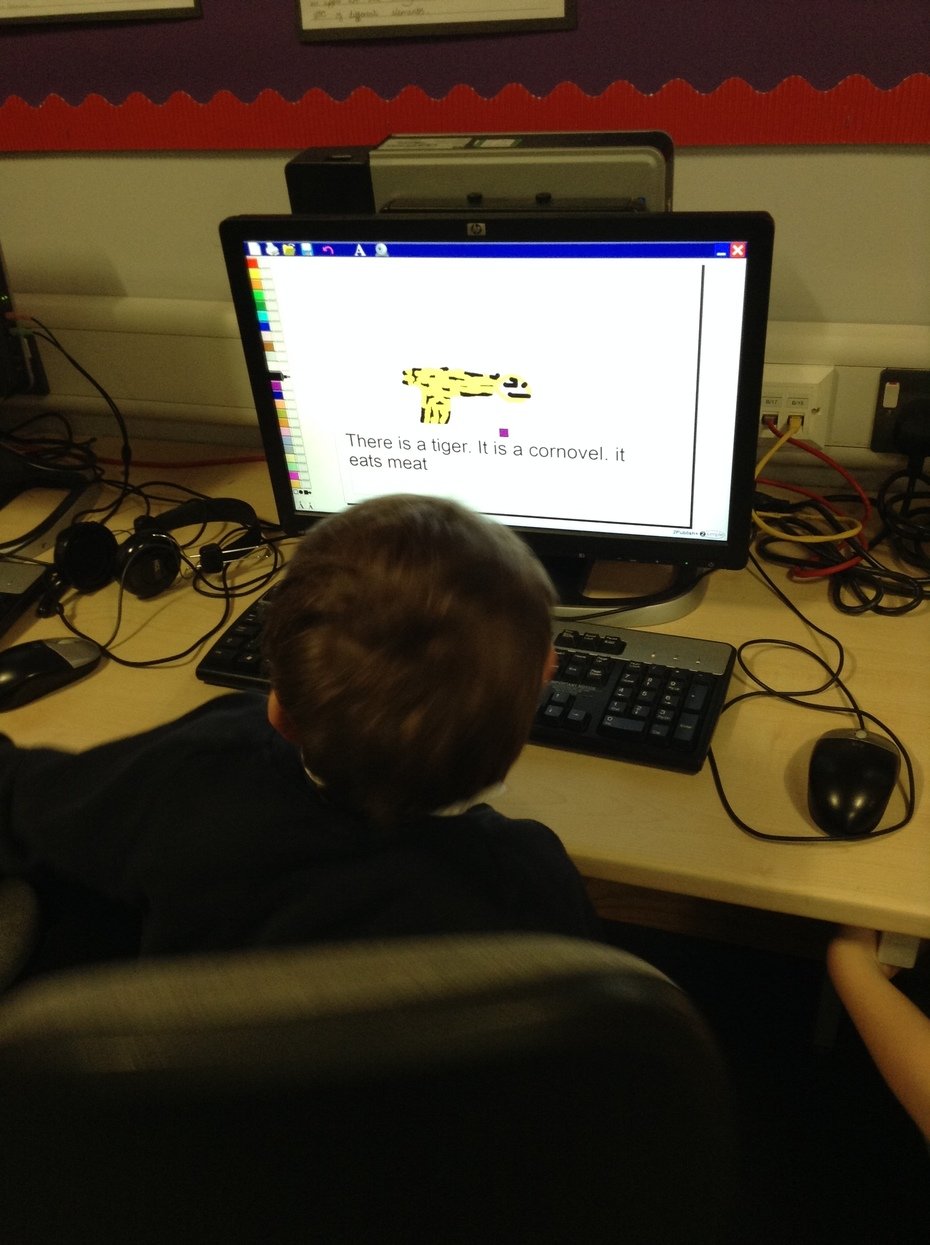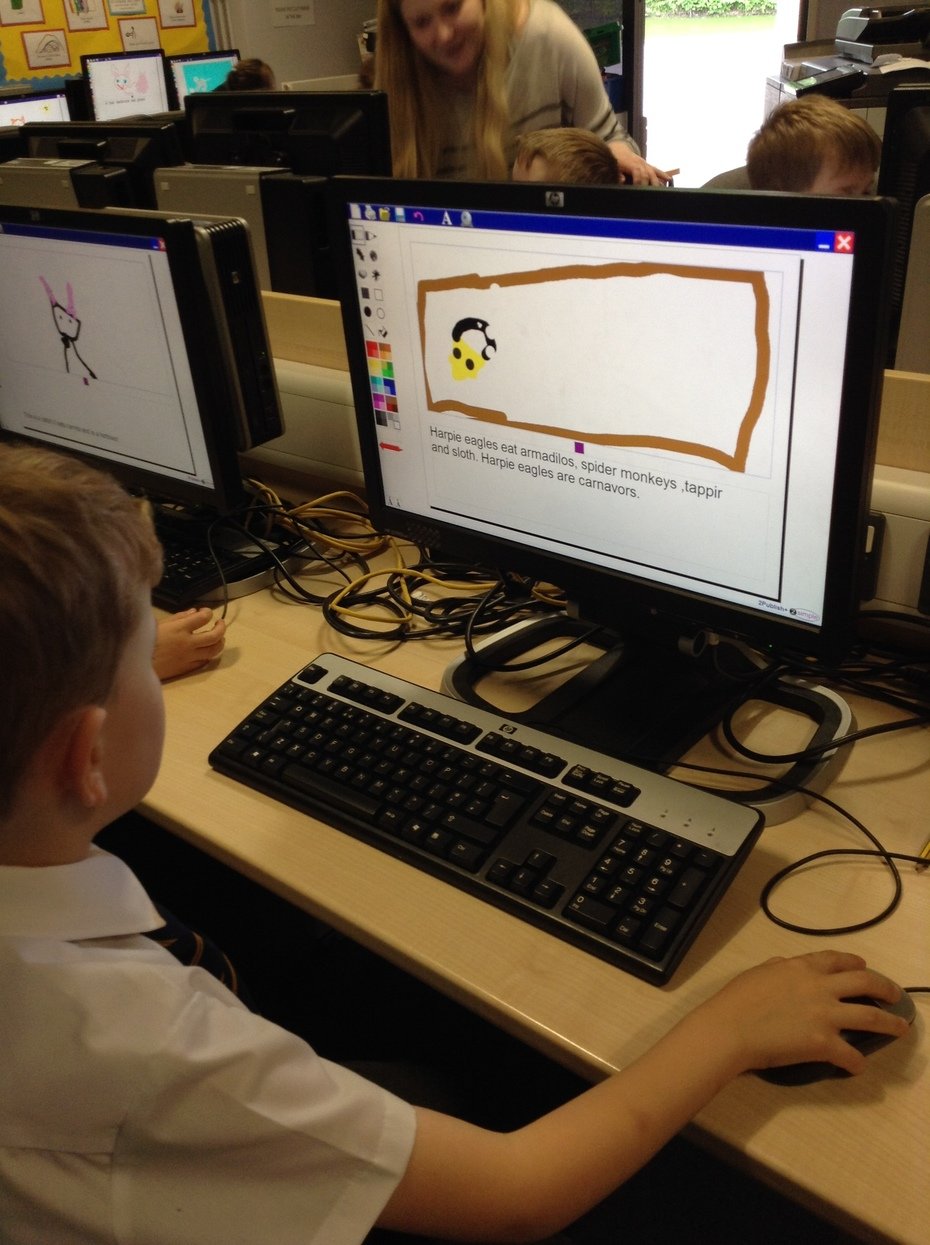 We have been learning about the Easter story. We have made our own Easter gardens and talked about how the disciples must have felt when they knew that Jesus had risen again.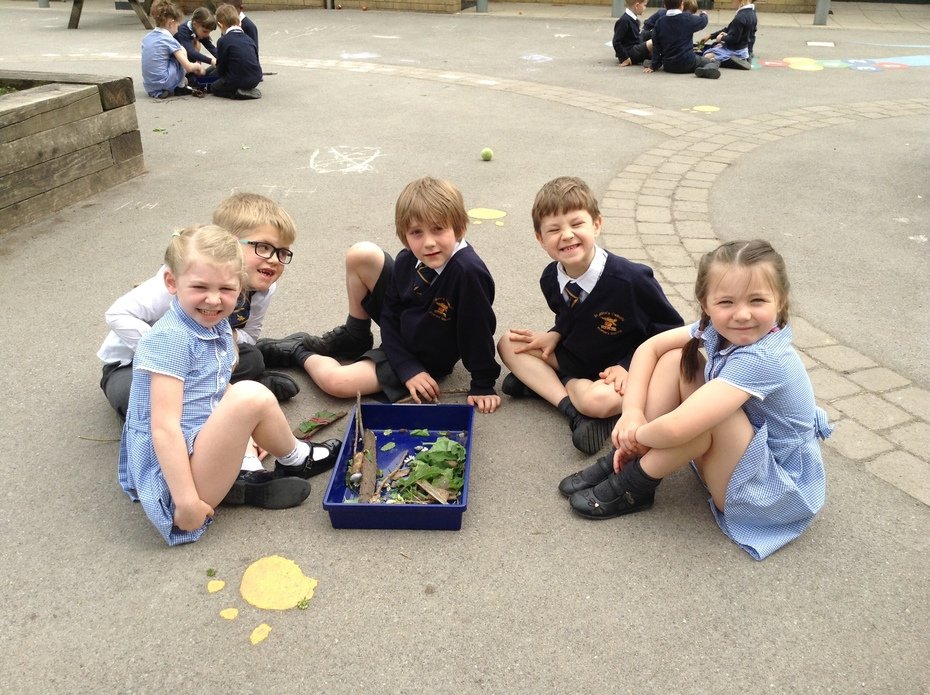 Term 4 - February 2019
Welcome back after the half term. We have got a fun term ahead, hopefully with a bit of sunshine!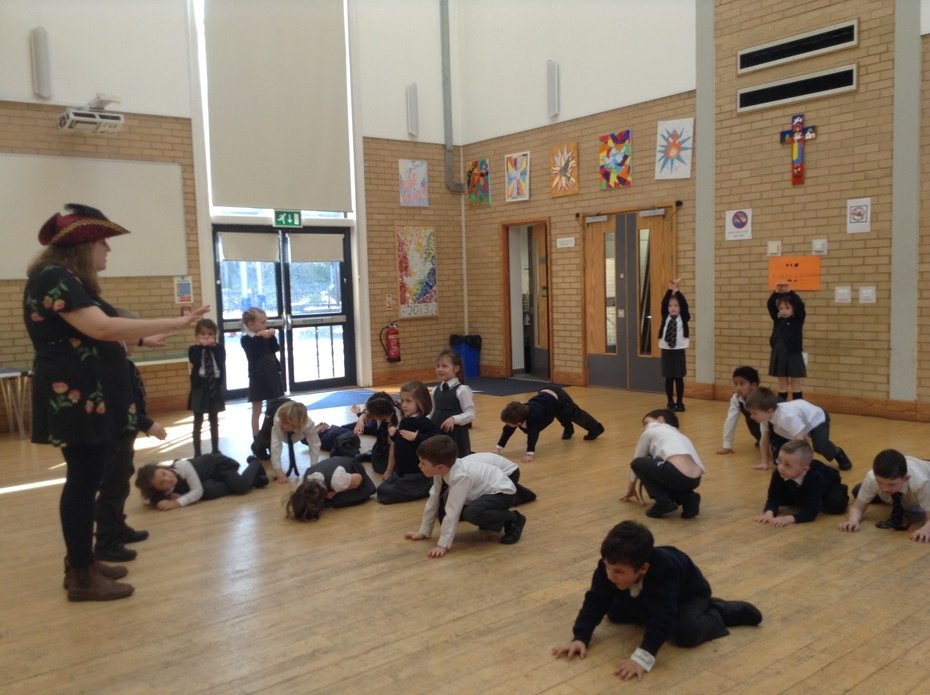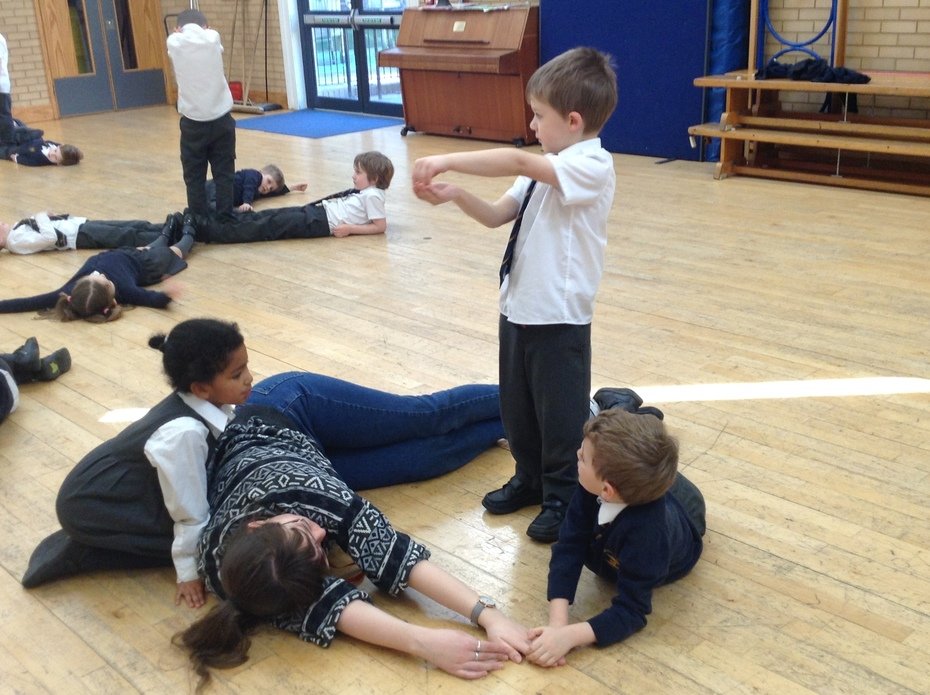 Journeys
We joined in a workshop with members of the Egg Theatre as part of our new project 'Journeys'. We used our imagination to create holiday destinations, modes of transport and played pirate games with the captain! It was great fun!
Pilgrimage - We had a pilgrimage day in KS1. In Owls Class, we made bags to carry what we needed to take on a pilgrimage. We chose to put in items such as a Bible, Rosary Beads and a candle. We also put in our hopes and worries. We took them to St Alphege's Church, where Father Malcom told us about the church and shared a prayer with us. We left our hopes and worries with God.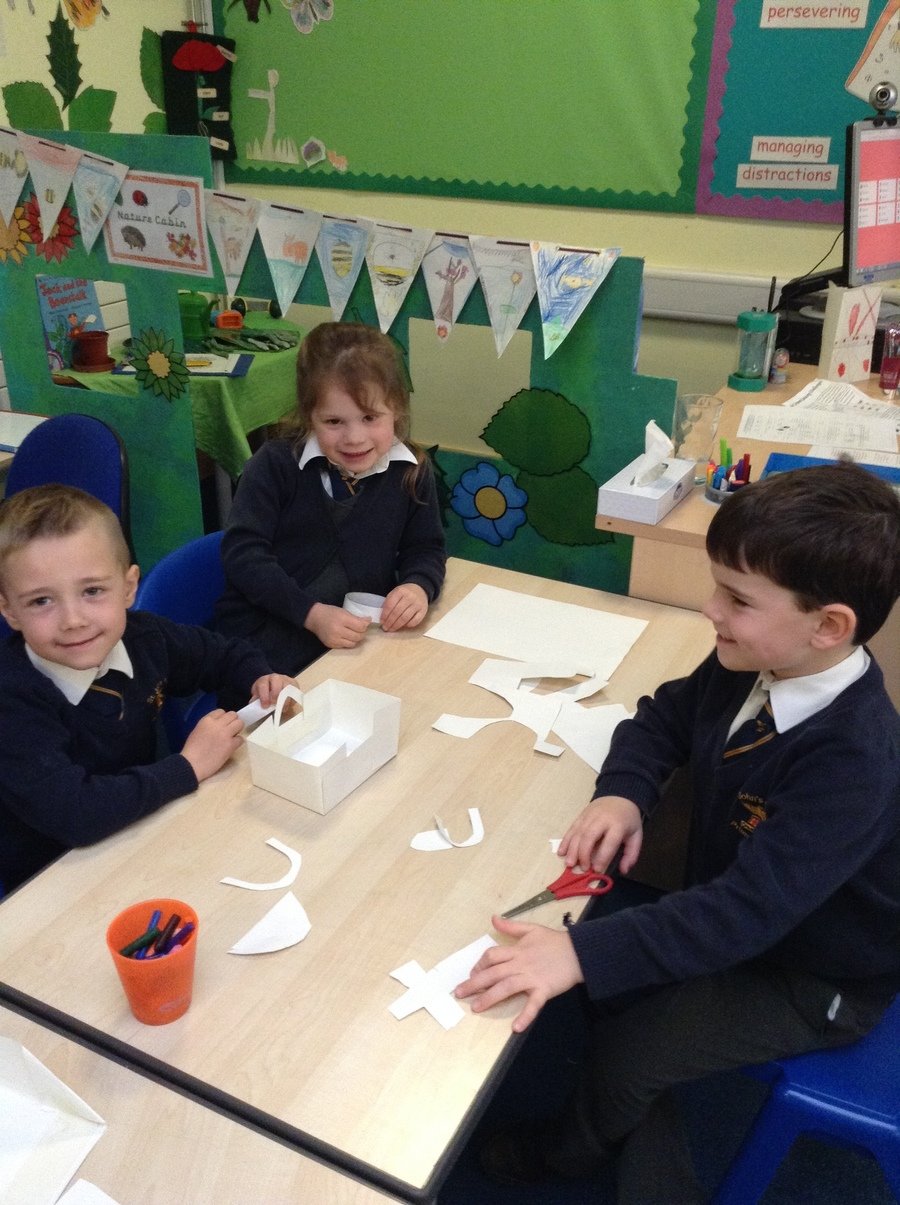 Term 3 - January 2019
Welcome back after Christmas! We hope you had a lovely holiday and are ready for the new year.
Project Letter - Let Me Entertain You
Project Web - Let Me Entertain You
We have enjoyed a whole day of science experiments! We had great fun investigating and sorting materials, making a suitable home for a dinosaur, drawing around our bodies and labeling the picture, designing and making tin foil boats to see if they would float and testing how chocolate changes state when it is heated and cooled. What an exciting and busy day!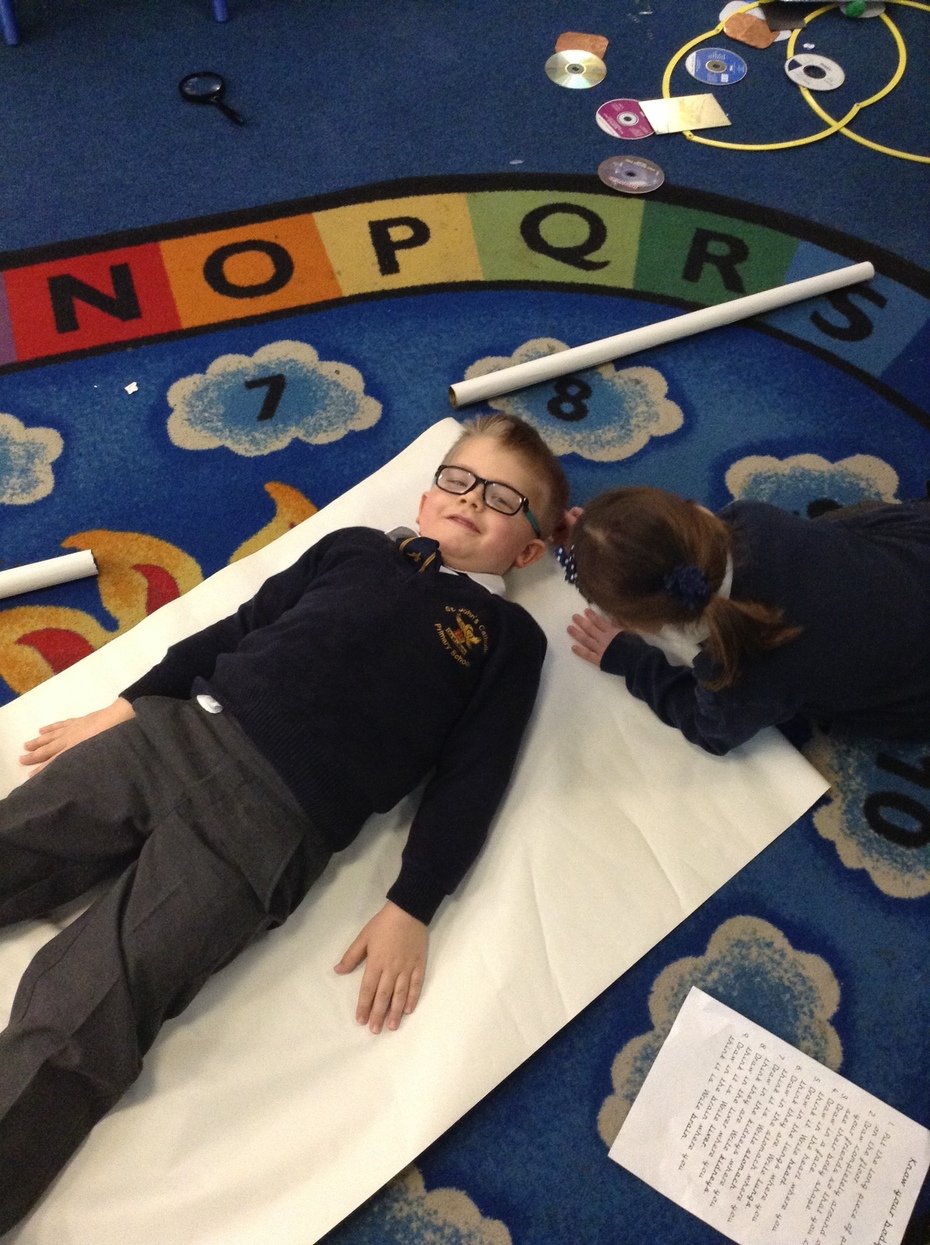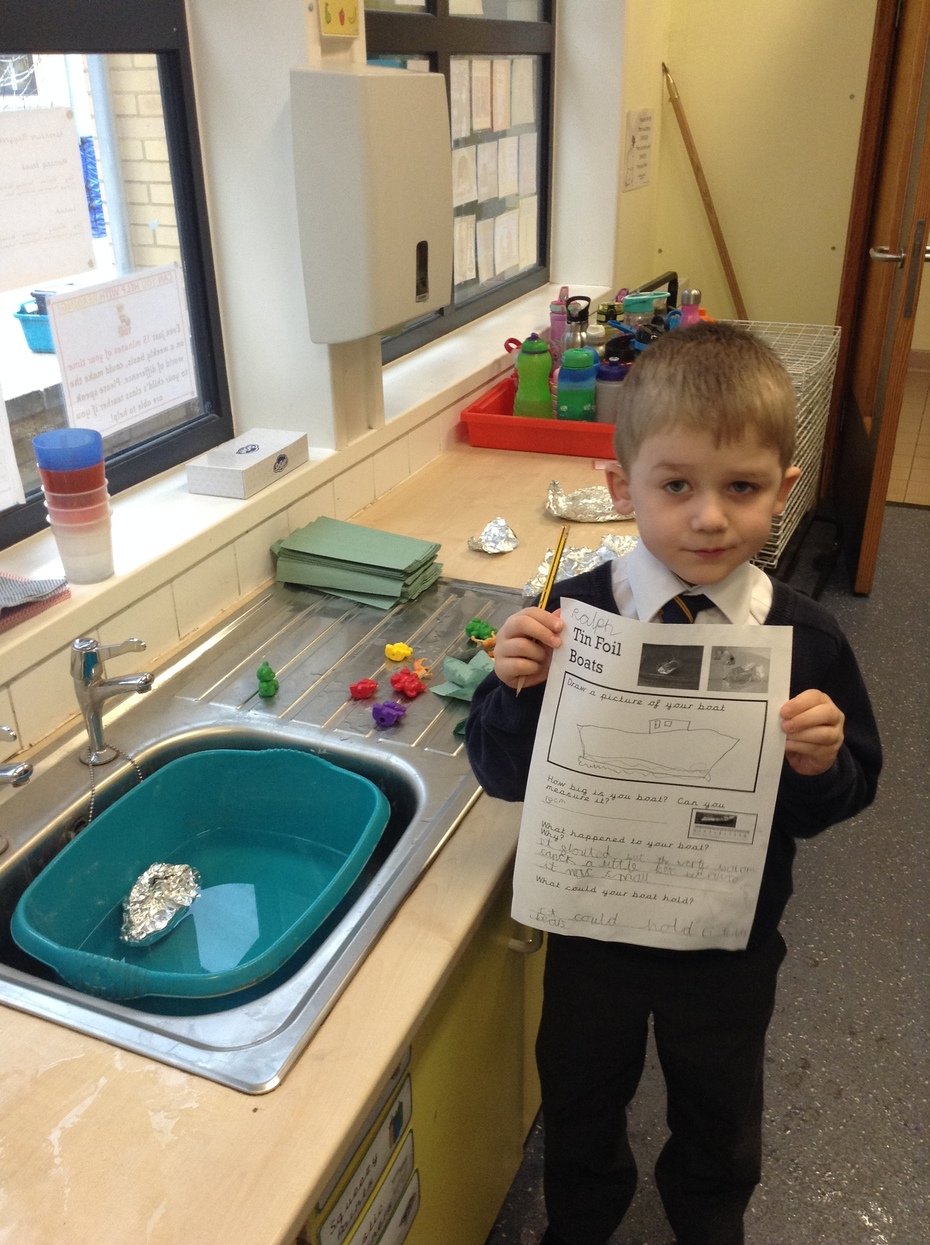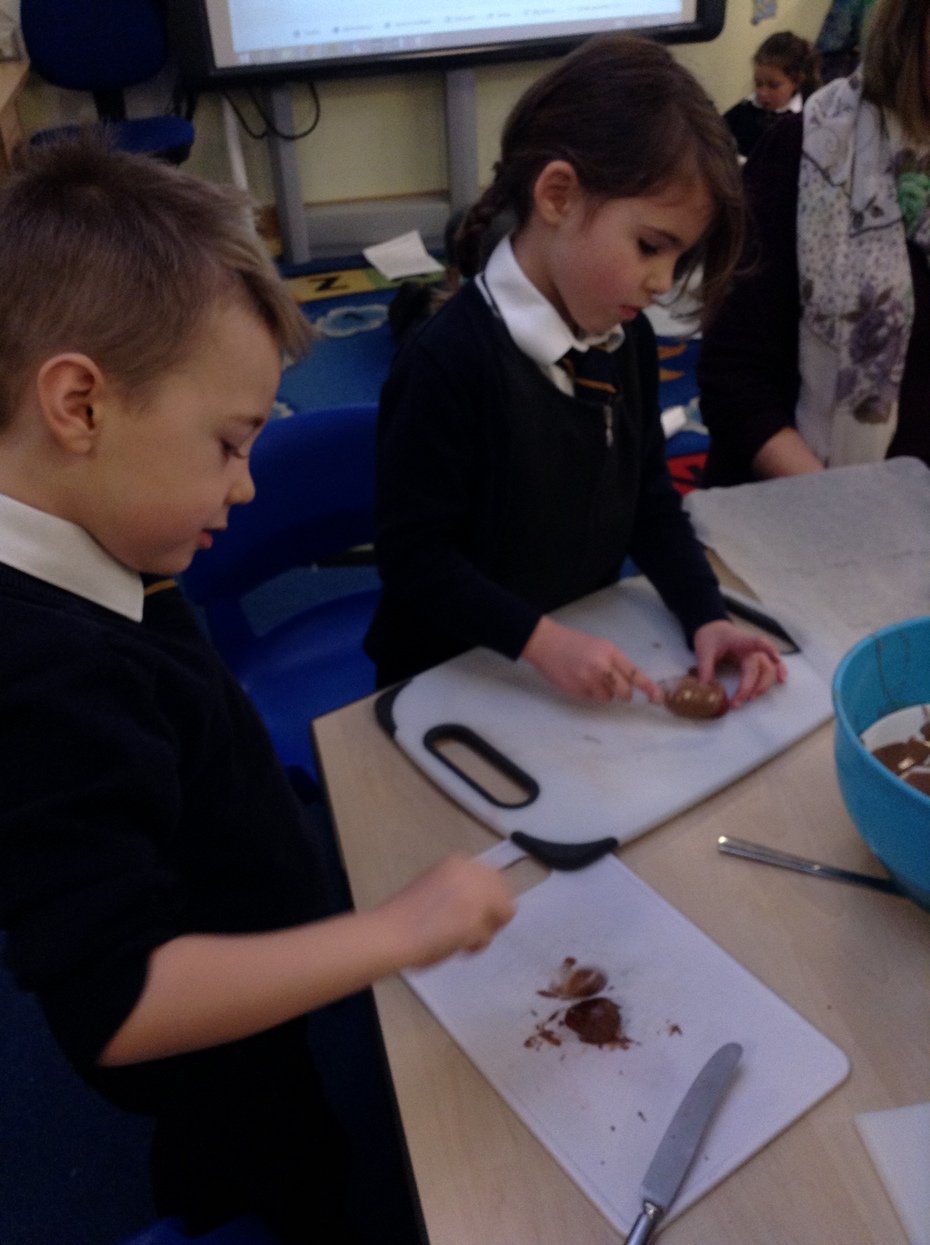 Class Assemblies
Each week a small group of children plan and lead the class assembly. This is a very special time in our week.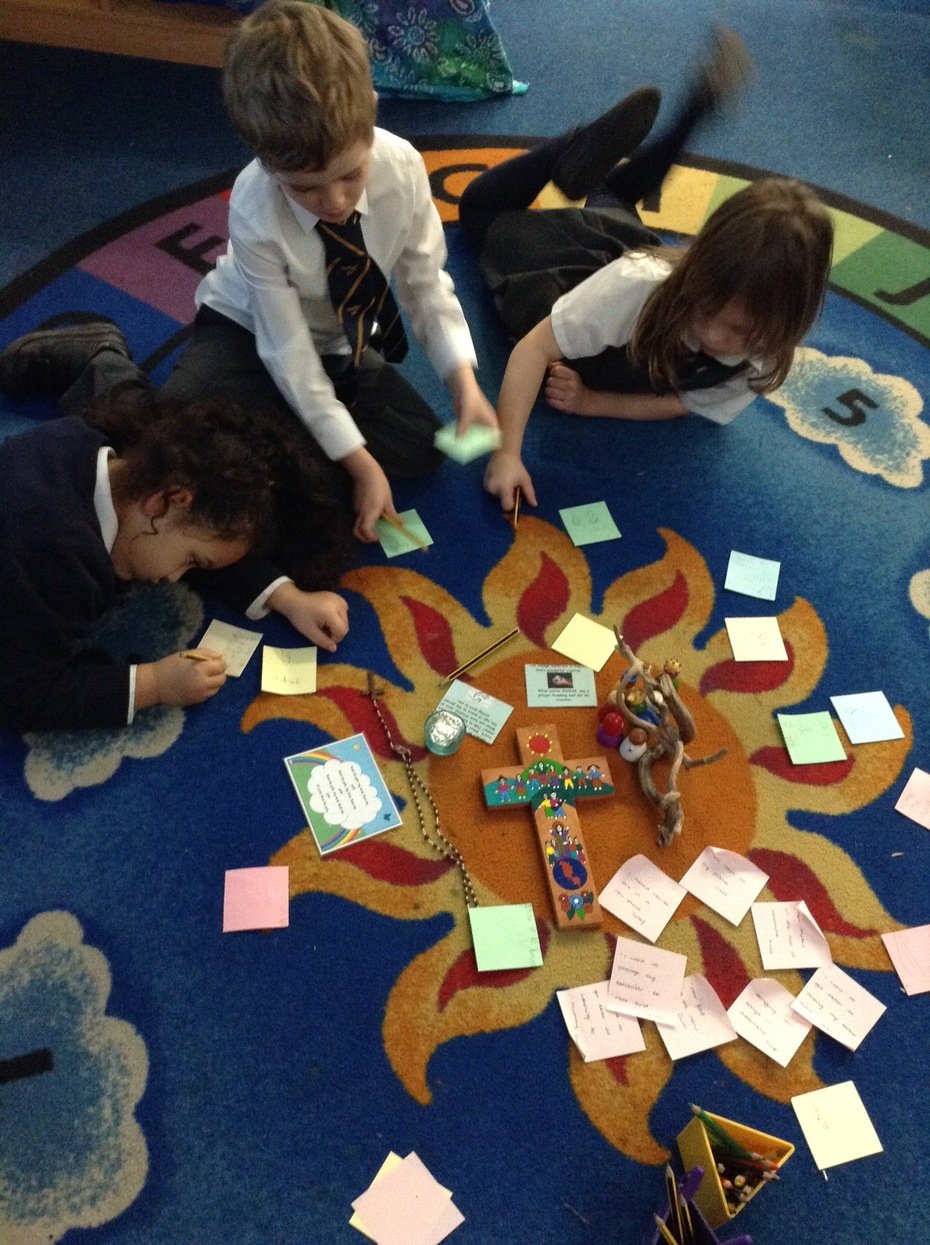 Term 2 - November 2018
Welcome back after half term! We hope you had a relaxing break and are ready for the new term.
Project Letter - Can We Build It?
Project Web - Can We Build It?
Nativity and Christingle
We have really enjoyed our Christmas preparations which have included playing the parts of towns people and donkeys for our Nativity play "Baubles" and joining in with the Infant Christingle service.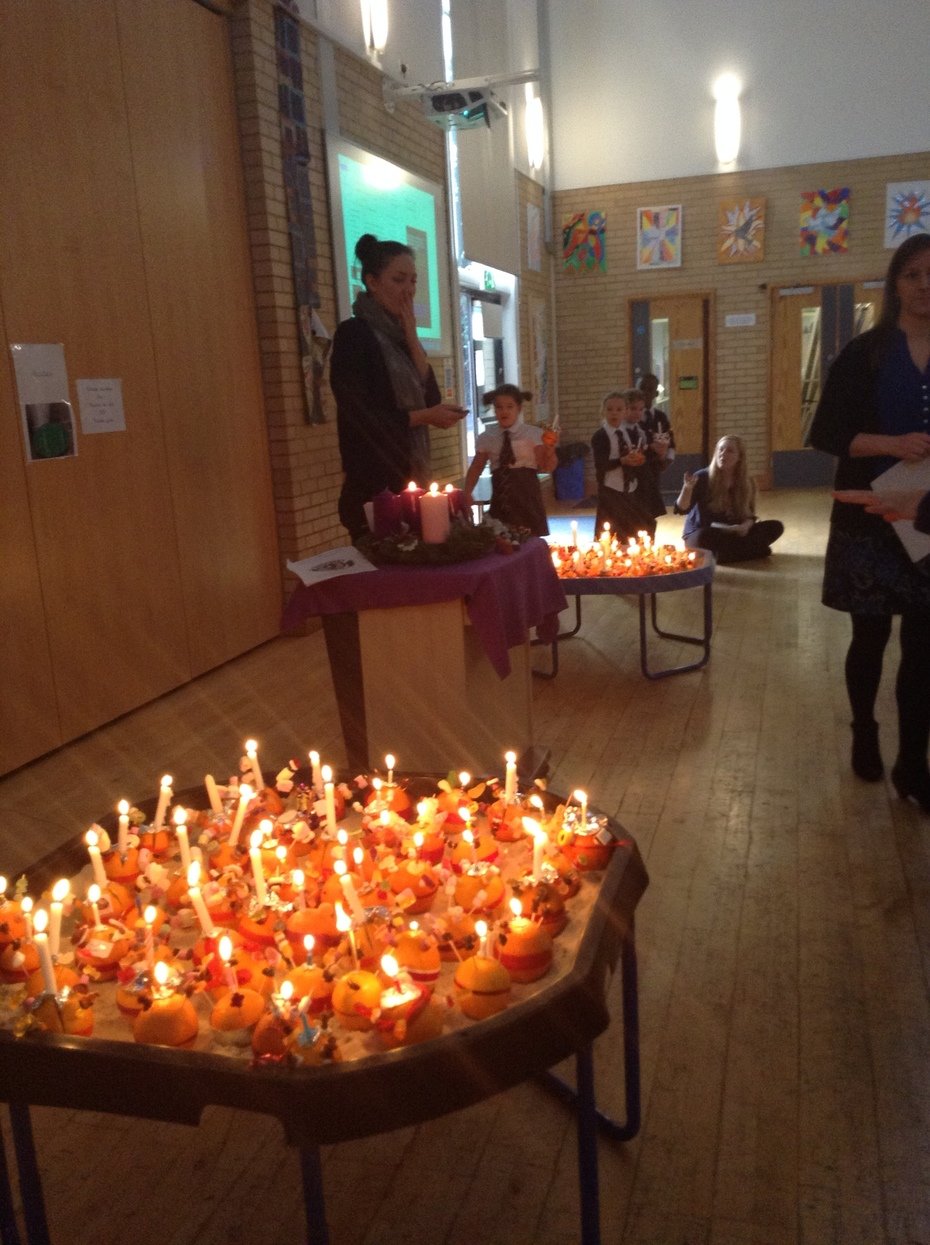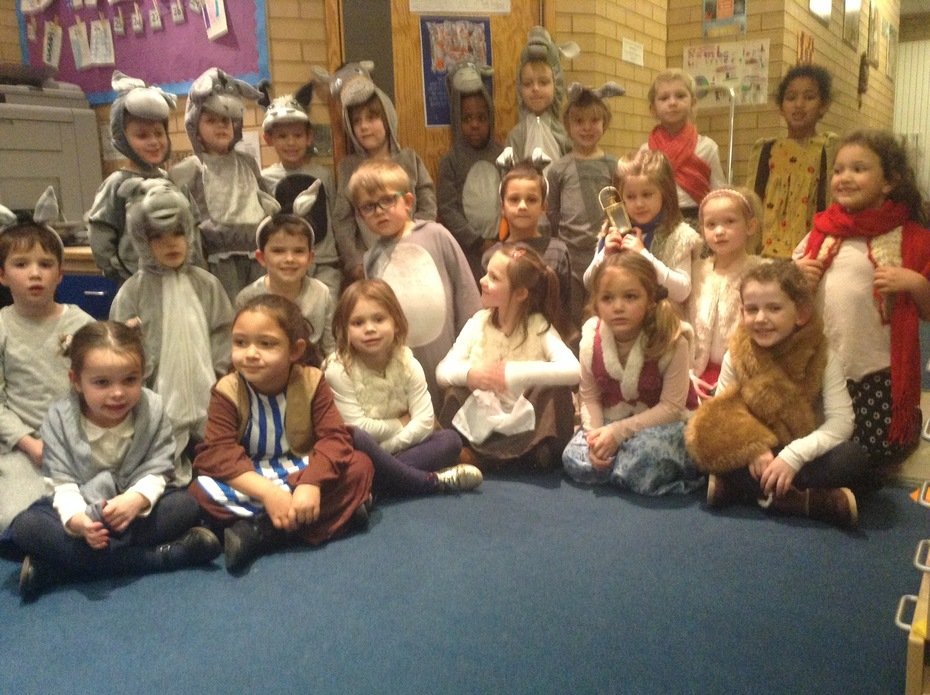 Viking Day
Our amazing Viking day started off with Hrothgar raiding each of the classes in turn. He blew his horn and we all went to the hall to see the Viking village he had set up. During the course of the day we took part in story telling, fire building, learning how to use bows and arrows and explored the Viking artefacts. We also had some great parent helpers who worked with each class to make Viking longboats out of clay - what a great day!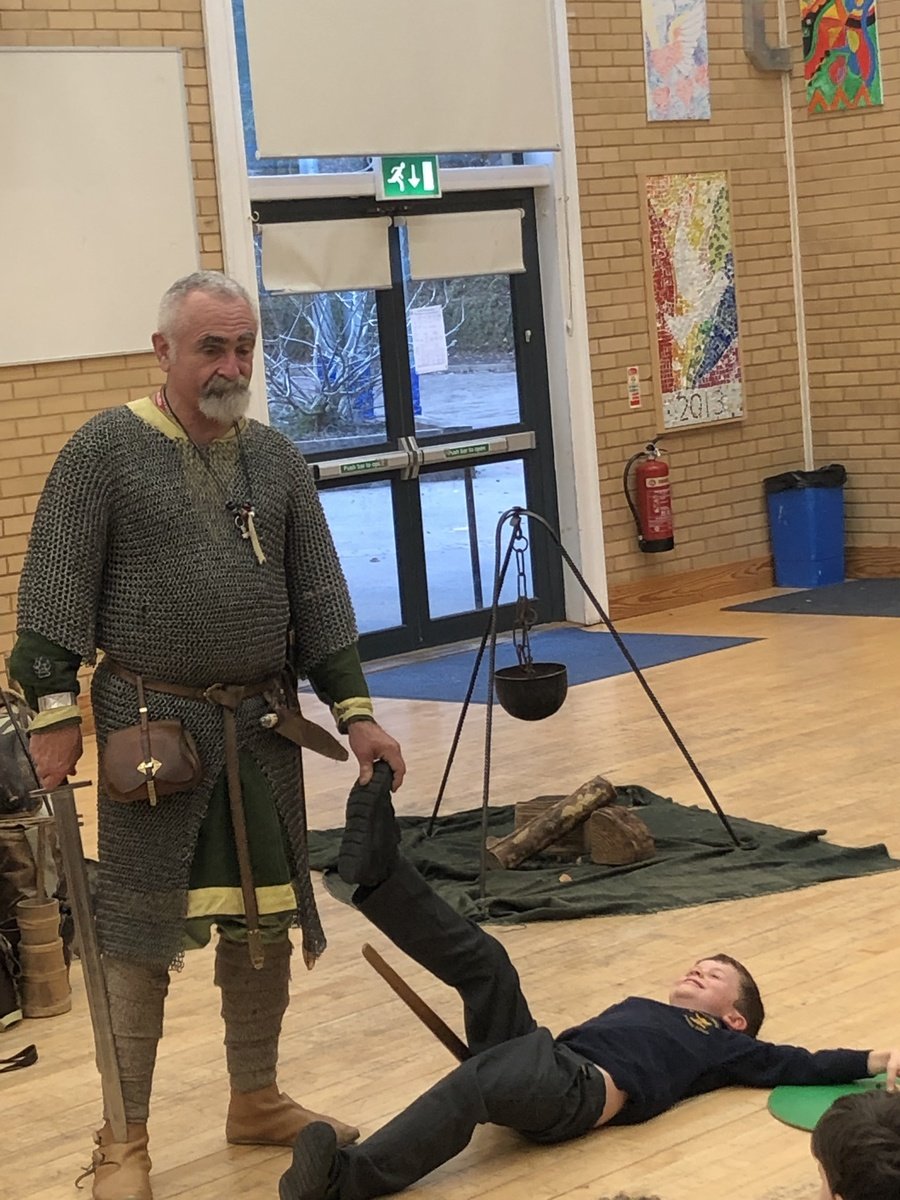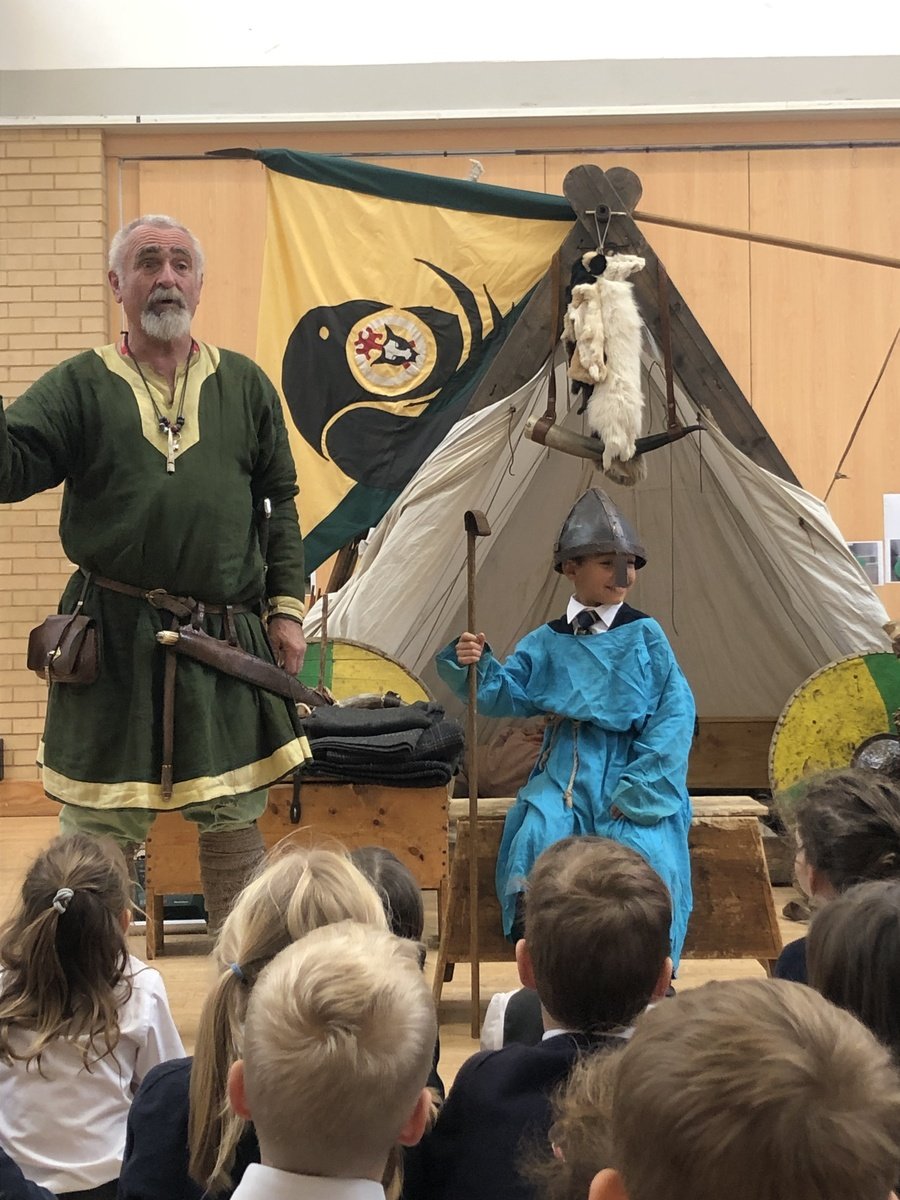 Term 1 - September 2018
Welcome back to school! We hope you all had a happy and enjoyable holiday and are ready for the adventures ahead.
Project Letter - Tell me a Story
Thank you to all those who were able to attend our workshop on Year 1 expectations and the Reading/Writing elements of our curriculum. Please find the slideshow and handouts in our homework section.
Maths - We have been learning about place value and making our own number lines to play games. We have also been learning about ordinal numbers and how we can use positional language e.g. first, second, third.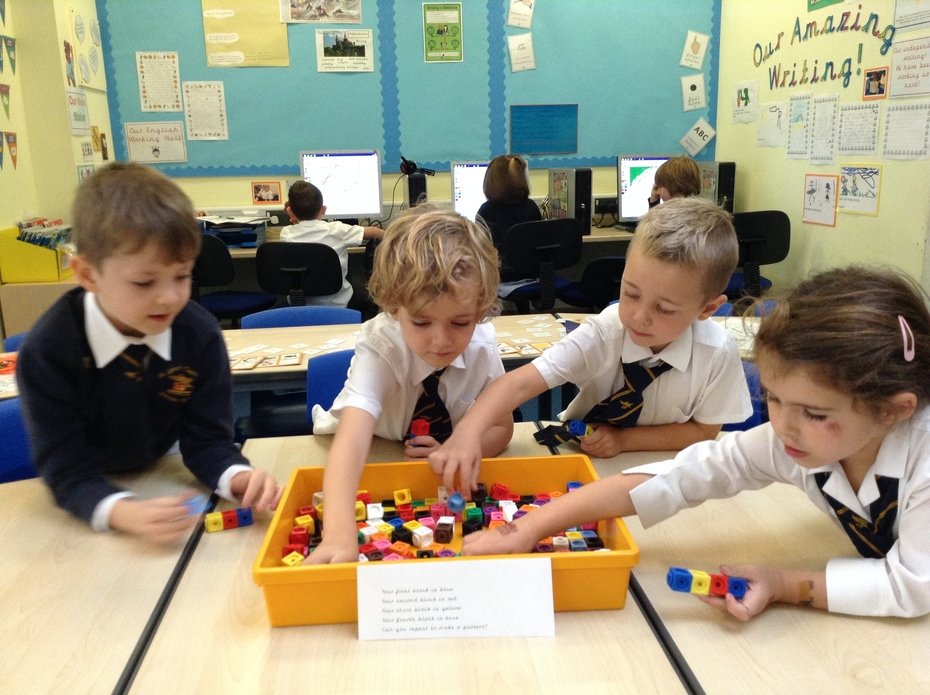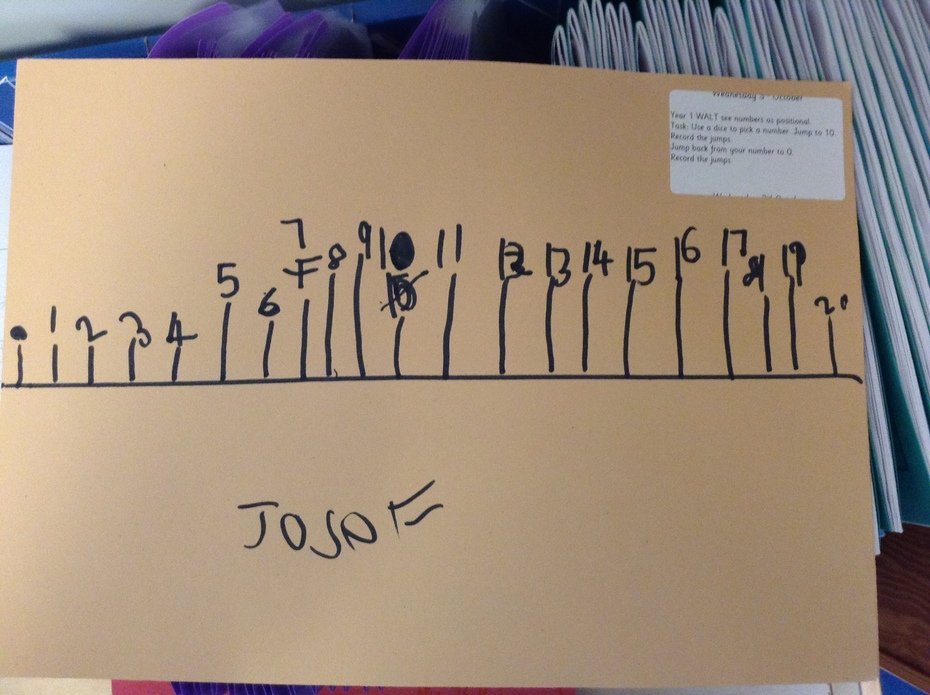 We have also been really enjoying our project 'Tell Me a Story' and have been retelling and making up our own stories based upon Katie Morag, Tree, Night Pirates and Handa's Surprise. One of our challenges was to work in teams using our Learning 2 Learn muscles (perseverance, listening, collaboration) to build our own basket for Handa's fruit and design and complete an obstacle course carrying our fruit safely from one end to the other!