Kingfishers
Class teacher: Miss K Bartlett and Mrs B Waterhouse
Welcome to Kingfishers!
Term 3
We can't believe it is half term already!
Here are some photos from our Number Day. We had great fun writing clues - can you guess the number?
We made 'double bugs' and painted symmetrical pictures. There was some time for Maths games too and lots of measuring!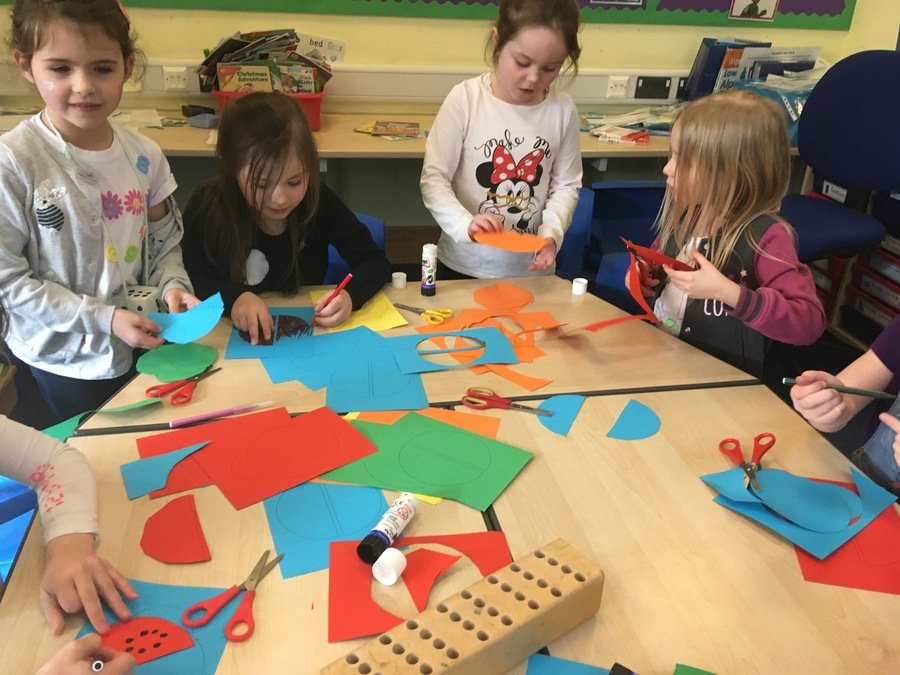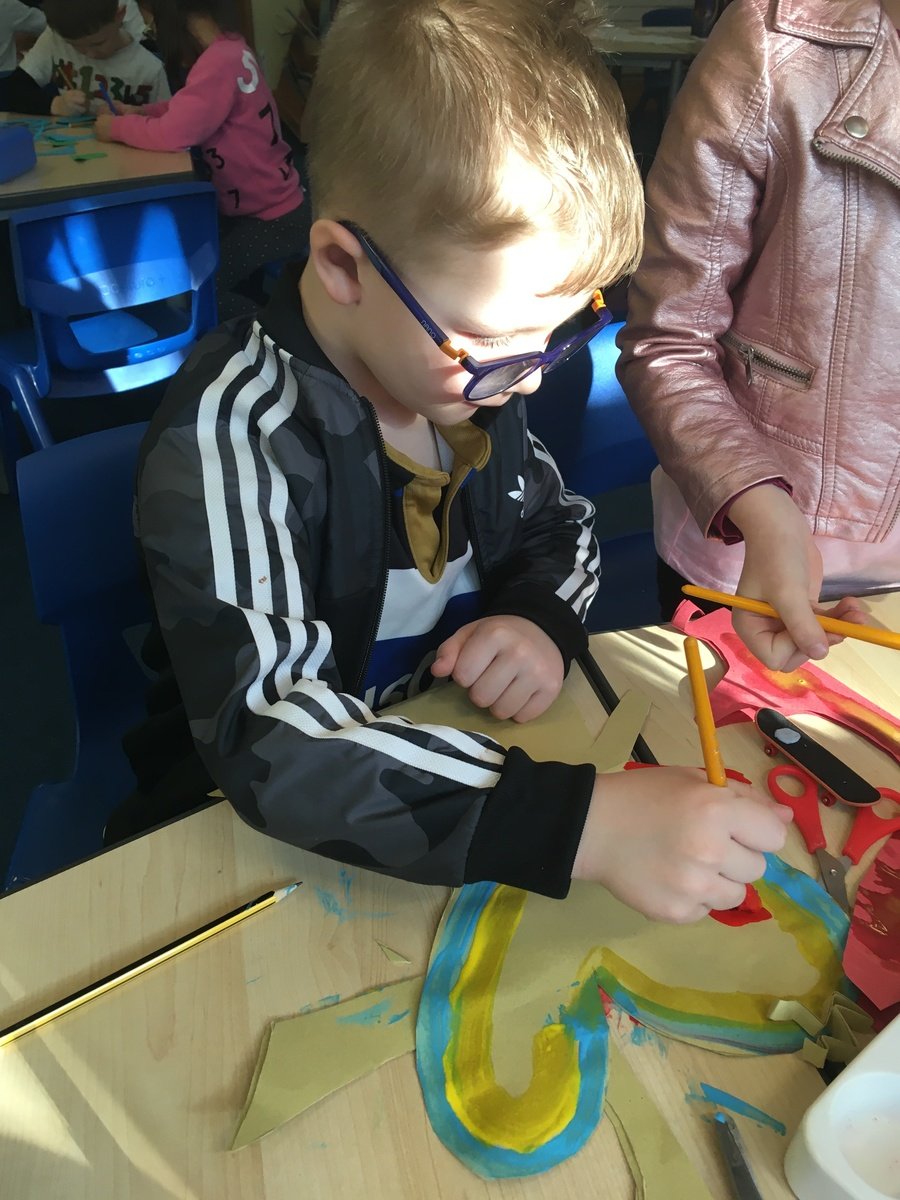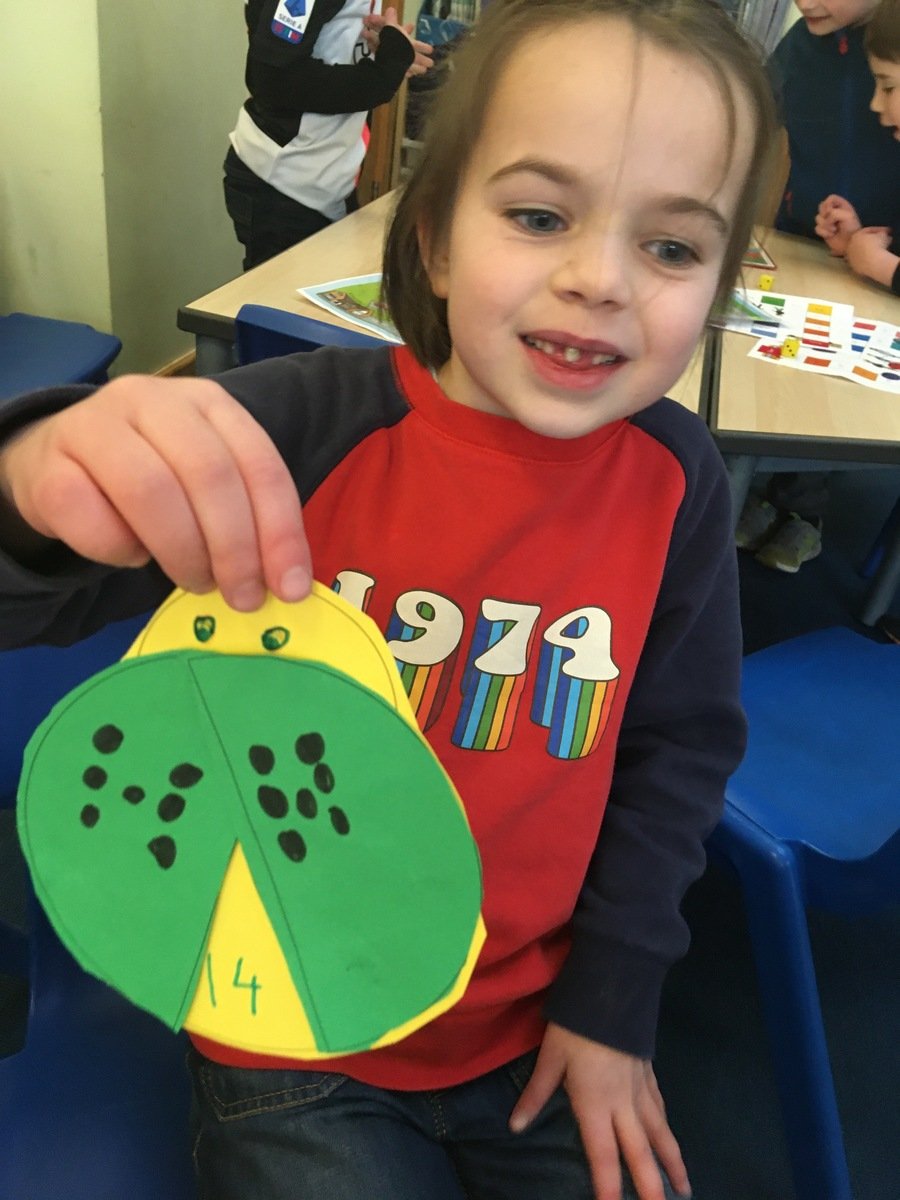 This week we have held our KS1 Maths information sessions for parents. Below are the PowerPoint slides for the Year 1 and 2 workshops.
Term 2
What a great term we have had! Thank you so much for all of your lovely words, cards and gifts. We hope you all have a very happy Christmas and look forward to seeing everyone again in the New Year.
We have said very fond farewells to Miss Dyke, our PGCE student. She will be working at St.John's in Trowbridge until March, when she will return to complete her final placement with us.
This week we have had a really fun filled Christmas party with lots of games and delicious party food. We have enjoyed making lots of Christmas crafts and Christmas themed Maths and English activities.
Here we are performing some Christmas poetry: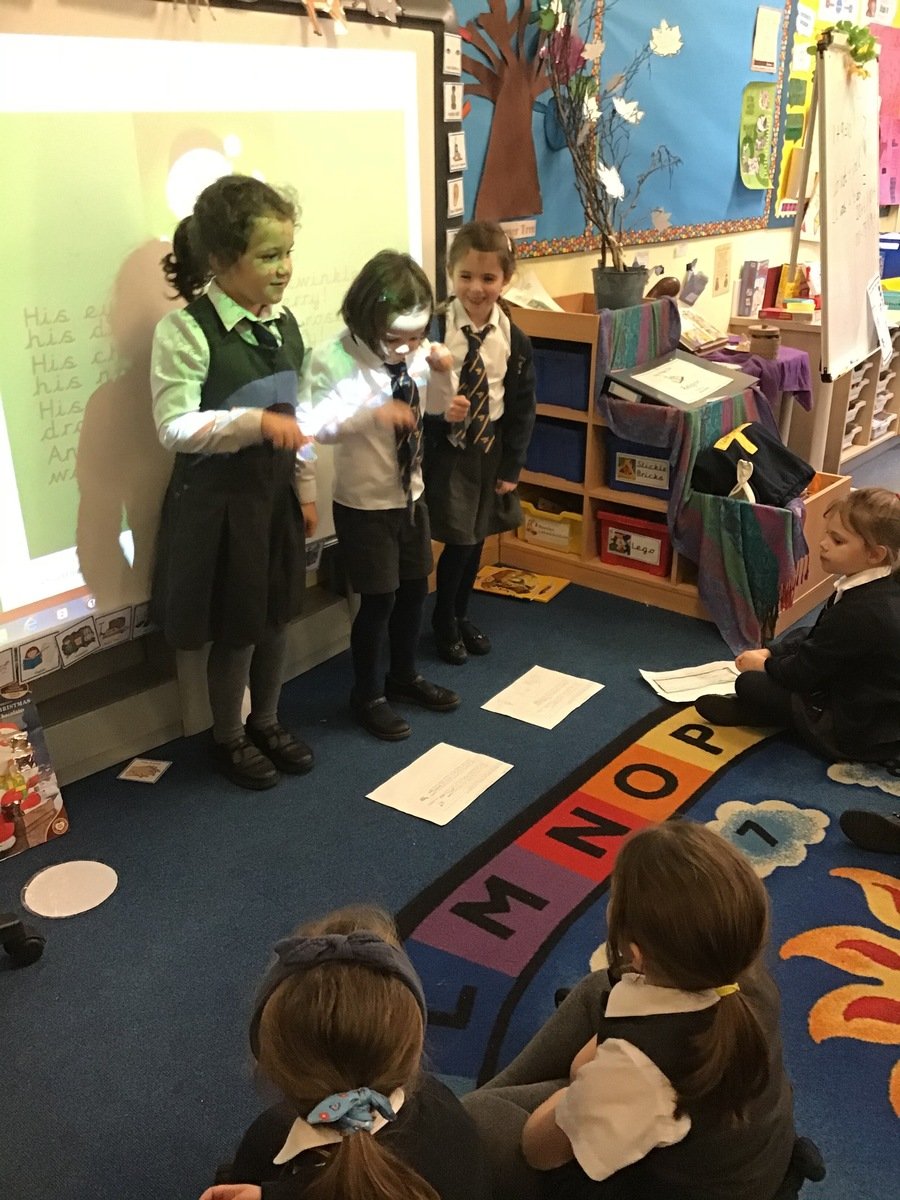 Here we are enjoying our Christmas party with Miss Dyke: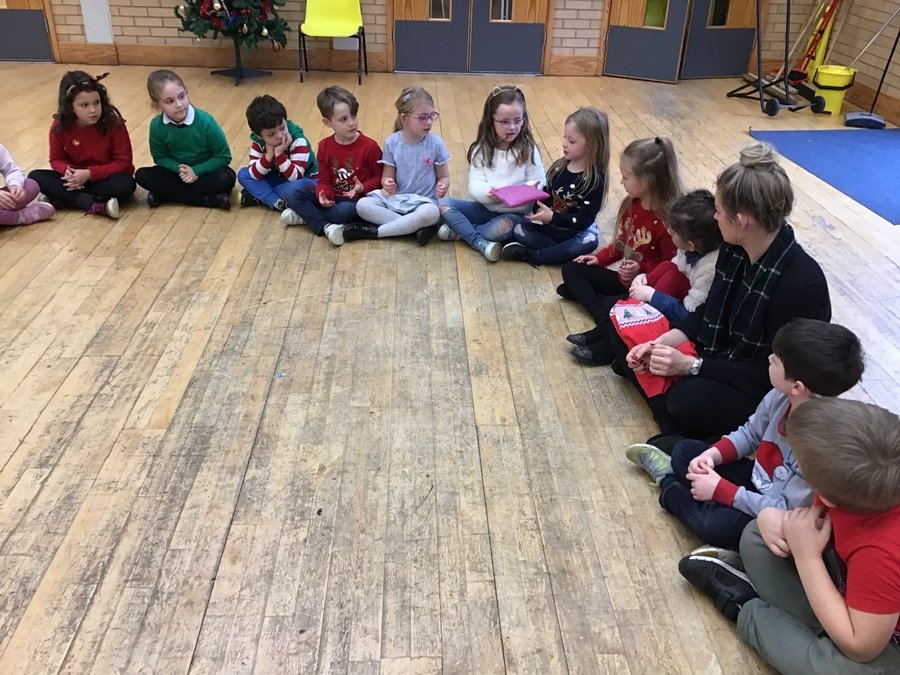 Party food back in our class!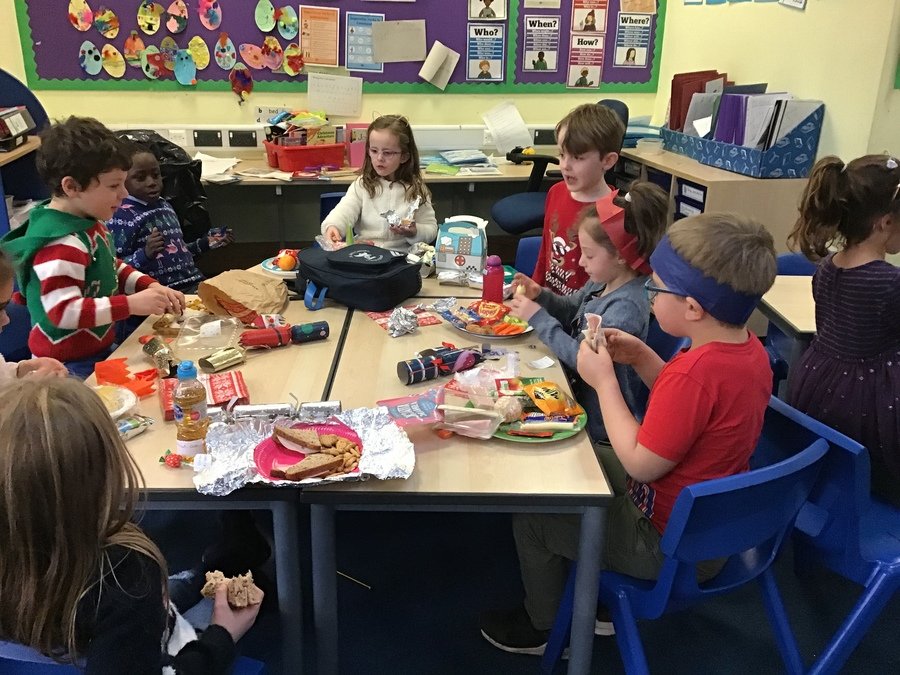 A Miracle in Town
Here we are ready for our evening performance of a Miracle in Town! We are really enjoying getting ready for Christmas and we can't believe it's the last week of term next week.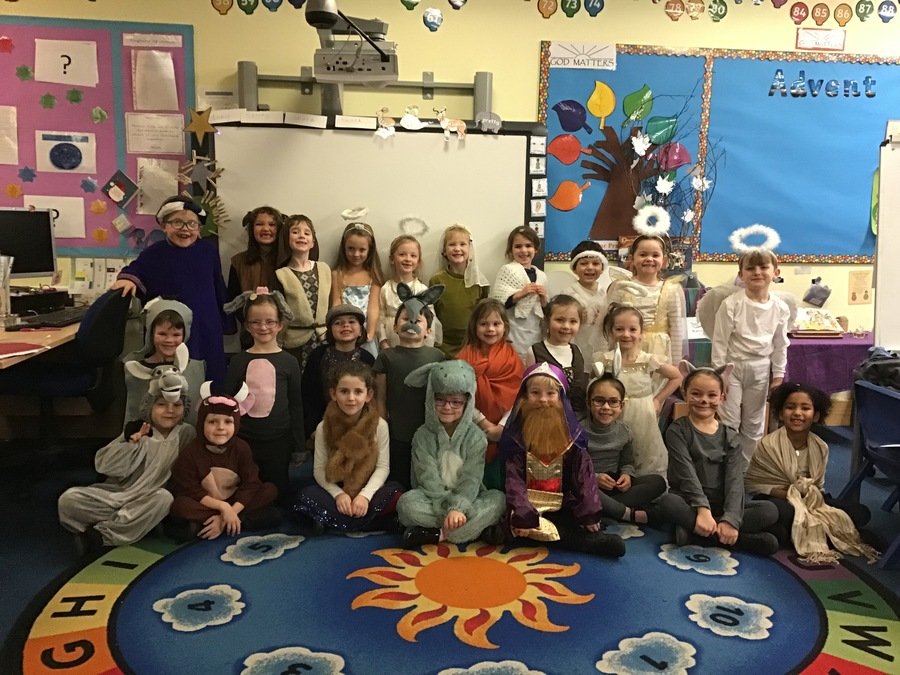 Term 1
Day of Many Colours
What a fun day we have had to mark our Day of Many Colours! We have thought about what God looks like to us, written beautiful prayers of thanks and painted some amazing pictures. We have made gifts to show our love and made colourful prayer catchers. Look at our amazing world map too!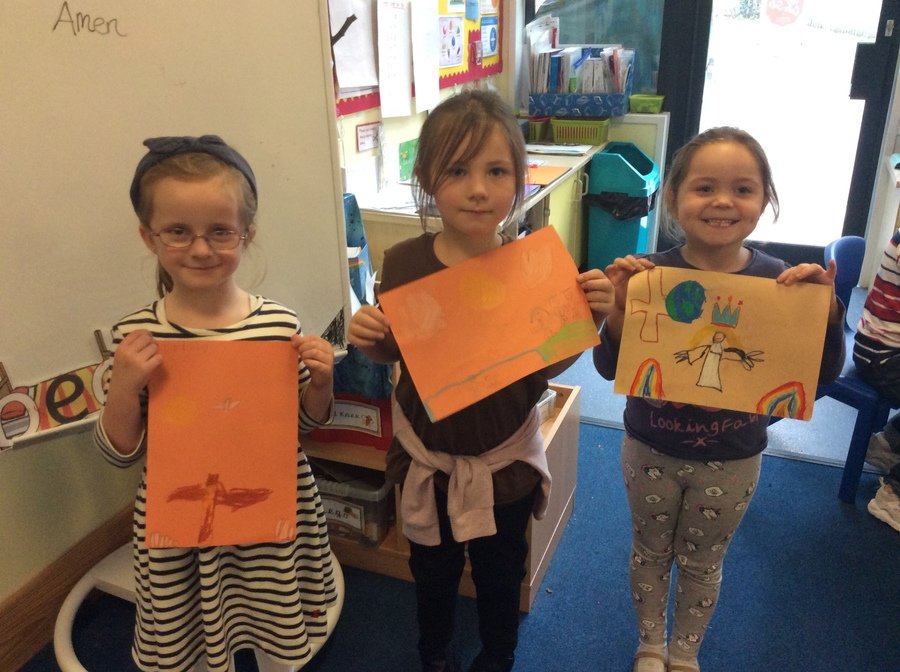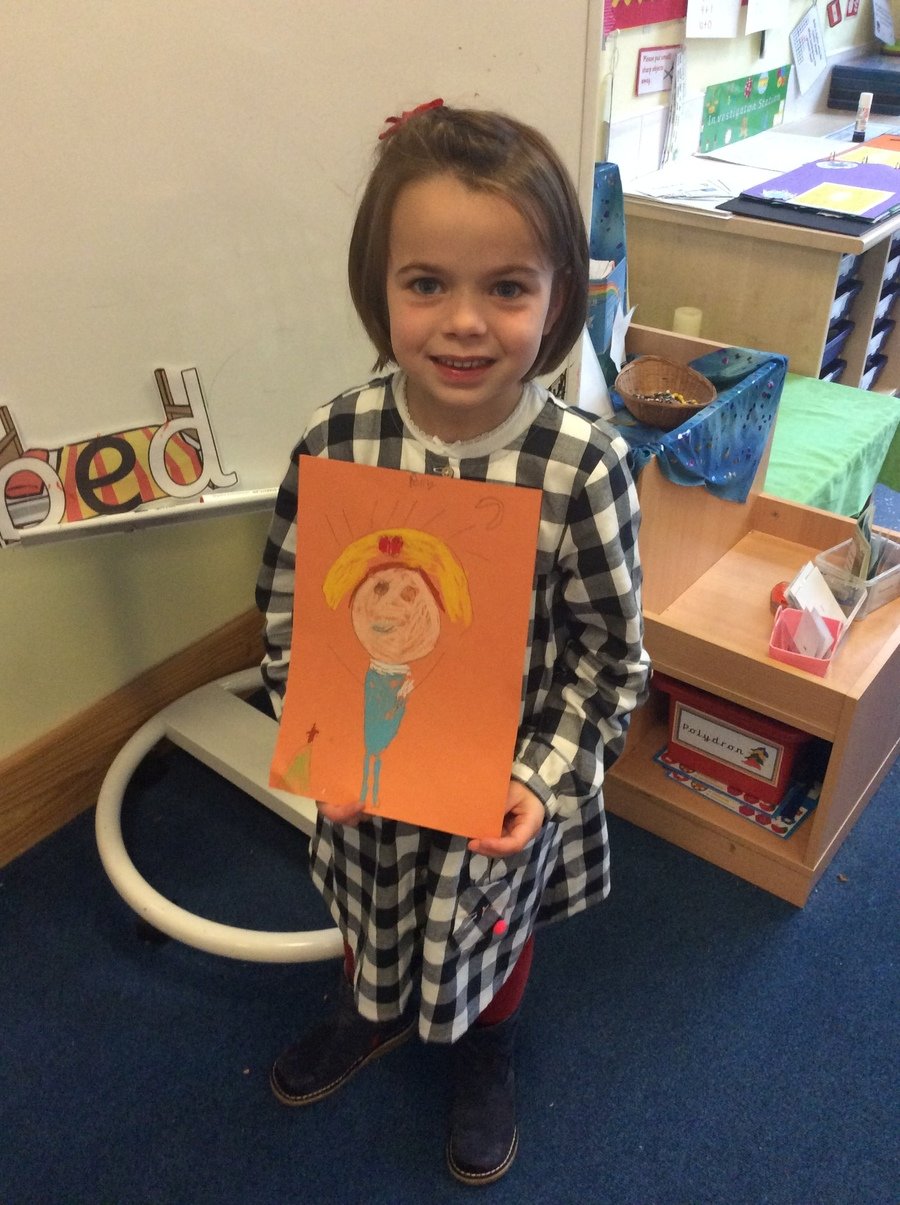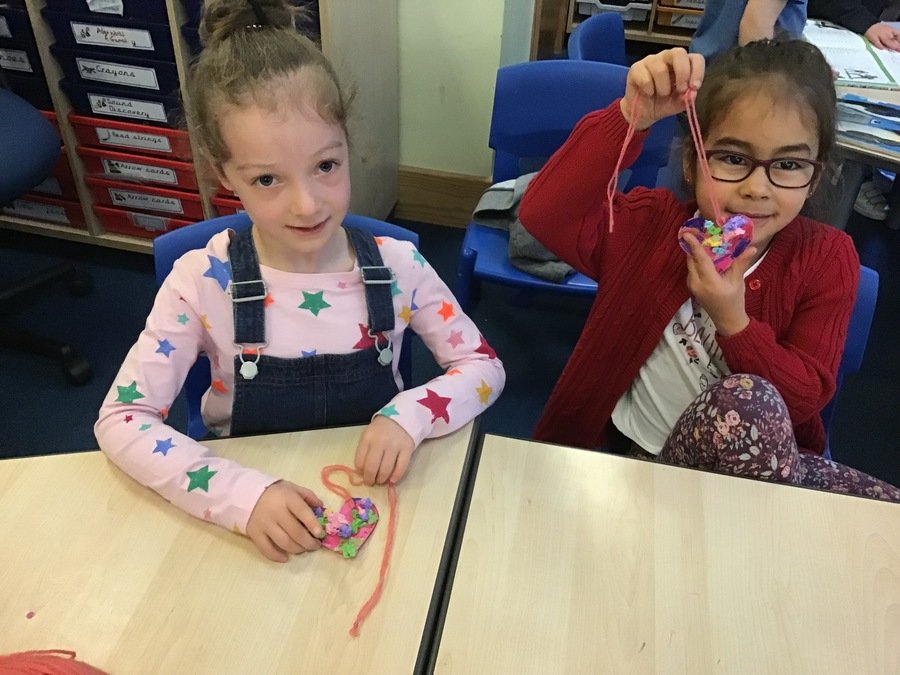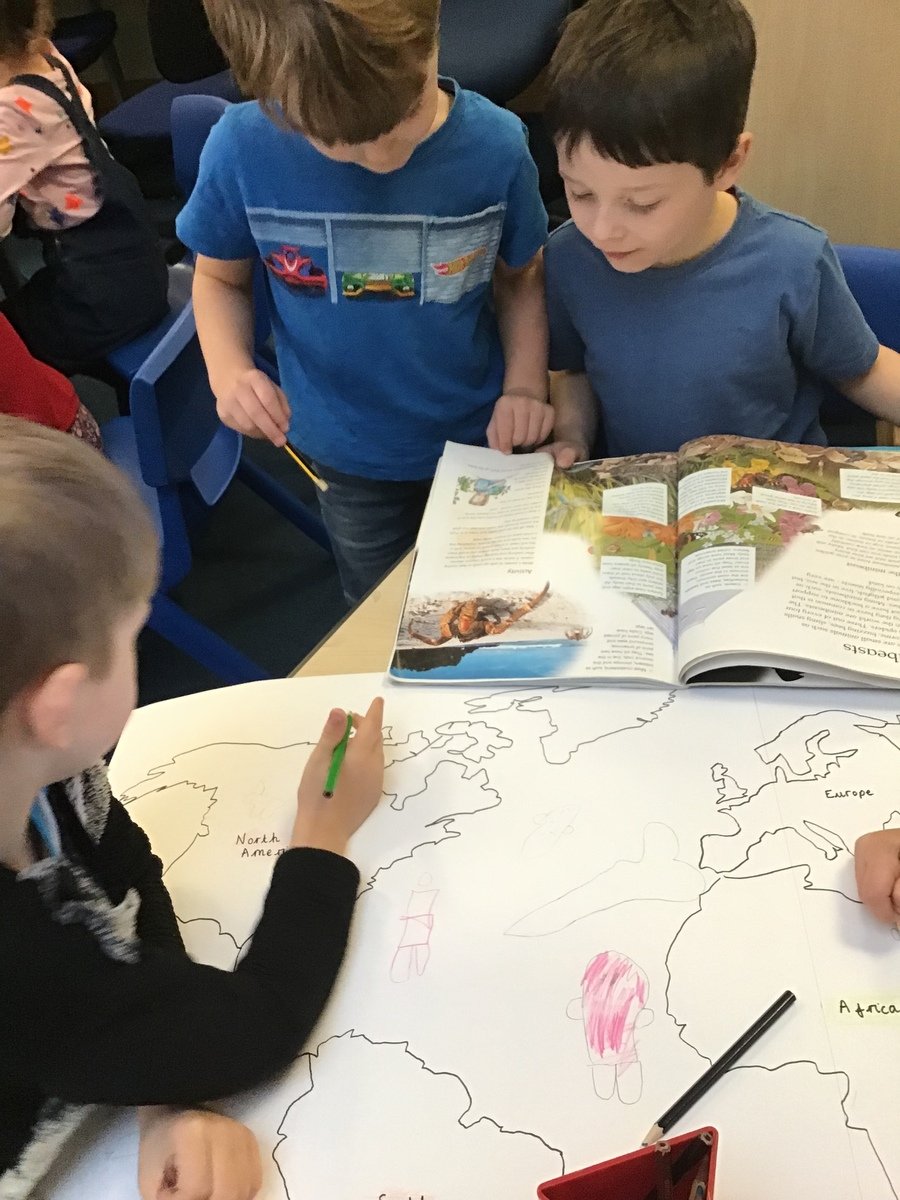 Children's Literature Festival
We had a great time at the Children's Literature Festival, meeting the illustrator of Giraffes Can't Dance, Guy Parker-Rees. Here are a few pictures of us and some of the amazing characters he inspired us to draw!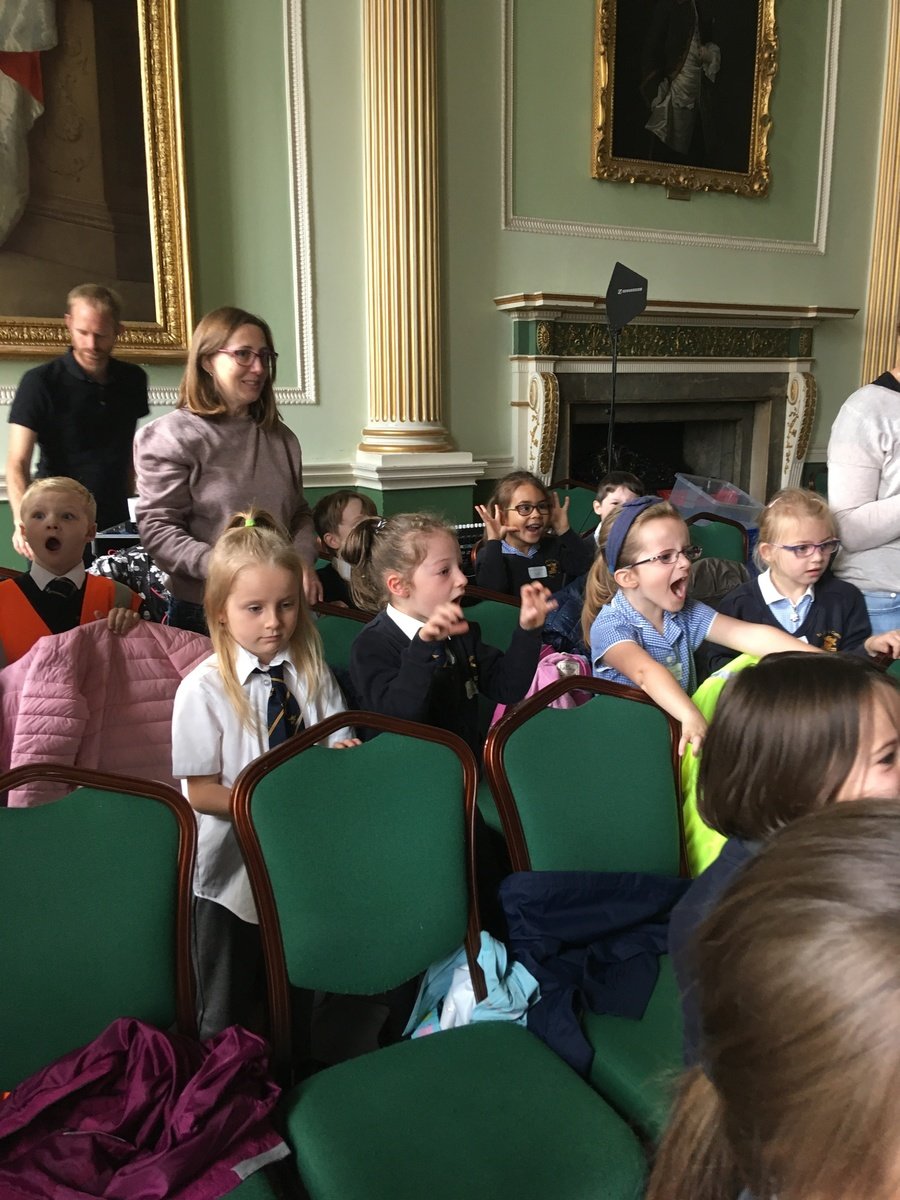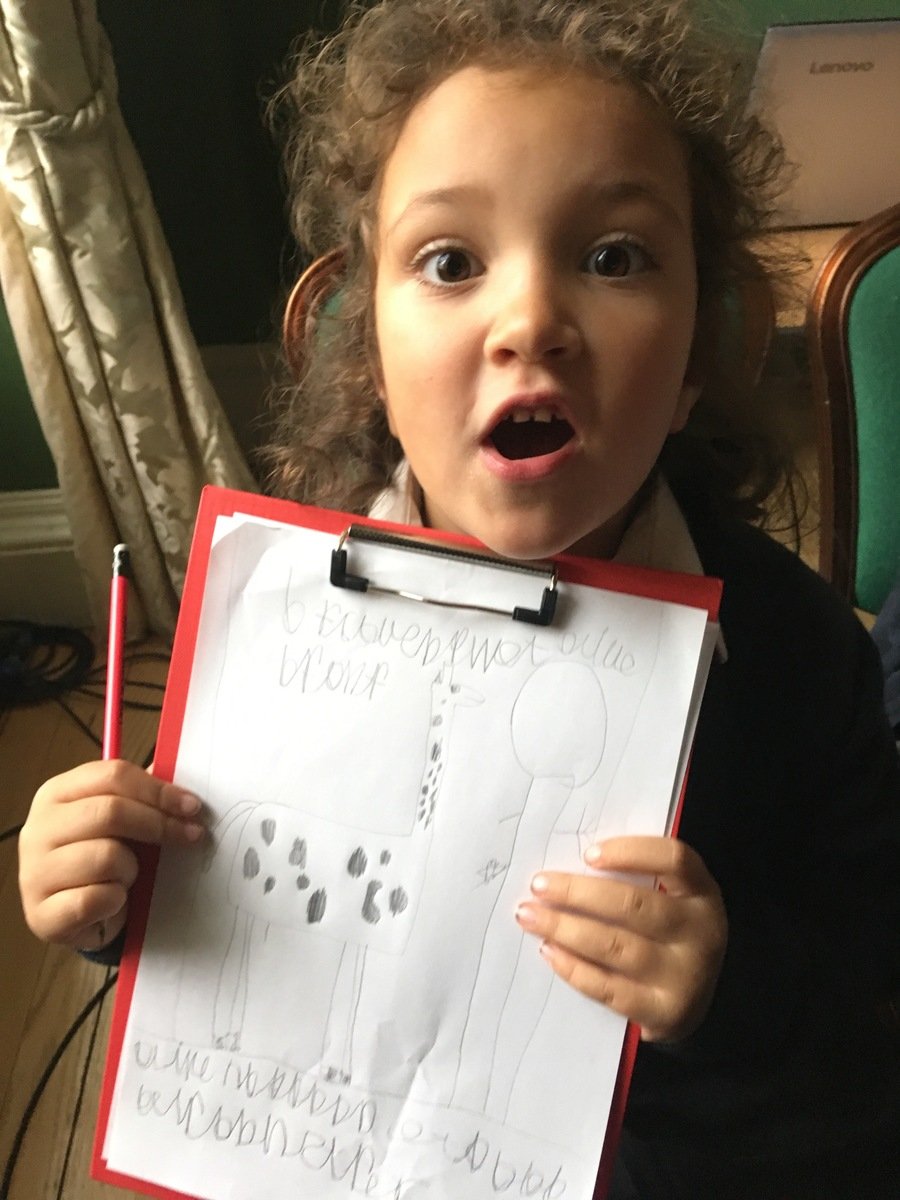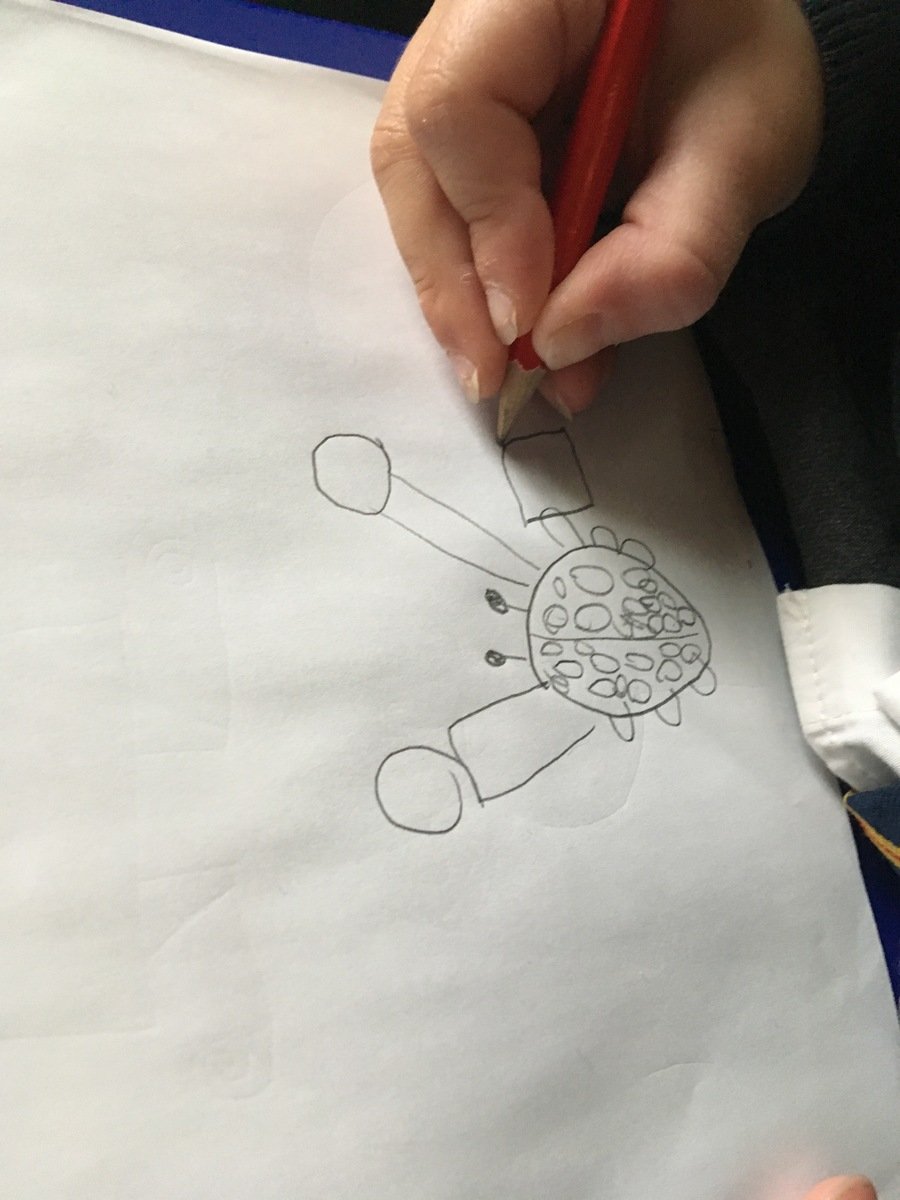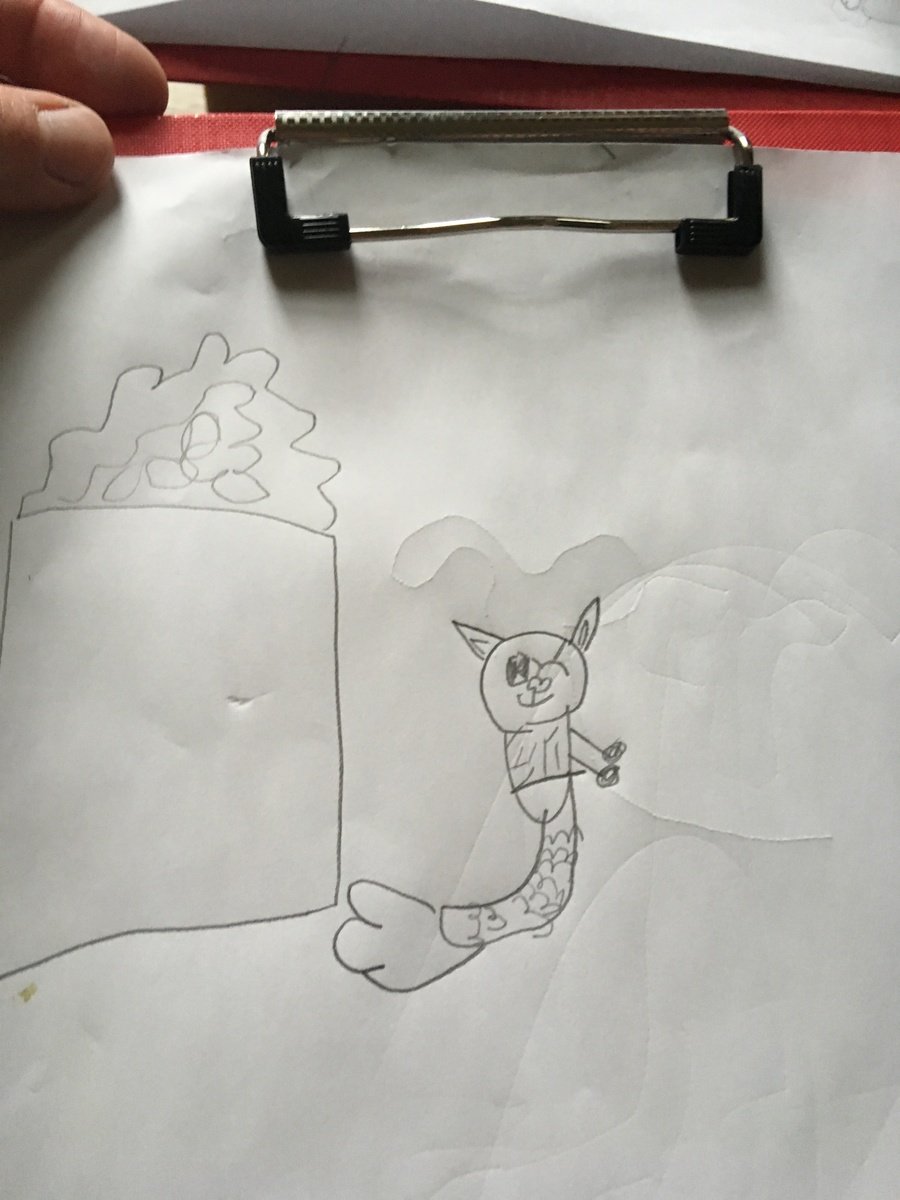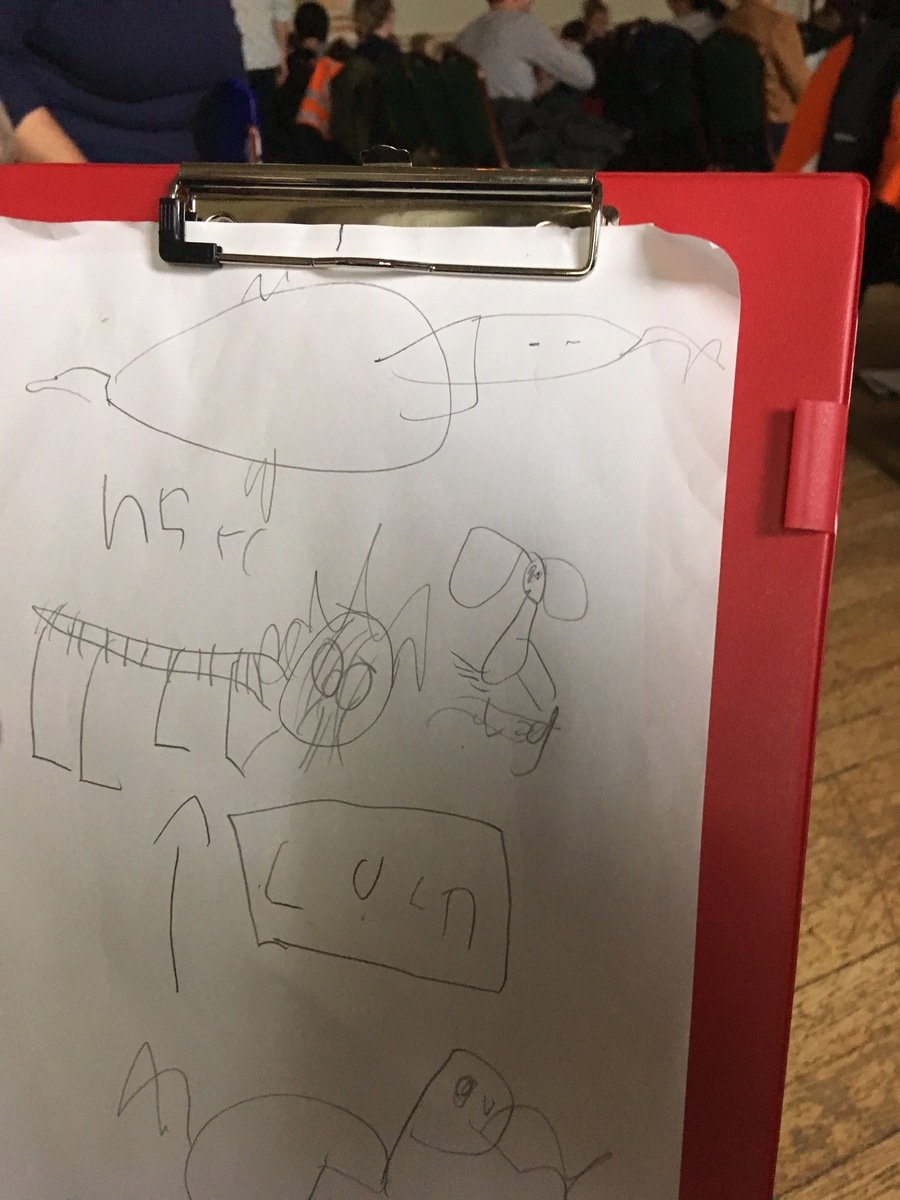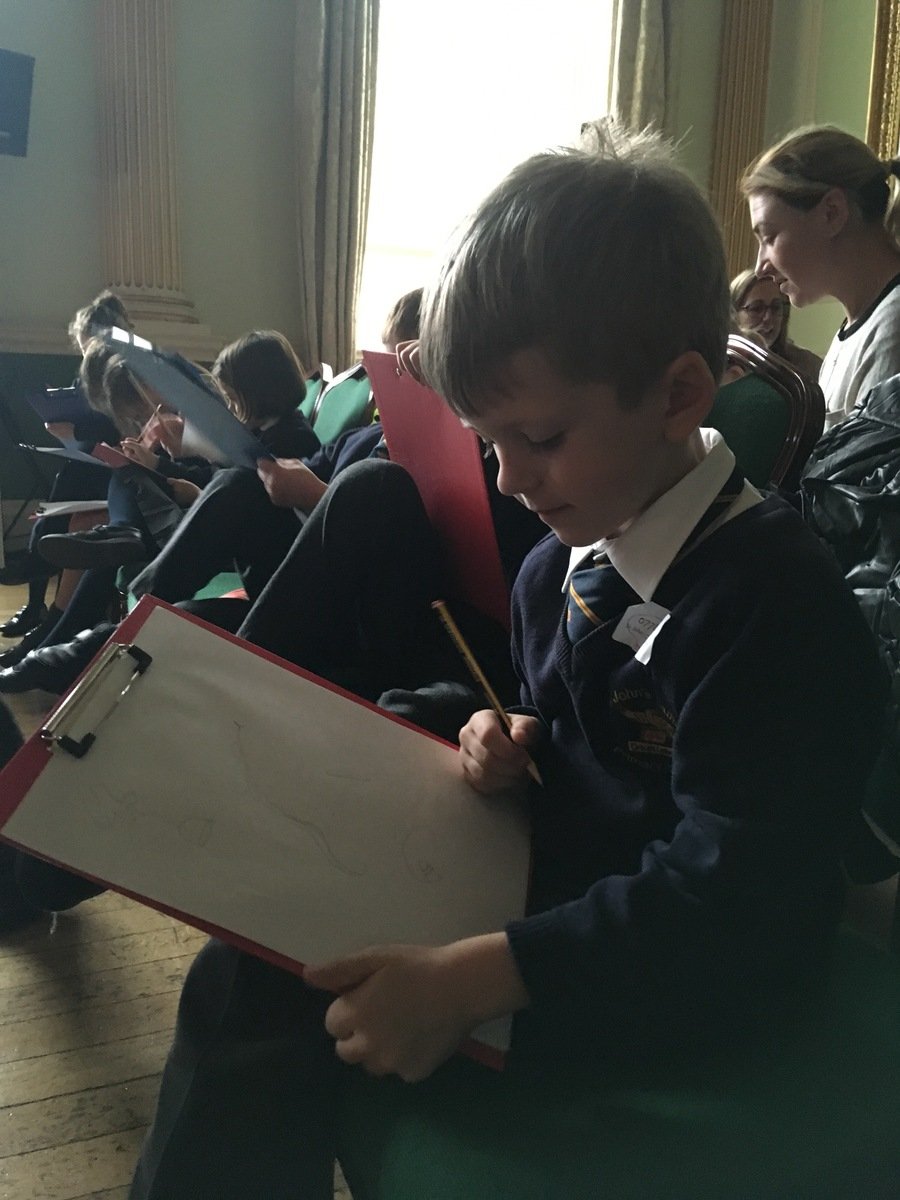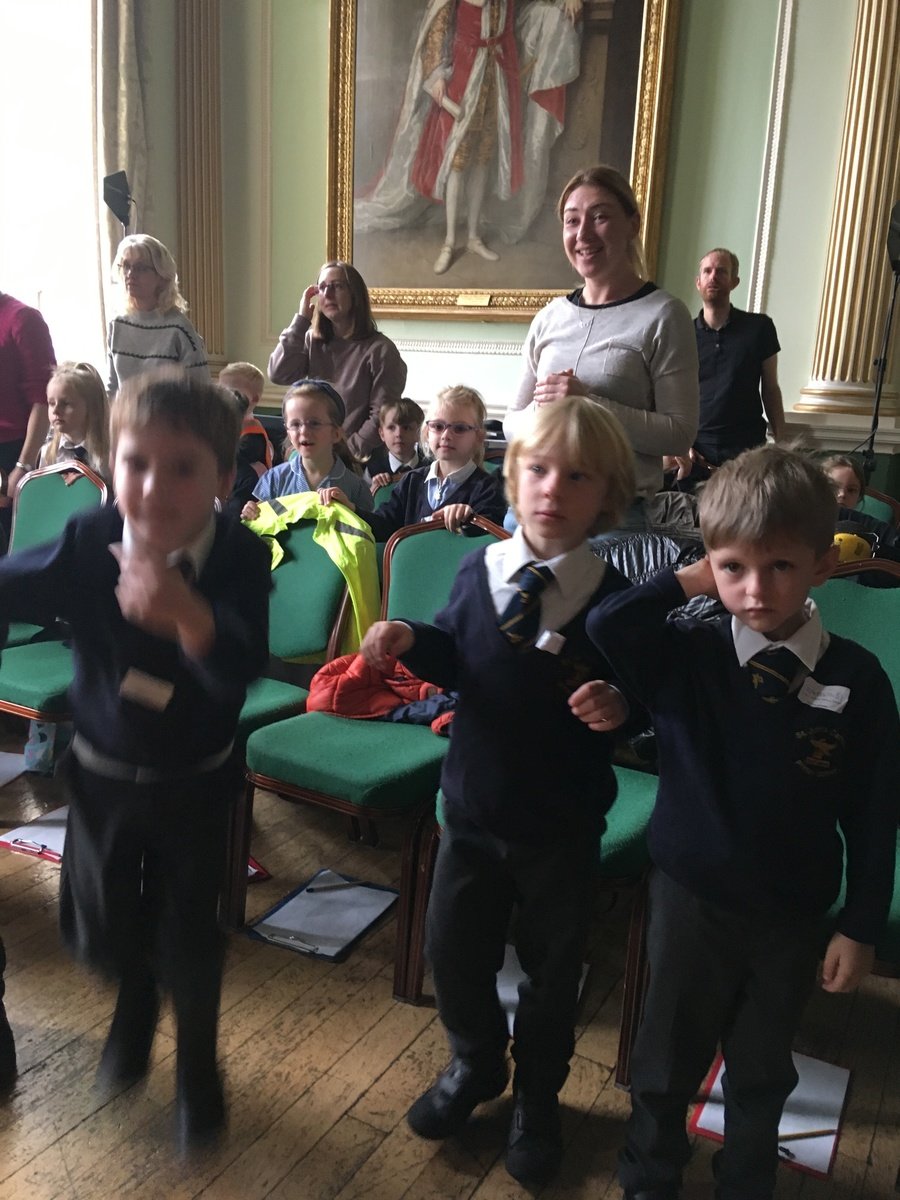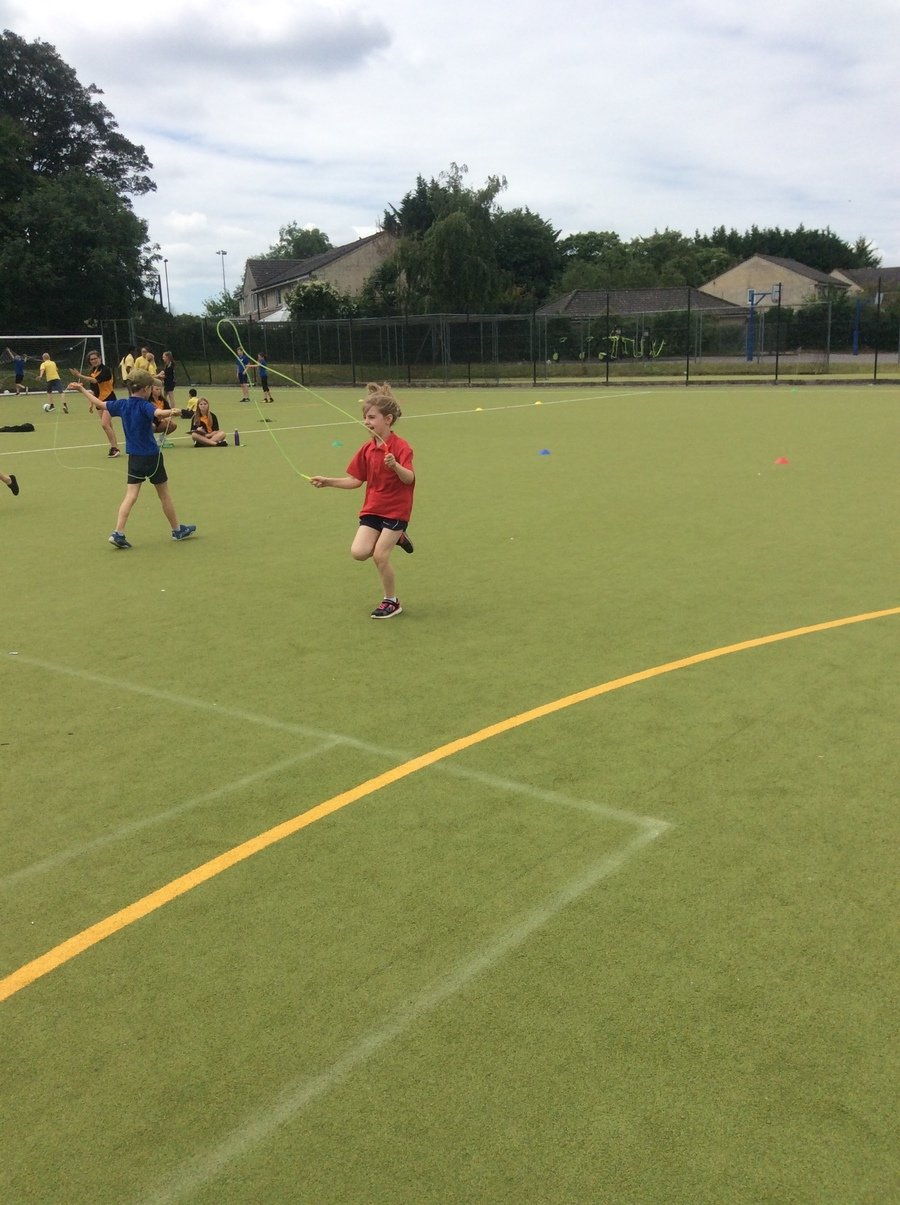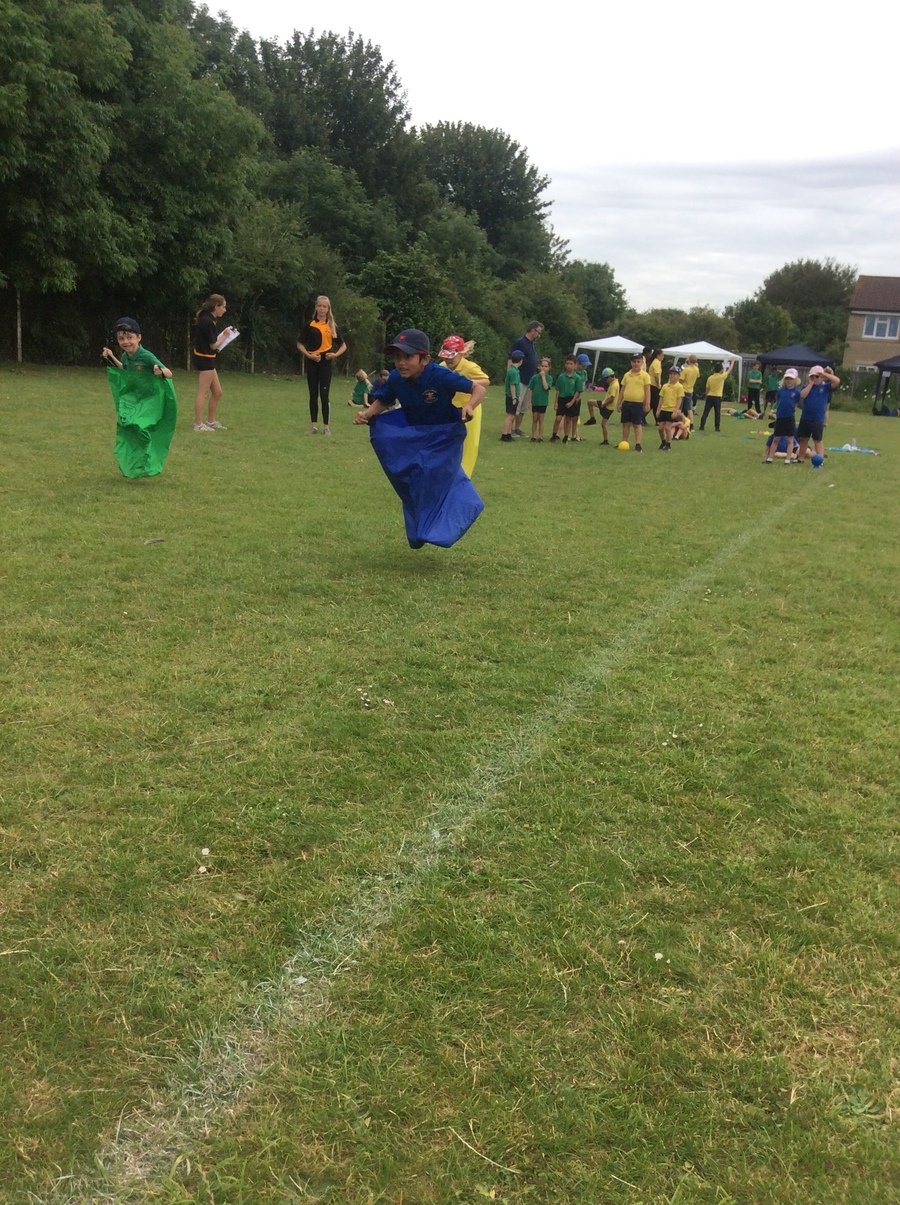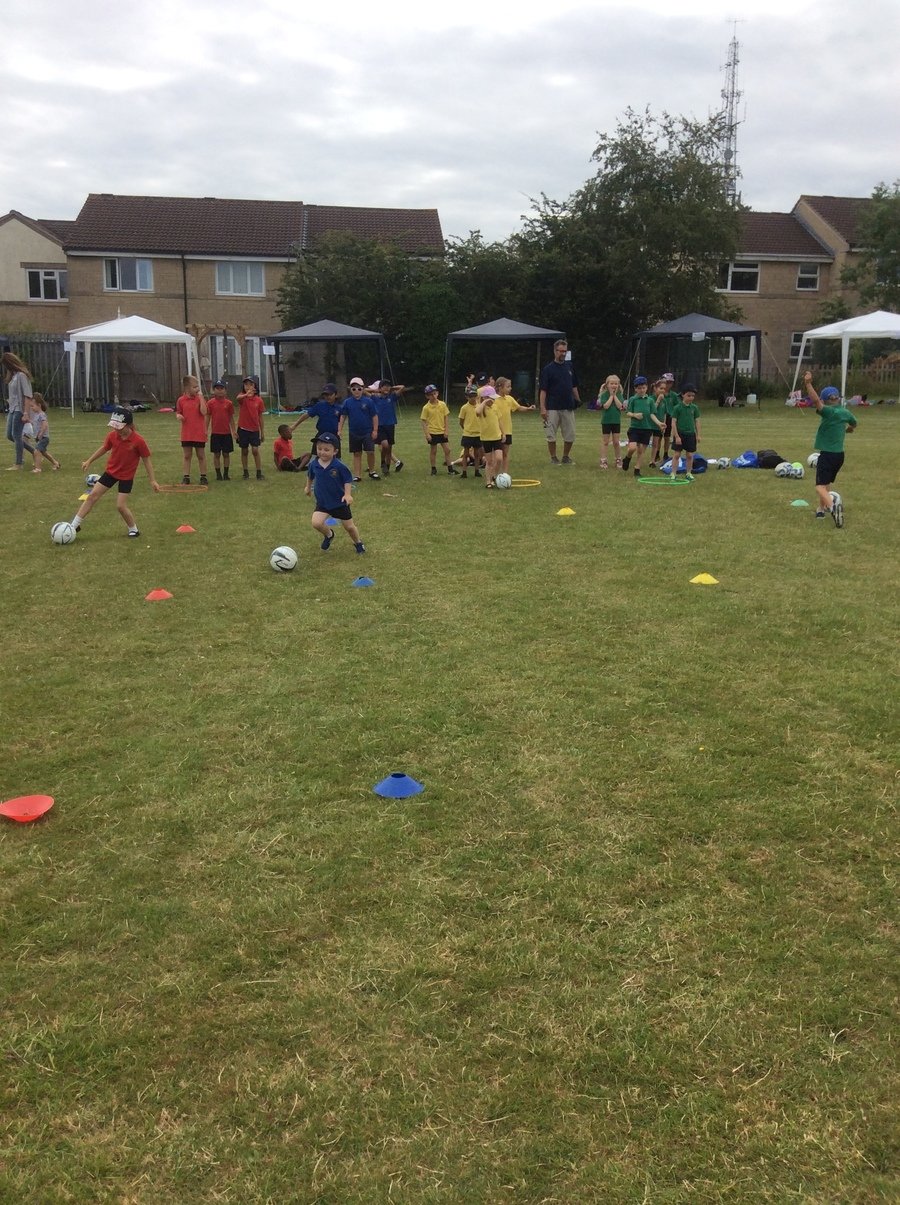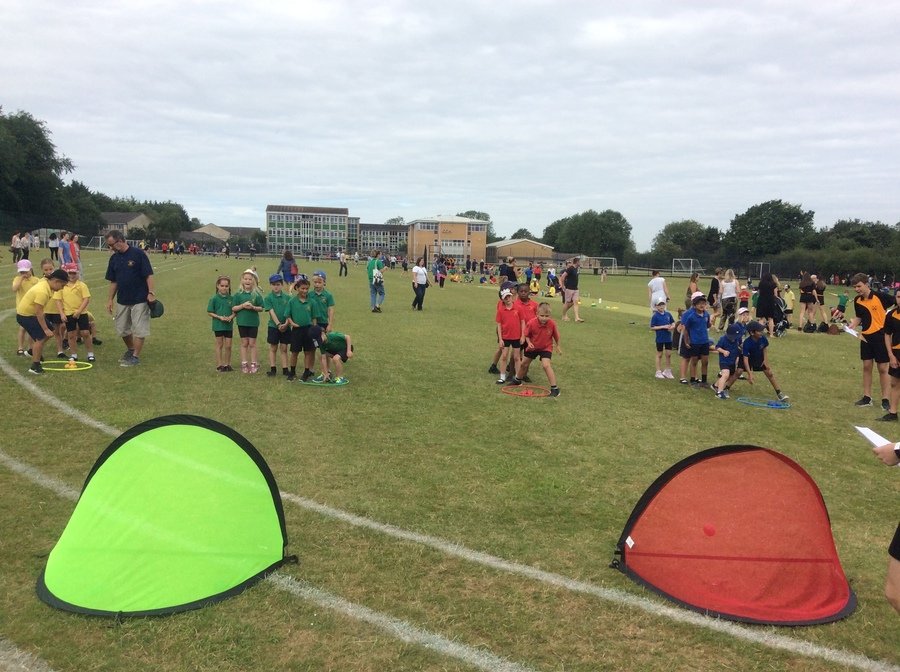 9th July 2019 - The children had a fantastic day at St Gregory's. It was full of sports, fun and team work! A brilliant Sports Day - well done Kingfishers, you were all fantastic!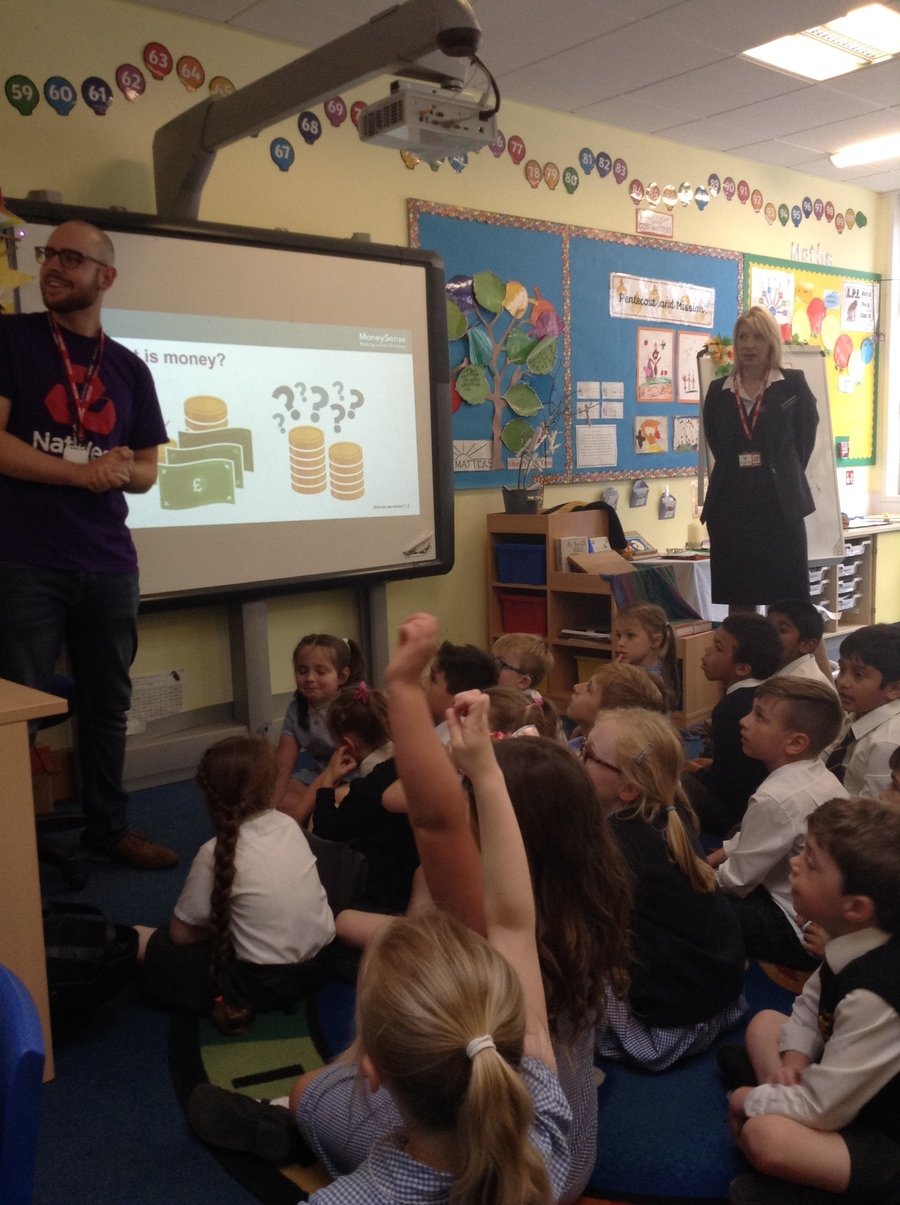 Today Natwest joined us to lead a workshop as part of our Enterpise topic. We reflected upon what we see as a necessity and what is a luxury. We also thought about how much things cost and how long it takes adults to earn this. The children were shocked that a trip to the cinema could often take a whole days earnings.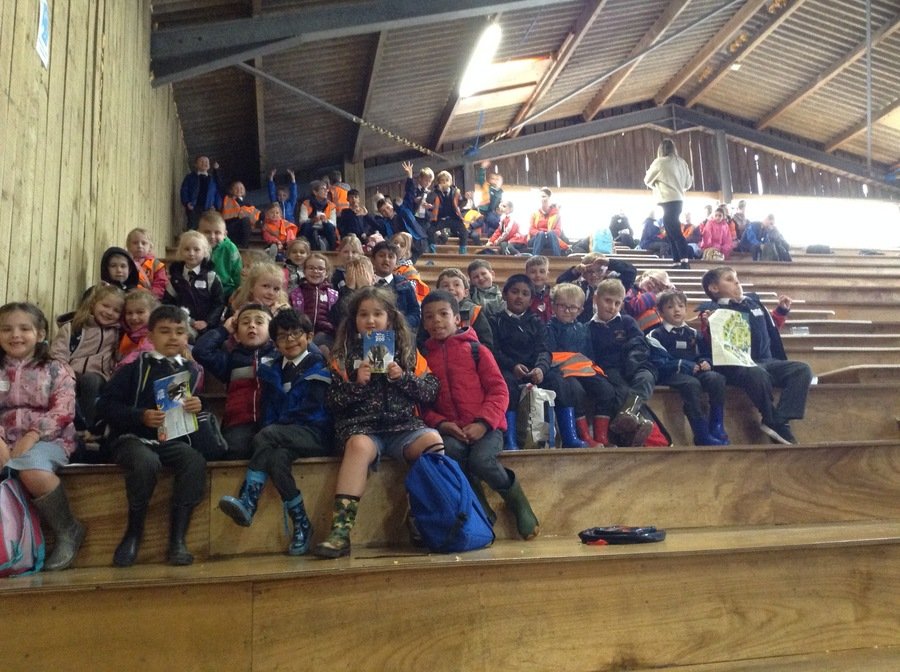 Kingfishers had a fantastic day at Noahs Ark Zoo farm. Thank you to all of you for helping to make this happen!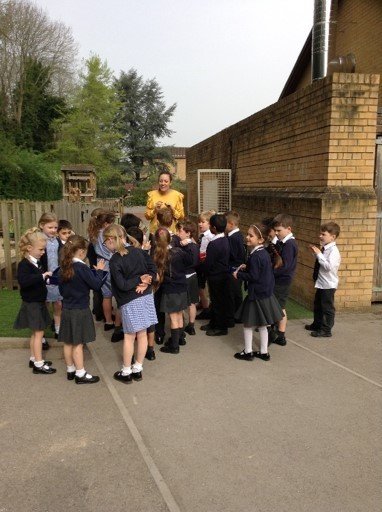 We came back to school to do a nature hunt as part of our new project "Nature Detectives". We went searching for signs of spring, new life and different animals, birds and insects. We used what we found to make Easter gardens.
Term 4- February 2019
Welcome back. We hope you had a restful and an enjoyable break!
SATS - Parent Workshop 20th March 2019
27th January 2019
We had an amazing adventure with The Egg Theatre this morning! We magically turned into pirates, built shelters, played pirate games and worked out how to get back to Kingfisher class. Phew!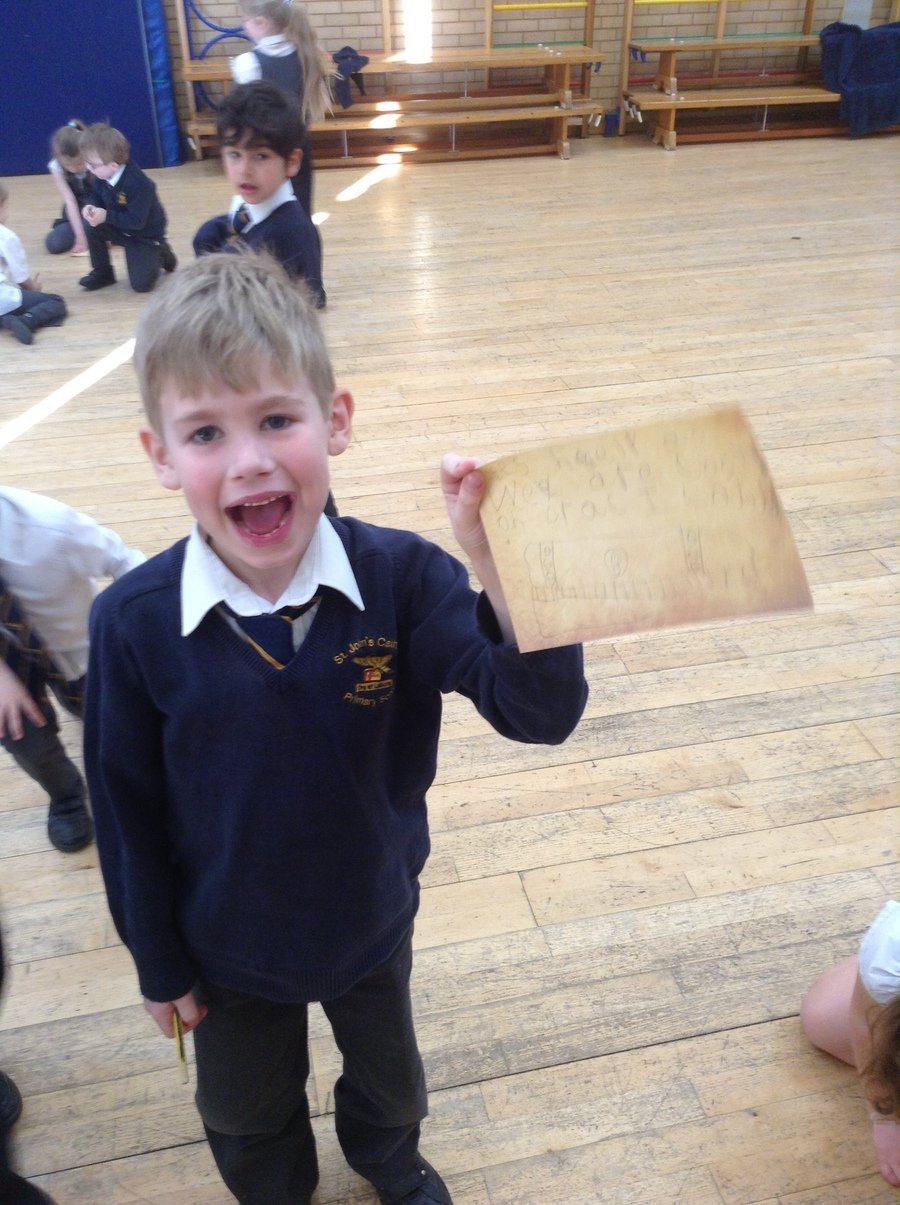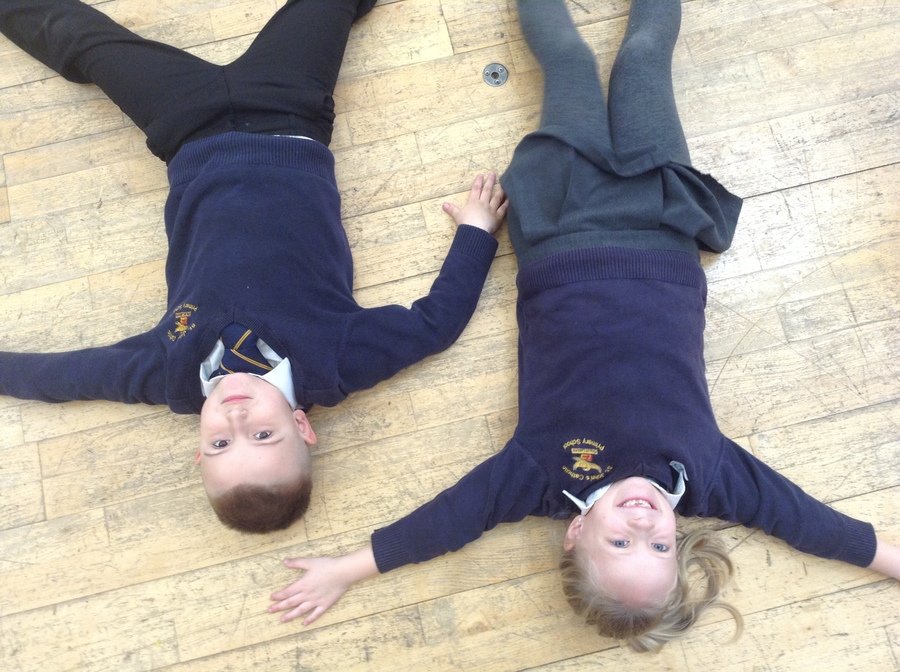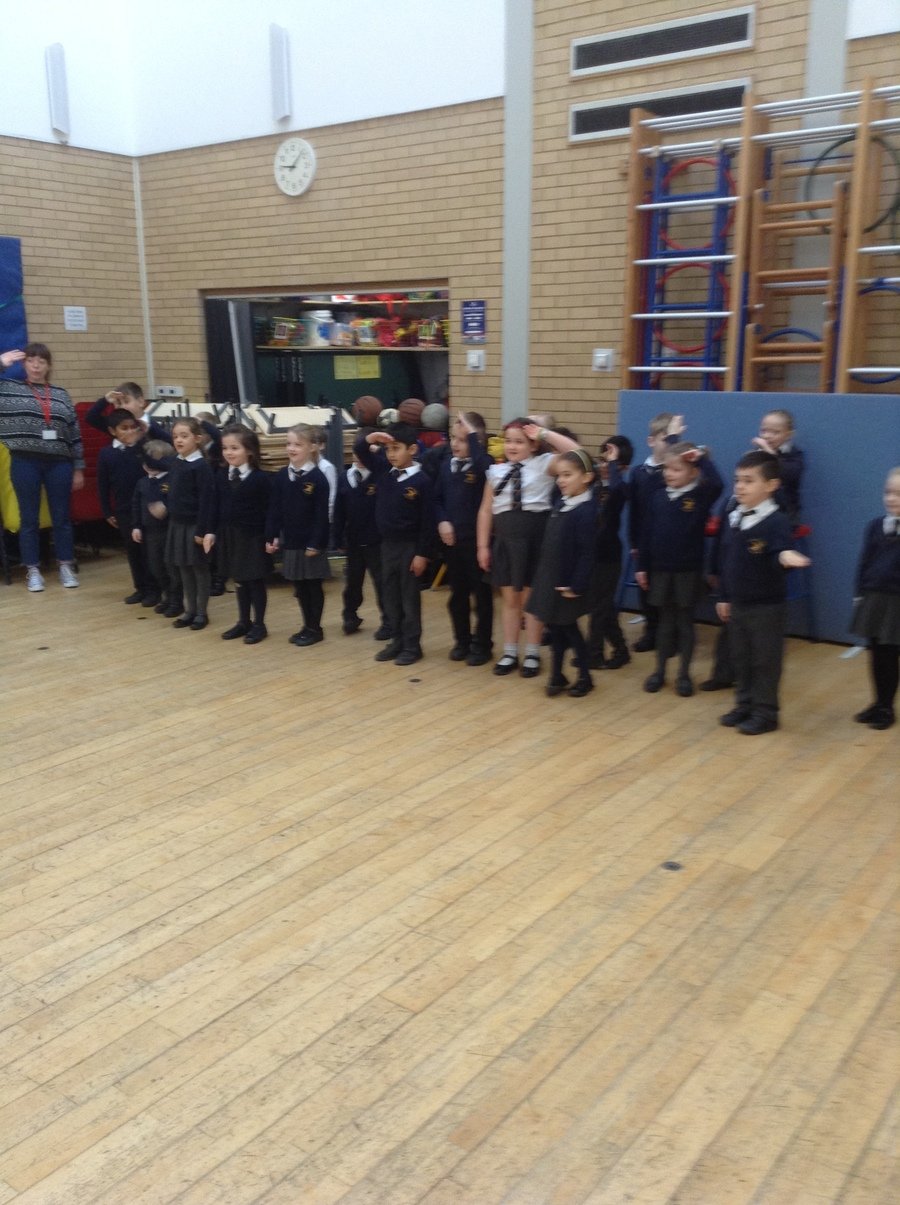 Term 3 - January 2019
Welcome back after Christmas! We hope you had a lovely holiday and are ready for the new year.
Term 3 Project Letter Let Me Entertain You
Please see attached leaflet for Year 1 Mathletics meeting.
This session will be held in Owls Classroom on Thursday 10th January 2018 at 9.00
16th January 2019 Our Fantastic Science Day!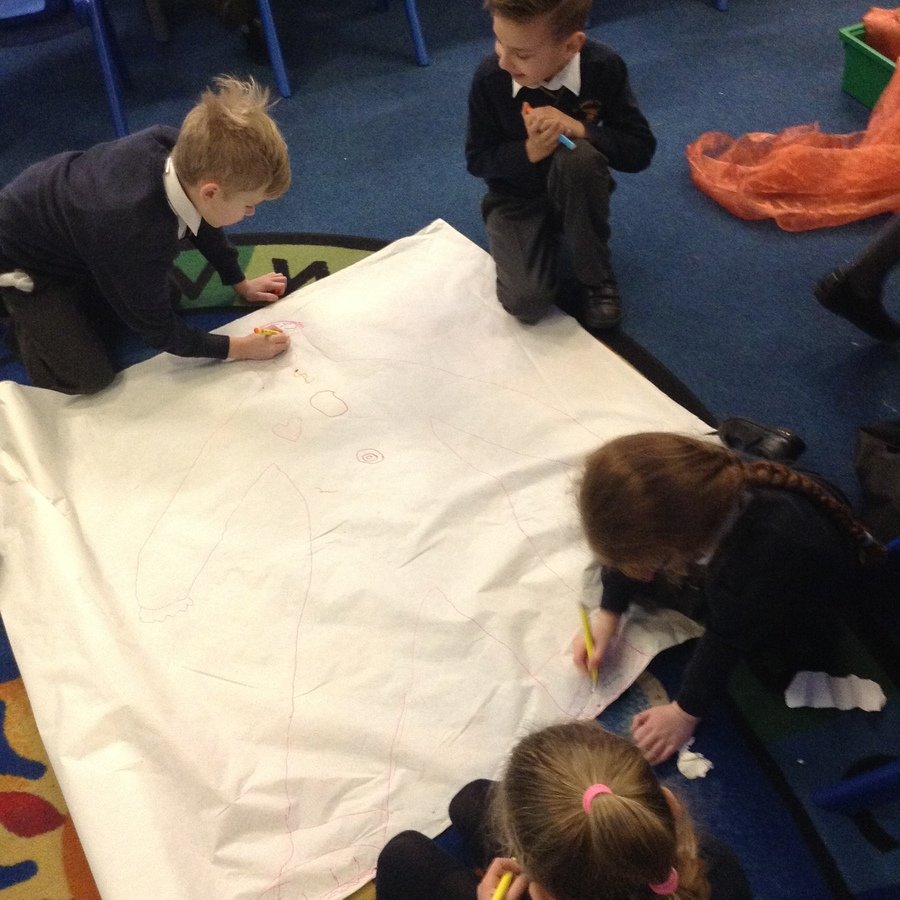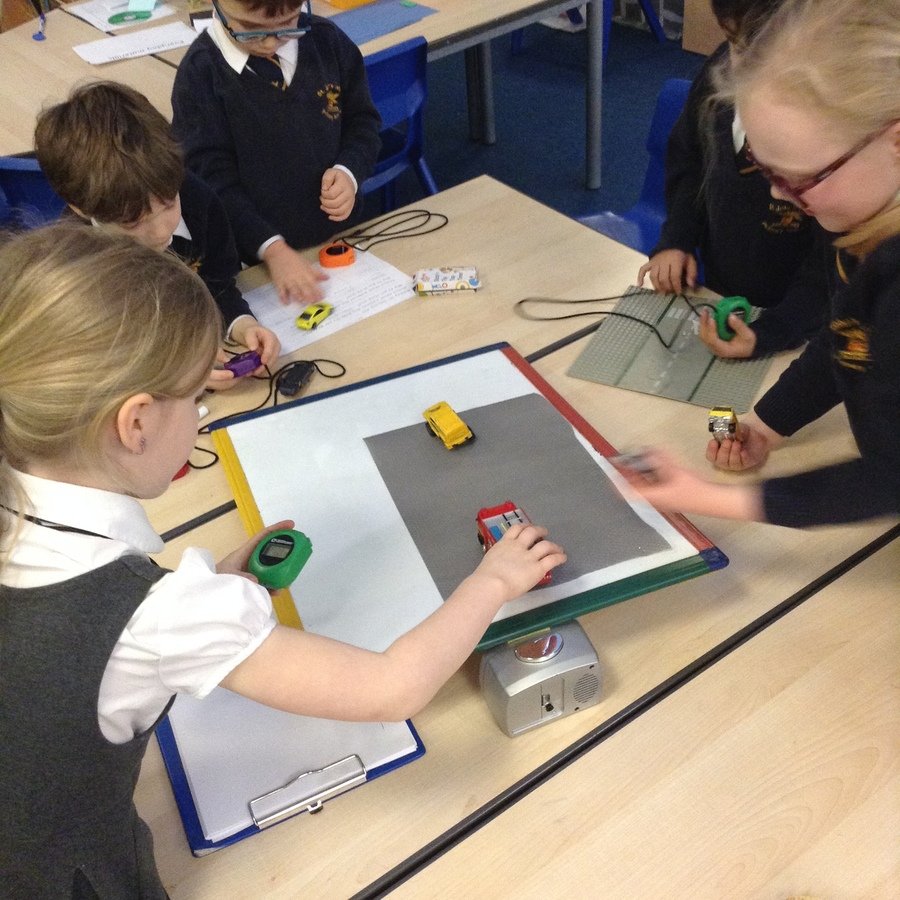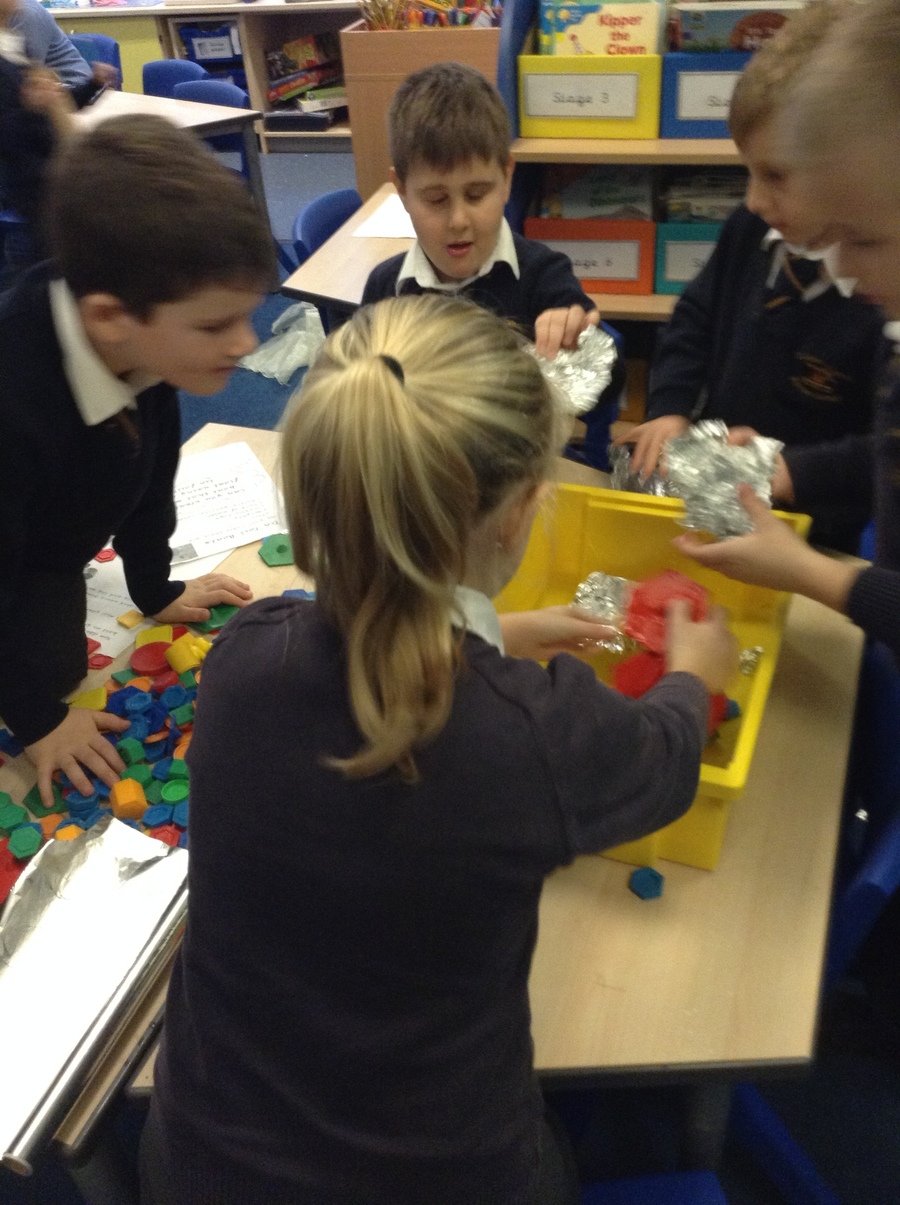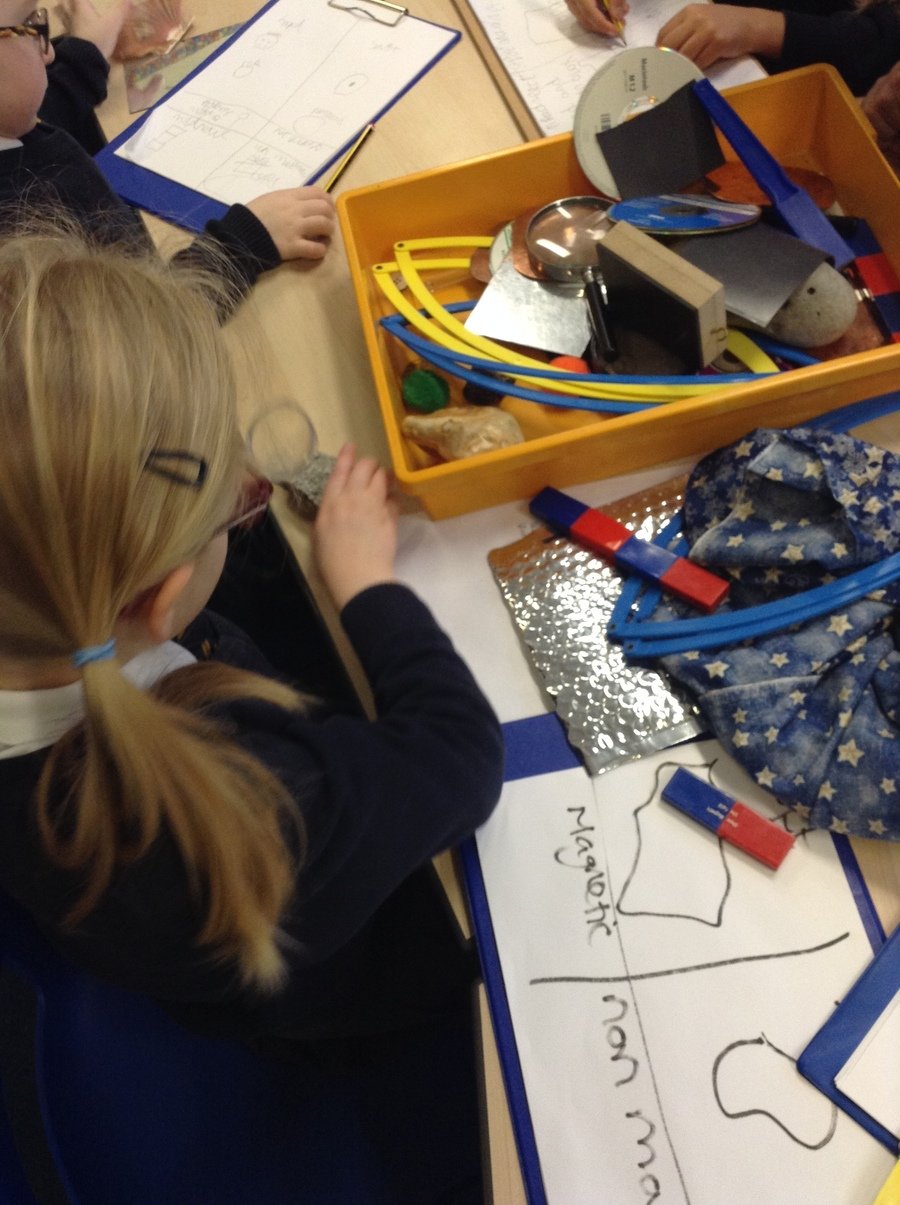 19th November 2018 - Viking Raid at our school!!!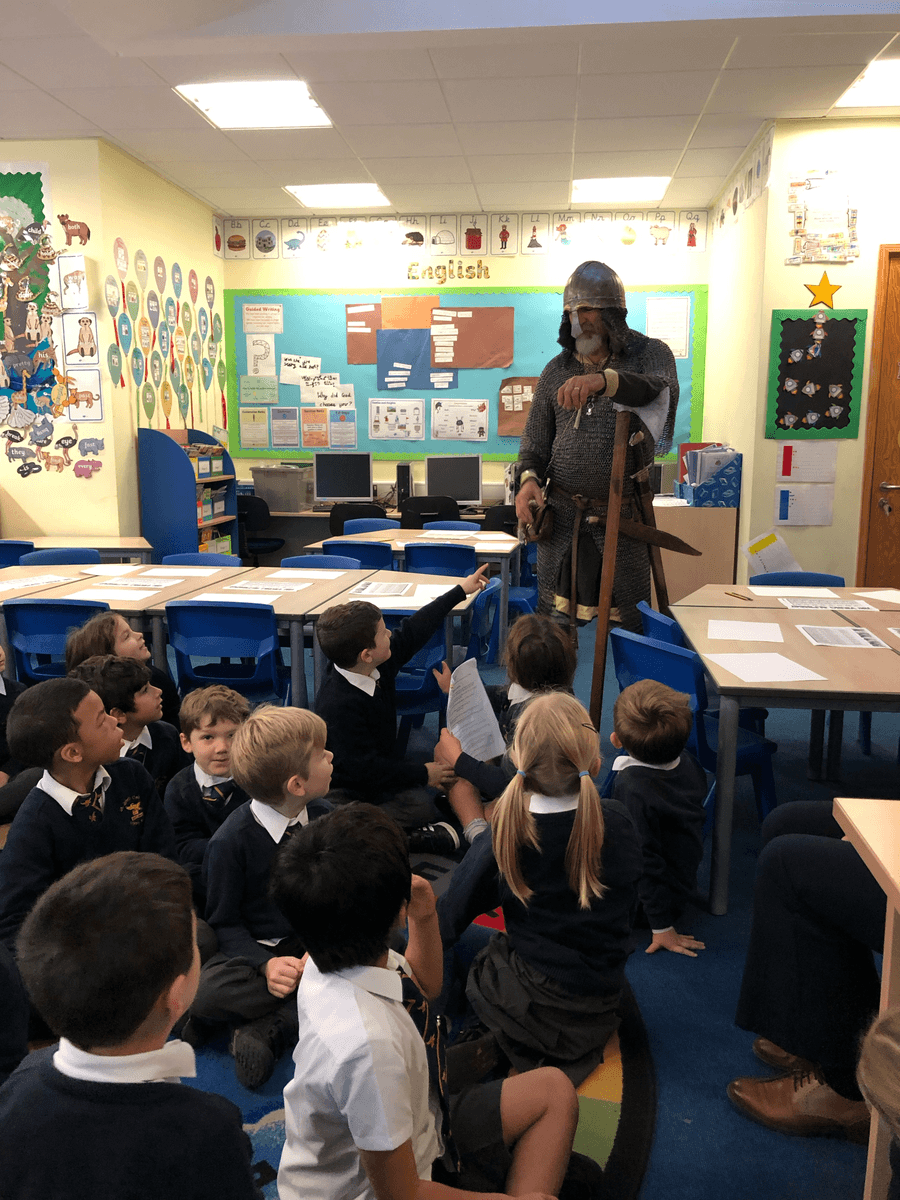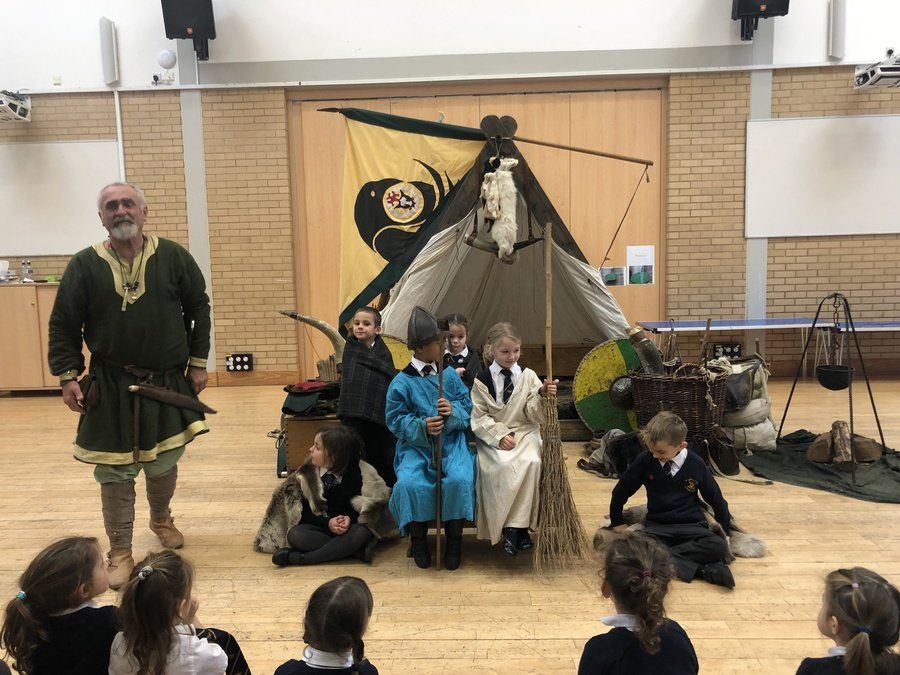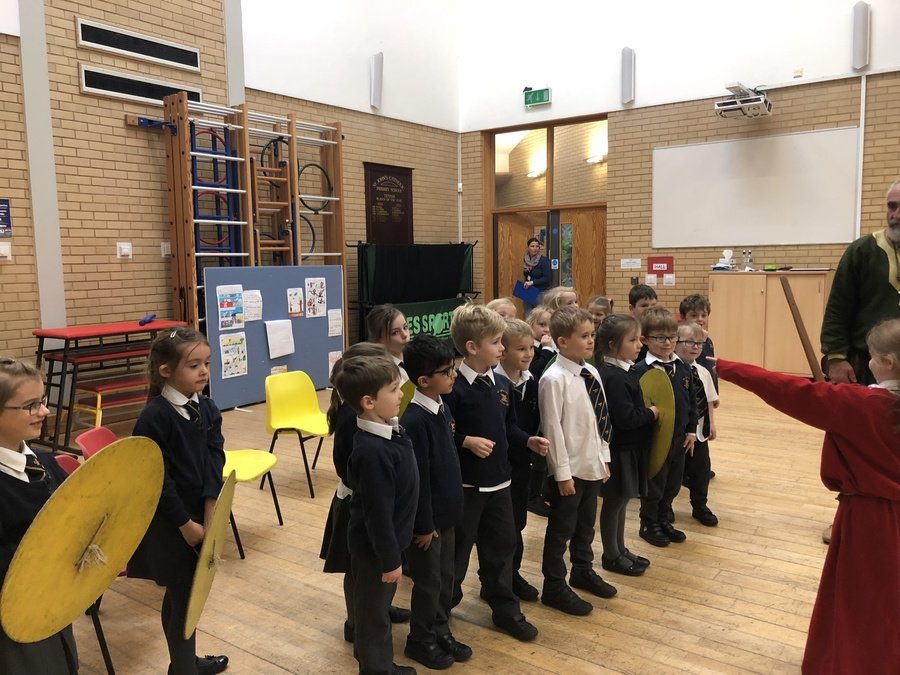 Welcome to Poppy our Norland Nanny!
Poppy will be with us until Christmas, helping in class and taking out small groups to support learning. This is her first placement after growing up in Spain and then nannying for 4 children under 5! Please come and introduce yourself if you get a chance.
Term 2
Welcome back! We hope you have had a lovely and restful half term. Please find links to this terms project below.
The Kingfisher's loved their first D.E.A.R! Adults are welcome to come into school on a Monday and Thursday morning to read with their child. These sessions will run from 8:45-9:00 am each week.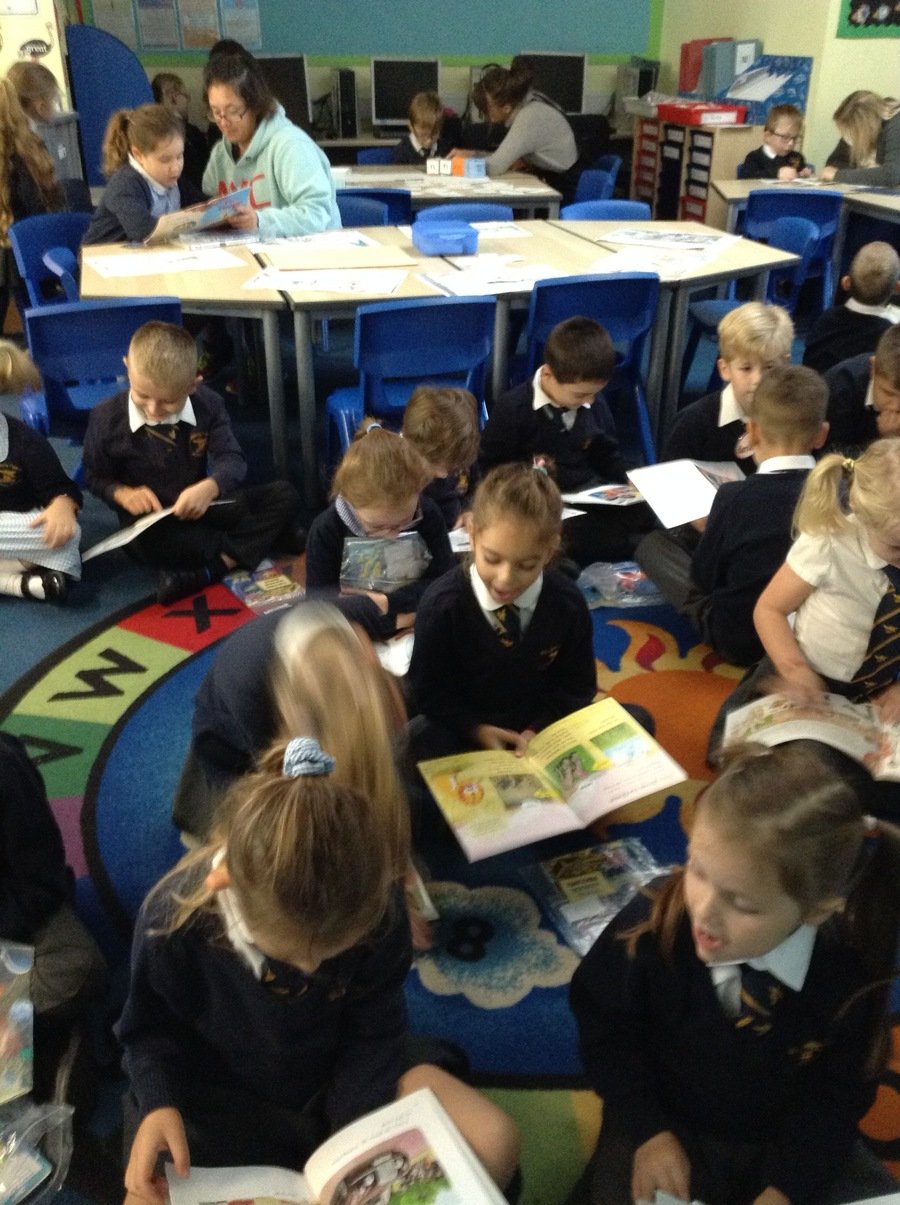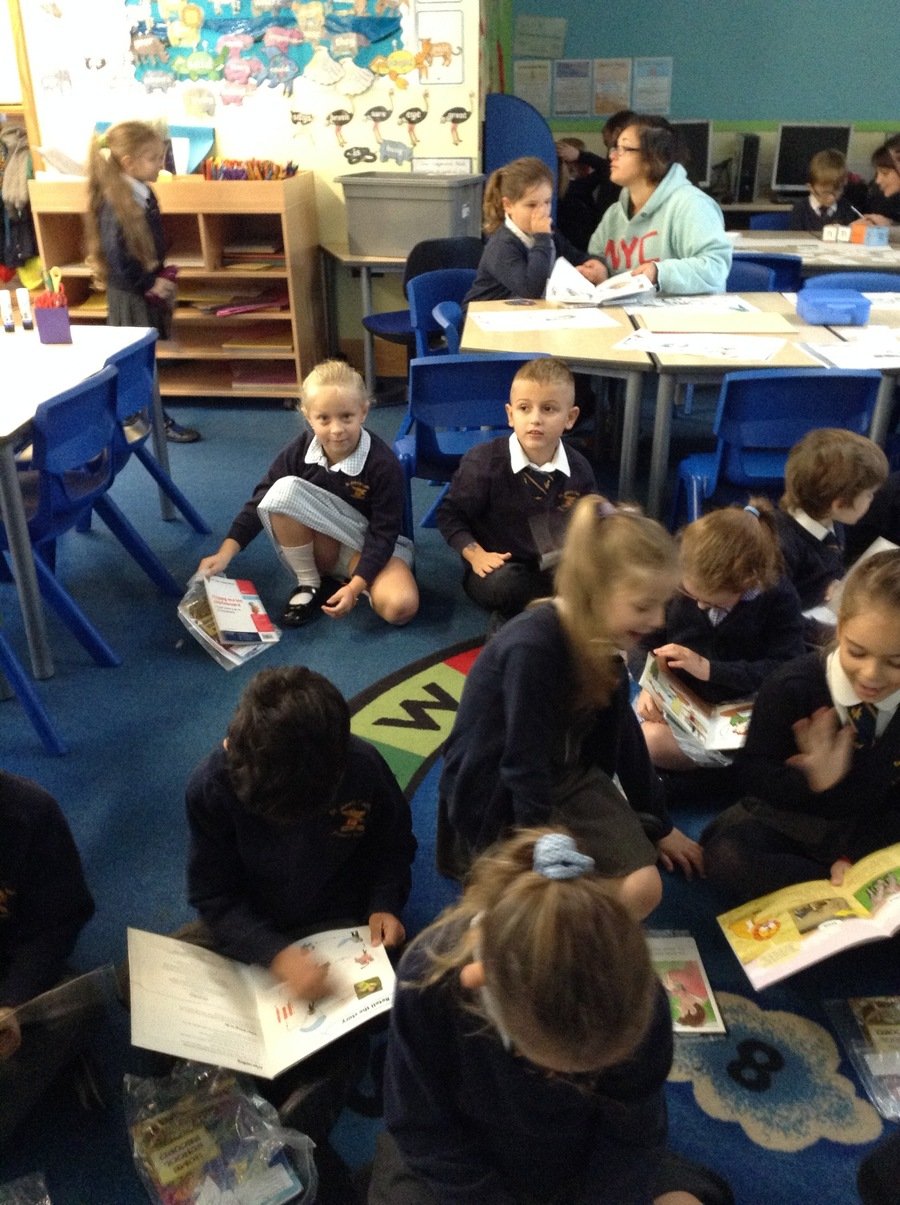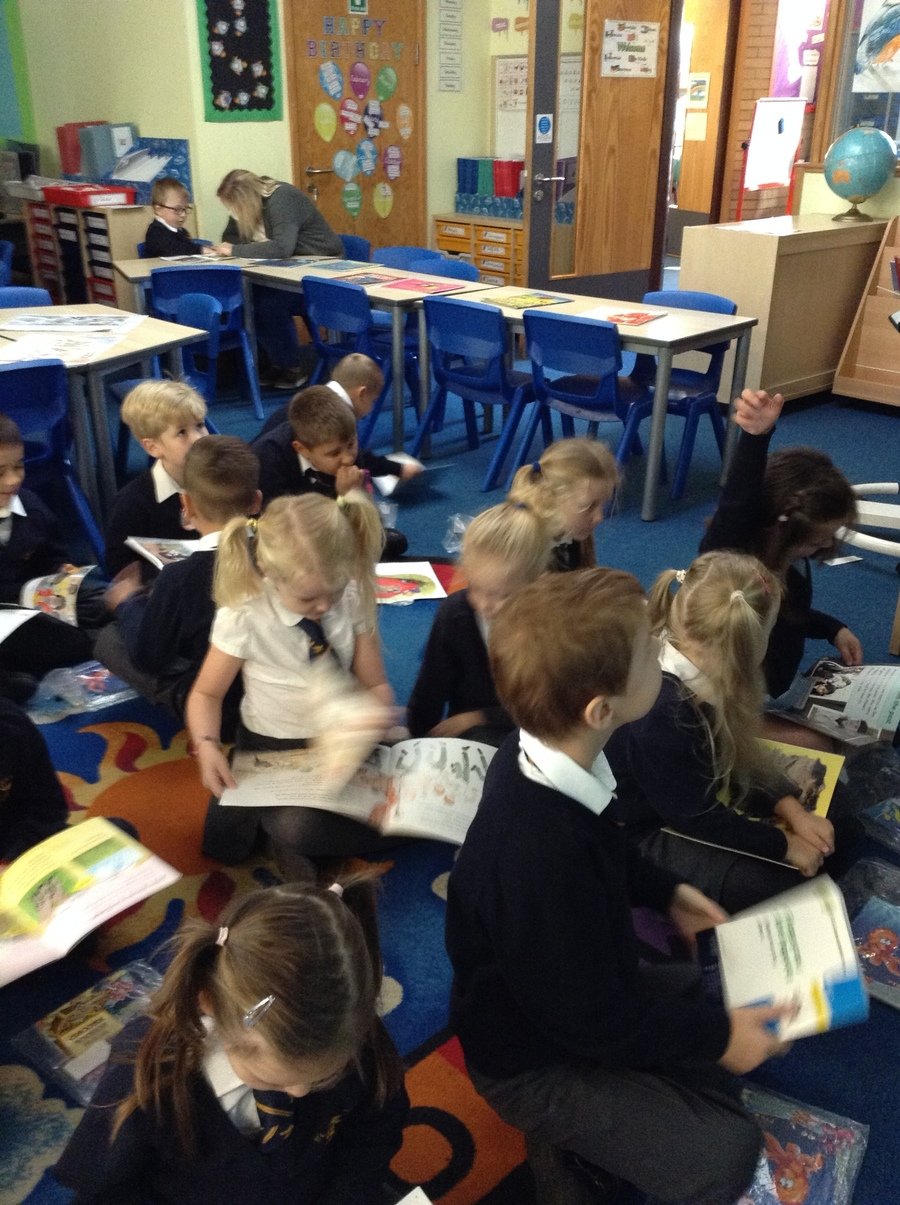 Times Tables Rock Stars-
This is a programme of fun activities and games to help your child learn their timetables. Login in at https://ttrockstars.com/
Year 2 children have been given a username and password for this. Year 1 pupils will receive one later on in the year.