Ducklings
Class teacher: Miss N Pullen
Dear Parent/Carers
Welcome to our dedicated class page! Whenever we have got anything we would like share - photographs, letters, exciting work we are doing - we'll put it on our page.
Home Learning Help!
Here are some links to useful websites with activities for the children to complete to support their learning. There are also links to useful support and guidance for parents.
Topmarks - maths and phonics games
2018-19
Welcome to Ducklings class! The children are settling into their first year at school really well and we are all very excited about the adventures we will have together this year!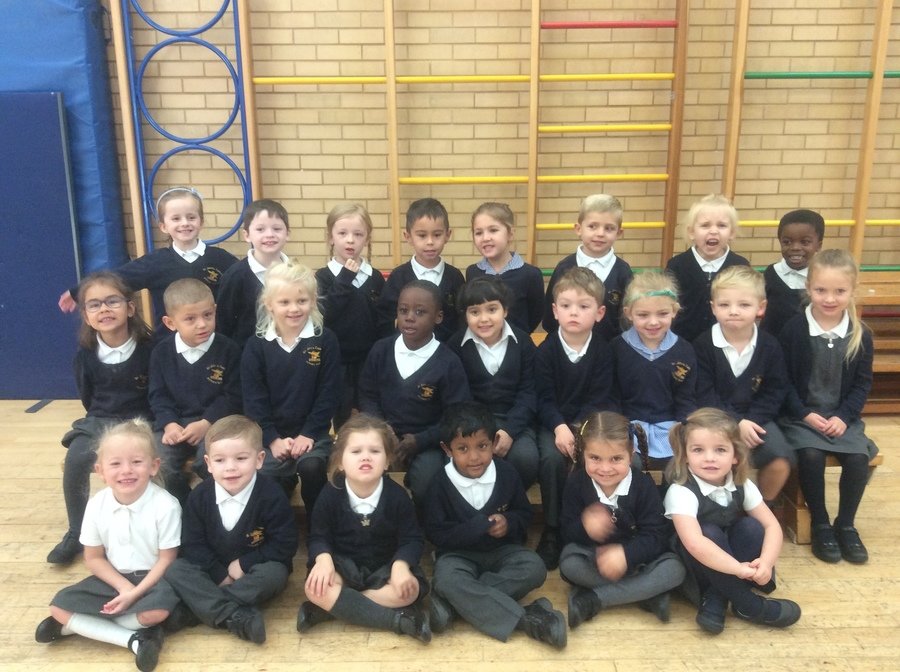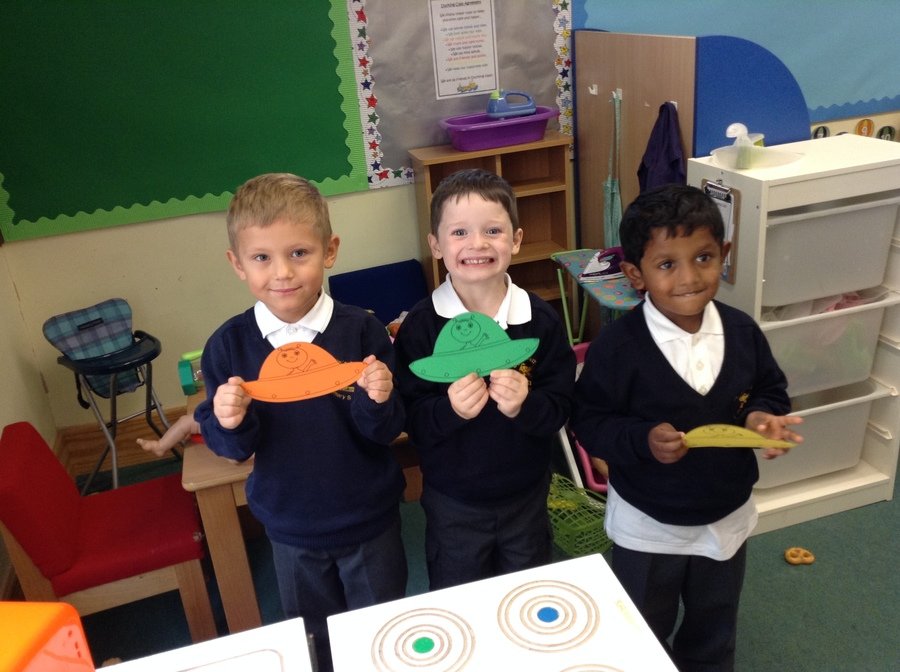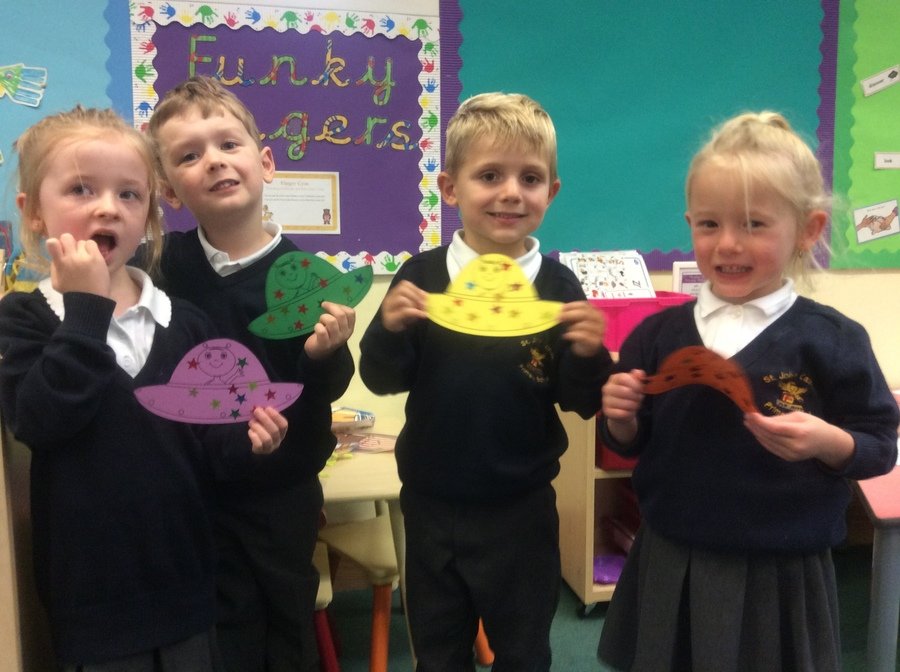 We have been learning to tell a maths story called 'Ali the Alien'. We learnt the actions and words for the story before setting off on an alien adventure around the school, collecting stars for Ali's spaceship.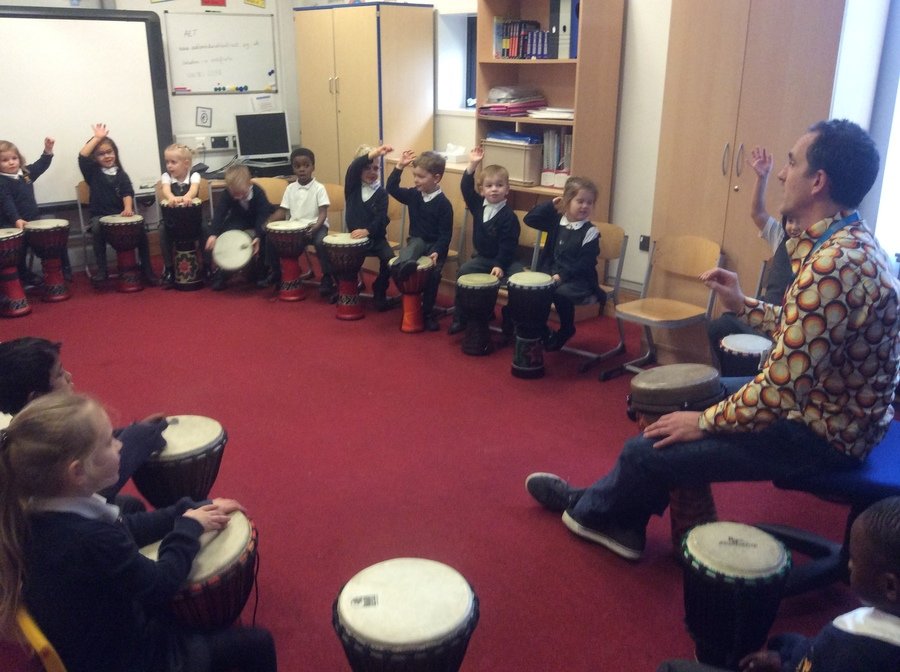 We had a special music lesson with Justin. He taught us how to play a djembe drum, from West Africa. We had lots of fun playing the drums, following rhythms and moving to the music. We can't wait for more drumming sessions later in the year!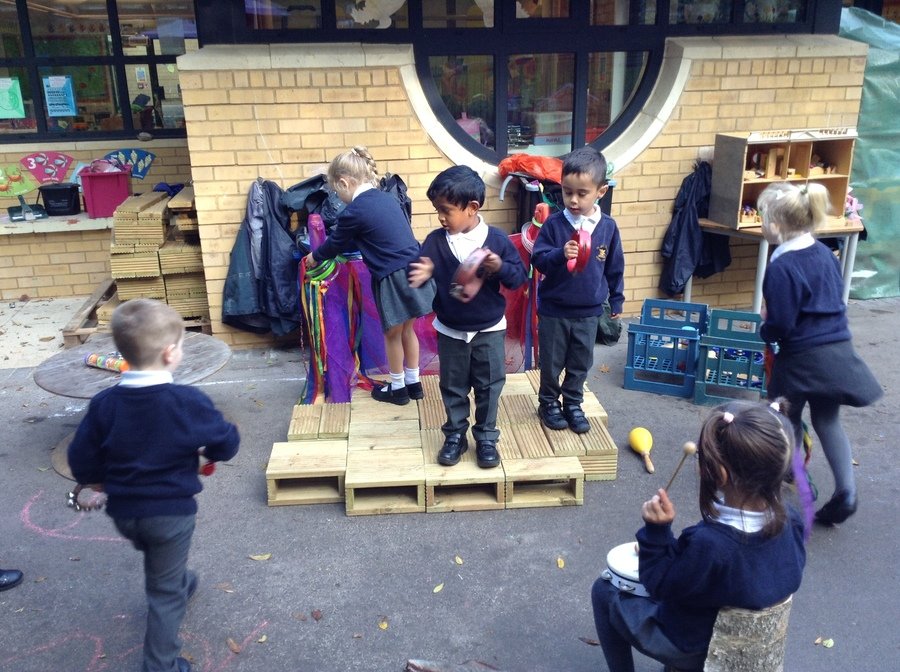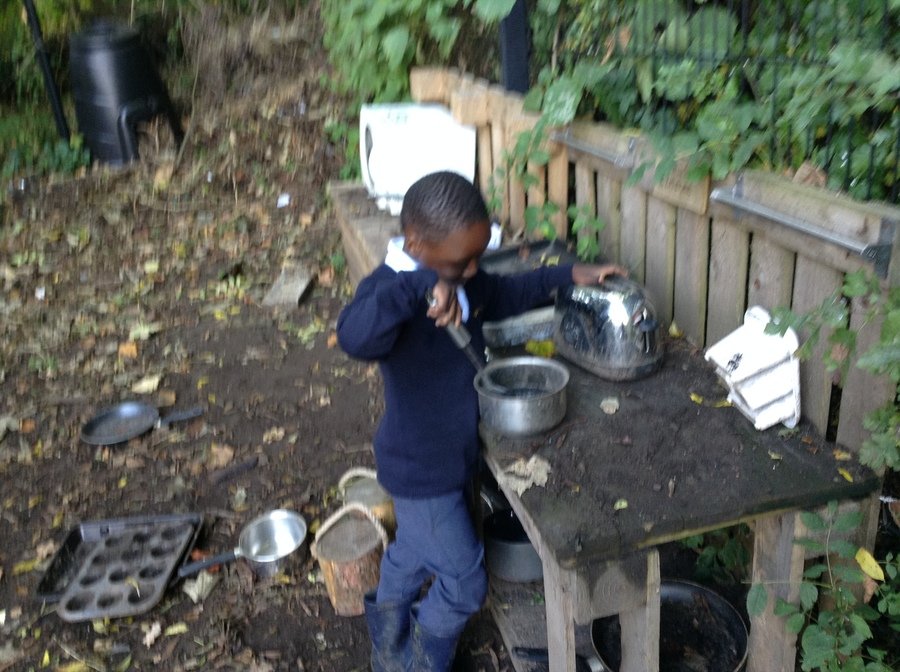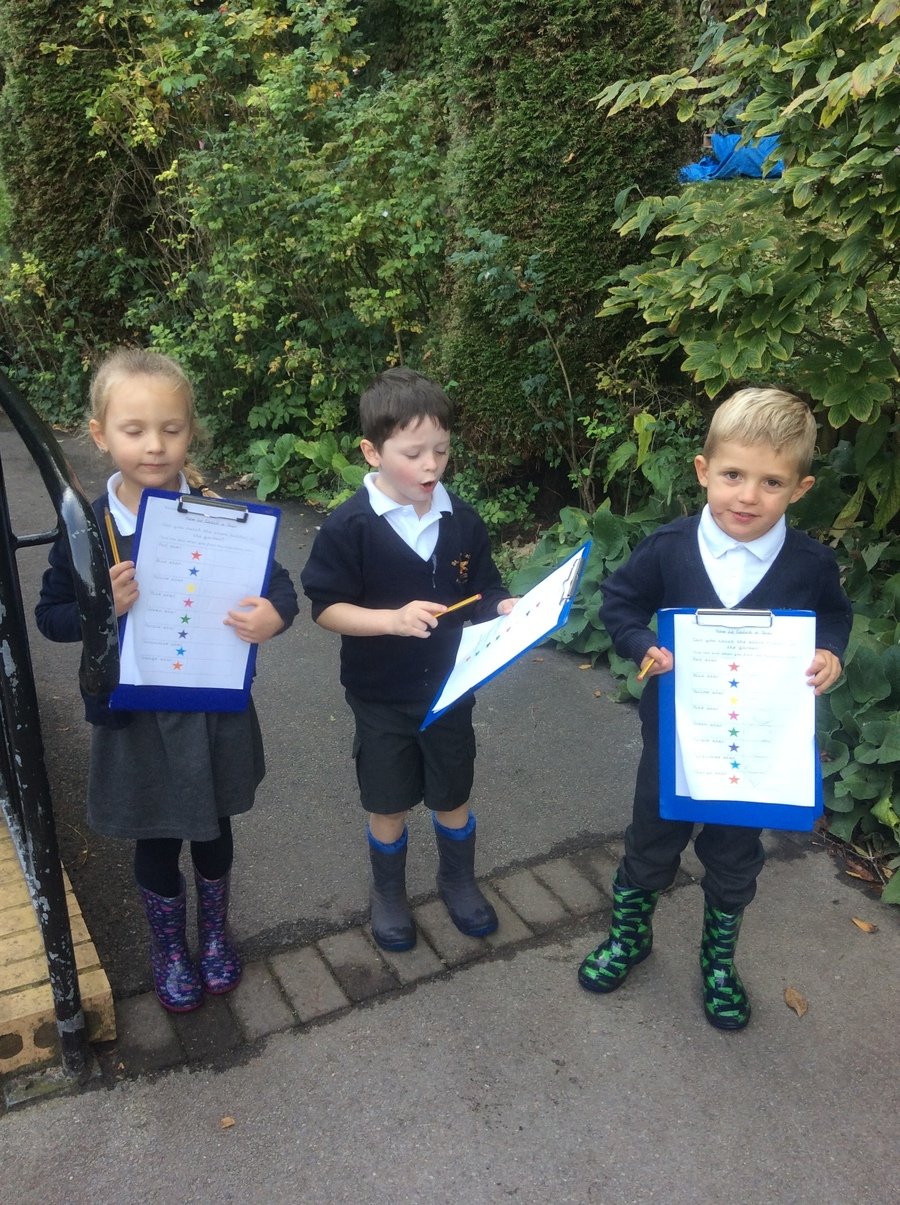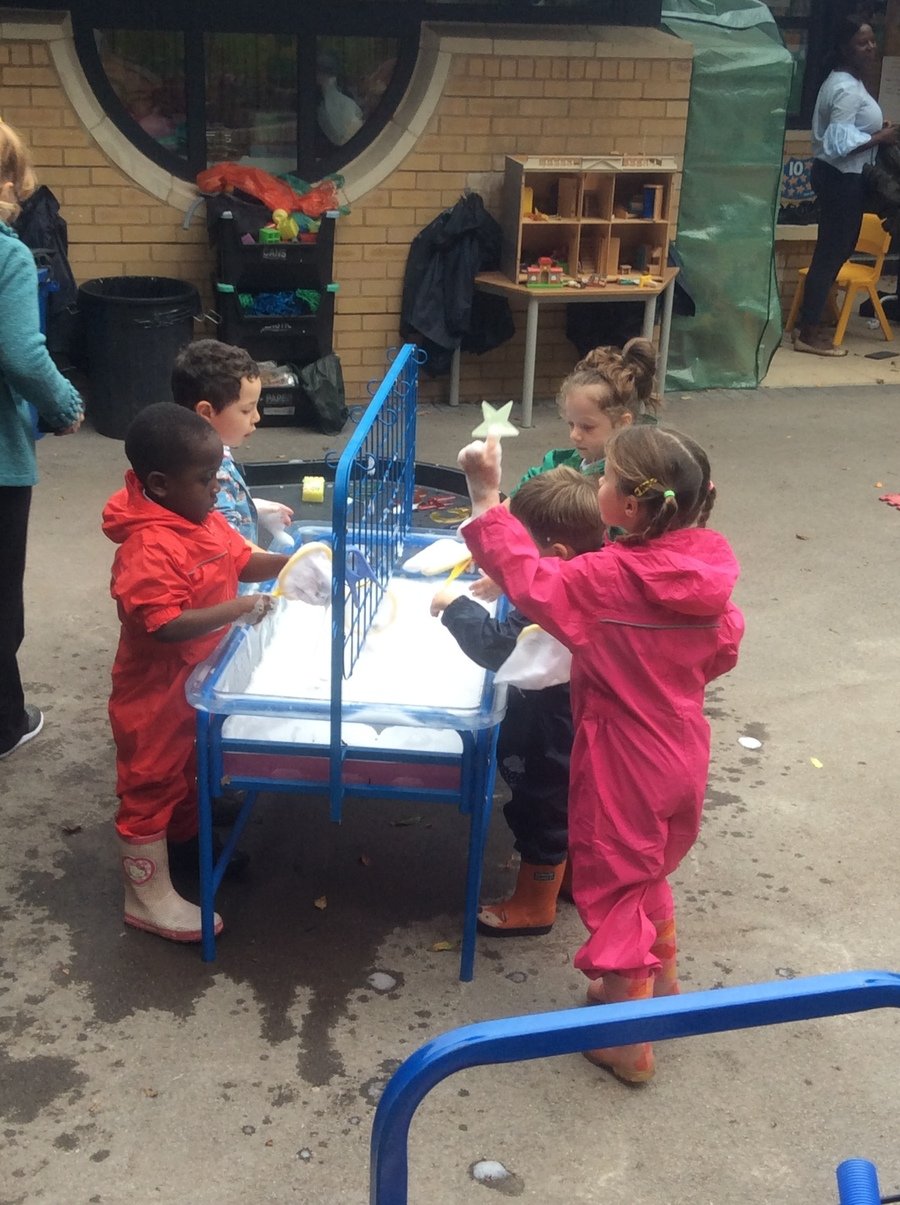 We have been having lots of fun exploring our wonderful outdoor area. We have enjoyed playing in the mud kitchen, performing songs and dances with our musical instruments, searching the grass area for minibeasts, fishing stars out of the water tray and much, much more!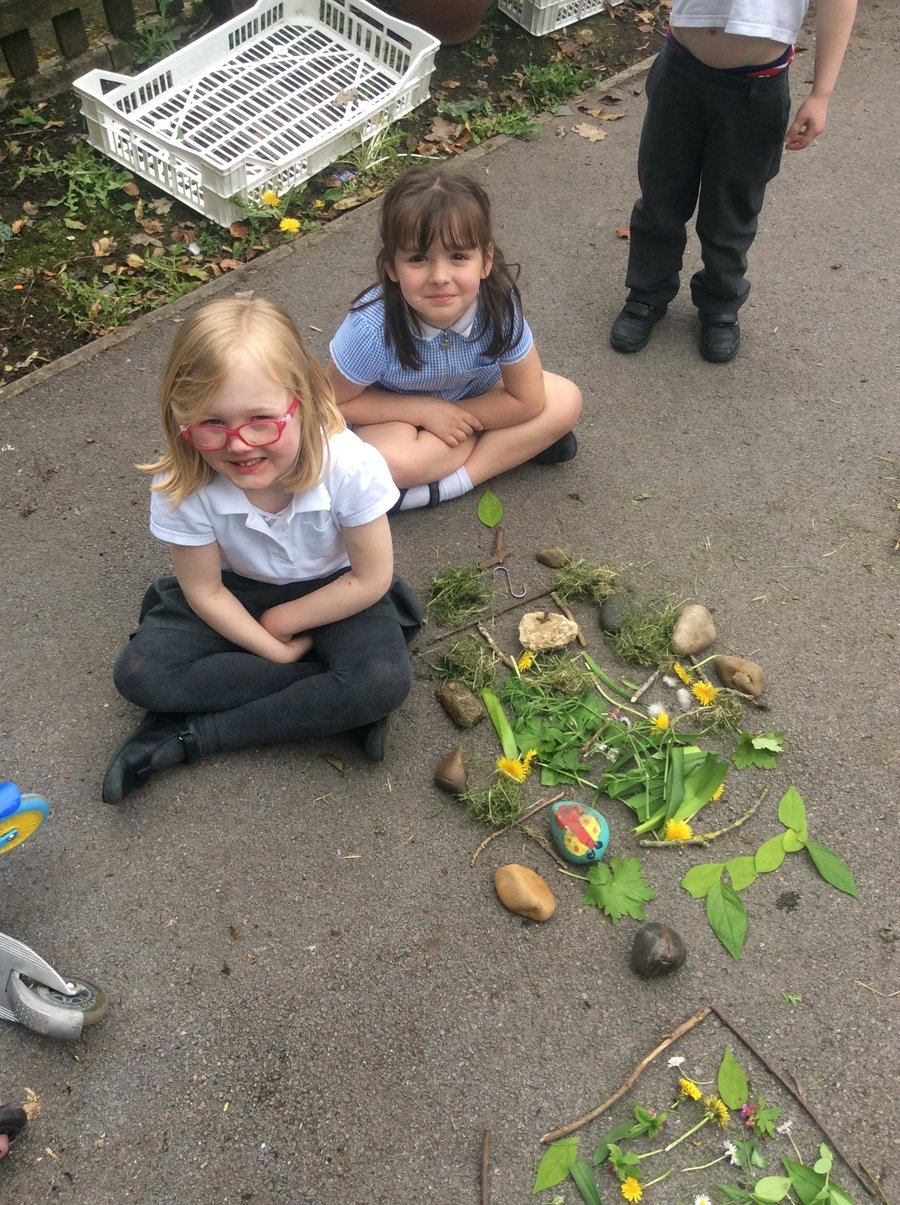 This term's project is called 'Blank Canvas' and we have been focusing on art and patterns in nature. We learnt about an artist called Andy Goldsworthy, who used natural objects to create art and we had a go ourselves in our outdoor area.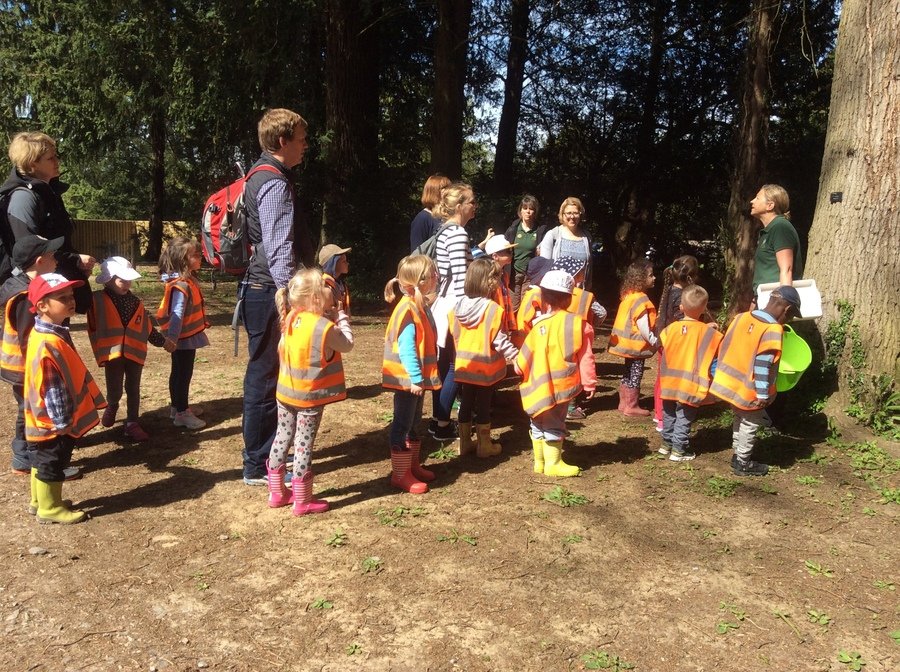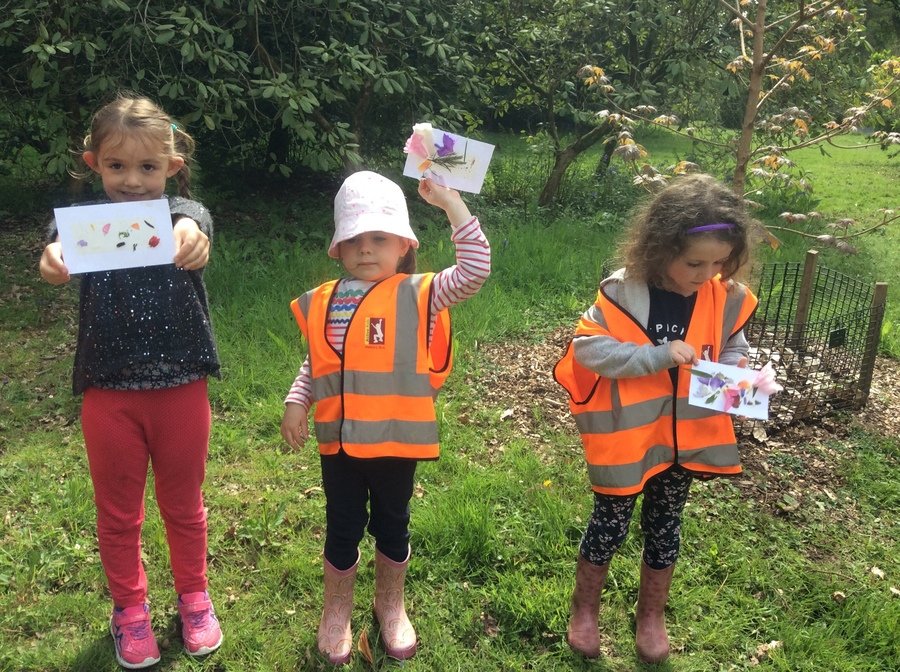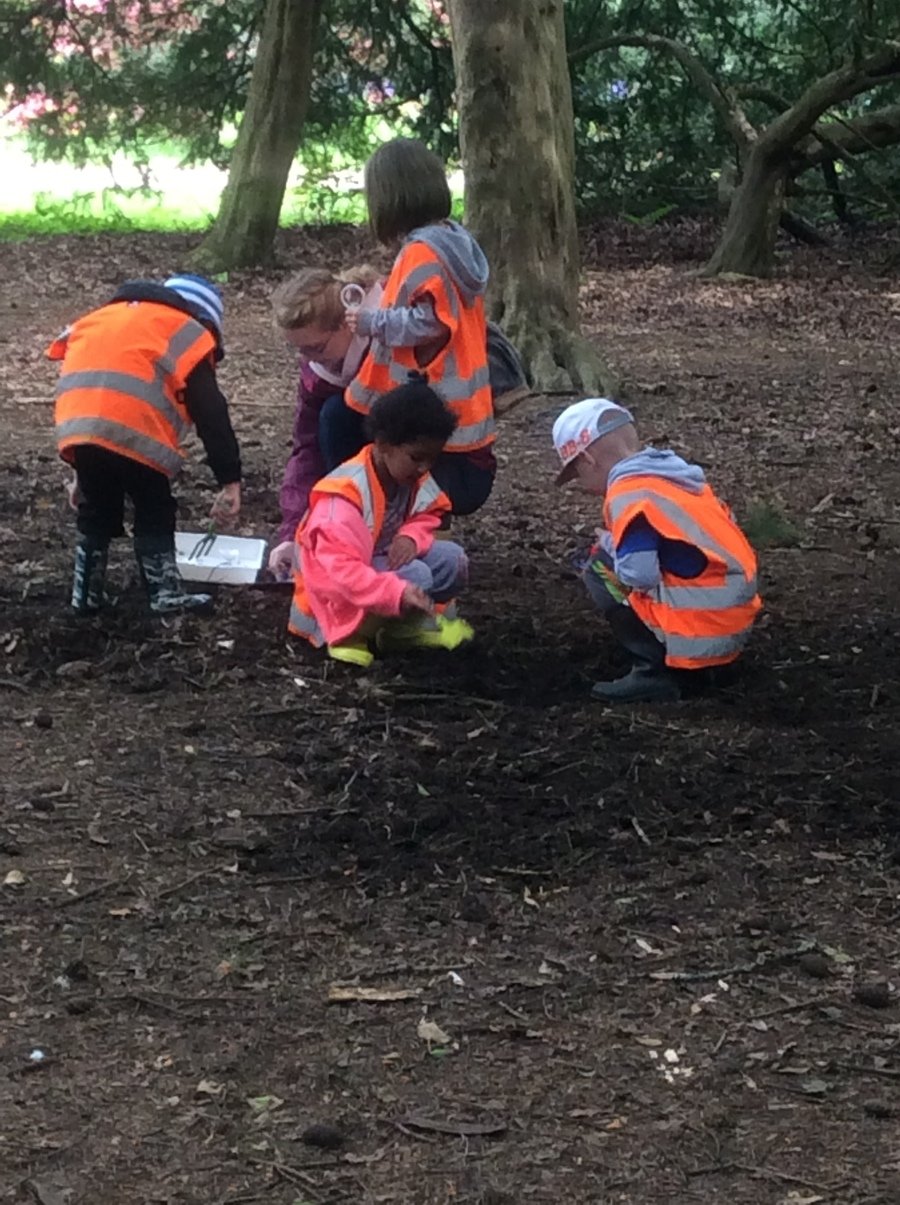 We had a fantastic day out at Westonbirt Arboretum and took part in two workshops. We started the day by looking for art in nature. We made colour palettes and were amazed by all of the different colours we found around us! We then used flowers, twigs and leaves to create our own artwork. In the afternoon, we went on a minibeast hunt. We found woodlouse, centipedes, millipedes and even some spiders! What a great day out!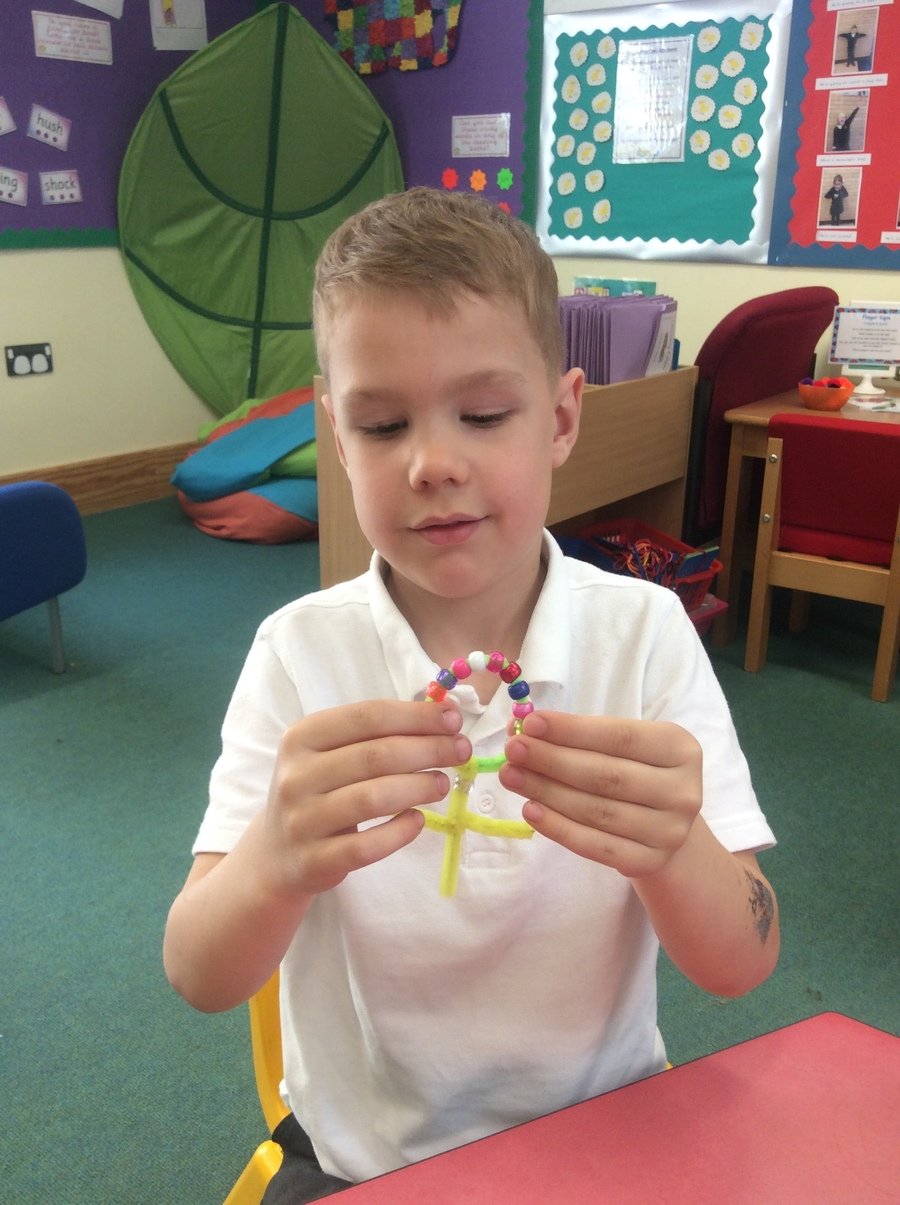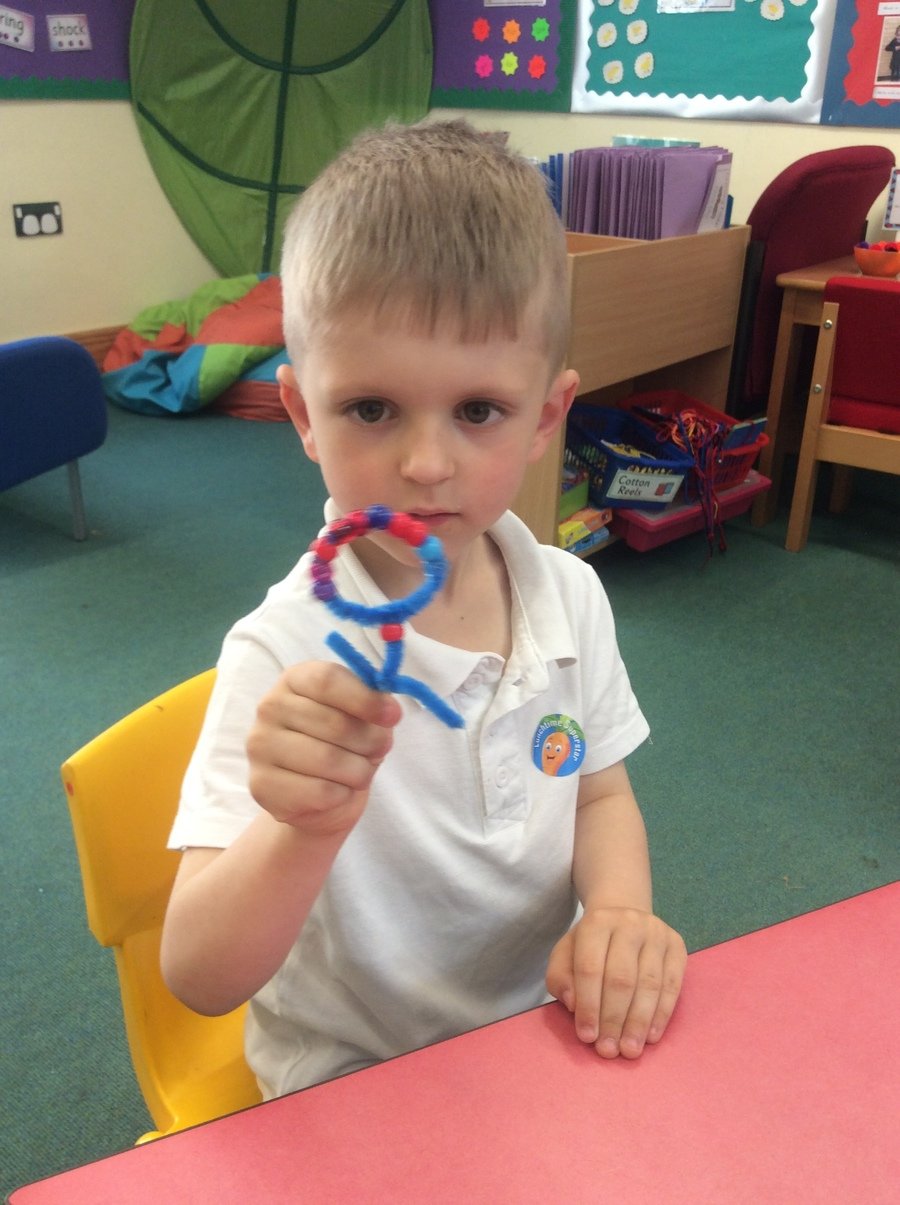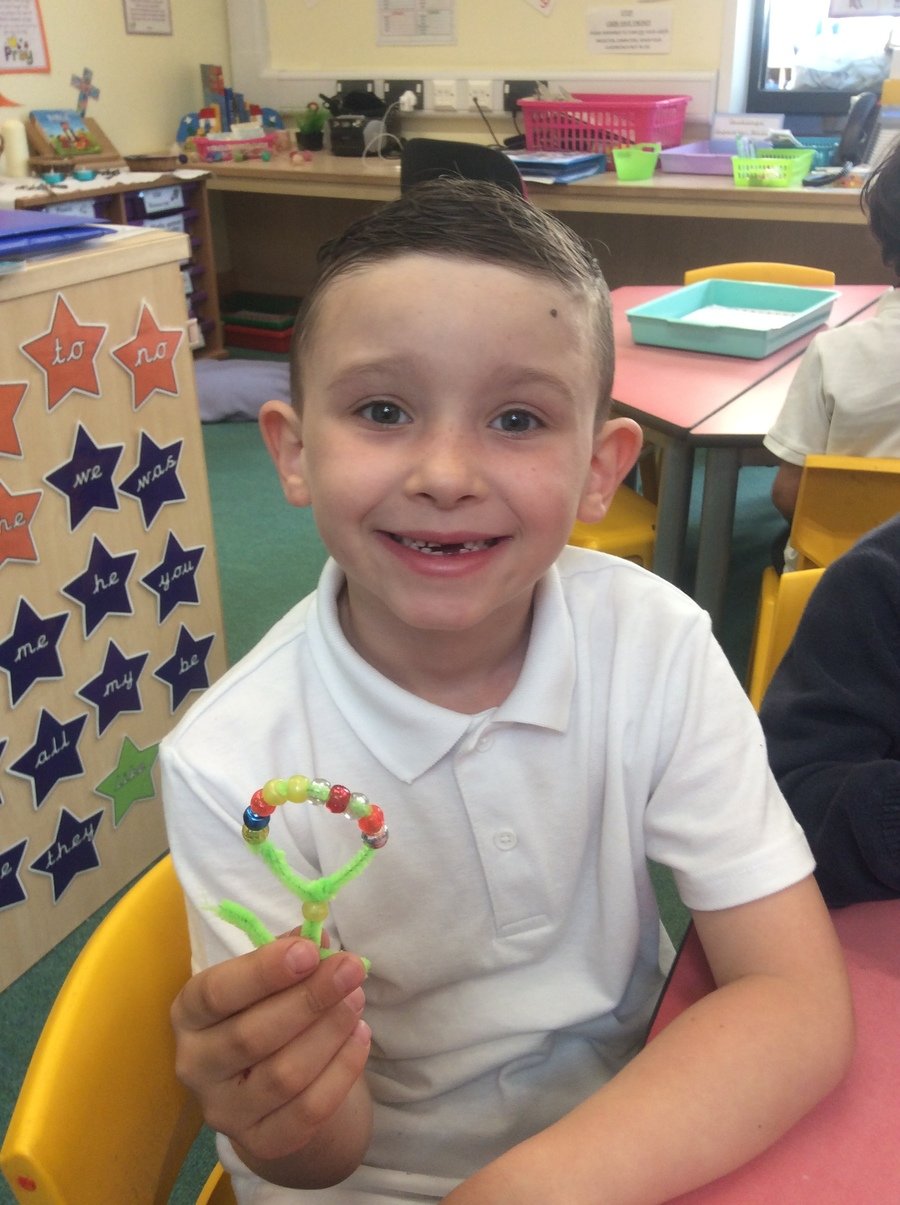 We have been learning that May is the month of Mary. We took part in a crowning of Mary assembly and found out how to pray the Rosary. We made our own mini rosary beads, with one decade on them and learnt to say the 'Hail Mary'.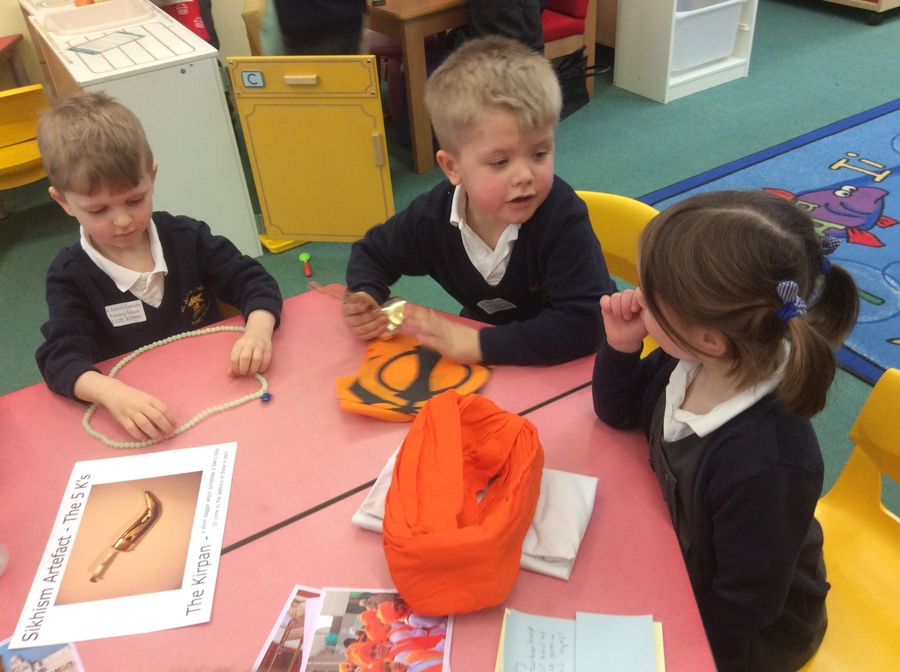 This term, we have been learning about Sikhism, a different religion. We explored a box of artifacts and discussed what we noticed was the same and different between this religion and Christianity.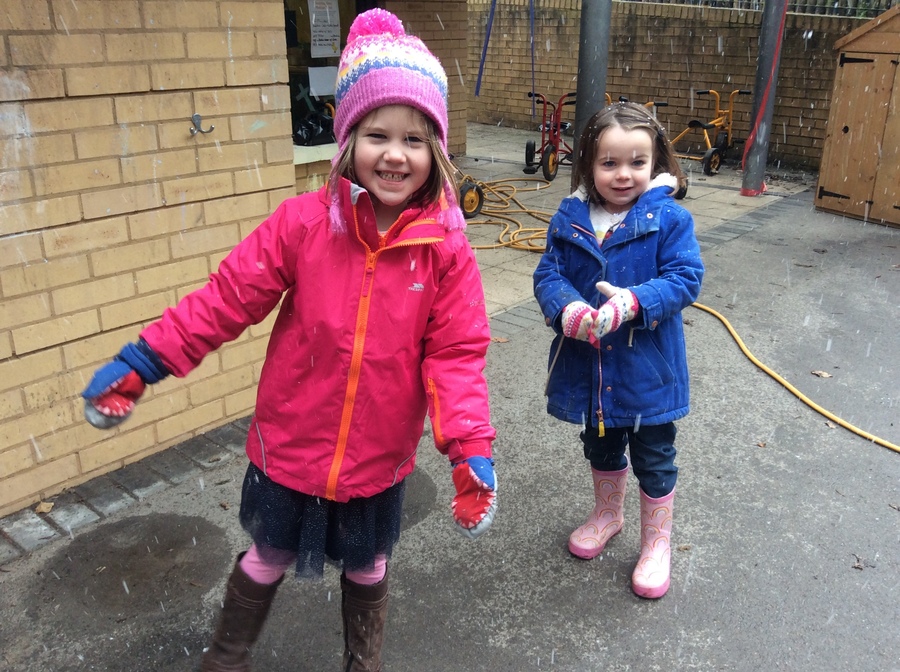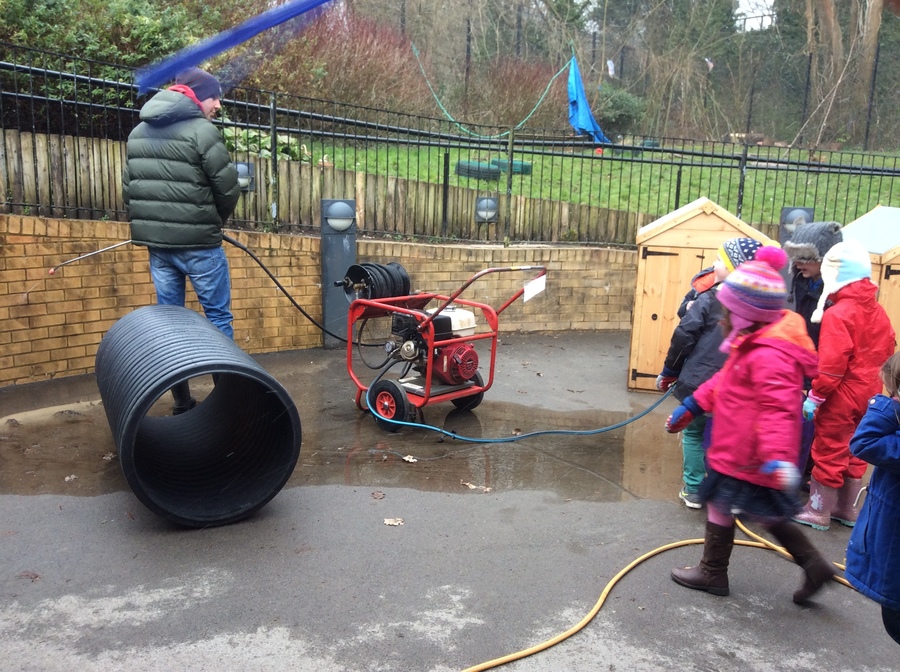 It's time for a 'Spring Clean'!! On a 'snowy' Saturday morning in March, a group of parents and children arrived at school ready to give the EYFS outdoor area a good clean. Despite the snow, they worked very hard to wash and scrub the walls, floor and resources to make the whole area sparkle. When the children arrived back at school the following week, they couldn't believe how fantastic their outdoor area looked! Thank you PTA!!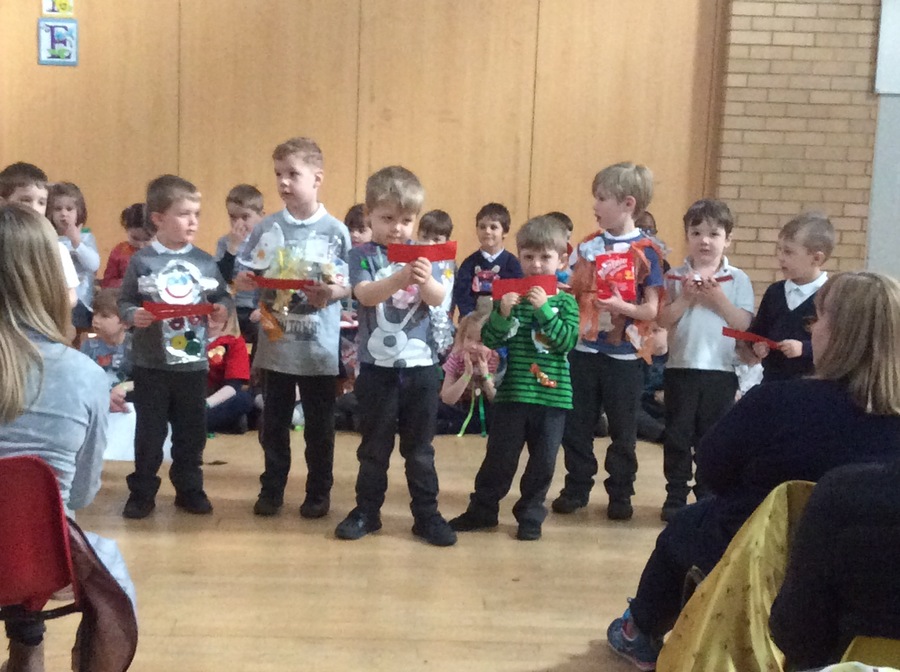 To end our project, we held an assembly for the EYFS parents. We wanted to tell them all about Laudato Si', the open letter from the Pope asking us all to take more care of our common home. The children shared their learning with their parents, showed off their recycled t-shirts and performed an 'under the sea' dance to remind them of the importance of recycling plastic.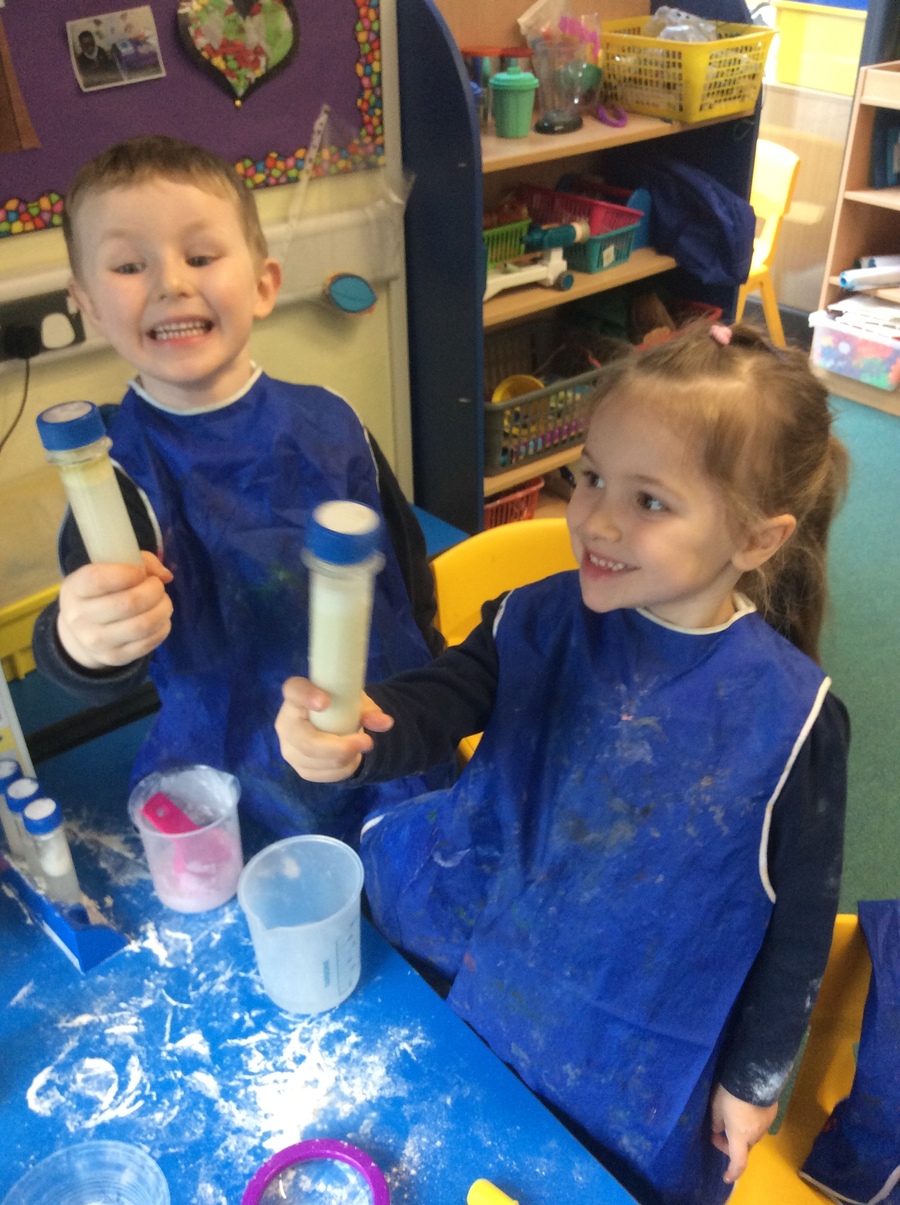 We enjoyed making our own potions to warn off the Evil Pea. We explored mixing different liquids together and investigated what would happen.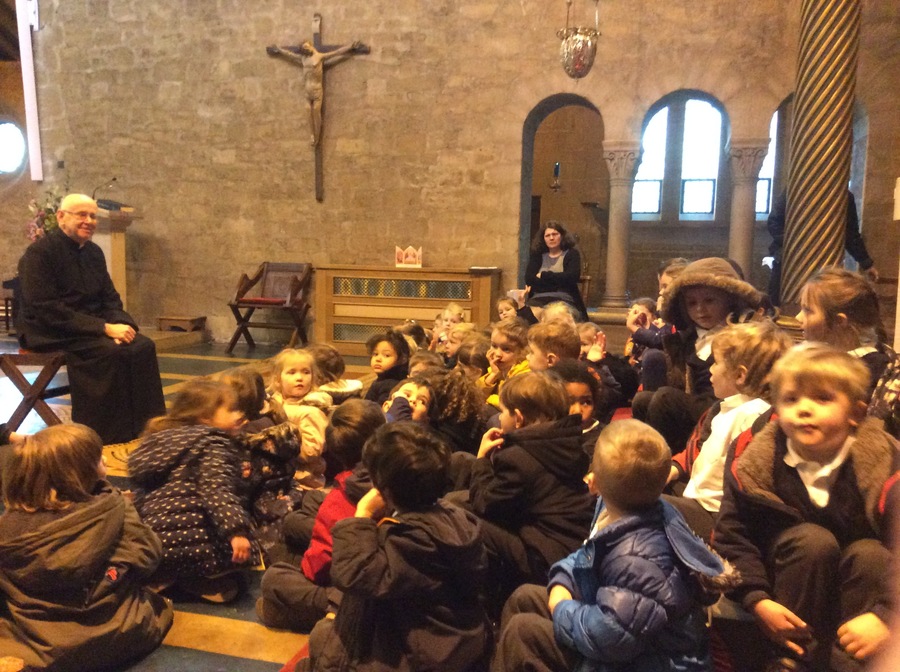 We visited St Alphege Church to find out about the job of a priest. We had a look around the church and talked to Father Malcolm, to learn all about his work. We prepared some interesting questions to ask him and also completed an artefact hunt whilst we were there.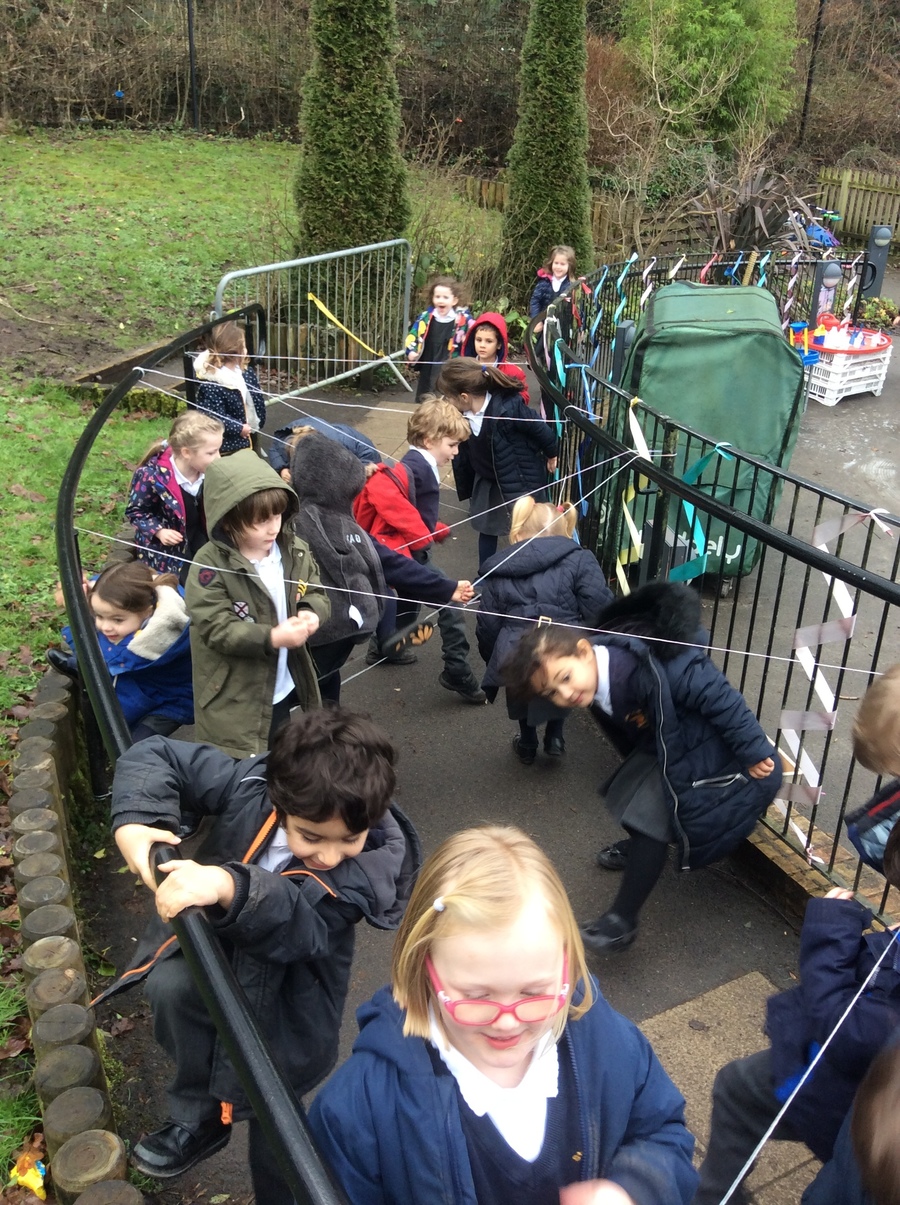 The Evil Pea has been up to no good this term. He has captured and frozen vegetables in blocks of ice, tied up the superheros in string and even held Bernie the Bear captive in the middle of a laser maze. Luckily, the children in Ducklings and Hedgehogs are so super that they were able to manoeuvre their way through the maze to rescue Bernie. Unfortunately the Evil Pea is still at large, so please keep a look out for the Escapea!!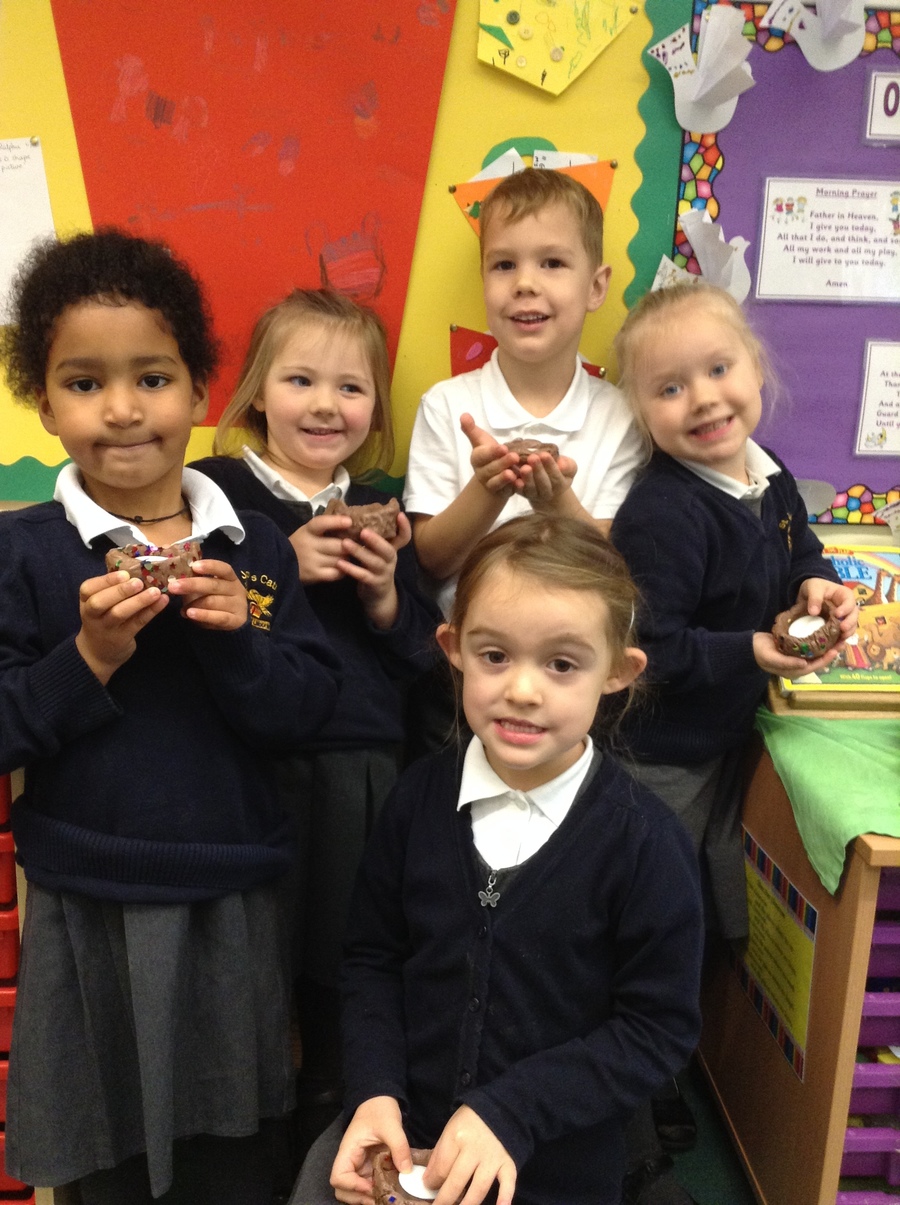 We have been thinking about Jesus. We have made candle holders out of clay to remind us that Jesus is 'The Light of the World.' We will use our candle holders when we say our prayers.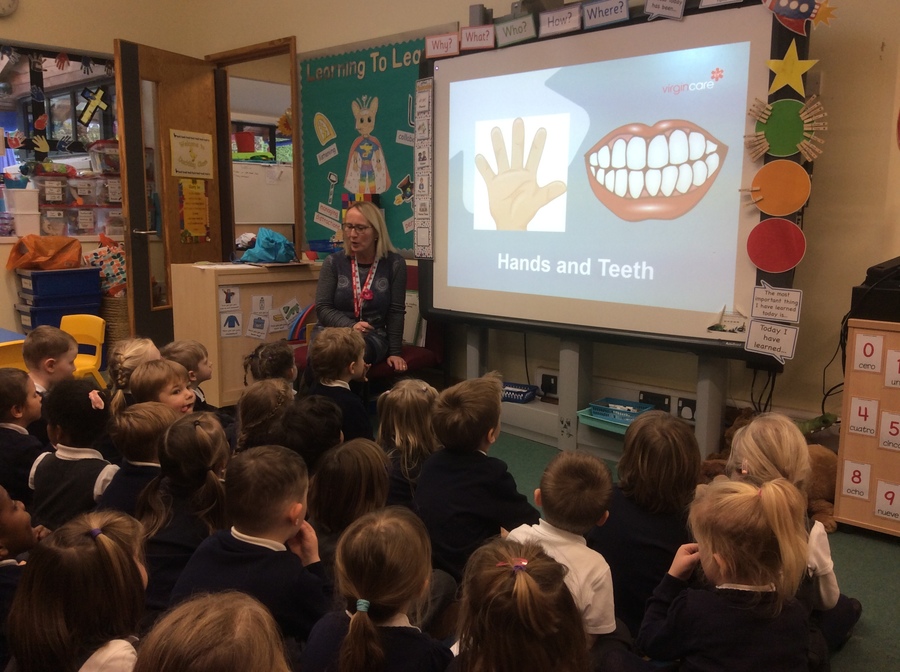 We had a visit from our school nurse. She came to talk to us about how to have healthy hands and teeth. We learnt lots about germs and how to wash our hands properly to make sure that we don't get poorly. We also learnt all about the different types of teeth that we have and how to keep them clean and healthy.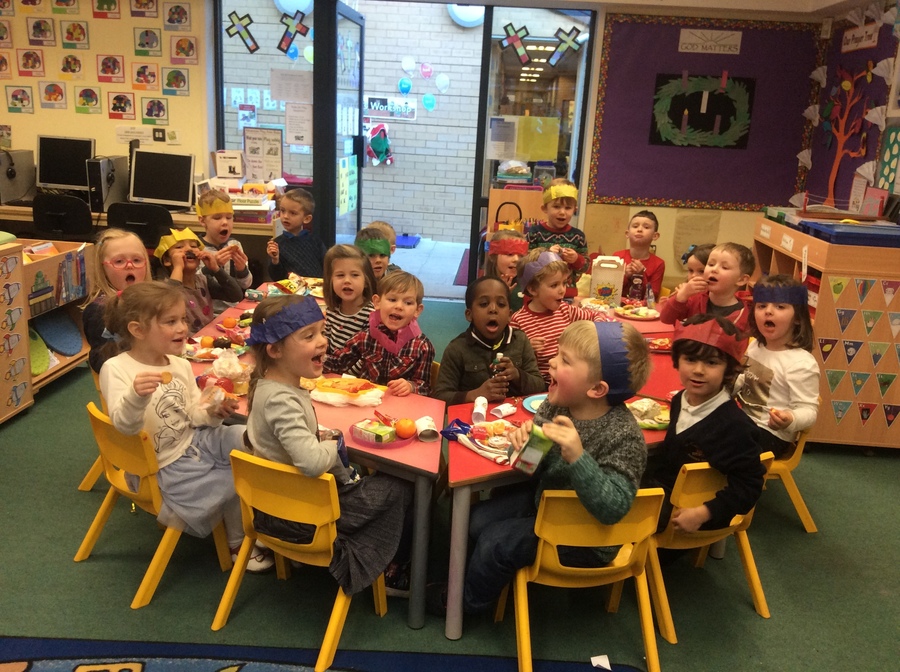 We ended our term with a fantastic Christmas party! After joining our friends in Key Stage 1 to dance and play games in the hall, we shared a party tea together and sang some Christmas songs. A great time was had by all!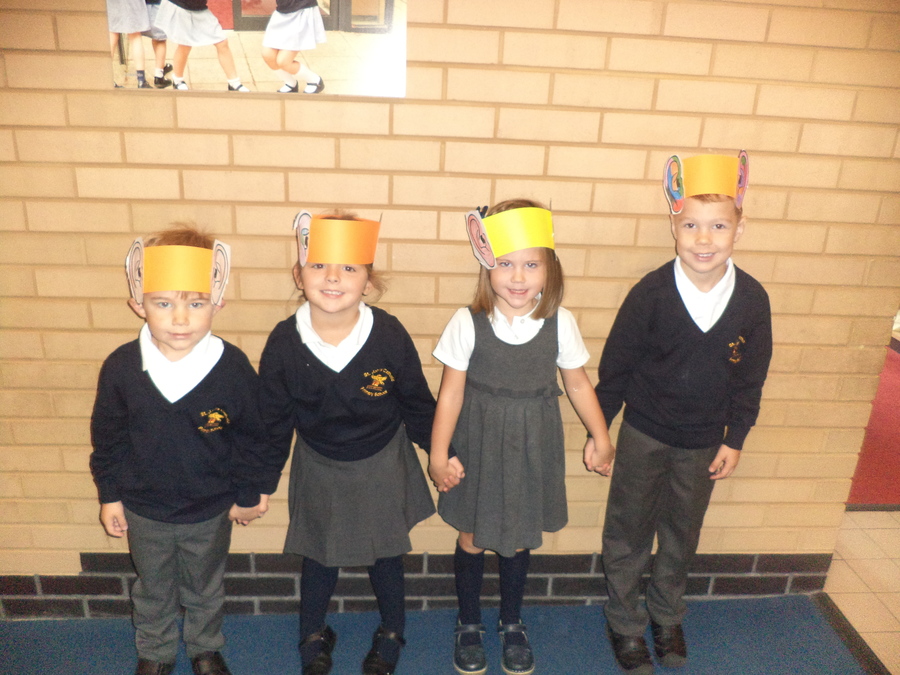 The children in Duckling class have been finding out how to be amazing listeners. They made their own 'listening ears' and went on a listening hunt around school. Apparently, they heard a lot of noisy children!!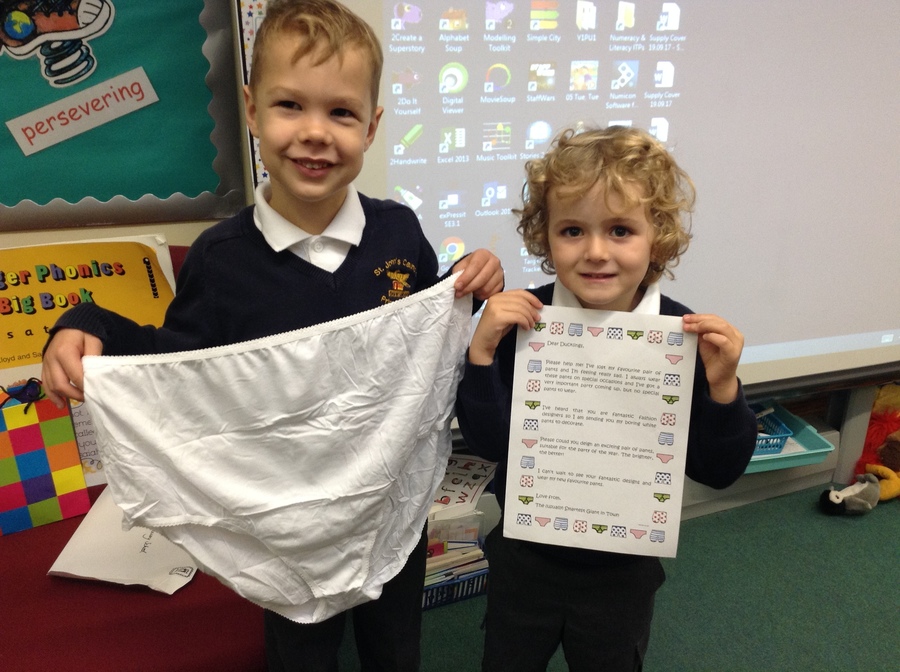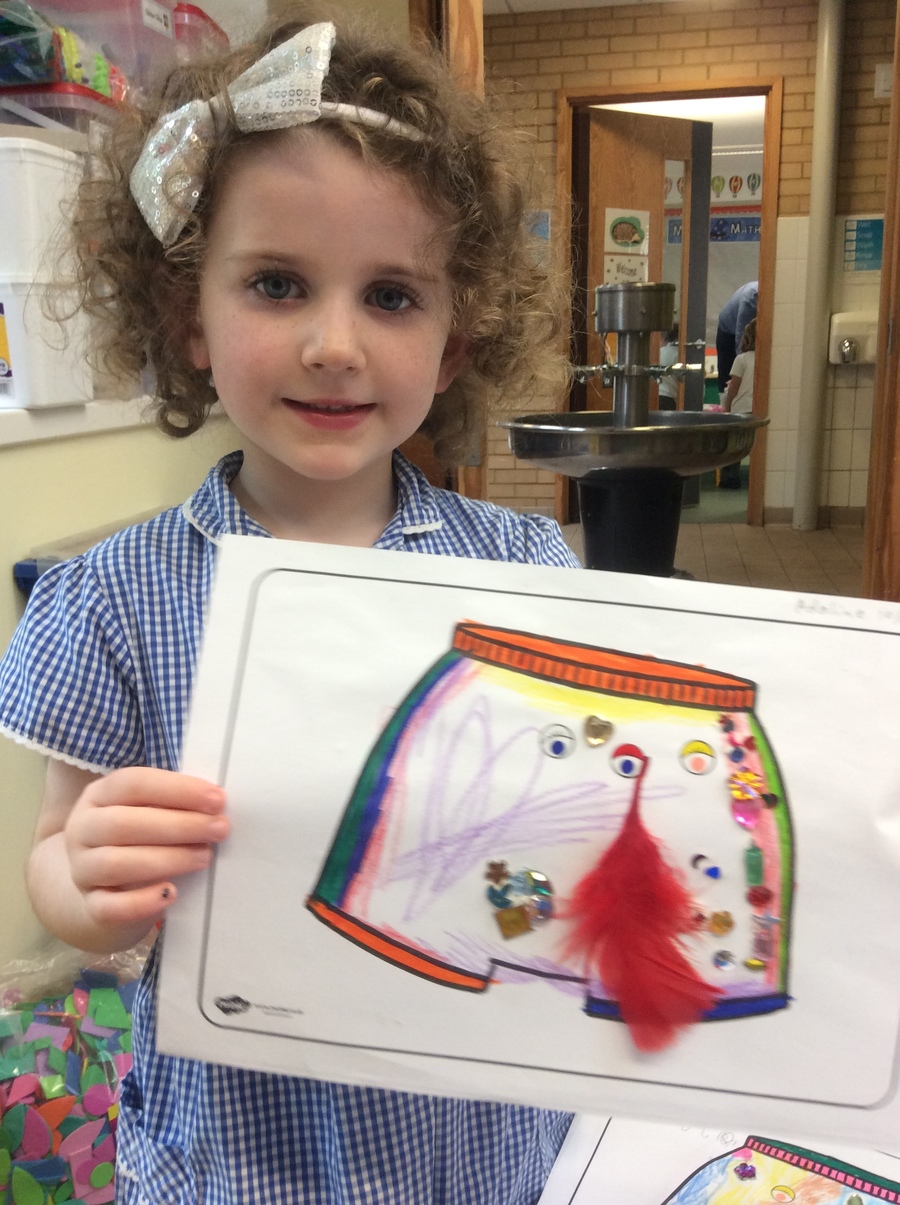 What an exciting day! We received a letter from a Giant today. He had lost his smartest pants and needed our help to design him some new ones before he goes to a party. He sent us a white pair to decorate. We used all of our creative skills to plan our designs and then took a class vote to decide which the giant would like best. We chose this 'rainbow glittery' design and worked as a team to make the giant's new pants!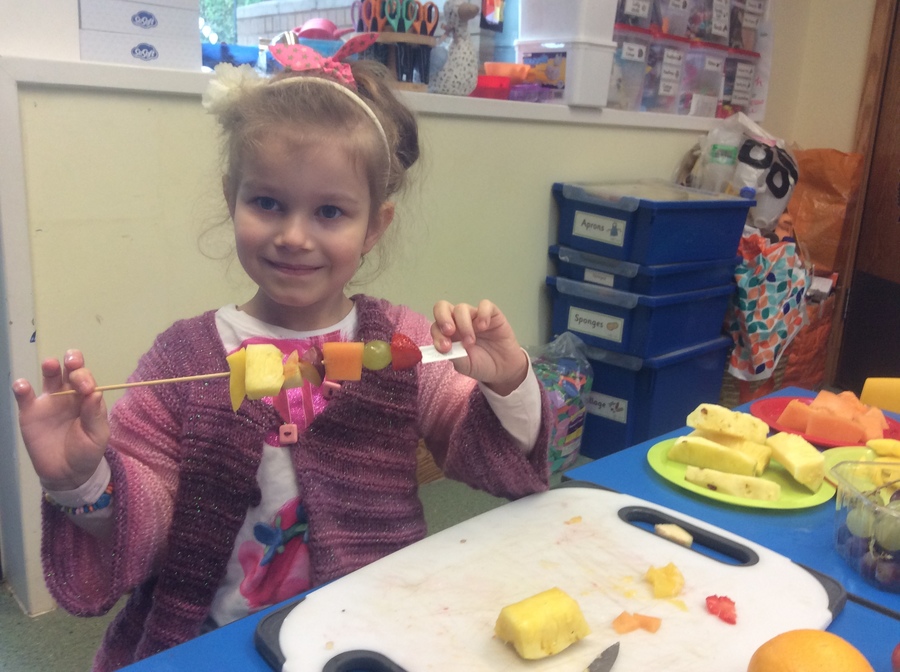 We ended our project with our very own 'Colour Carnival'. The Ducklings arrived at school dressed in some really colourful outfts and spent the morning preparing. They made carnival masks and hat, as well as cutting up colourful fruit to make their own 'rainbow kebabs'. In the afternoon, they danced to carnival music, took part in a carnival parade, and shared their fruit kebabs with their friends. What a bright, colourful day!