Foxes
Class teacher: Mr A Allsop
Dear Parent/Carers
Welcome to our dedicated class page! Whenever we have got anything we would like share - photographs, letters, exciting work we are doing - we'll put it on our page.
Term 2
Welcome back to Term 2. This term our project is called: Can We Build It? Here is our Curriculum Overview and here is our start of term letter which will provide you with some useful dates and information as we head towards Christmas.
Term 1 September 2019
It's September and we are excited to be starting a new year...
Tell Me a Story: Rock On!
Here is some information about our curriculum this term:
Tell Me A Story Curriculum Overview
Learning Times Tables
This term we will be using Times Table Zappers each day. Read more below:
Times Table Rockstars Login Help
Our Reading Challenge
This year we are excited to be starting a new reading challenge. All the Year 3 & 4 classes are working together to read 100 different books between us. Here are the books. Why not have a look and decide which book you'd like to read next:
Spelling
Starting No Nonsense Spelling in Term 2
We have attached a copy (below) of our presentation for those parents that were unable to attend our Spelling Sessions.
No Nonsense Spelling Information for Year 3 & 4
After half term the children in our class will be having spellings tests on a Friday on a fortnightly basis but they will be bringing home spelling activities each week to complete and to bring back by the following Thursday.
Within school we will be spending an increased time on our spelling (3 sessions a week).
Here are the spelling lists from Year 2 to Year 4. These lists might help identify any words your child is struggling with:
Year 3 and Year 4 Spelling List
Stone Age Day
On Wednesday 10th October, we had a day celebrating the Stone Age. We had great fun dressing up in the style of the Stone Age and doing various Stone Age activities.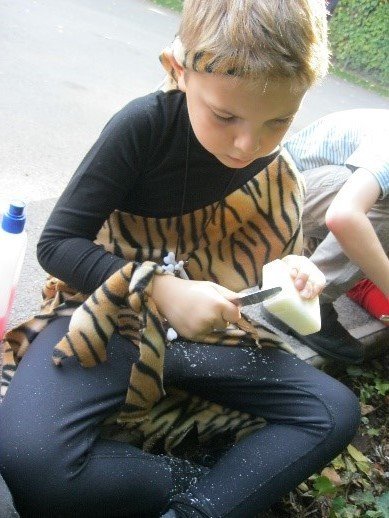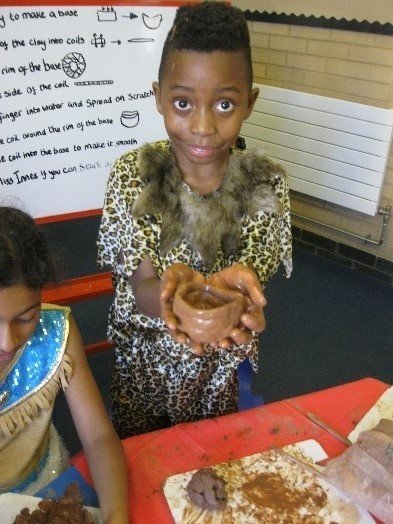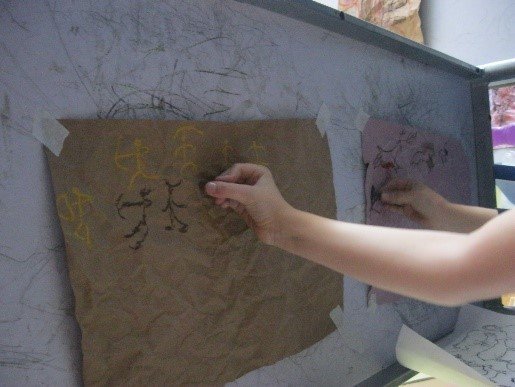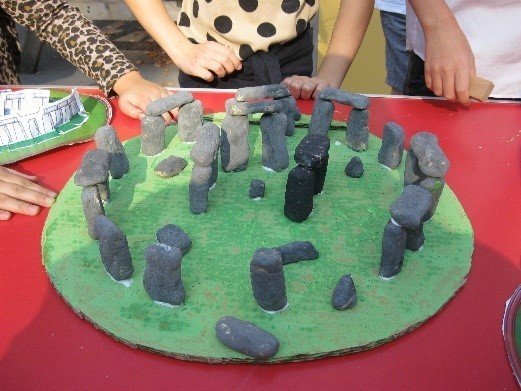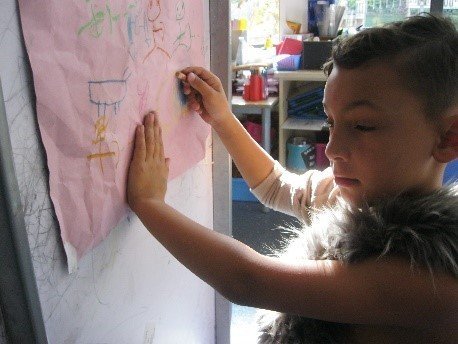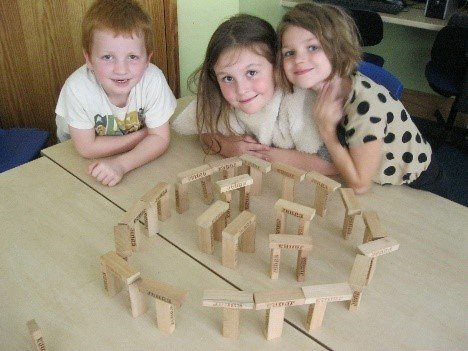 Some of us made bread using the technique they would have used in the Stone Age. We used mushy dough to make shapes and they were cooked in the oven.
We also made sour dough which we cooked and painted grey. Once they had dried, we glued them together to build Stonehenge!
Another of our activities was clay pot making - we shaped, molded and watered our pots – some of our pots kept breaking, but we had time after break to make another pot.
We also made cave paintings. What we got some sugar paper and scrunched it up twice and used pastels to draw lots of good things.
We used chalk and drew around our hand and cut it out, we smudged the pastel to make it look like cave paintings. Some of us went under the table and pretended that it was our cave.
The final activity was using soap and knives to carve different Stone Age tools. Stone Age men used spears to catch fish. I also made a piece of jewelery and modelled flint tools. It was fun but it took hard work to carve quite a strong piece of soap.

What A Lovely Day! I LOVE STONE AGE DAY!