Ducklings
Class teacher: Miss N Pullen
Dear Parent/Carers
Welcome to our dedicated class page! Whenever we have got anything we would like share - photographs, letters, exciting work we are doing - we'll put it on our page.

TERM 1
Parents' workshop - Phonics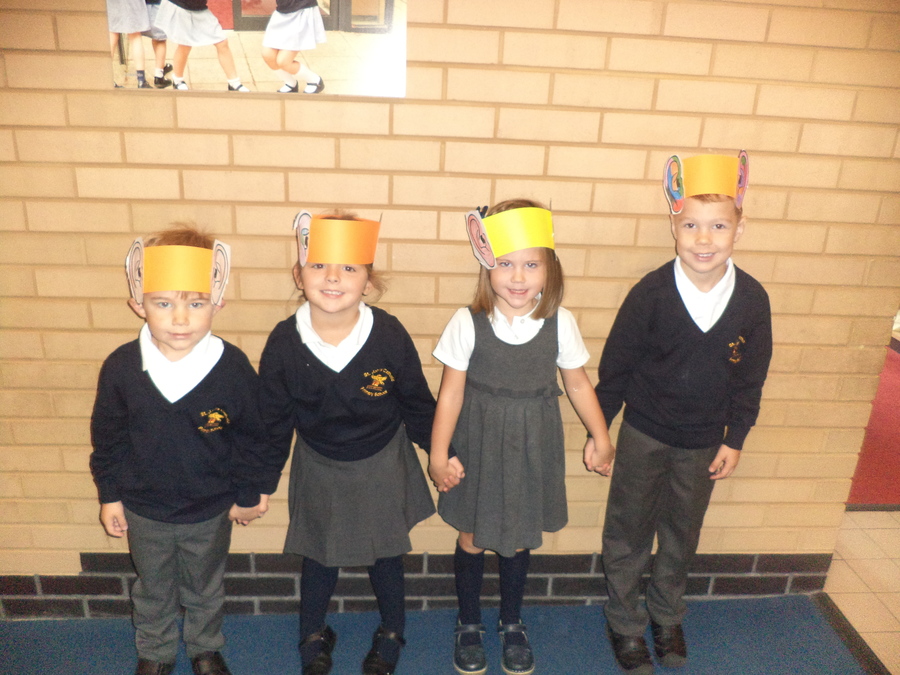 The children in Duckling class have been finding out how to be amazing listeners. They made their own 'listening ears' and went on a listening hunt around school. Apparently, they heard a lot of noisy children!!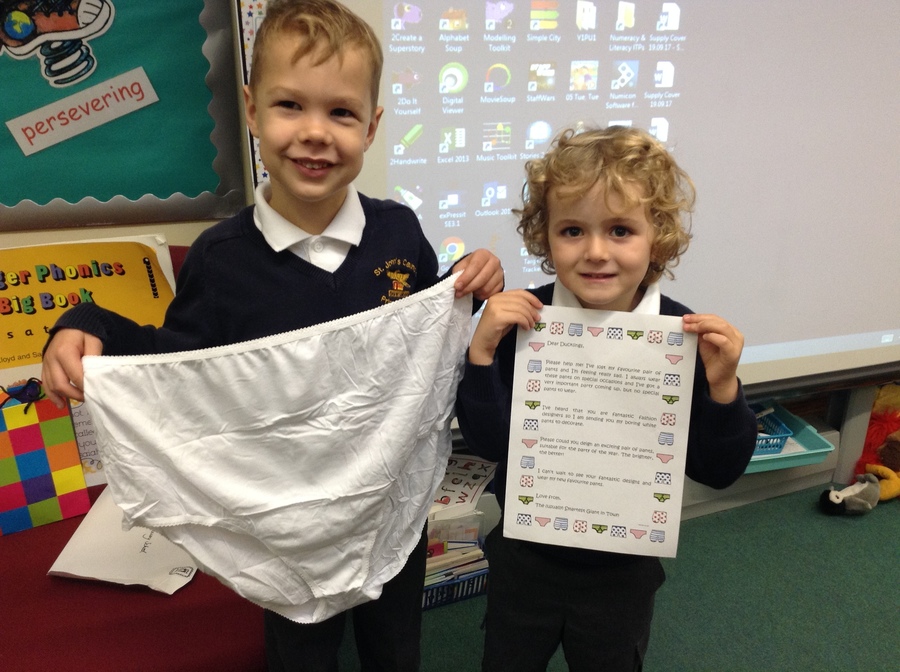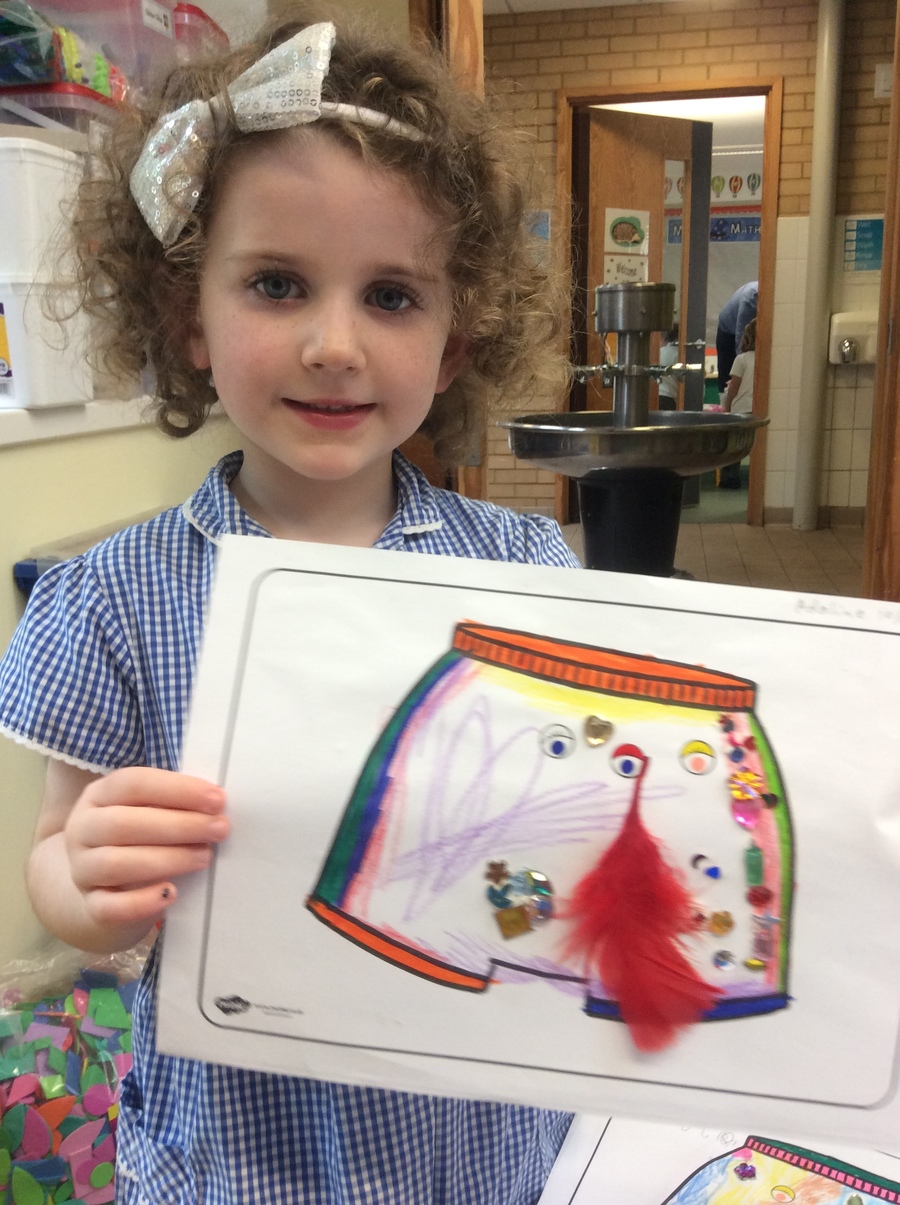 What an exciting day! We received a letter from a Giant today. He had lost his smartest pants and needed our help to design him some new ones before he goes to a party. He sent us a white pair to decorate. We used all of our creative skills to plan our designs and then took a class vote to decide which the giant would like best. We chose this 'rainbow glittery' design and worked as a team to make the giant's new pants!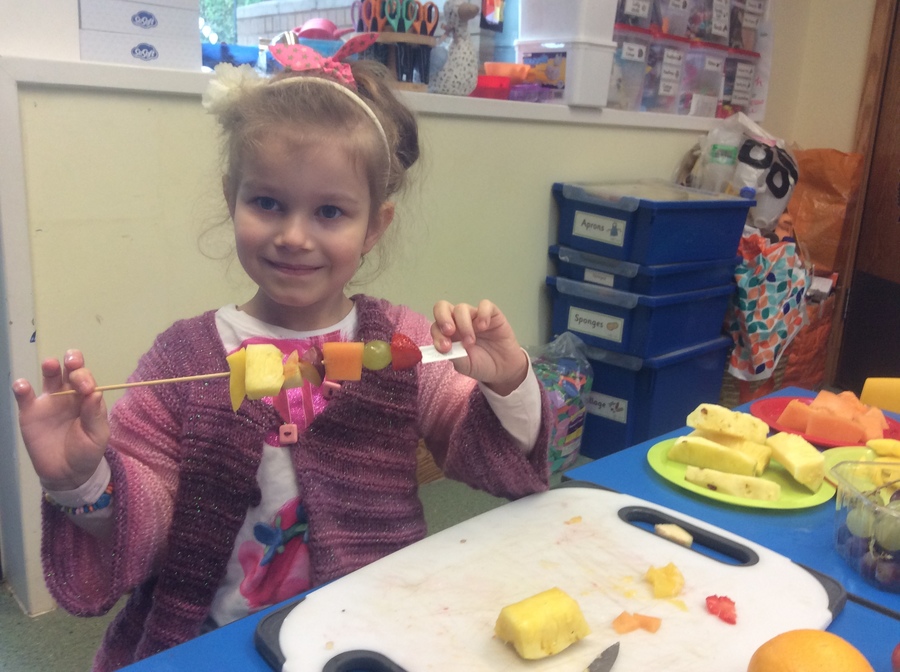 We ended our project with our very own 'Colour Carnival'. The Ducklings arrived at school dressed in some really colourful outfts and spent the morning preparing. They made carnival masks and hat, as well as cutting up colourful fruit to make their own 'rainbow kebabs'. In the afternoon, they danced to carnival music, took part in a carnival parade, and shared their fruit kebabs with their friends. What a bright, colourful day!