Dragonflies
Class teacher: Miss F Grout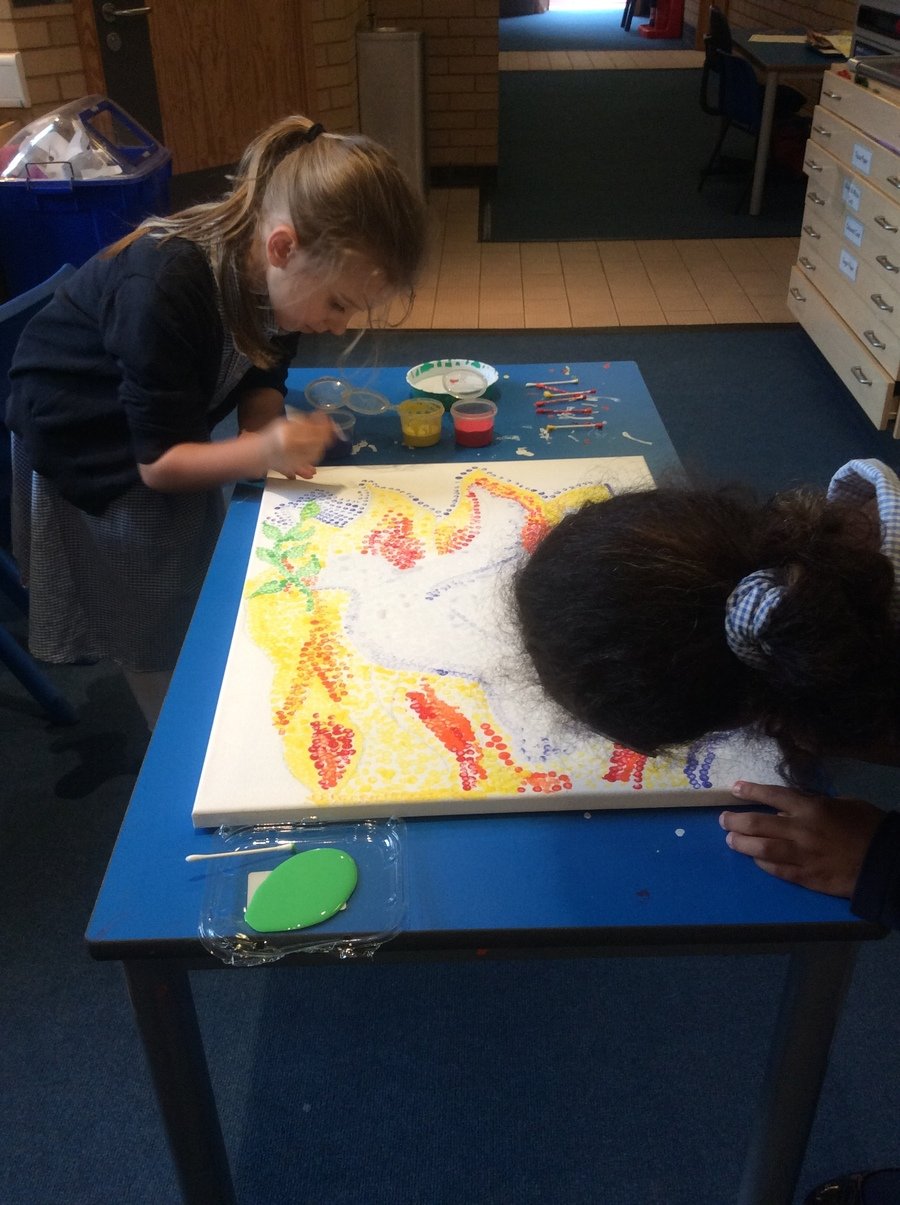 On the last day of term we had a whole school art day. Each phases had a different artistic style to learn about and create a Holy Spirit canvas in that style. We had pointillism.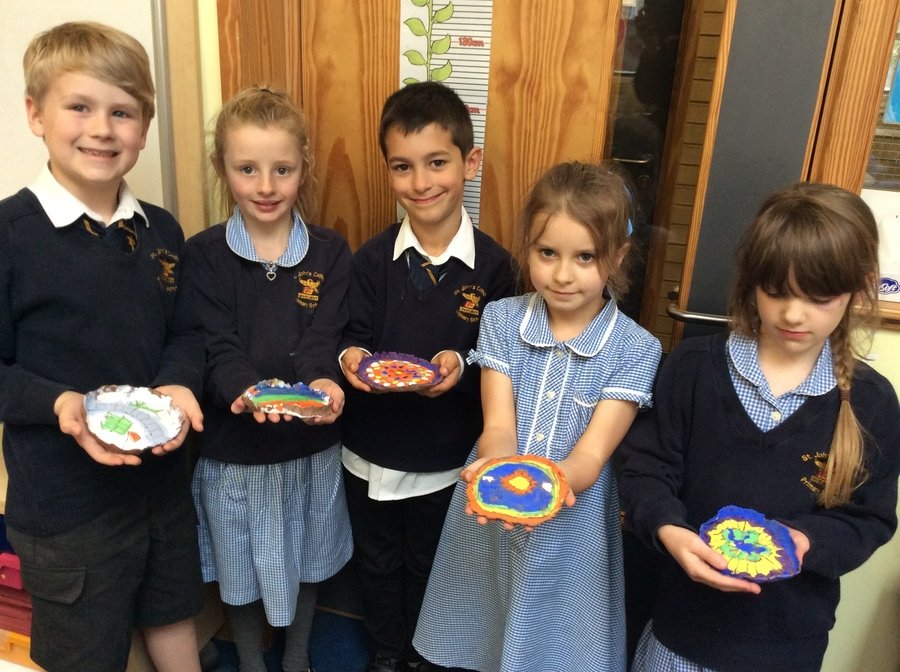 During our Blank Canvas project we have looked at lots of different artistic materials, the children loved using clay to create their own plates.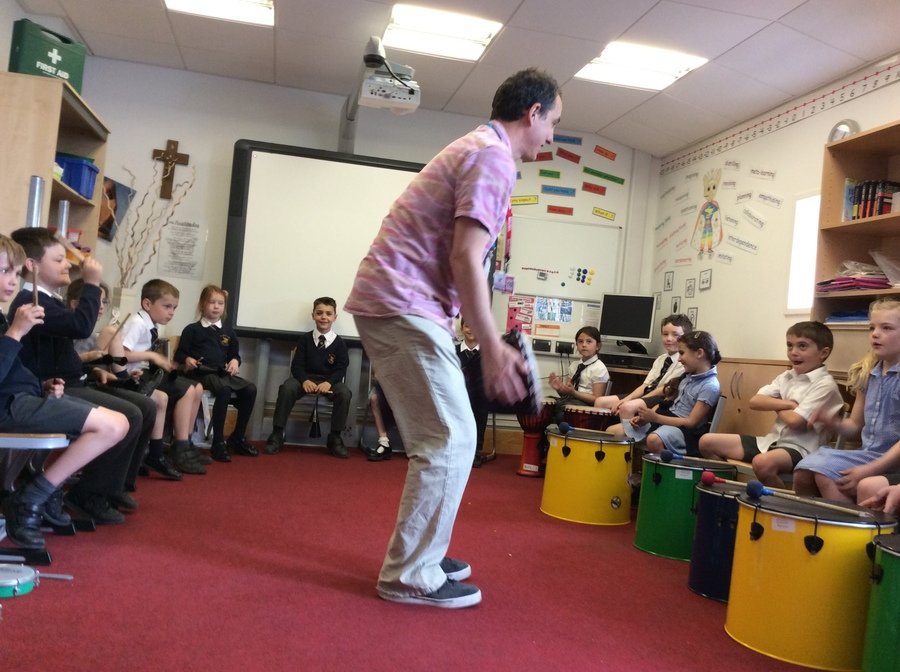 Dragonfly class have been very lucky to have Samba music lessons this term. They have loved it so much!
Term 4- A Drop in the Ocean - Laudato Si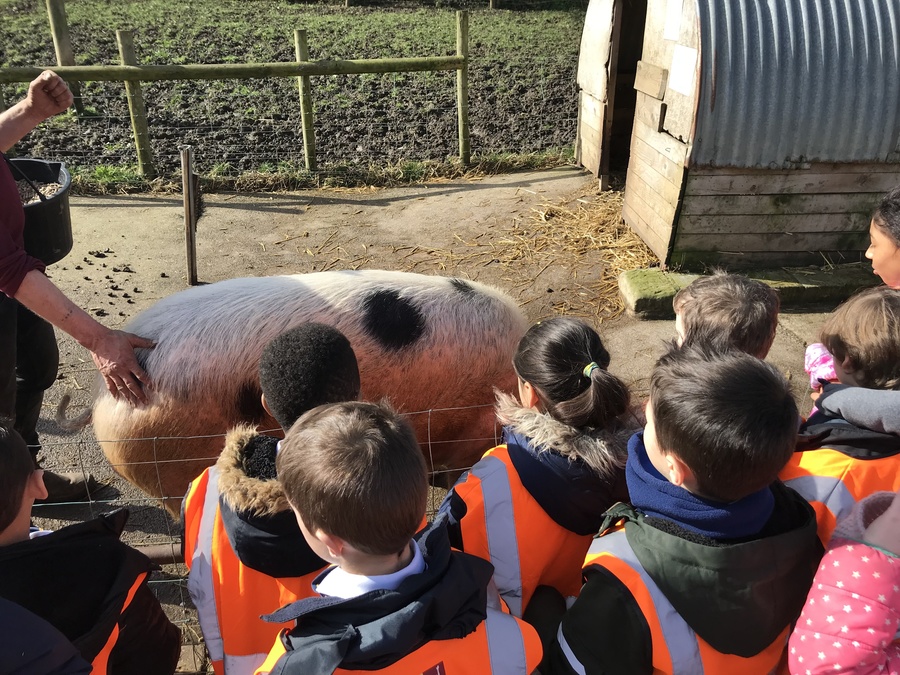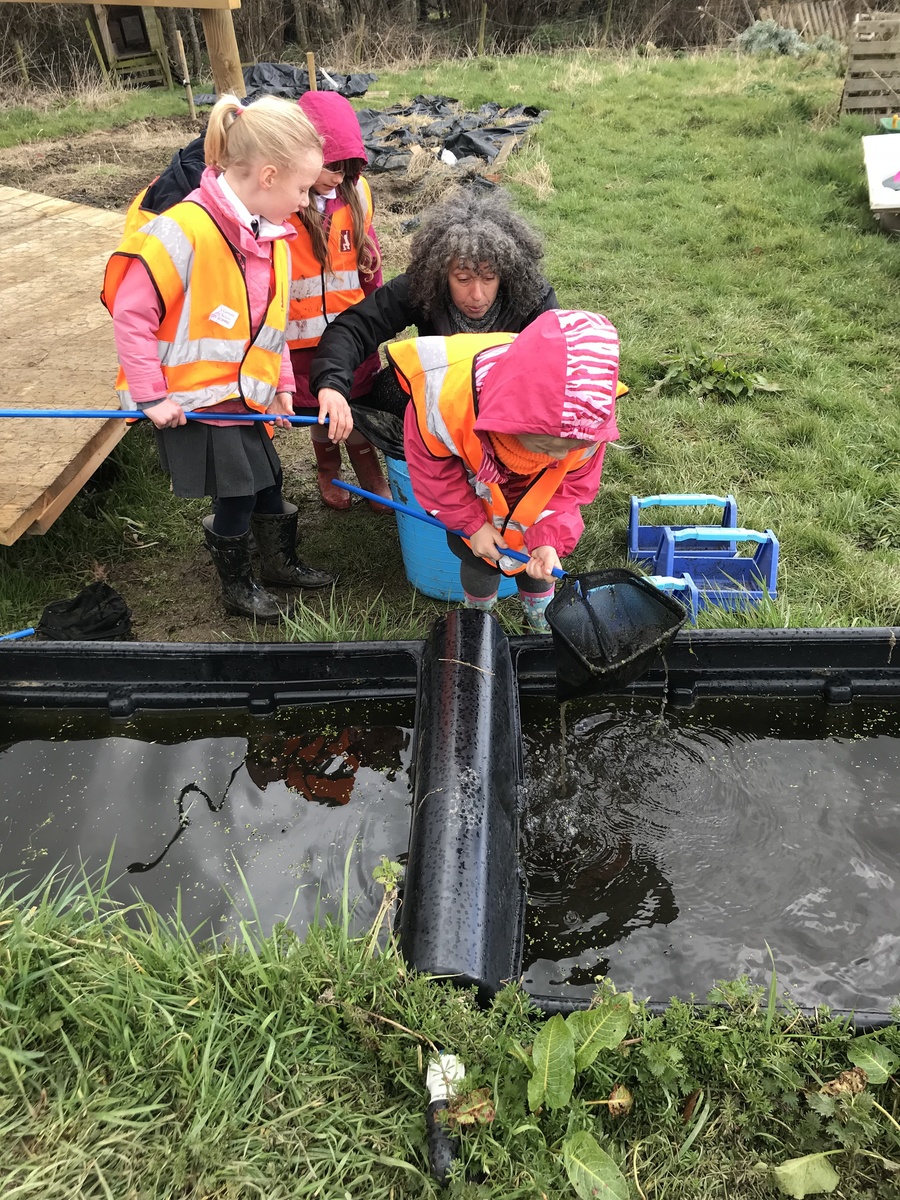 We absolutely loved our visit to Bath City Farm. We fed pregnant goats, stoked pigs and even went pond dipping! We then had a lovely walk back from the Farm to school. Spotting lots of different aspects of nature on our way.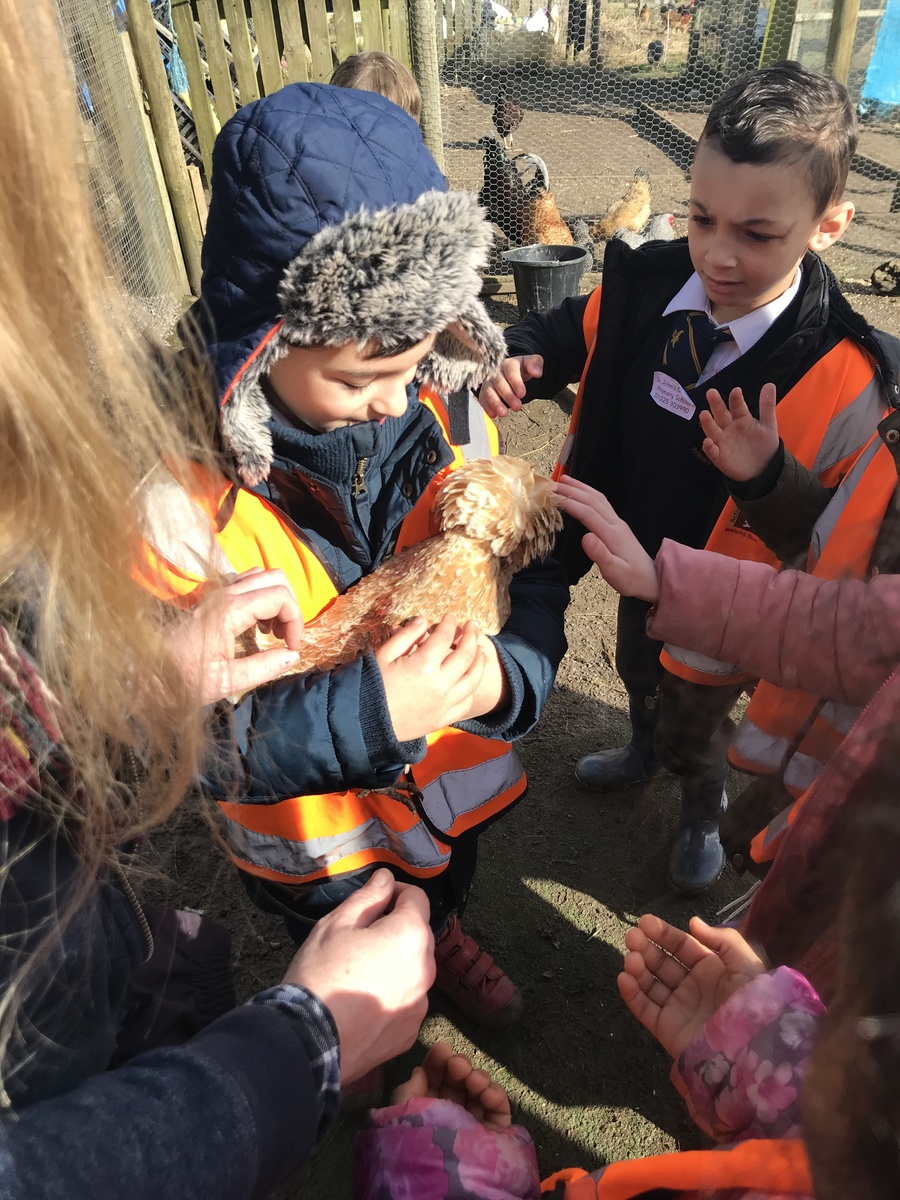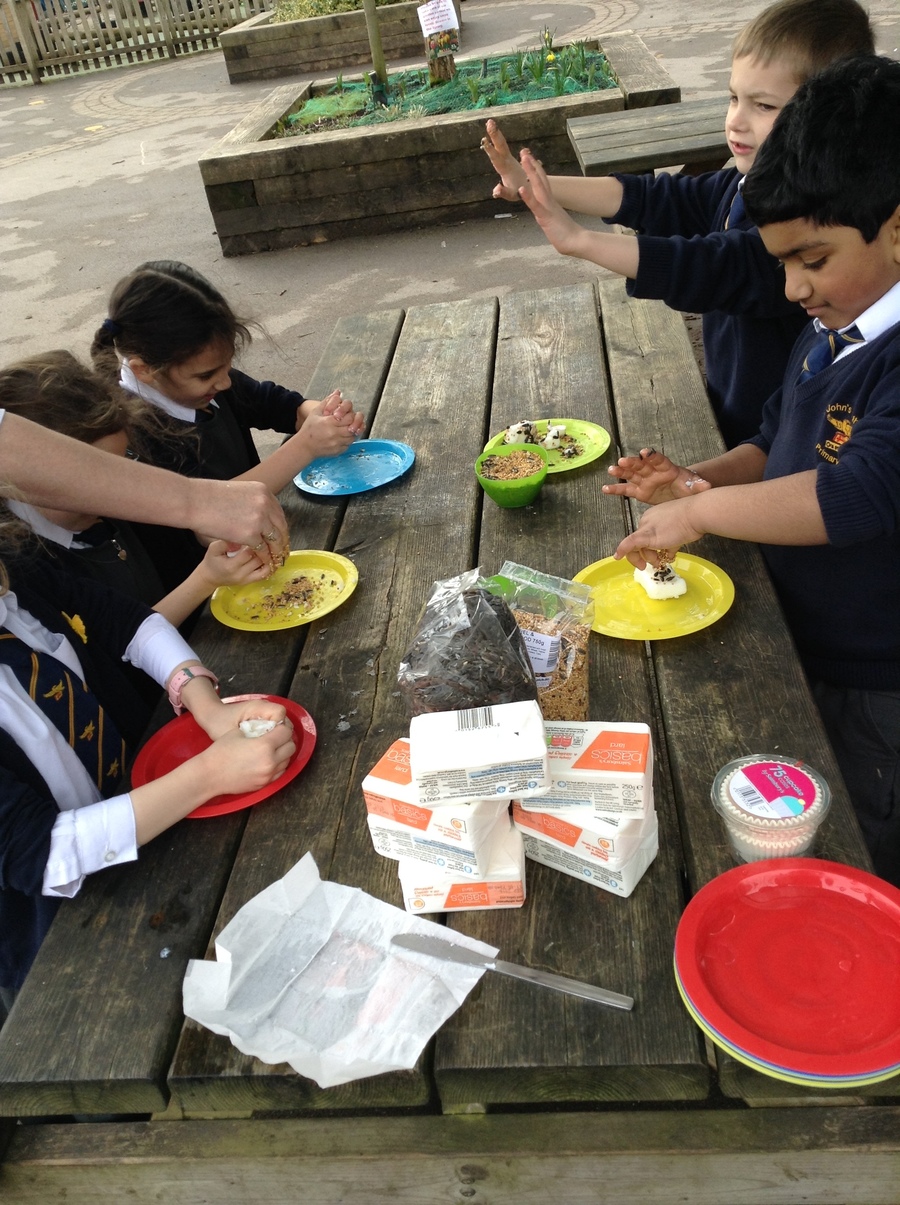 We loved Nature day, we created bird feeders, created a sundial using our own shadows and even went on a nature hunt! It was even more fun because all the year 2 children from Dragonfly class and Kingfisher class were able to work together.
Term 3 - Can We Celebrate Chinese New Year?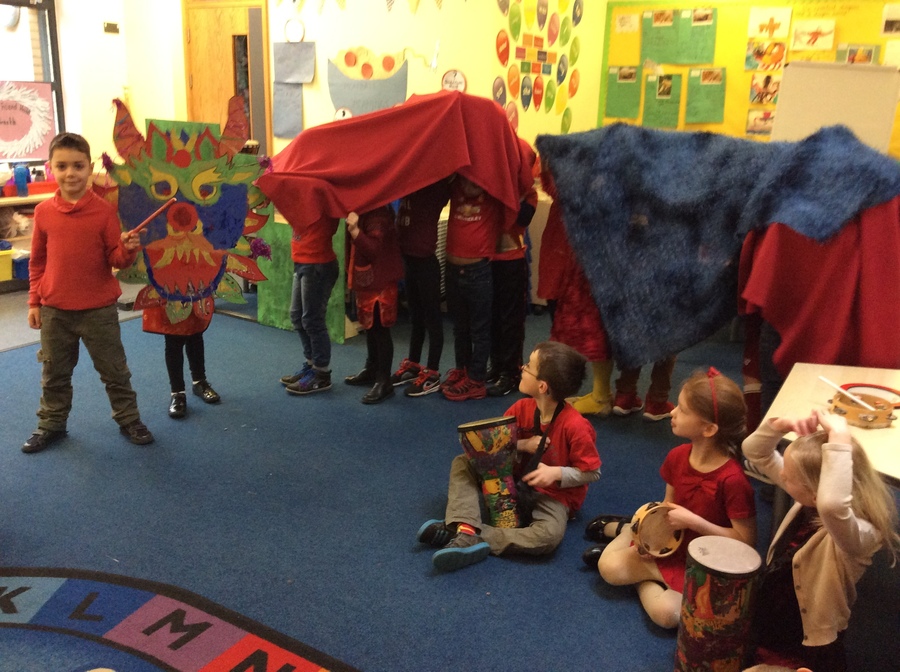 Dragonflies and KS1 had Chinese day on the last day of term. We did many fun things, including making our own stir fry ( which had pak choi), to creating origami. In this picture the Dragonflies created a Dragon dance, accompanied by our own drumming orchestra. Happy Chinese New Year! 新年快樂 (xīn nián kuài lè)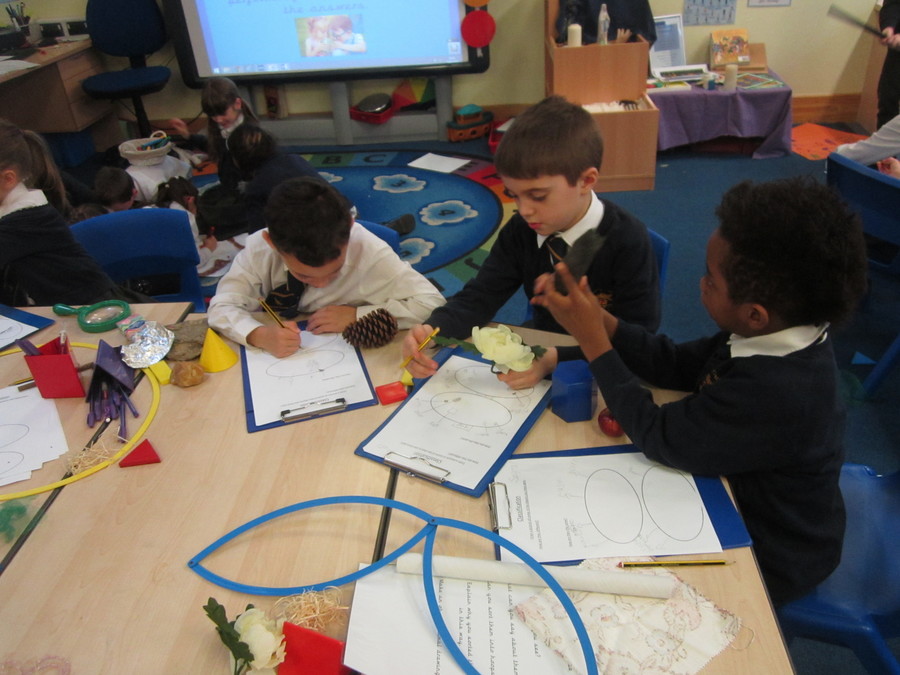 Science day was a great day! We drew around our bodies to fill in our organs, we created spinners and timed how long it took them to fall. We did a water proofing experiment which helped us create an umbrella for our Chinese Dragon friend. We classified many different objects, as you can see in the pictures, the children sorted them into groups. We loved using the magnifying glasses! The children's favourite was the milk and food colouring experiment with washing up liquid.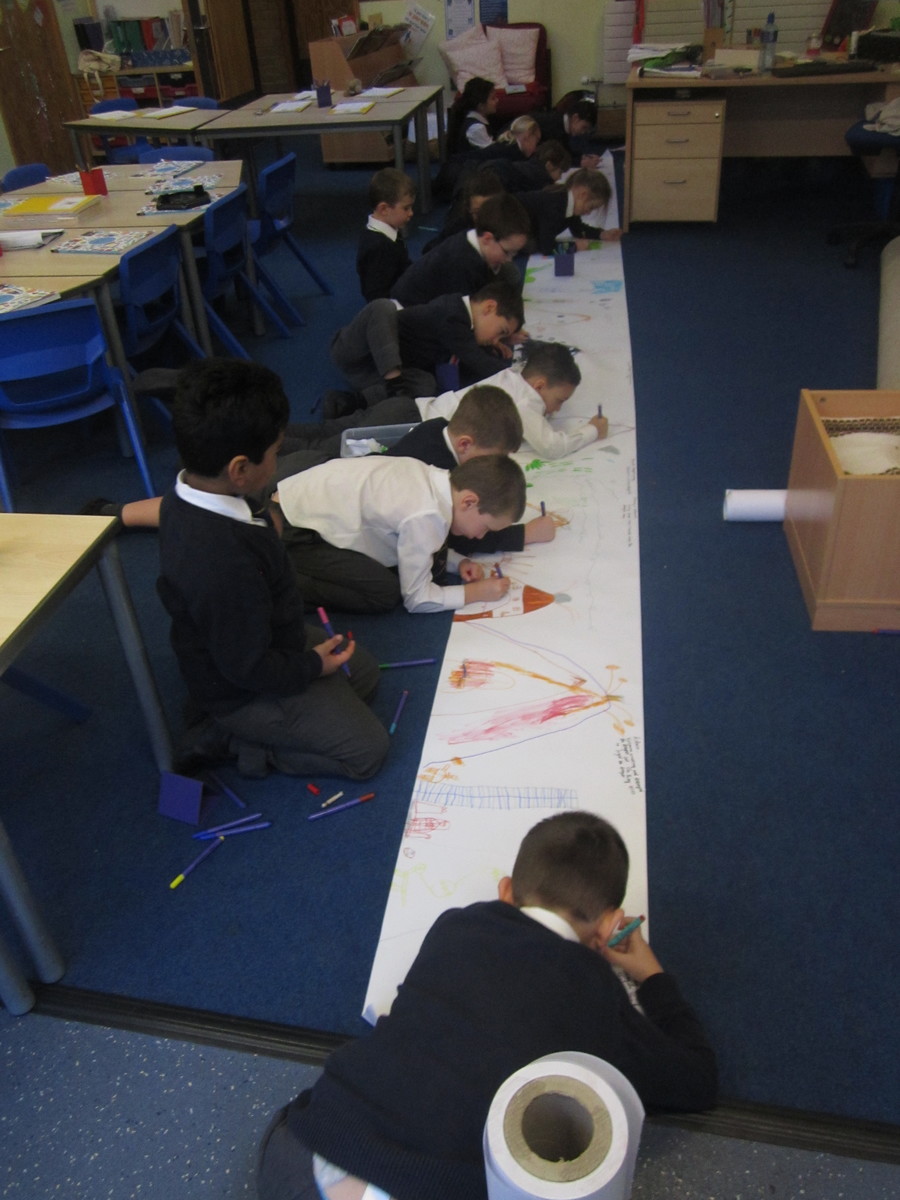 In English this term we created our own dragon worlds. The children loved drawing whatever was in their imagination onto paper. We stuck their worlds around the classroom so when they wrote their magical dragon story, they could be inspired by their own worlds they created. They came up with amazing stories, which were such a joy to read!
Term 2- Can We Make A Home For An Inuit?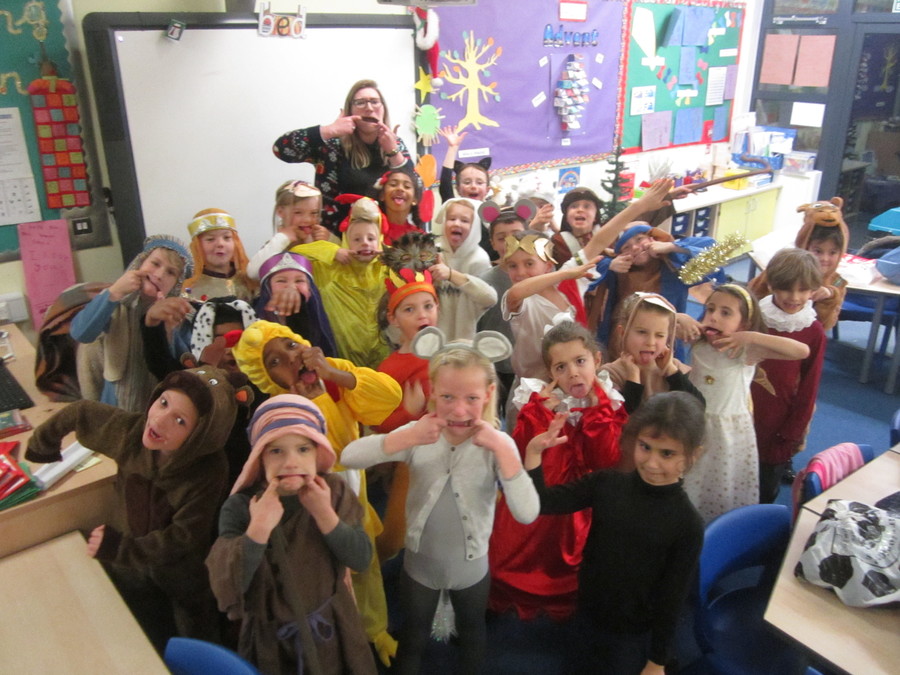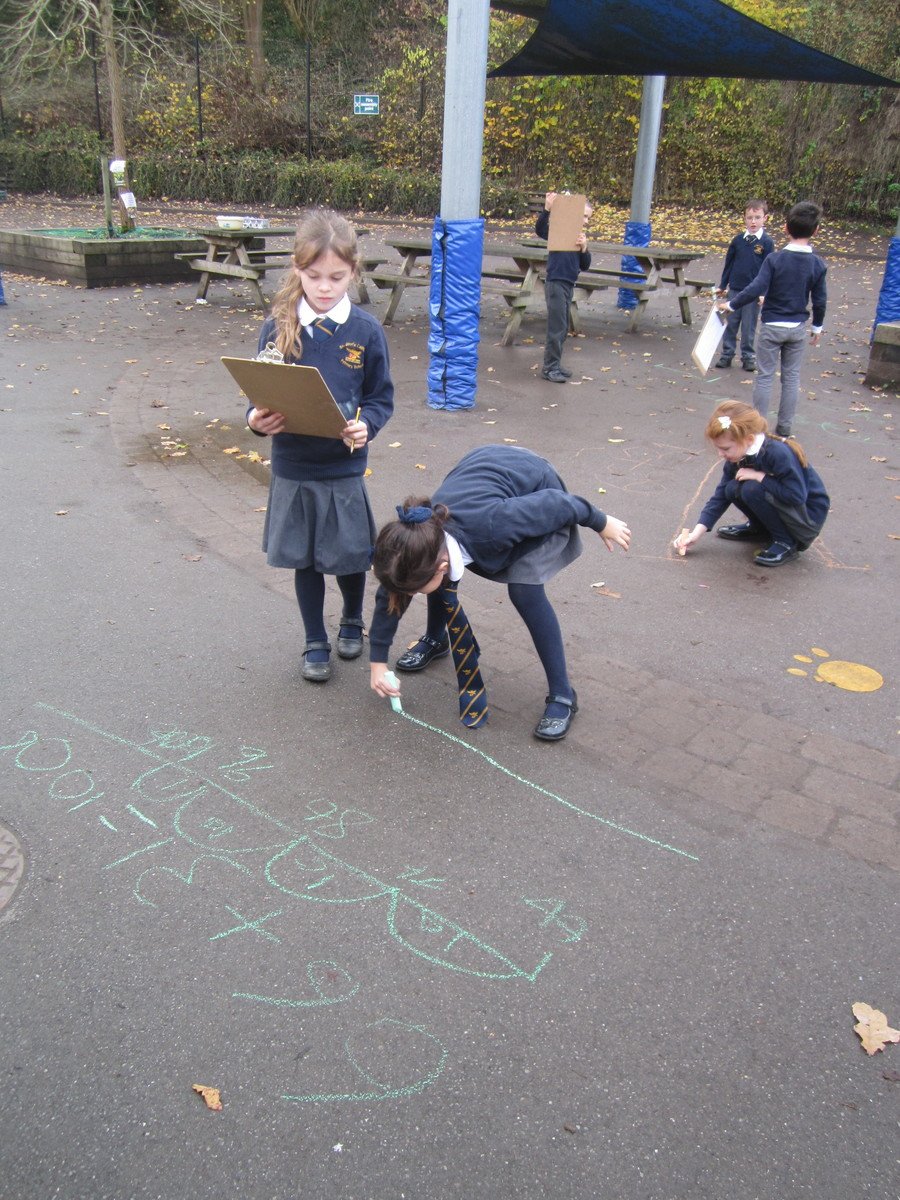 Term 1- How To Train A Dragon.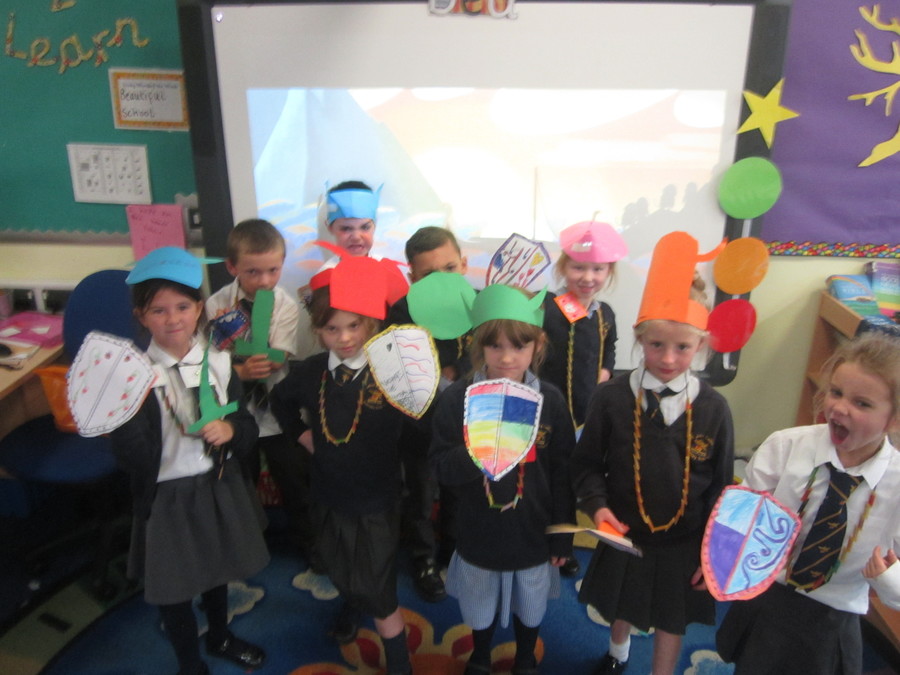 In Dragonfly class we had a fantastic Dragonese day. We created precious viking brooch and necklace sets, we molded Viking coil pots and made fearsome salt dough dragons! As you can see, Dragonfly class took their roles as dragon trainers very seriously. It was an enjoyable end to our Viking project.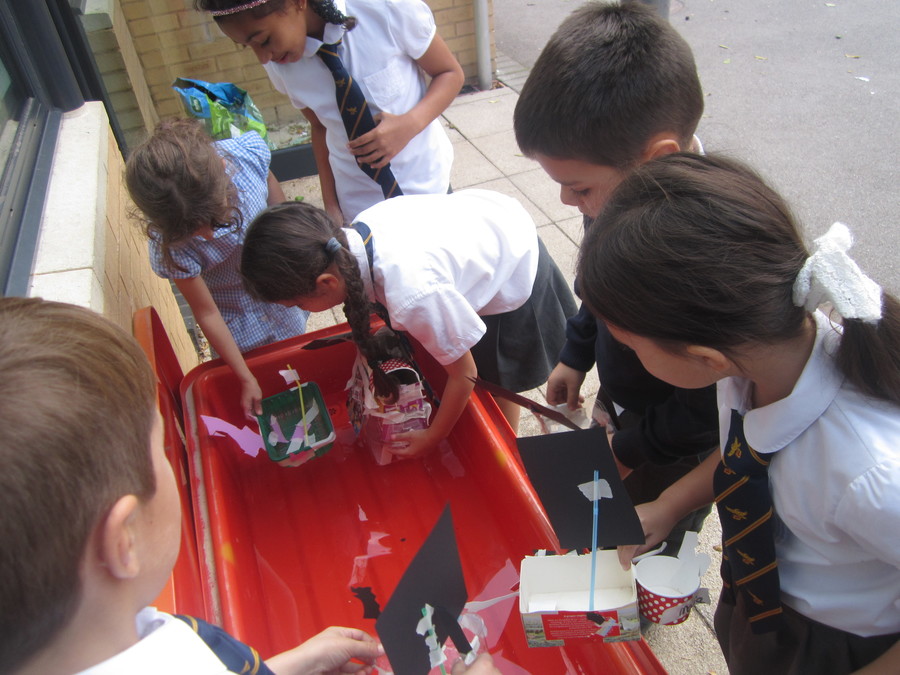 As part of our science this term we have been testing materials to see if they would float. Dragonfly class enjoyed designing, creating and testing their longboats. Here is a group of children seeing if their boats passed the test!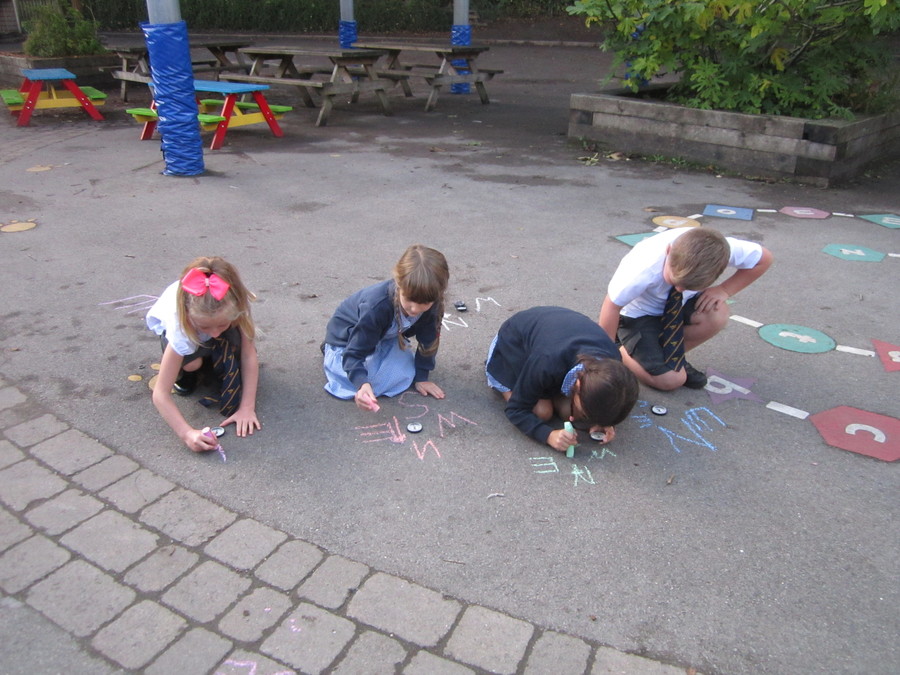 We looked at compass points to see how we would navigate through the rough seas if we were Vikings! Children used compasses to help them find North.