Blackbirds
Class teacher: Mr T Simmons
Dear Parent/Carers
Welcome to our dedicated class page! Whenever we have got anything we would like share - photographs, letters, exciting work we are doing - we'll put it on our page.
If you would like some help with your SPAG homework click here.
TERM 6
On Thursday 14th June Year 6 went to a Leavers Mass with other schools from all over the area. Here we are at Clifton Cathedral with our school banner: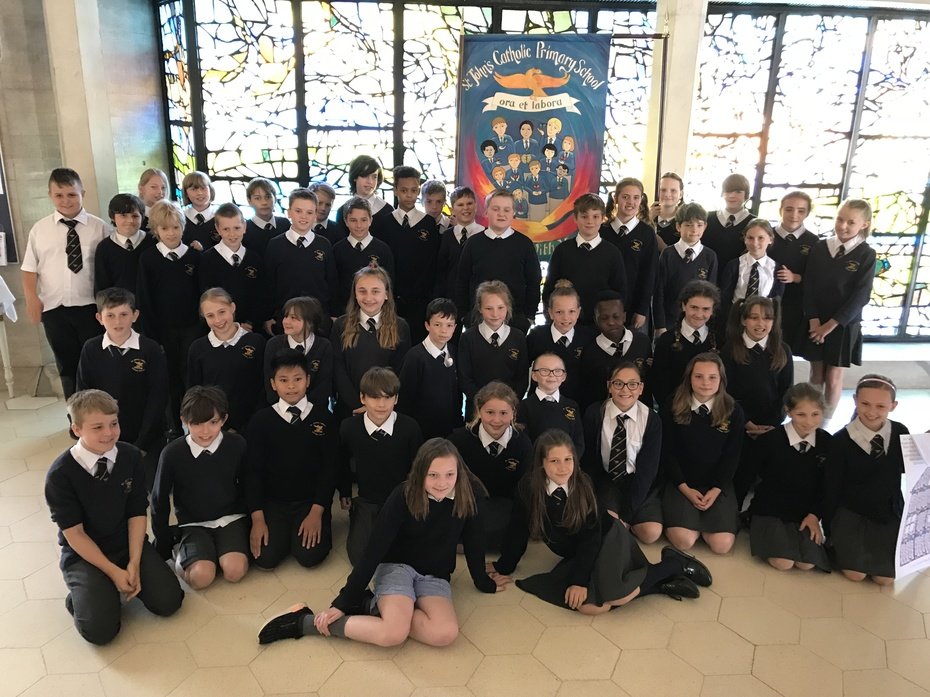 This term the Year 6 children have been working hard on 'Dragon's Den' to make sure they are ready for the school Fair. Every team provided a wonderful presentation each one overflowing with great ideas, some surprises and an abundance of creativity. Two groups even performed a song and dance to entertain the audience and make their ideas memorable! The teams were also asked some pretty tricky questions - 'The Dragons' being keen to know if they had done their sums; considered their customers and were aware of any possible pitfalls.
After much deliberation, 'The Dragons' chose three stalls as semi-finalists: Mocktail Magic, Slimez, The Wheel of Surprise
Here are some of the presentations: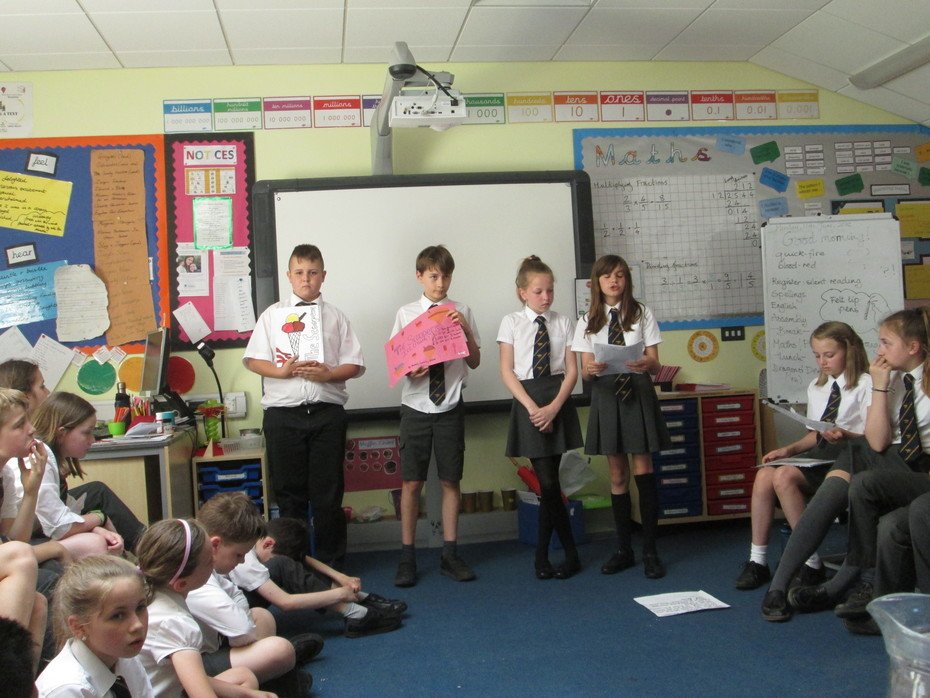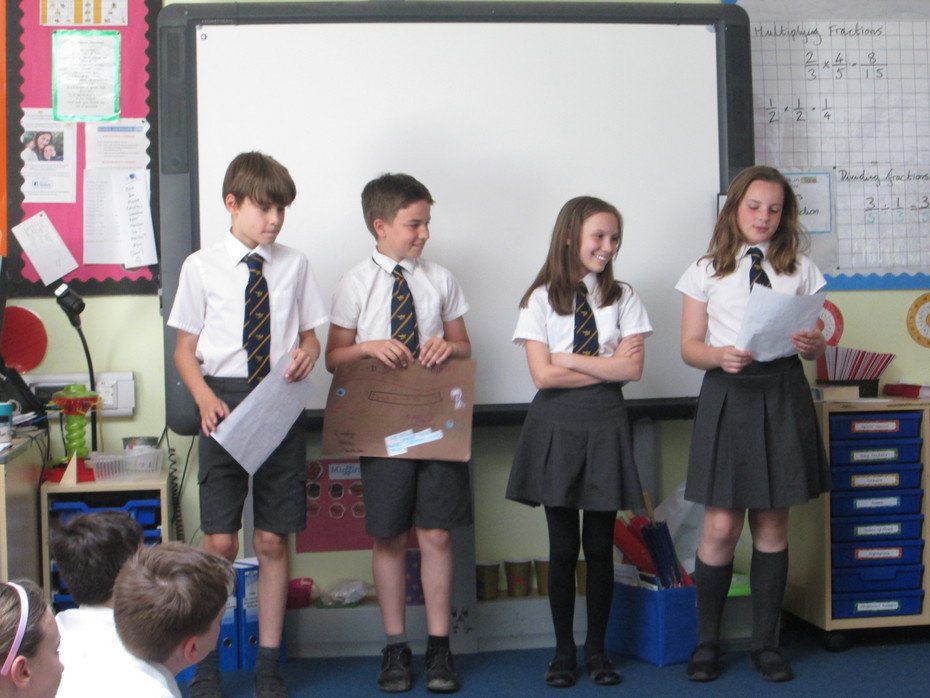 Today (Friday 8th June) Hannah from Bath Carnival came in to help us make costumes to wear to the Bath Carnival. Our costumes are on the theme of Mardi Gras so we learnt about what the colours used symbolise: Green for faith, gold for power and purple for justice.
Here we are learning about Mardi Gras and making our costumes: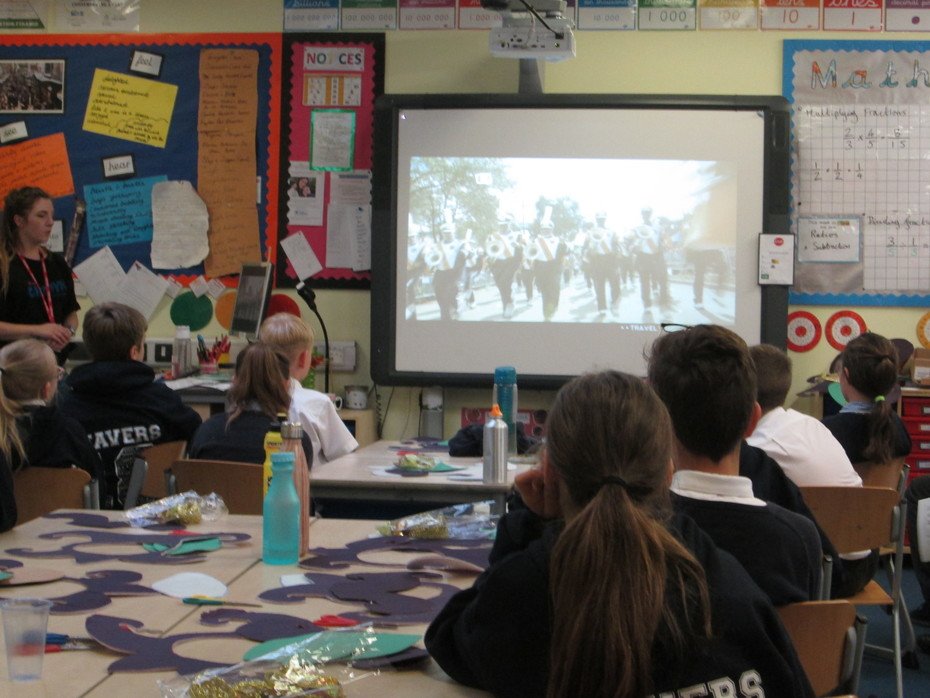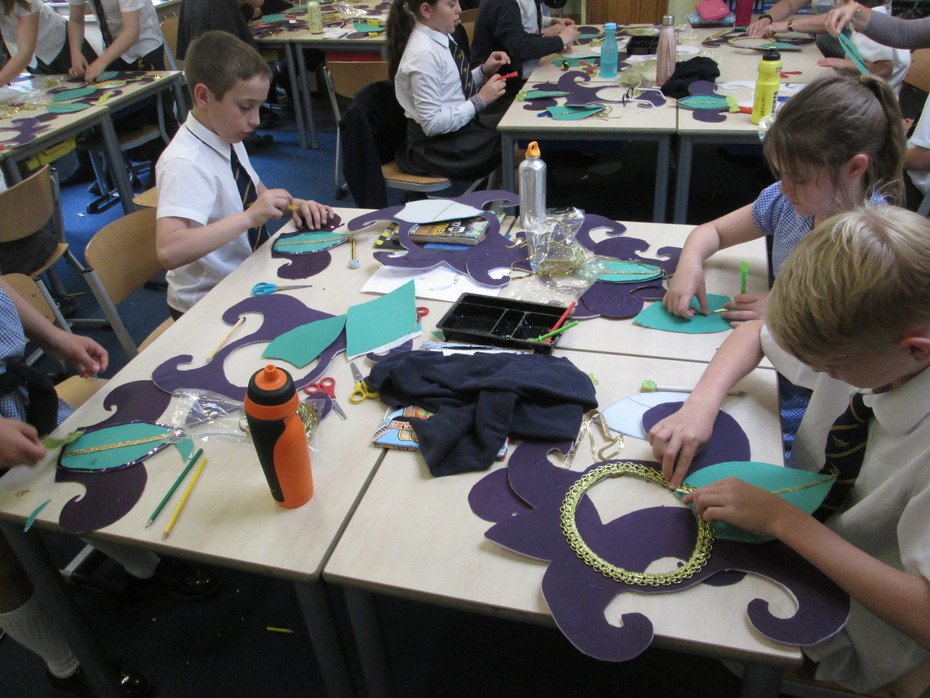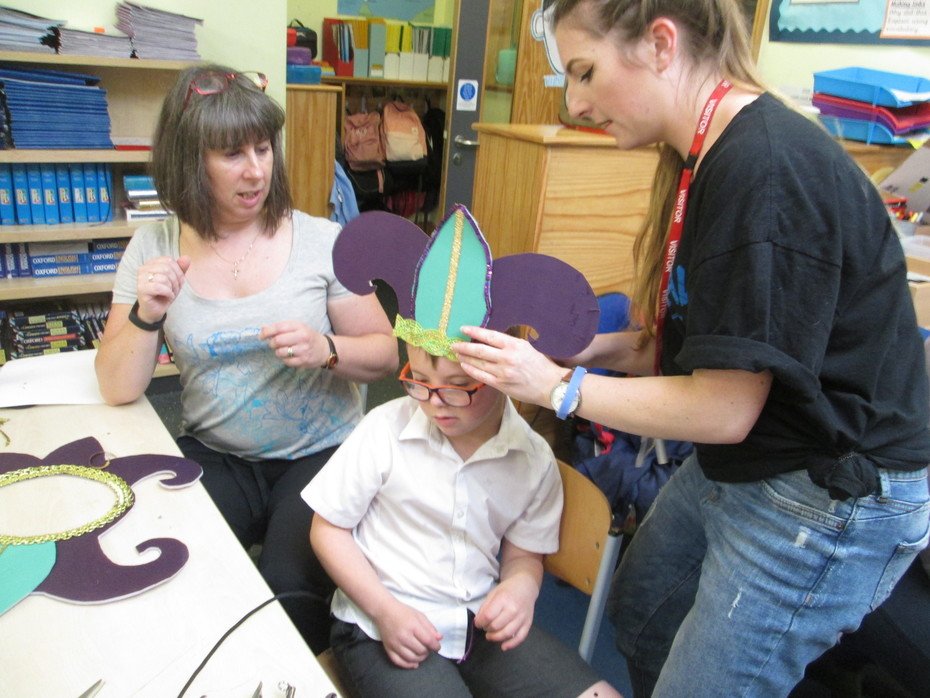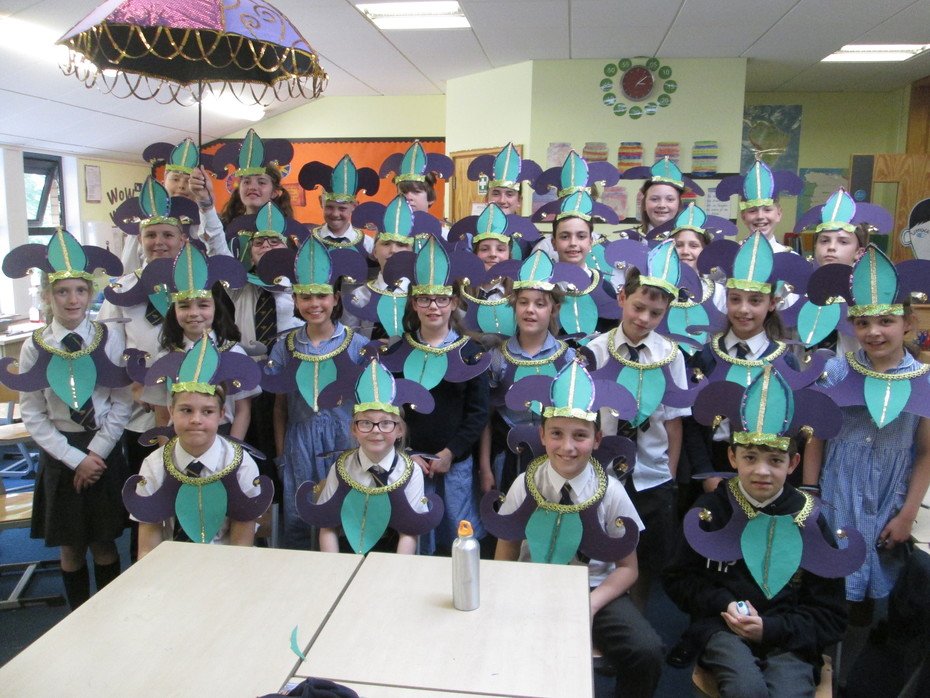 Our Whole school Art Day Thursday 24th May.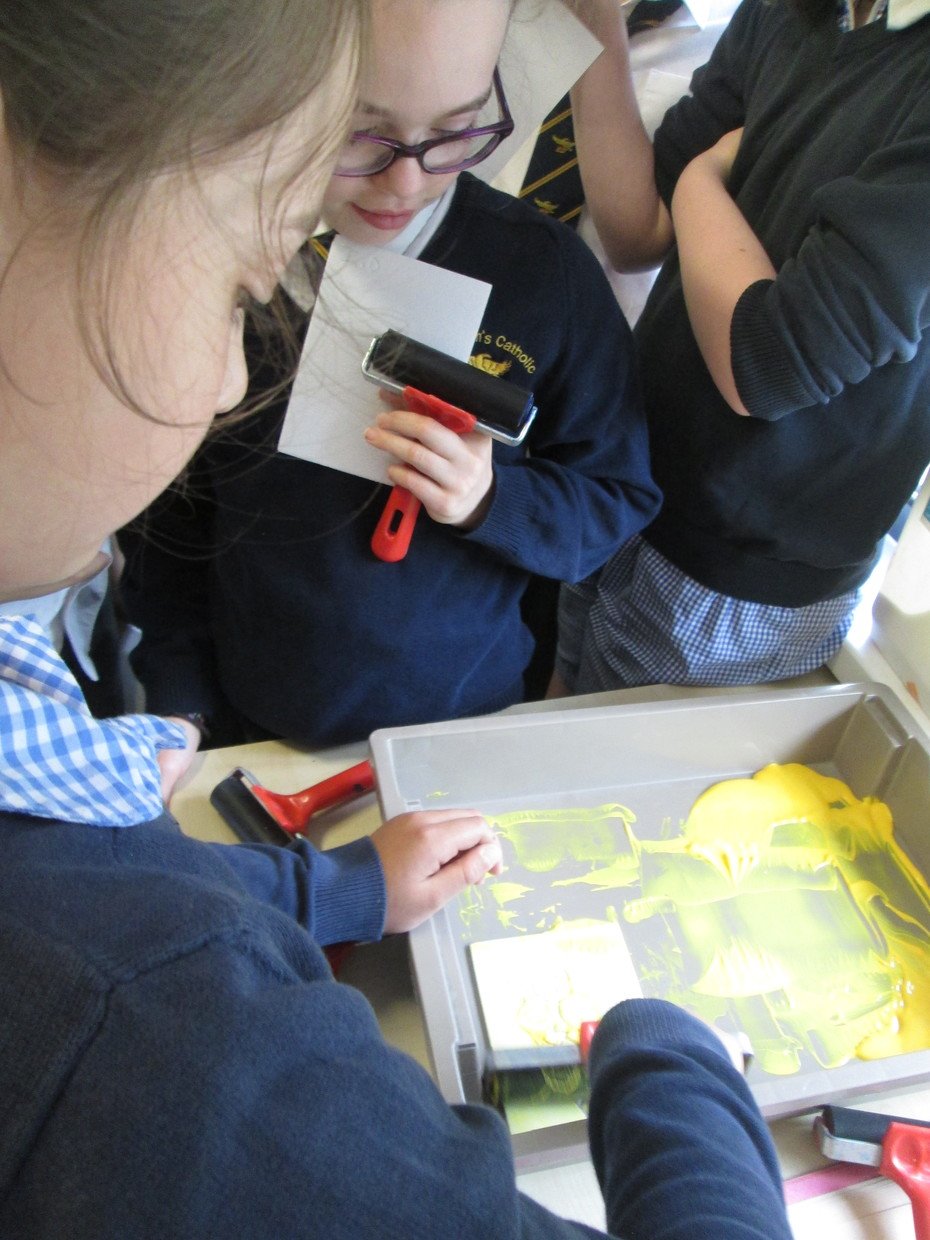 Year 5 & 6 focused on different types of Pop Art
In Term 5 we have focused on Pentecost. Here is a display of some of our work:

TERM 5

TERM 1
Click here to view our presentation to parents
TERM 2
TERM 3
TERM 4
END OF YEAR EXPECTATIONS